Pionex is an exchange designed for the trading bot. Great liquidity which aggregates from multiple other exchanges, 5 trading bots built-in, and very low trading fee - 0.05%.
What ?????
Well .. that was the first reaction when a close friend sent me this link. I've always been a skeptic to these kind of trade bots as I do find it too cliche to even get started.
However, because its a friend who is a trader as well I guess I should perhaps give it a look or perhaps a try. Afterall ... bots which uses GRID seems to be of interest to me as I've been trading using Grid before.
PIONEX ... what animal is this ?
We've seen many bots out there in the market claiming that they can make you profits and so on. However like I always believe, a bot is only good if you are able to configure them properly with your own set parameters.
Now at PIONEX, its different ... you have options to either set your own strategy or use their presets which seems to have backtested with the current trade data.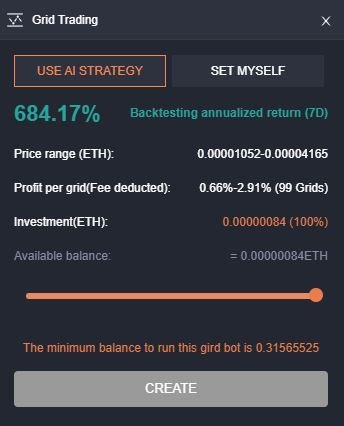 So I decided to just place in a small sum and give it a try. To my surprise the trades start kicking in soon after you select your strategy and create the bot.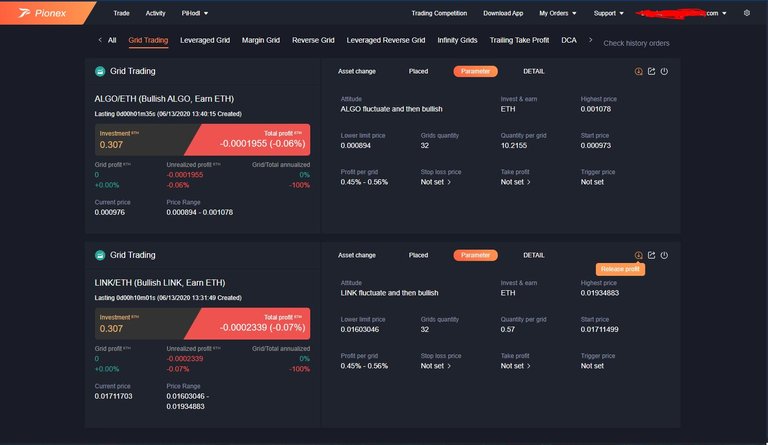 After a few hours of watching some TV, I went back to check on the status of my trades on PIONEX. Here were the results.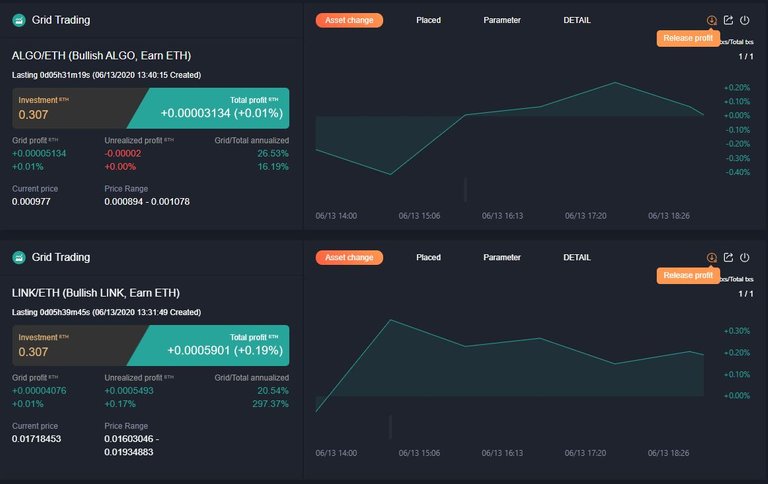 So literally I've gain a fraction of a percentage. Now, of course not all the pairs were making money as I had one which was in a loss as well. However I was able to see details of what this bot of buying and selling at what price.

It was actually pending limit sell so its not really a loss yet.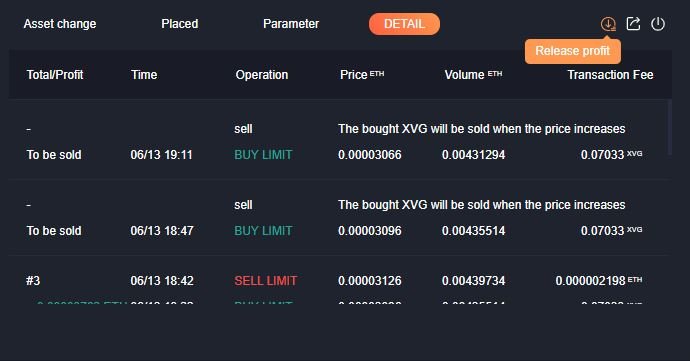 ---
Summary
Well .. its still too early to tell how the entire progress of this bot will be however, if you are looking at an alternative to trade and still have some control of the parameters and do not want to spend a lot of money on a bot. I guess this would be a great option ... however this is not any form of financial advise.
SO !!!!!! If you do think of signing up , do use my referral link, who knows you may start to like it a lot.