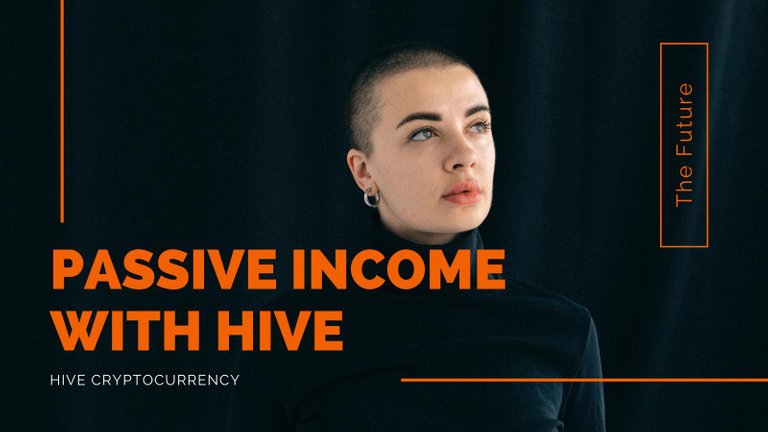 I'm a big fan of "Passive Income" but passive income really isn't passive and I think that's where people get lost and confused.
With any passive income you will be trading something upfront. Be it Time or Money in order to start that passive income.
For example TIME would be creating a course, designing the website, creating the offer.
Money would be investing money to generate money such as a Dividend stock.
Did you know you can make passive income with HIVE?
There are actually a number of ways and it all stacks over time.
HIVE Passive Income Methods
Simply Powering Up Hive earns you around 3.44% each year. Hold 100,000 you'll be making 3,440 Hive a year or roughly 9.42 per day. At current $ rates that's around $1.13 in value each day simply by holding on to your hive and powering it up.
The other benefit of this is earning on curation rewards with that hive. This isn't a passive method as you have to invest time but it's well worth it and worth the mention here. Always spend time to curate good quality posts and over time that should increase the value of the HIVE you are currently holding on to.

Sub HIVES Passive Income Methods
Hive Engine is an awesome tool to be using. You will be able to track, claim and build your subset of systems that support hive itself.
The main ones that have stuck out to me so far are LEO, NEOXIAN, CTP, ARCHON, STEM and ASH Of course only posting related content to those sub Hives.
So how do you earn passive income with these?
Almost the same as with Hive but it depends on how each one is setup. Some might reward you for staking your coins while others have "miners" that randomly produce coins for that community.
Most rely on Miners from what I can tell so staking miners early and at a good value is key. It's also important to note that you wont see profit from these for a while and it should be considered a long term investment.
The none passive way is the same as above curating content and earning rewards from the powered up coin you have.

Games Passive Income
There are a few games on HIVE that produce passive income as well. Those being
dCity and GAMER. Gamer is a gambling site so of course take that into consideration and gamble responsibly. You earn tokens on this which can be staked and earn you a dividend from the house winnings each day. dCity is unique as it takes an investment to get started but once you hit a certain point it's a huge snowball effect. At the current moment my city would produce about 500 SIM a day without me touching it. The snowball effect wouldn't start happening however until I made 800 + SIM a day which would allow me to buy a new card to help build more SIM income over time.
While these are just a few methods to building passive income with HIVE there are many others. I wanted to keep this post more simple and general and perhaps dig deeper here soon into a separate post for each.
Posted Using LeoFinance Beta