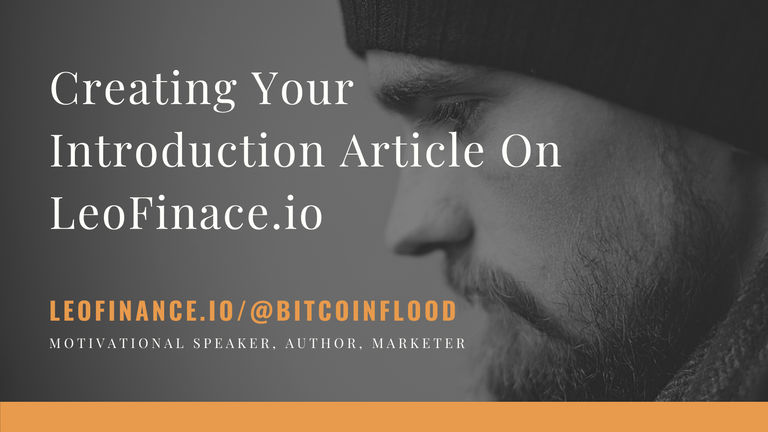 Since we will be onboarding a lot of people into LeoFinance this is another important article on how to effectively use LeoFinance.io and earn your first tokens.
If you haven't done so already you can read my other article on
How to Create Your LeoFinance account and connect it to the HIVE network by clicking here

Creating Your Introduction Post and Leaving a Good Impression
First impressions do matter and people will always judge each other on them. Read this article fully on how to create a positive impression and leave value on LeoFinance.io.
First things first, LeoFinance is a platform for articles that relate to Investments, Crypto, Cryptocurrency, Exchanges, Trading, Stocks and anything else Financial. If you're not interested in writing about such things that's fine you can still earn tokens via curation rewards which is voting on others articles with your staked LEO tokens and leaving valuable comments on those articles.
This is a general introduction blueprint. Please feel free to apply your own unique changes to it and spice it up a bit. Please take your time on this post, a high quality post is going to get you a lot more votes this is your time to shine!
*Be sure to add your profile picture and update it first before creating your Introduction post. This is done by going to your own profile and click on Actions > Edit Profile on the right hand side seen here.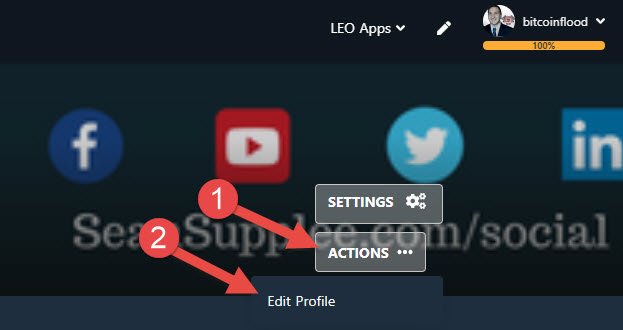 ** To create your first post click on the pencil icon in the top right seen here...



Title - Introduction Post For (Who you are Name, Handle/Alias or a few words that explain who you are)

Include your picture, logo or something that makes you unique. If you're not comfortable adding your own picture that's fine! instead include a picture that represents you such as a logo.
Who am I Section
Include information about your background and what you do in crypto or finances. This is your place to talk about yourself and what type of value you will be brining to the LeoFinance site.
What I'll Be Writing About
Include some information about what you will be writing about and what interest you that fits the LeoFinance.io community. This is a great way to grow your followers on the platform who will care what you have to write about and vote on it. Remember that LeoFinance.io is about articles related to Investments, Crypto, Cryptocurrency, Trading, Stocks and other Finances.
Close it Out
Include some socials you have that have good engagement already such as twitter, youtube, facebook, other crypto social platforms etc. Only include the ones you will be posting your LeoFinance.io articles to. This is a powerful tool and one to build trust and spread the word about LeoFinance and the LEO token.
Include some Tags
Tags are powerful and categorize your post. Do not spam this section and only include tags that relate to what your article is about.
Be sure to include the tag introduction to your first introduction post only.
Once you have checked over your post go ahead and hit the Yellow/Orange publish button to the bottom right. You post is now on the blockchain! It can be voted on up or down for the next 7 days. After 7 days the earnings will drop into your LEO wallet. I highly recommend staking your first earnings to build up bandwidth and also increasing your own vote value to earn curation rewards when you vote on others high quality articles.
Posted Using LeoFinance Beta