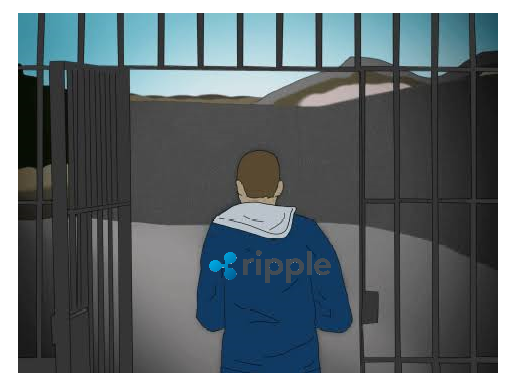 In case you missed it, XRP got on its bike yesterday and casually blitzed through the $1 mark for the first time in three years. This comes as a surprise, particularly because Ripple is still trying to beat the case in which the SEC accused them of illegally selling XRP to retail traders as security.
David Schwartz, the chief technology officer of Ripple had other ideas and he came out bullishly swinging with his assertions that Ripple didn't do anything wrong and that XRP is pretty much like Bitcoin.
In his statement during first mover on Wednesday day, he stated
"The market considers them(Bitcoin and XRP) similar. We consider them similar."
According to him, the market decides and as far as he's concerned, there was no foul play by Ripple.
To further emphasize his view, he pointed at the recent uptrend in the price of XRP and stated that it is basically about the market's reaction.
During the interview with Coindesk TV, the CTO of Ripple went on to subtly and indirectly wash Ripple's hands off any foul play in the market. Outrightly stating that;
"The market caps of these systems are in the billions of dollars. People acting in their own self-interest are not going to allow the ecosystem to die if there's a way to save it,"
He further pointed out that governing bodies don't have a say in the unregulated crypto market and that the people are holding the system together.
The Signs
Regarding the recent surge to $1, Schwartz didn't have anything in-depth to say about it. However, he subtly alluded to the fact that it might be due to rumours of a Coinbase listing or maybe it is something else. I guess he's just like the rest of us and winging it.
It's hard to guess where things are going but with all things considered, Ripple might be on its way out of trouble. Recently, Ripple was granted access to SEC documents in their fight to clear their name and for some, that's yet another bullish sign.
At this point, it is anyone's guess where things will go with the case. However, despite Schwartz claim that Ripple's activities and the price of XRP are mutually exclusive, I can't help but feel different.
As we noticed earlier, Ripple is the largest holder of XRP and kicking them will directly affect the price of the coin.
However, with such a large religious following and a dedicated population of believers, it is hard to see XRP completely falling off the rail. For now, though, I doubt many people are worried about that as the gain train comes into town.
Please check out my Freelance gigs:
Signup for Oropcket with my referral link
Contact me

Posted Using LeoFinance Beta