Leo Finance microblogging will be the next big thing in this ecosystem and probably its effect will go over Hive as well. It fills a missing dapp in this space and that we all felt as a need with all the proven engagement from Leo Finance. We are teased on it, it might bring also an airdrop associated to the Leo Power and it might be a competitor to Twitter and other microblogging apps like Tumblr, Plurk, Twister, Soup, Gab, Reddit and so on. But beside all of them it will have at its core a new cryptocurrency that will rewards its users and that should put it into the spotlight.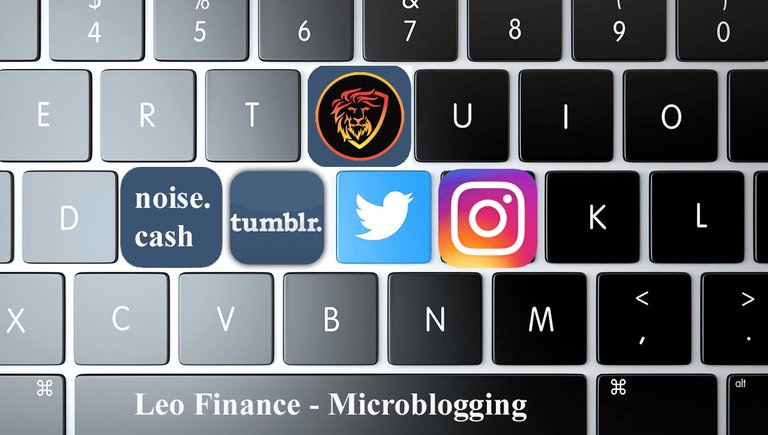 Until the new Leo Finance microblogging up will be alive and into the spotlight, we can still bring more users to this ecosystem through the other established or new sites out there. And one of this could as well be noise.cash which starts to pull some good traffic our way. We've already established some of the members their, made relations and subscriptions between us and trying to share and spread the word about Leo Finance in any way that we can.

And today I was just looking at the starts from SimpleAnalytics and I think for three days since the site was live, we are grabbing quite some interest from the users. Hopefully these translate also in new accounts in the Leo Finance ecosystem.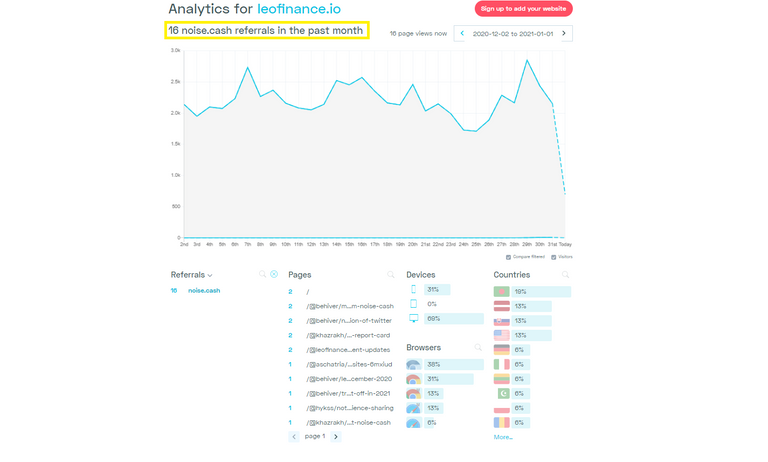 Expanding through the existing channels Leo Finance is one way to improve the ranking of the website and to organically grow. While we keep our main posts and interactions on the Leo Finance ecosystem, simply linking it from the outside would bring us rewards at the source (LEO) and at the referred site (BCH in case of noise.cash) and as well maybe also some users. I think it is a win-win and we can build an extended Leo Finance community that spreads the word about what we are doing here and how awesome and time rewarding this ecosystem it is. Once we get our wings and are able to fly solo, we can switch completely and maybe stay into the ecosystem, but during growth we need to spread the word, improve backlinks and market in any way that we can. I think THIS IS THE WAY!!!
Posted Using LeoFinance Beta