Musicians can rise and fall in a second if their ego raises too much and they just loose themselves from the fans. And this I have discovered myself when I got few hundreds of drunken fans and instead to feel lucky, I felt being drawn by them. Getting over 1,000 fans implies a new factor in the game and that is the EGO score.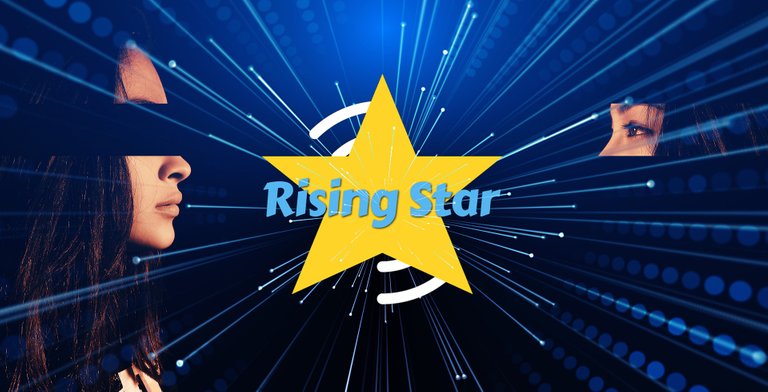 The skill can balance the EGO if it is greater than the number of fans and until you reach that the maximum number of Starbits you earn on missions decreases proportional. But don't worry, you can turn this around in your favor taking either Basic Singing Lessons, Piano Lessons or Drum Lessons. This will give you more skill and you will be more confident to play in front of your thousand(s) of fans and thus your ego will decrease till zero even.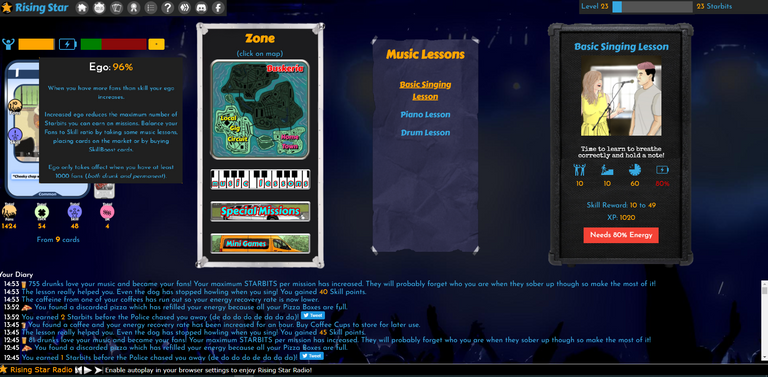 The ego start messing with your musical career once you cross over the 1,000 fans as you are more famous and you feel like you can rule the world and that you are the best out there. But as life itself everything needs to be balance and this is a great tweak in the game to bring you to the reality. Get more skill, be more prepared for big concerts and everything will be fine. Look yourself in the mirror, see the musician that is in front of you and work for every bit of lyric that you play on the stage. Only this way you'll be the rising star that you know you are!
Posted Using LeoFinance