Knowledge is the new rich and you need to arm yourself with it if you really want to succeed. And this applies in every angle of life and I've discovered not to long ago also within the HIVE blockchain when exchanging second layer tokens and paying the fees.
We all deal day by day with a lot of second layer tokens build over the HIVE blockchain and at some point we want to trade them and maybe exchange for HIVE in order to do some powering up. But in order to do this we need first to get the transactioned HIVE in our wallets and we need to do a Withdraw from any exchange where we trade second layer tokens (LEO, DEC, SPT etc.) to HIVE.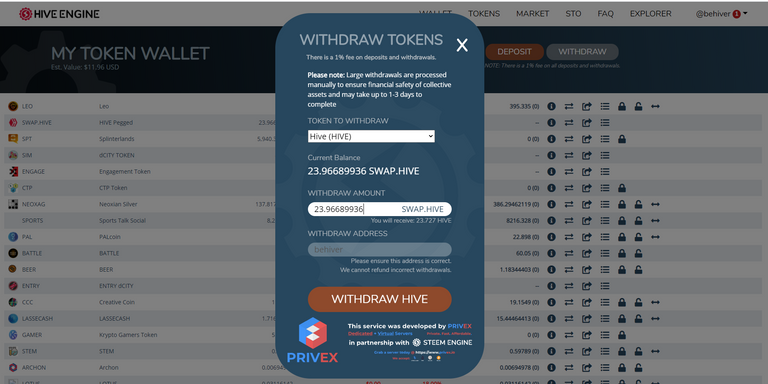 Up until this moment I was using Hive-Engine as I got accustomed to it during the years and didn't pay to much attention to the fees it was incurring. This exchange has a clear note on its fees: "There is a 1% fee on all deposits and withdrawals." This might not seem a big charge, but knowing the alternative for it would change your opinion.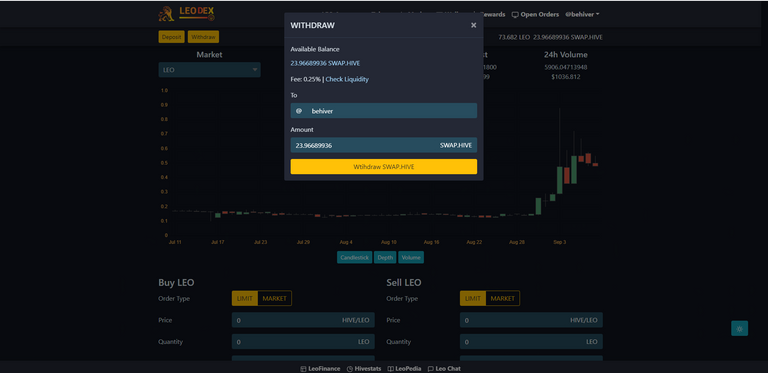 Looking at the LeoDex alternative you start to see the difference and wonder why you paid so much in fees all this time. The fee on this exchange is just 0.25%, which means 4X less than on Hive-Engine. On the long run this for sure will make a difference, so I've fully moved to it for such operations and I recommend for you to do the same. Beside this LeoDex interface is much appealing and improved, has mobile trading features, dark theme, advance analysis compared to Hive-Engine, so this is just one more motive to do so.
Posted Using LeoFinance