Every first of the month is called Hive Power Up day. That is the day when collectively many people power up Hive to their account. Last month I missed the opportunity to power up Hive on the Hive Power up day. Today I remembered to power up some liquid Hive to Hive power. It is not too much but even a little can be a good thing.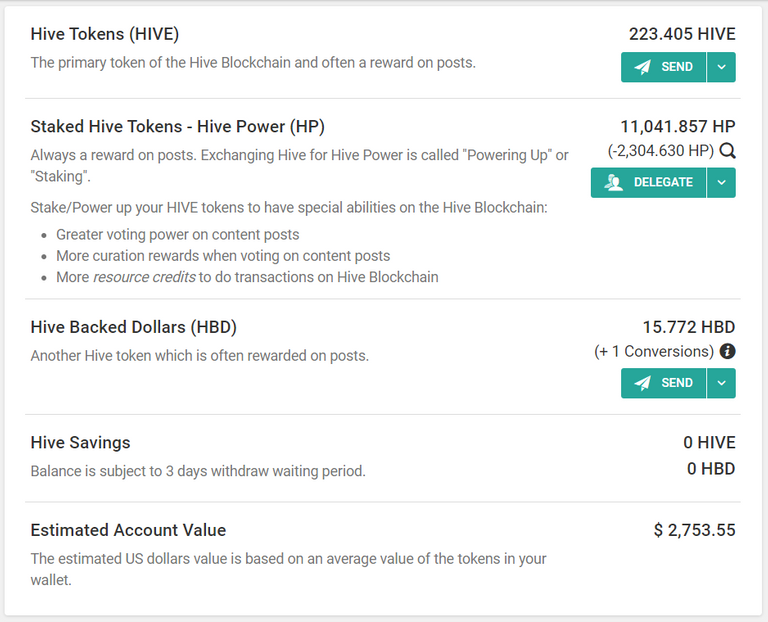 Prior to my power up my overall ranking on Hive based on my Hive power was 1216 out of all the Hive users. After powering up 500 Hive now my position is at 1156. This is really a good progress. I'm planning to somehow get below 1000 to feel good about being one of the top 1000 members on this chain.

500 HP is not a great thing but it was long term due from my side. Even last month, I was thinking about powering up 500 Hive tokens. Good that at least now I was able to power up. My overall Hive stake is also looking good. Hopefully I should reach top levels here before the end of this year. At the same time, it is not good to have all the eggs in the same basket so, I'm also trying to invest on some of the tribe tokens as well in the mean time.
If you look at my wallet, I still have a good opportunity to power up some more tokens as well but I'm not going to do it. I'm thinking of holding some liquid Hive so that if I have to invest on something handy, I can go ahead and do it. Maybe all these liquid Hive will be powered up next month. Addtionally I also did not earn properly from writing in the last one month as I was not in a position to write every day. That has also declined my earnings in the last one month. I guess I have to compensate them in the coming months. Let's see.
---




Posted Using LeoFinance