This has been the talk of the town for over a week now. When the price of BTC crossed 15k this year, a strong vibration started where people started having hopes for BTC to reach its all-time high value soon. 20,000 USD is very important for BTC because it has never reached that value in the past. There is a small percentage chance for BTC to go back low again. Many people still believe that this pump is not the usual one and it is a bit different from the past, so there is a high probability for BTC to hit 20,000 USD.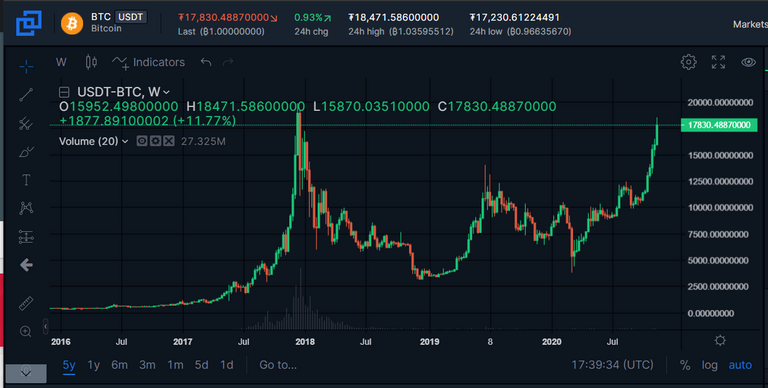 What happens if the Bitcoin price hits 20,000$?
There are two possibilities. I know it is obvious to say that it will either go high or fall from there. But I would like to give some more thoughts on that and would like to say that the probability for it to go beyond 20k is very high compared to the other side of the thought. People also say that there would be a bubble burst that would happen to bring down the value of BTC back to its new low.
Though we cannot predict anything concrete, in my opinion, I would like to say that if BTC crosses 20,000 $, there would be a strong hope created on BTC which can bring in more investors to the chain. Already 2020 brought us more new investors who wanted to purchase and support BTC. Some big investors entered the chain for the very first time which would boost the confidence and bring a lot more investors. This is what creates strong vibes among people to adopt this technology. Already many companies have been welcoming this technology and the adoption has started already.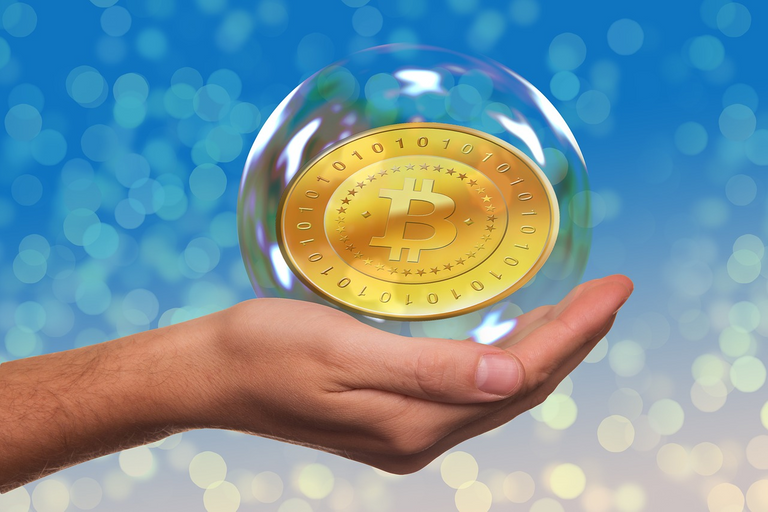 We should also think about the other aspect as well. There is also a small possibility that when the price hits 20k, people would try to book profits and invest their profits on altcoins. That can be a beginning for the altcoin pumps. Last year when BTC pumped this is what we expected but it did not happen but at least this year we will hope for it. In 2017 when the BTC pump happened, the altcoins also pumped but back then the number of coins was less compared to what we currently have right now.
What makes BTC more valuable?
Today my cousin asked me this question during a discussion with him. Actually, a good comparison would be with the non-renewable resources we have in the world. There again we have a strong difference. For example, we can say that we have only limited gold mines available in the world but what if suddenly someone finds a gold mine somewhere in some country. The price would again get altered right. But in the case of bitcoin, it is always 21 million tokens and for any reason, it would never go beyond that.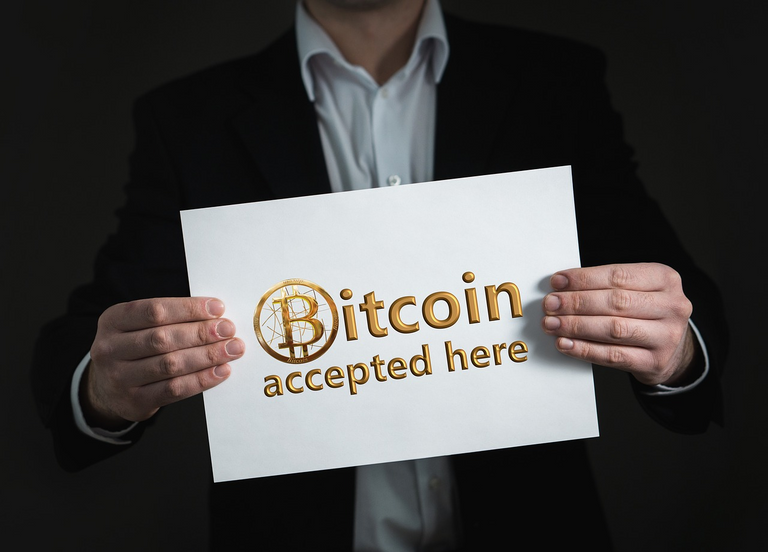 There is also a high possibility that some people might lose their keys and some people might forget about their bitcoin investment and some people might end up in a hardware failure where their coins are stored and some people might even die without sharing the keys. These are some of the ways in which the supply would reduce. I wouldn't say that this can create a great impact on the 21 million coins. But consider the number of years and over the course of years, there is a high possibility that it can happen and the value of a single bitcoin can pump even further. There are still people who are trying hard to at least hold one full bitcoin.
---





---
Posted Using LeoFinance Beta