I noticed that many people are writing about their crazy financial goals for 2021. It is very interesting to read some of those articles. I wanted to share my financial goal as well. I have never set any financial goals in the past and tried achieving that. Things were just happening and I was just a part of it. But looking at how things were in 2020, I guess it is also a nice thing to set financial goals and work towards them. This concept is an initiative created by @theycallmedan and similar articles can be found here #financialgoals2021.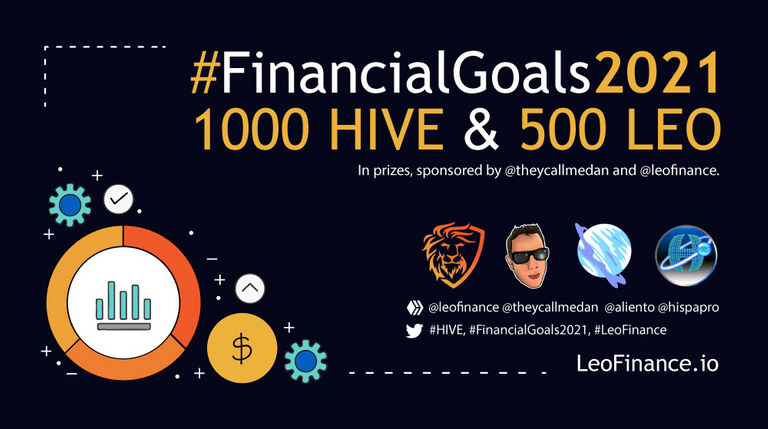 I have to admit that 2020 had been one of the best years for Cryptocurrency holders. Not all the cryptocurrencies but certain currencies that gave good profit. If we were lucky ones, Hive can have a good pump in 2021. I'm already glad that we had a nice pump till 1$ during the month of March last year after Hive was forked out from Steem. We are looking forward to seeing the same price again in 2021.
Saving for decent passive income
For the past few years when I entered the Crypto world, my intention was to stay here and grow my asset here and make sure I have enough earning that can let me have financial freedom in the real world. Though things have not been very clear yet with respect to Cryptocurrencies and how the government would handle this, having a good portfolio is good.
I have built a good profile on Hive especially in the last one year. I would like to grow my Hive account even further to make sure I have enough passive income for the future. I would like to reach a point where I can take away enough earning from Cryptocurrencies to my real-world without any difficulty and also make sure I can get the money equivalent to that of what I currently earn from my full-time job.
Diversifying my investments
In 2020, my major focus was on building a good portfolio and I was able to powerup enough tokens in the last one year. After reaching a point of 20,000 Hive power which would be in another one months' time, I'm planning to take the earning to other coins and invest in some competent cryptocurrenices for the future.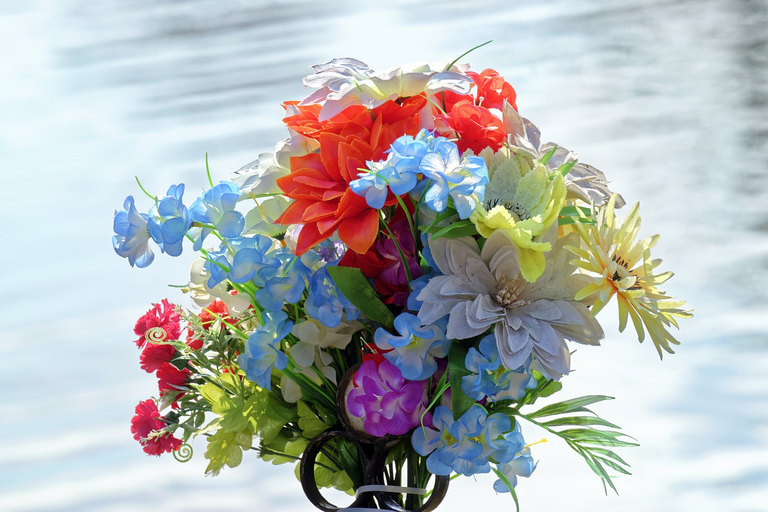 BTC and ETH are now out of reach for me. I would like to pick up a few more cryptocurrency that has a potential for the future and would like to invest in that. In addition to that, I might as well diversify my portfolio on other Hive Engine tokens as well.
Completing my real-world loan
I currently have a big loan in my real world. I have been using my full-time job income to slowly clear that loan. After the second quarter of the year, I might think about taking some of my earnings from this platform to my real world to complete my loan real soon. This will help me work towards my financial independence sooner than expected.
Looking for active opportunities
Recently I started investing in Polkadot after my friend mentioned it. I don't have enough idea about the coin but on a high level, it is considered to be an ETH breaker. So, I would like to invest a little more in Polkadot as well. LEO, CTP, NEOXAG, BRO, etc are always on my list and I have been holding whatever I earn. They have been my good source of income in 2020. LEO has proved to be one of the best investments or long term holding opportunity.
I'm also planning to start some new tokens on the Hive Engine with a good distribution logic which is another way to create a new working model for people to earn and reap profits. I will continue to keep my eyes and ears open to investing in other opportunities that are emerging.
Predicting Hive price
I notice that many people have predicted the price of Hive. I would also like to share my thoughts on the Hive price. I believe the Hive price would at least hit a maximum of 1$ in 2021 if the pumping is good. Practically I don't see the price going anywhere beyond that even if there is a good adoption considering the number of coins that have been already minted and gone into circulation.
If we get almost 100 other projects like LEO, we might see the price of Hive blooming a bit to support those side projects or second layer tokens. These are my thoughts but I can be proved wrong as well.
---





---
Posted Using LeoFinance Beta