For the past few months, I did not pay much attention to Cryptobrewmaster. I did play the game whenever I found some time but I did not write anything on that or plan any strategy. For the past few weeks, I have been noticing that the game is getting a lot more interesting than before. The developers are working hard to bring some new features to the game. I missed checking out the market feature when it was launched. Only now I found some time to explore the capabilities of the market.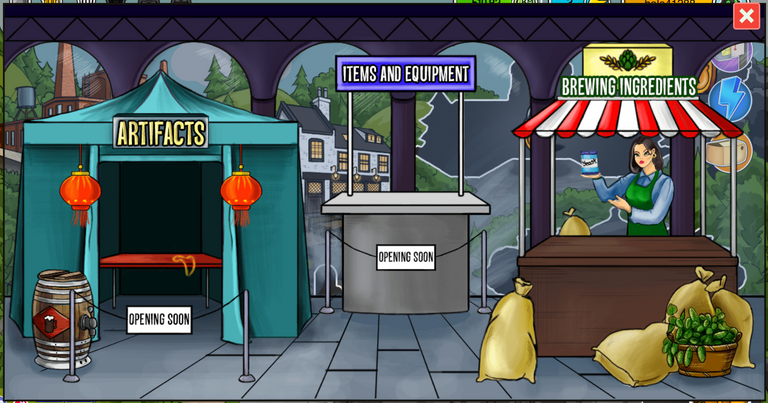 First of all, I'm really impressed with the game graphics. As I always say graphics is an important factor for any game. This game has great graphics and the designers have done a great job on that. Next to the graphics comes the game mechanics but if graphics are good and if the game mechanics are not good, people would still want to give it a try. But fortunately, both aspects are great in this game. If I think about developing a game, I'm sure I would go for similar graphic elements.
It has been a while since I did some decent brewing, I was just collecting some ingredients now and then to do my brewing. Apart from that I also noticed that I received some ingredients as referral rewards. I claimed them. Apart from that I also received some ingredients from a giveaway that happened on the CBM discord server and that also added a few ingredients to my collection.
Passive income from CBM will take some time
We cannot completely think of this game as a passive income opportunity but from the fun aspects, this game does justice as it is a stimulator of real-world brewing. At the rate at which development is happening, I guess this would also become a good passive income source in the future. I was able to withdraw CBM tokens from the game once after reaching 1000 CBM tokens. But after that the sell value of Beers reduced and more game mechanics was introduced in the game to make the game more interesting.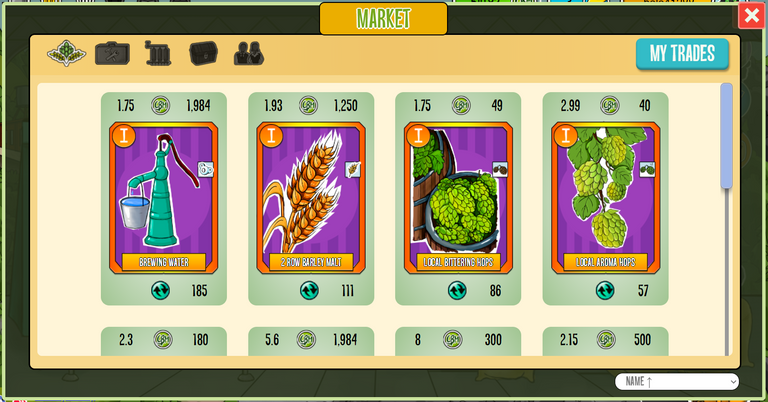 It would take some more time for the game to get past the alpha development stage for the players to reap some profit from the game. There is already a market available in the game which is being used by many people to trade ingredients. This has now become one of the hot perks in the game where people sell and buy ingredients from the market based on their needs with CBM tokens. From the articles I read about player strategies, I noticed that some people have even found ways to increase their in-game CBM tokens by doing good trades in the market and they rarely brew any beer.
Right now the price of some ingredients is variable in the market. People can either purchase it for a cheap price if they are lucky or people might even end up purchasing the ingredients for a high price. It is variable. I'm sure in a few months down the line when more features are introduced in the game and if the game turns Beta, it should become a lot more interesting for the players both from the fun aspect as well as from the passive income perspective.
If you would like to get some welcome benefits in the game, feel free to use my referral link.
My Referral Link: https://www.cryptobrewmaster.io/game/invite?ref=df571d3ab5df4cdda8470dc96129a042&code=AlphaBonus
---





---
Posted Using LeoFinance Beta