I have been playing this game for the past two months since the launch. The first thing that attracted me to this game was the game graphics. When I joined this game, I had no idea about brewing or Beer production, to be honest. In real life, I also don't drink Beer. The concept of brewing was pretty new to me but this game helped me in learning a little about brewing.
Apart from the gaming experience looks like cryptobrewmaster also provides an additional investment opportunity to invest in Beer production in the real world with the help of crypto tokens. This is really a great revolution where people invest with the help of crypto and they get the returns in the form of crypto but the brewing happens in the real world.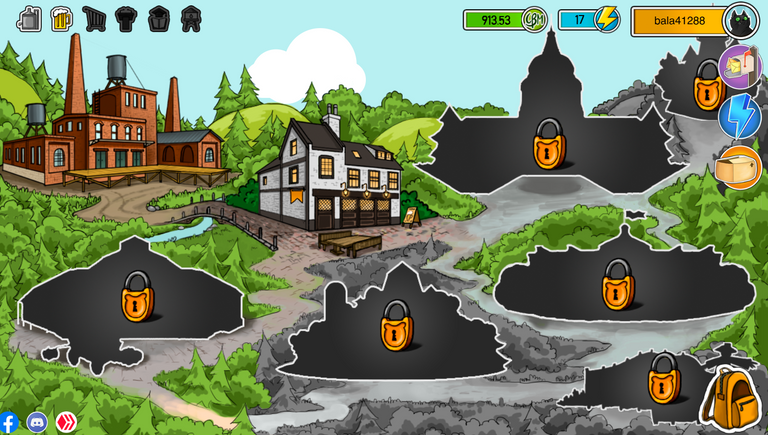 Coming back to the game, the gameplay is in such a way that we collect ingredients by completing daily quests and use those ingredients in the beer factory to produce beer. When I started the game the progress was very fast and I was able to make lots of CBM tokens but later I made a mistake a couple of times by hitting the finish now button that ate up some of my CBM tokens. If not I would have crossed 1000 CBM tokens by now. But that's okay I'm almost there already.
I'm very glad that the game is interesting in the alpha stage of development and I'm able to imagine that as the game becomes bigger, there is a high possibility for it to get even more interesting. The development team is already doing decent work in introducing many new features into this game now and then.
Cryptobrewmaster investment
In one of the recent articles from the game team, I found out that there are 8 slots available for the investors. All they have to do is purchase CBM tokens worth 100$ and send it to the Cryptobrewmaster account to get returns. The step is simple. I guess 100 $ worth of tokens is around 450 Hive. I'm not going to participate in this in the current round but this is really a great investment plan and I will definitely join in the future. Further details about this investment plan are available in this post.
Right now I'm focusing more on getting some CBM tokens in the game by playing the game regularly. It currently requires an investment of some time for completing the daily quest and playing the game. So far it is going good and I'm enjoying this game. Looking forward to seeing more opportunities from this game. If you are new to this game and have not started playing this game, you can use my below referral link to get a free starter pack.
Referral Link - https://www.cryptobrewmaster.io/game/invite?ref=df571d3ab5df4cdda8470dc96129a042&code=AlphaBonus




Posted Using LeoFinance