It's been nearly a month since I invested in CRO tokens. I have been watching the price since then. It is quite sad now to see the price slowly going down. The coin team recently reduced the incentive they give for referrals. It used to be 50$ for anyone who joins with a referral. @underground introduced me to Crypto.com and after long thoughts, I wanted to give it a try.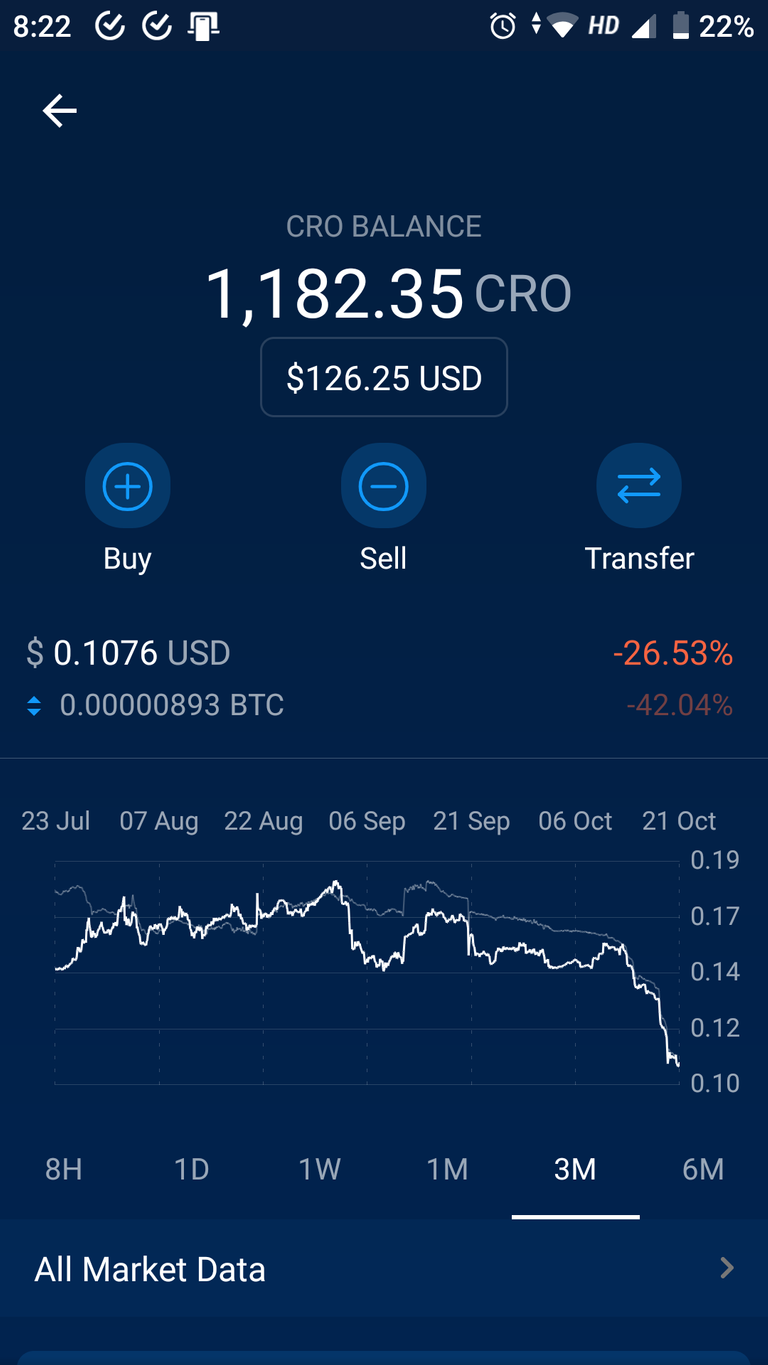 I had to spend around 170$ initially to stake CRO and claim my referral rewards. Since then there has been a little decline in the price of CRO. Around August when the price was at a peak, I did all these activities. Since then it has reduced a lot. One good thing is that Bitcoin is also increasing in value. But that should only reduce the BTC equivalent value.
One of my friends recently asked me about investing in CRO tokens. But I did not give him a green signal especially after seeing the price declining slowly. I was initially thinking that a reduction in referral rewards from 50$ to 25$ could be the reason but it shouldn't decline the price by this much.
The main reason why I got into crypto.com was to deposit my XRP and get a weekly income from it. That is going well so far. Compared to other deposit schemes, I guess crypto.com gives a decent return for investment for a few coins. They also give an 18% return for depositing CRO tokens. I thought of doing it but they have a minimum limit for that. So, I didn't go for it.
I'm not going to do anything about this decline in the price but yeah I'm going to be watching this and see how low it can go. If there is a good opportunity in the future where the price increases, I will sell them and make some profit or at least exit.
---




---
Posted Using LeoFinance Beta