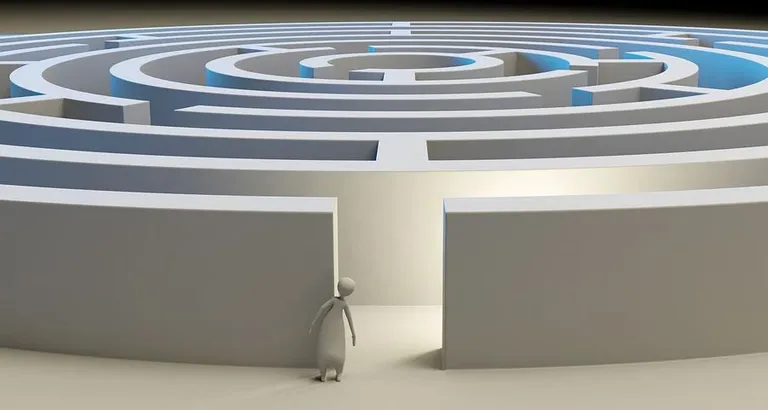 We all most times find ourselves sitting on those old ways of living life and that's just basically based on regrets of every single opportunity missed.
The truth is, opportunities will not open up their mouths to say Hey, here I am. You'd have to realize it yourself, and in this space where everyone has a choice to decide where he wants to be and invest, it's really a dumb thing to always say "I Wish" at every new peak you spot on a project you may have missed, maybe based on not taking smart moves towards it, or you were just out away chasing short term profits.
Don't get me wrong, I do understand the idea of chasing green candles, if you're lucky enough to enter early on them, you could make a couple of bucks and your day will feel fulfilled. But we're talking about a bull market that has been forecast numerous times that it's likely to be one we've never experienced before. In times like this, it should be a prime factor to get a couple of bags filled with real time potential coins with relevant use cases. Reason being that the chances are, they'll have most of the bright spotlight on them. Always ending up being the "I Wish" Guy really gives no credit to one's reputation, it only shows how short term focused most of the newbie investors in this space are.
In BCH case Scenario…
I could remember the first and most heaviest dump that struck the crypto markets this year. It got Ethereum moving all the way from above $1,900 back to just between $1,300 to $1,400, right at that time BCH was also drained all down to $400 right from above $700.
I don't want to speak in details of how I did highlight a bit of the potentials of Bitcoin Cash, even though I understand that some of the points may have been Flawed and totally not a good stand point. I mean in the current crypto hour we are in, I believe it's not yet time, but we're like closer to the time people will understand that the journey through growing coins and tokens is not a competition in any way. People have made it a norm to jump on any investor with different views and choice of investments to theirs and that's totally wrong. So long as options are available, people will always go from different things in general.
At the end, we all seek the massive utilization of Cryptocurrencies
You know that feeling when you make a slight prediction and it falls through? That's how I feel when I see a coin I may have shilled picking up some pace, and in this case, BCH takes the front page.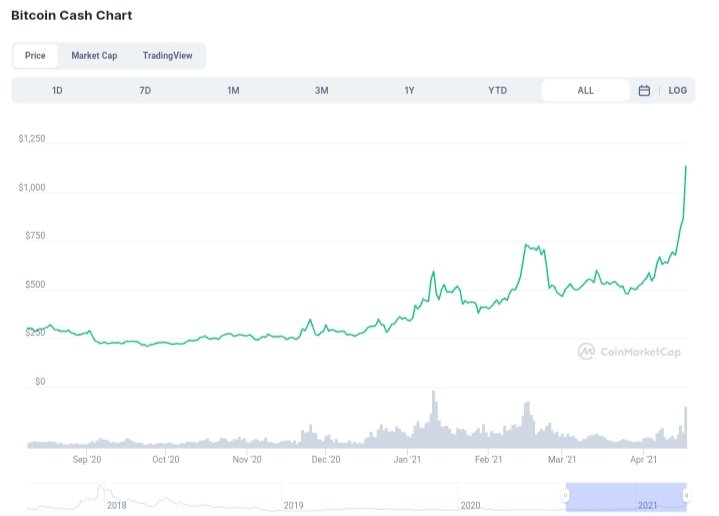 Source
While running into the periods of a bull market, I believe the dumbest idea a person would have is selling back to tether at every slight volatility down play. People may sleep but the crypto market doesn't. The moment I noticed BCH regaining momentum and climbing up 500$ I knew this bull market was gonna send it above a thousand dollars where it had once been, hopefully this time there won't be that sort of retracement.
In the case of serving the purpose of the Fiat currency, in this space, Bitcoin Cash has most of the potentials I believe. Right from being fairly accepted by many sectors, fast transactions and low fees along the line, it's just likely gonna be the most traded cryptocurrency based on the "traditional money" purpose it may take upon itself.
How do you feel about Bitcoin Cash?
Thanks for reading this far, all comments are most welcomed
Posted Using LeoFinance Beta