The previous week had a bit of running down, bitcoin was retarding and equally took all altcoins down with it. Xrp faced up with terror which led to a burn that equally affected most crypto, and dropped the ripple price a few percent. This week started off on the wrong side and I believe we can all agree with that, it wasn't fun watching your investments depreciating and then most people started wondering how they might lose a ton of profits that should have been harvested earlier. I was looking at my Bitcoin cash investment running low, all the way from above $350 back to around $250, losing a ton of percentage profits, seeing "reds" everywhere, that could have been the worst, running into a new year.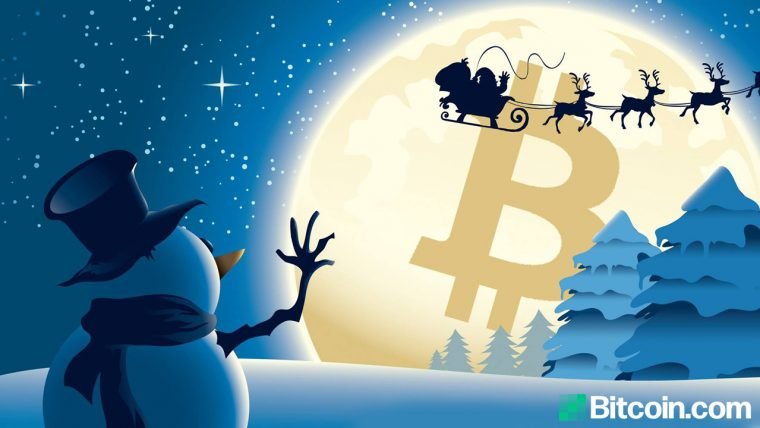 CREDITS
Bitcoin is a "Bitch" hitting another ATH on Christmas
It's a Christmas present from dear Santa Claus, yes! Though the food, music and dance around home was enough to make this Christmas worth living and experiencing, Bitcoin hitting up trends again is just an additional joy on it's own. The lead crypto is a bitch because it has been fuckin around the charts and bailing on us, causing nuisances and making our funds bleed, lol. This bitch of a crypto had plans to surprise us on "Christmas"
I can't imagine the number of posts that will carry this news before this time tomorrow.
Let's have a look at some charts, Bitcoin Isa Hoe Hoe Hoe, just look at the uptrend, looks like a doggy to me :)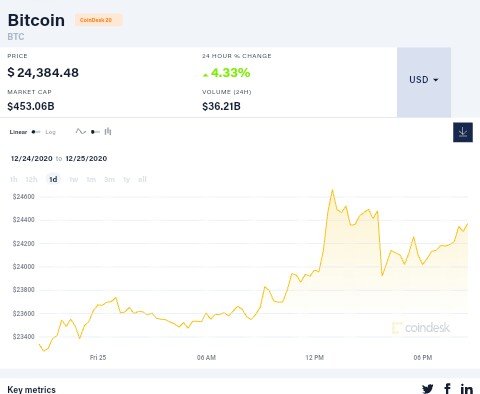 chart
Well, this bitch of a crypto had some other bitches over for the celebration, Ethereum back on the track, Bitcoin Cash already on her high shoes and Litecoin is just a bitch that can't be left out.
Ethereum - rounded up to $616 +3.39%, yes that should push a lot of ether network tokens up. The unique and exciting thing about Ethereum is that when it rises, it brings along all available and ready ether tokens. The ERC network tokens should be seeing the bright light sooner.
Bitcoin Cash - looking to push over its last peak of $356 while struggling over $300 at $311 at the time of writing this. I'd be among the beneficiaries when BCH hits $1000 :), would prolly dump my bag in the markets and get myself some chocolates for me and my bitches, will be fun ;)
Litecoin - is a really outstanding cryptocurrency, despite remaining stagnant for long with little or no atom of improvement, Litecoin bounced back and became one of the biggest orders in the market. Litecoin is Bitcoin sidechick and she really knows how to get support from her man( Bitcoin). Bitcoin bull benefits Litecoin over $20, percentage increase of +13.25, peaking at $121 per coin, now that's an expensive bitch in the market of bitches. I wonder when I will become a hot token in the market :(
So there you have it, as promised!
An update and humor to keep you entertained. Hope you digested this piece, catch you later.
Merry christmas
Badbitch out
Posted Using LeoFinance Beta