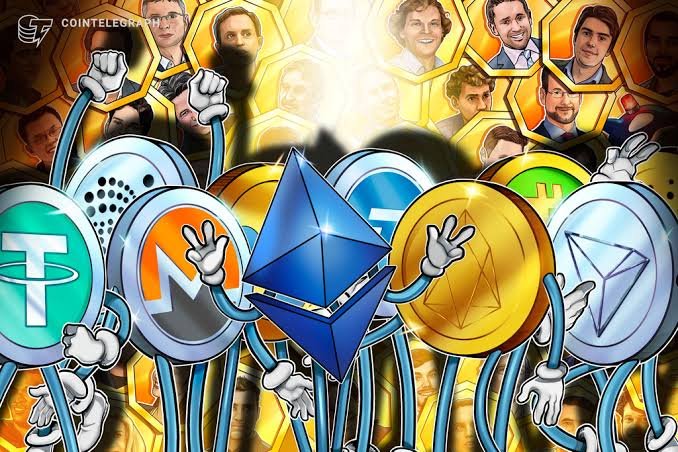 credit
Something incredible has been going on today and I know so many may have realized it by now. I couldn't help but notice the interactions in leofinance discord room and I was forced to visit the market. Today I've learnt a lot by just observing the great leaders of this prestigious platform interact, but not only that, I also discovered some of them have great sense of humor and I believe by now you know who I am referring to. So, getting to the market I discovered Hive blockchain has so many tokens but LEO was the largest, anyhow that's not what interests me, what got my attention was the "green" reputation most of the tokens were having and that triggered this question :
Alt Season - Here Already? I don't know, ask ETH and LEO
I remember when sir kheal made a statement that Ethereum hitting at $1,000 will trigger our beloved LEO token and today Ethereum is going crazy. At the time of writing this Ethereum is at the point of stepping on that figure, funny enough it's not even there yet and LEO is already up more than 30% if I am not mistaken. LEO at $0.323 and now I ask, is it time to celebrate? I think I'd go get myself three cups of coffee, sit back and watch. I'd be looking to see LEO hit $1 and don't tell me that ain't coming real soon with all these signs.
Ethereum's recent activity is not only pulling LEO but also a few ether network tokens like 1up token, the uptrennd native currency is having a pull but not in large percentage, and on an Ethereum unrelated note, Litecoin is sucking the feet of $152 while Bitcoin cash just crossed $400 and that's a celebration aleady for me here. Though this little and sudden rise might have a huge pull back, it is a strong sign that a bigger bull is awaiting us in the near future, if ethereum is crazy enough to cross $1,000 then Bitcoin Cash can hit $600 and LEO can just dance it's way to $5. Little me with big dreams, very soon a reality :)
Posted Using LeoFinance Beta