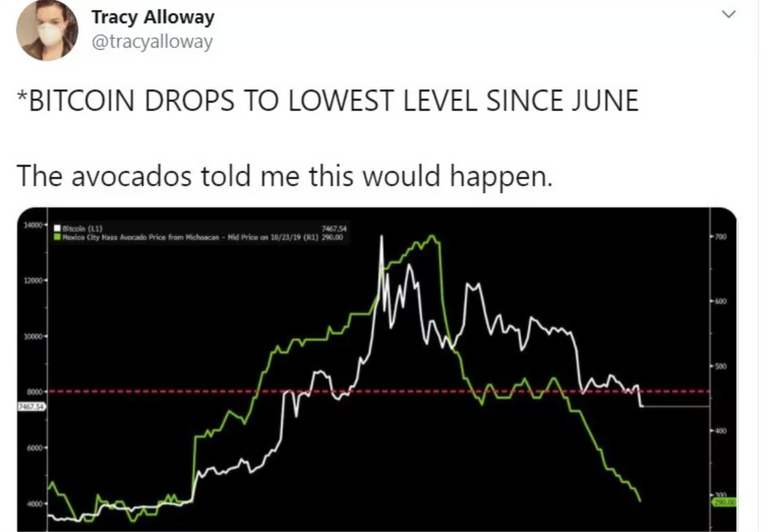 Crypto twitter is a lively place. People love to speculate and throw around fun facts and figures.
The real takeaway is that nobody knows what the hell is happening. Anyone who tells you that they can perfectly predict where BTC is going is a liar or delusional (and usually both).
I love these kinds of jokes where people talk about "the last time to buy btc under ___"
The truth is that nobody can predict the price of Bitcoin. Just like any other efficient market, it is unpredictable and speculators must bear the brunt of volatility and wild price swings.
Covid has brought a lot of uncertainty into our lives. As traders, Covid has made every market a lot less predictable. We saw a recent rise in stocks that never seemed to end... then all of the sudden it ended. The market crashed hard in the last week or so and a lot of people lost a lot of money.
The couch day traders that recently jumped in because they were bored in the house in the house bored lost their hard earned stim checks by thinking they were trading geniuses.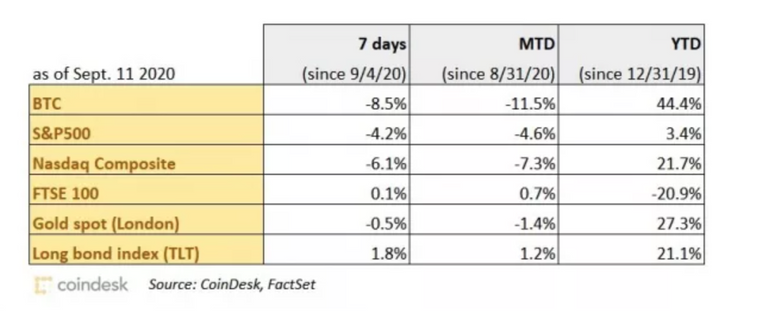 This chart shows the YTD values of top assets/indices in the world. Which is the top performer? BTC.
This proves the point: speculation is a volatile game and nobody knows what will happen.
However, if you find something you believe in and DYOR... you can end up HODLing something like BTC - which has paid its HODLers handsomely over the last decade.
Images sourced from Coindesk
Posted Using LeoFinance Beta