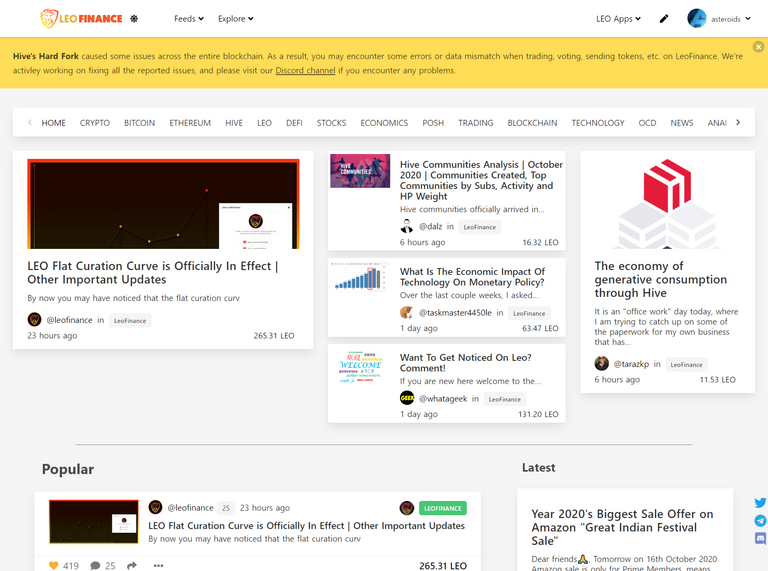 The hard fork seems to have caused a boon of issues across the blockchain. At least the LEO team does it right by offering a banner to explain the issues and provide a warning to folks that their crypto is all safe and data is just delayed because of the fork.
I like to see these little innovations coming from the team. There's clearly more flexibility here in their display capabilities.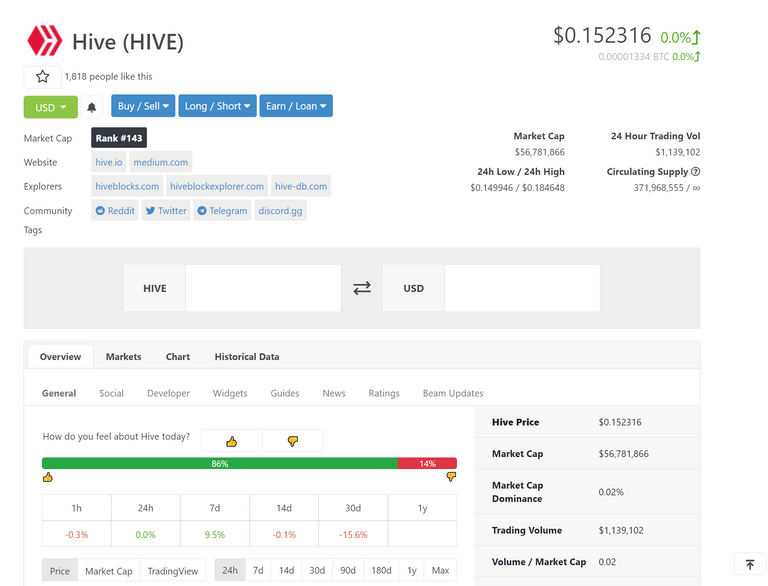 Will this hard fork have any impact on the HIVE price?
Probably not. This is just a maintenance fork to clean stuff up from the Steem days. HIVE hasn't been doing well lately. The market cap dipped below $50m recently and has been steadily declining since the original Hive HF.
I think the future is bright for Hive, but the interim might not be. We'll see where things land a couple months from now as the rest of crypto enters a major bull run.
Posted Using LeoFinance Beta