Since this is trending on twitter and everywhere, I was doing some research on how to get involved.
mSLV, is Mirror.finance's crypto answer!
The easy way
You can head over to Uniswap - pay some $100's of GAS and fees just buy mSLV OR
What I did
Here's how I literally saved $100 dollar of fees, via Terra
Head over to Binance
Buy LUNA
Download the wallet and create one
Send LUNA to your wallet
Exchange LUNA to UST (stablecoin) - make sure too keep ~1 LUNA for tx fees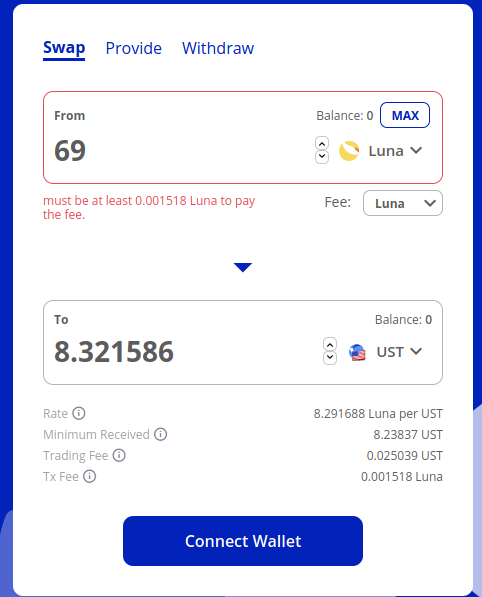 7 Head over to https://terra.mirror.finance/trade#buy and buy mSLV with UST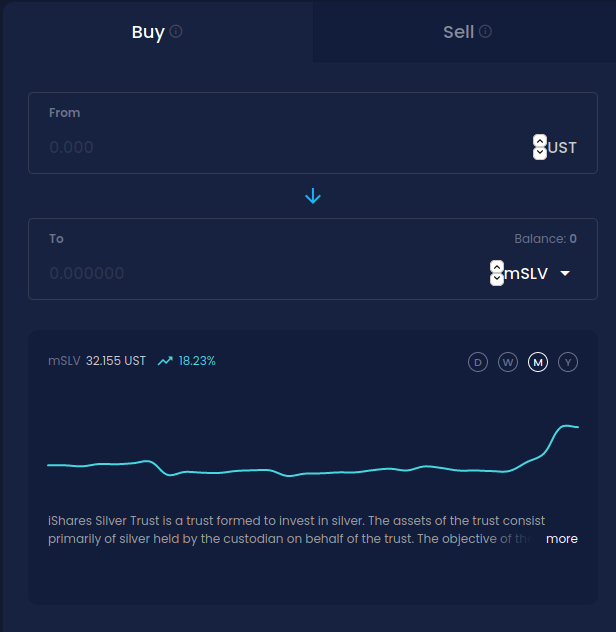 It's a little bit more difficult, but worth it in the current market situation. This allows you to buy way more silver compared to Uniswap.

Posted Using LeoFinance Beta