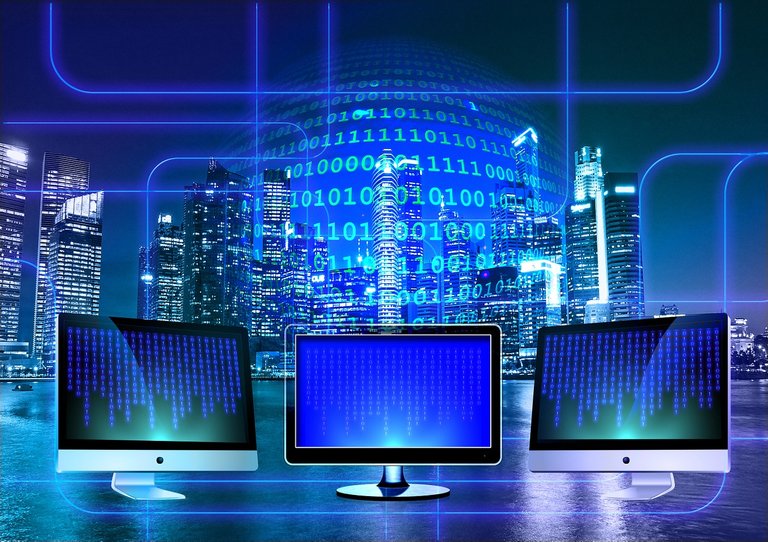 I was doing a little bit less, in fact I shorted my work week on only 4 days. Past week it was Tuesday till Friday. And this week it will be Monday till Thursday.
In total I spent 1 hour daily on my crypto related hobbies and I made around 100 USD during those 4 days.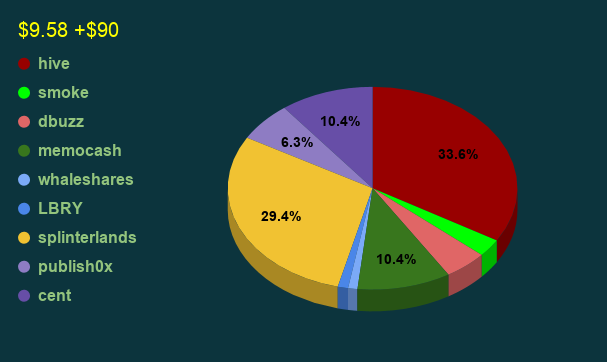 I also tried to be as less frequently on the blogging websites as possible and do all the other things that are more productive for me.
I done less work as this week school was out due to COVID so I spent more time with my family.
I also done less because I had an accident and literally scorched my hand so I was doing less keyboard time.
I tried some new programs instead, watched more movies, new websites, signed up with some donation and video websites. Tested them. I done more reading, both blogs, ebooks and classic books. I watched more podcast and useful videos.
I done more walking and short trips, alone and in company. I visited a few new small food shops, that are limited on to-go option due to the pandemic.
People are in general spending less so it is important if we can to support local chains so they can survive the rough time.
---
MICROBLOGGING
Both MemoCash and Dbuzz worked well for me, I have no complains and pretty much everything is going OK. This week a portion of earnings is far better for the Memocash.
SUBSCRIPTION: How to earn with dBuzz and Memocash microblogging?
Besides this I was only using Twitter of traditional microblogging platforms for reading news, communication and blogging.
---
BLOGGING
Invite: https://sharebits.io/wls_signup.html?r=aschatria
Whaleshares has more novelties, and now we can embed media snippets from various website into our posts.
This is a short overview how you can do that.

https://www.youtube.com/watch?v=deVFIcIoLp4
https://www.twitch.tv/mychannel
https://soundcloud.com/yidneth/you-are-home-forest-incantation
https://vimeo.com/207028770
https://www.bitchute.com/video/RJDrTeEfDZCy
https://www.tiktok.com/embed/6906548692463947013
https://www.instagram.com/p/CIq3YFRFTE4
https://rumble.com/embed/v9bv58
https://emb.d.tube/#!/adetorrent/9dmzomj425v
https://www.brighteon.com/18336e0d-80a3-4439-b1d2-791d8e41e34d
https://lbry.tv/$/embed/sore-nonstop-rhinoceros



I tested a few in this post but I am especially happy about the TikTok and LBRY.
Invite PeakD: https://peakd.com/register?ref=aschatria
So far the Hive showed to be the biggest earner, and this week as well I was awarded with the Curie.
Daily dose of inspiration: Battle your ailments not yourself
Last week I was putting more effort into my inspirational posts, so my results were a bit better.
This week I also posted with leofinance and palnet, so I gain something under that tag too.
I also received 981 VP incentive for signing up with dTube. Based on their whitepaper 1 VP is equal to 1 DTC which is equal $0.4. So that was a very neat touch, plus I have enough to be active on dTube and post more of my work.
SUBSCRIPTION: Blurt & make $
---
SPECIALIZED
I posted two articles and shared some quality links on my Twitter account. This week I will pay more attention to some technicalities and so produce more traffic to the community. I believe it will work.
I am starting to like this one a lot. I can write some quality tutorials, make a neat subscriptions and feature my content in a way I can not do with other websites.
The beauty of decentralization is a blockchain freedom, but that is also a bit of a cumbersome issue if we want to sell subscriptions.
The only issue I have about Flote is that it allow us to charge in BTC which is completely unpractical.
Other than that it is a cool idea and I wish they upgrade their website and include more cryptocurrency options for subscriptions.
I also signup with multiple subscription websites such as Patreon and Ko-Fi in order to study the differences.
Short insight into the FloteApp - social media website and marketplace
---
VIDEOS AND IMAGES
Invite: https://lbry.tv/$/invite/@aschatria:7
Again didn't post much or be active much, so the same situation here like the last week.
But I signed up with a few other video websites, and those were satisfactory.
I also signed up with some posh video websites, as I already participate in TikTok, I signed up with the alternative called the Triller to see what they are about.
These and similar don't give you cash directly, but users can make money from live streaming sessions and tips.
I am more interested into what an app offers for creativity because if it is easy to use, that is rewarding enough plus I can submit my work in many other places and monetize those works in many different ways.
Upgrading skills is very important.
I was also testing filters and effects on mobile Instagram, Facebook stories and Snapchat. They come a long way from simple desktop profiles we had 10 years ago.
These are very inspirational and I could almost say artistic. In a way I am using them of course they are.
SUBSCRIPTION: How to make cash on LBRY?
---
GAMING
Invite: https://splinterlands.com?ref=aschatria
I think I played twice in four days and only a few games when I feel like it.
9/10 won. Gains cc 3 bucks.
---
HODL AND SWAP
I am very heavy to exchange my coins so when it comes to the stuff I like, I tend to sit on those eggs like mother hen.
Not the greatest habit but ok I am not a pro trader, nothing close to it, but sometimes I am in time.
This week I visited my eggs and I earned $90 in value and swap. I am very pleased.
---
OTHER STUFF
I was thinking to use Cent and Publish0x this week too, because on both I received $ without doing anything. I am not really used to receive cash, even if it is a dollar or two for doing nothing, so I will be inclusive and repay the gift with activity.
I think I done much better this week with better time organisation and fulfilling activities.
---




Posted Using LeoFinance Beta