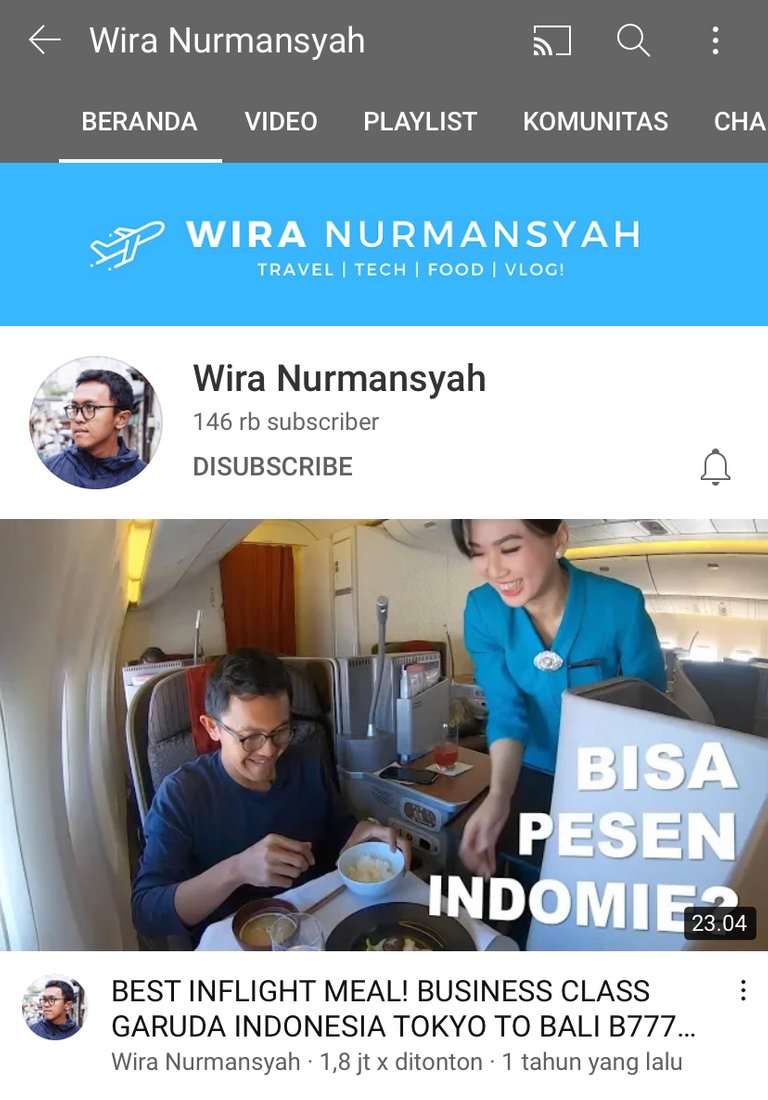 Money is not everything. Money is not the main factor in making us happy. But often money, how much profit, it makes us more excited to do something.
It happened to me today. My mood has dropped dramatically in recent days. I am also not very active in making posts, especially through Leo Finance.
Entering "my period time" as a the woman is sucks! My mood like I'm the laziest person ever.
But I make sure that I can stay productive by thinking up new ideas for my content.
So I watched Youtube. I was recommended by youtube to watch a video from a user that I haven't even subscribed to.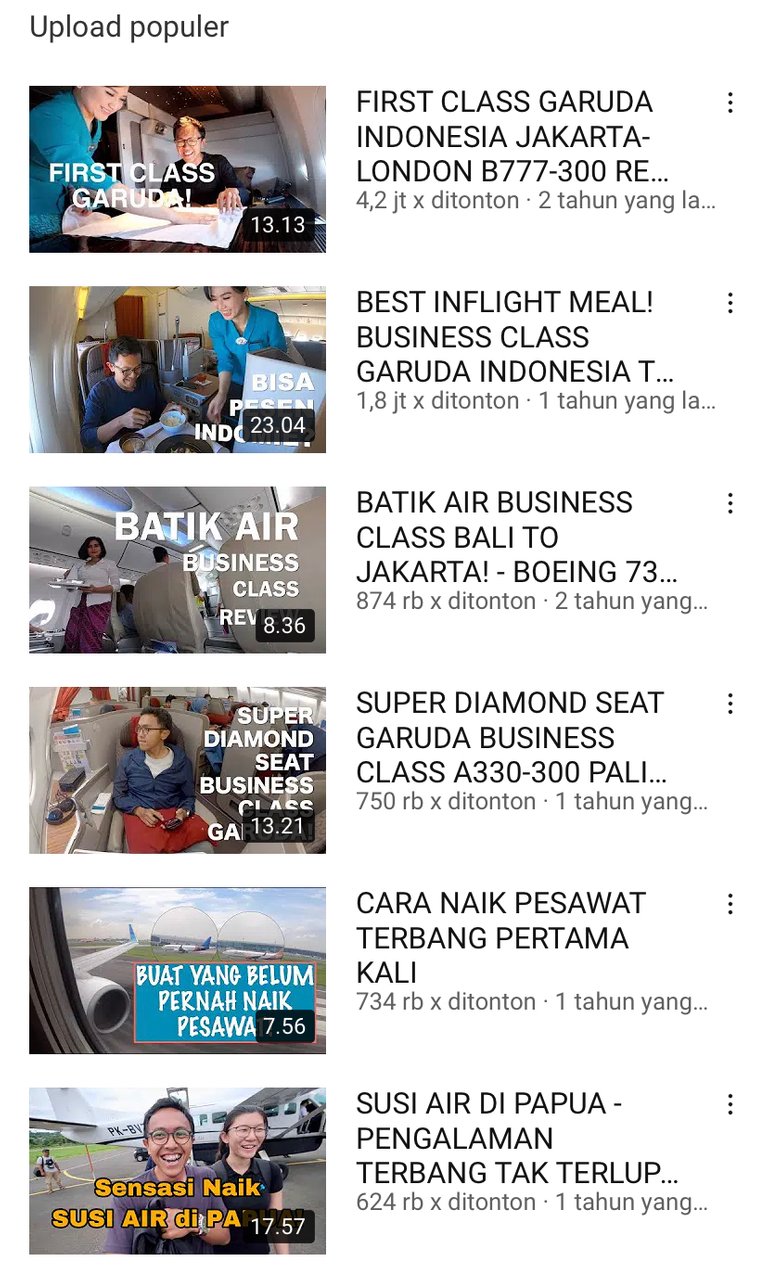 One user named "Wira Nurmansyah". His channel specifically talks about his personal experiences using Business class airline and first-class travel from Indonesia to abroad and vice versa.
I enjoyed his vlog but was at the same time surprised when he talked about tickets on a single trip that could cost over 100 million IDR or OVER 7 K USD.
---
People Who Have Money Is Much Appreciated
During his travels on first class flights, I felt his atmosphere which was appreciated by the flight attendants. Even though I know it's the flight attendants' duty. But to achieve that class of flight, of course not everyone can and wants to do it. Moreover, the ticket price is almost comparable to a car.
But one thing I learned from this user vlog, when we have a lot of money, we will be more appreciated, with our businesses, we are more valued for our intelligence.
Motivates Me to Manage My Finances
The most difficult thing in my life is managing finances. To be honest, people who are not used to having money will find it difficult to manage finances if they have it. And it happened to me. I grew up from a poor family, but I managed to enjoy education from a scholarship from the government, and have worked in one of the state-owned oil and gas companies.
My background made it very difficult for me to manage finances and I studied hard to make the best financial decisions for my future life.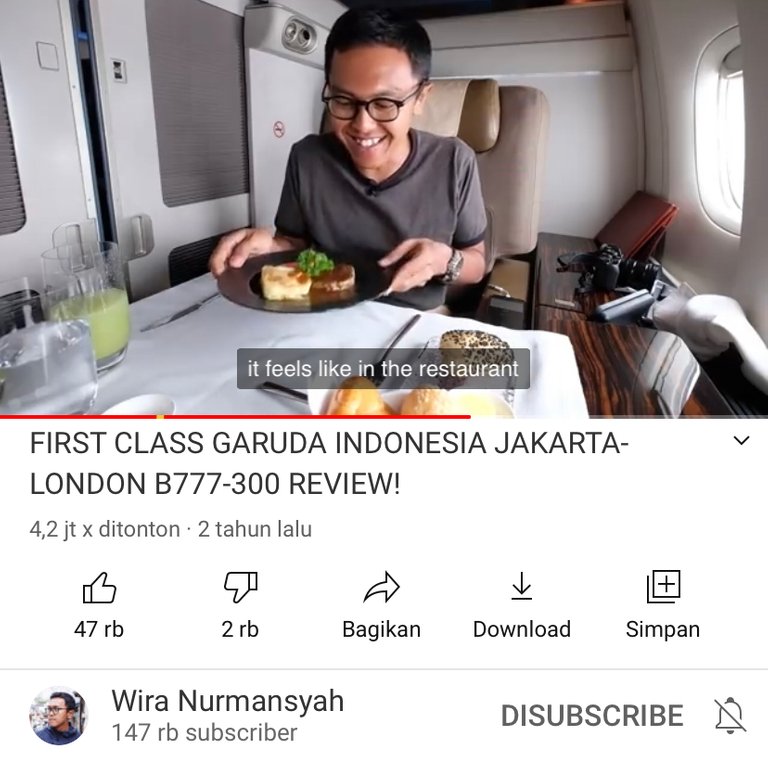 Videos from this user motivated me to make even more money. I also want to be a content creator who can monetize my content at a premium prices. It does take time, but most importantly it requires determination and hard work.
Always being motivated is important. That's why we are recommended to be in a circle of positive people to keep on the path to our success.
How about you? Have you ever been motivated to be better at managing your finances when you saw someone's travel vlog?
YouTube user link: https://youtube.com/c/wiranurmansyah
Posted Using LeoFinance Beta