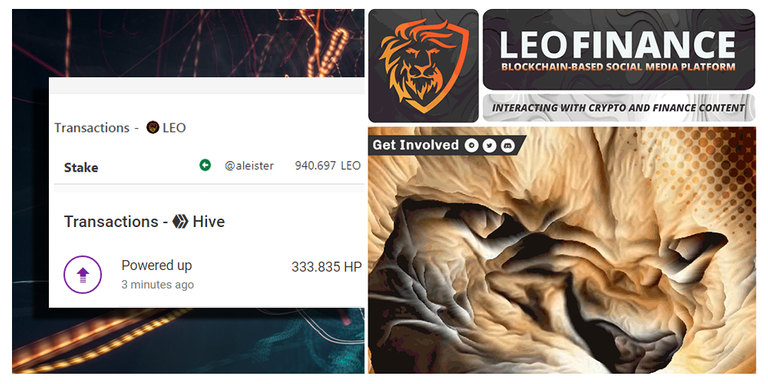 Hi everyone.
The content of the post i share today is a bit different from the content i share in a daily basis.
I usually use the PeakD platform to share content mostly related to art, from digital design, photography and even some soundtracks experiments.
Regarding these latest experiments, allow me to make a short introduction for those who have never crossed my profile as a presentation mode ;)
Despite having grown up near some musicians, and having taken classical guitar lessons since i was very young, i don't consider myself a musician or anything like that.
All the sound experiments that i share have as their base and influence a mixture of various musical styles and soundtracks of films and short films that i have been watching throughout my life.
There are many artists who influence these experiments and when i have free time and feel more inspired, i like to produce and mix some random sounds just for fun and to relax...
Allow me to share one of them:
Original Post Here:
https://peakd.com/hive-158694/@aleister/unknown-god-experimental-soundtrack
Moving on to what matters
Today was a day to do some power up between Hive and Leo and time to pay more attention not only to the several high quality posts that we can find on both platforms, aimed at the most specific interests, but it was also the day to delve into one of the more advantageous aspects on these platforms, the curation and all the long-term potential that, if pedagogically disseminated, may open new horizons for all those looking for solid investments and with excellent returns.
In the future i will share all the analysis, tests and study that i have been doing on this subject.
Not too much for each one, but every single unit counts ;)


And to finish, let's go for another Giveaway of the LEO Crypto Stamp, tokenized on the NFT Showroom platform.
It would be interesting to arouse the interest of many of the users around here, interested in crypto finance, including the NFT market.
If you still question yourself about what is this new NFT trend all over the net, let me make a quick brief:
A non-fungible token (NFT) is a type of cryptographic token that represents something unique and can be used to create verifiable digital scarcity.
They are mainly useful in applications that require exclusive and digital items, such as digital art, collectible cards and in-game items etc.
Now a days there are a few NFT platforms were you can tokenize your digital works, but in my case i´m been using NFT Showroom, a digital art marketplace built here on Hive.
In a total of 10 editions, this crypto Stamp has already found 3 owners, one of them, a collector who has helped me immensely and supported my work in a priceless way, Bullauge, the other was a user that practically nobody knows @nathanmars: P obviously i'm kidding , this user is tireless in promoting both Hive and Leo and demonstrating his passion for the community and all of what that includes ;) this is my thanks for your work.
The third and recent owner of this Stamp is @priyanarc who was the winner of the last giveaway i launched on Twitter and who had an impressive "for my standards" visibility and which exceeded all my expectations, thanks in advance to everyone who participated :)
Don't forget to visit their profiles
https://peakd.com/@nathanmars
https://hive.blog/@priyanarc
And now lets know what do you need to do to be eligible to win one of these NFT Crypto Stamps
This time i will giveaway Version #8 and #9.
You don´t need to follow or like this post, but if you do i appreciate it :)
To be eligible to Win, you need to Reblog and Tag a friend in comments section below :)
Winner will be announced after the 7 days
Please note that this NFT is only available on NFT Showroom
https://nftshowroom.com/aleister/gallery/aleister_crypto-stamps_leo-crypto-stamp
Check out my NFT gallery here: https://nftshowroom.com/aleister/gallery
That´s all for today :)

See you soon
Thank you for watching :)
Posted Using LeoFinance Beta