To buy or not to buy, that is the question. But first let's look at the fundamentals.
Obviously it's important to make an informed decision when it comes to purchases financial assets, and an IPO is certainly no expectation. Let's take a dive into the inner workings of the upcoming Coinbase IPO.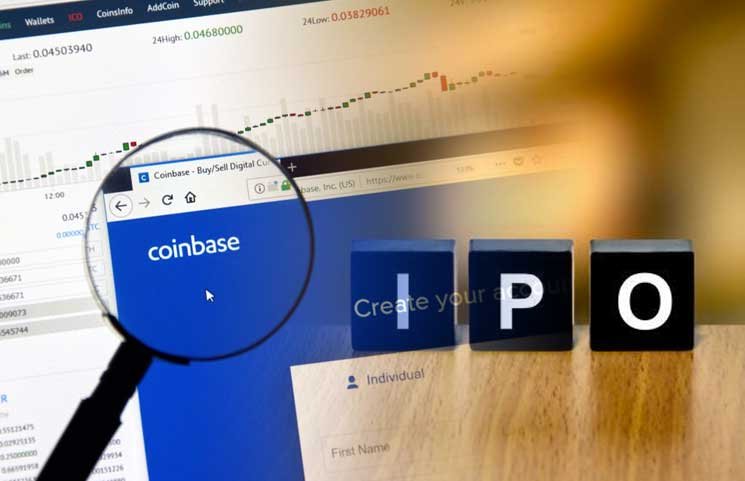 source
US IPO Market Assessment
The overall stock market continues to move upwards and the market for US IPO's is no expectation.
Show me the data! Let's take a look at the S&P U.S. IPO & Spinoff Index, and we see that the return in the past 1 year is a booming 145%!
All signs point to a hot US IPO market, that in mind the timing for an IPO looks good. Keep in mind that this index tracks across a wide variety of sectors, with 12.4% of the index consisting of Information Technology and another 4.5% Financials.
This index was launched in July of 2015 and has been tracking the US IPO market ever since.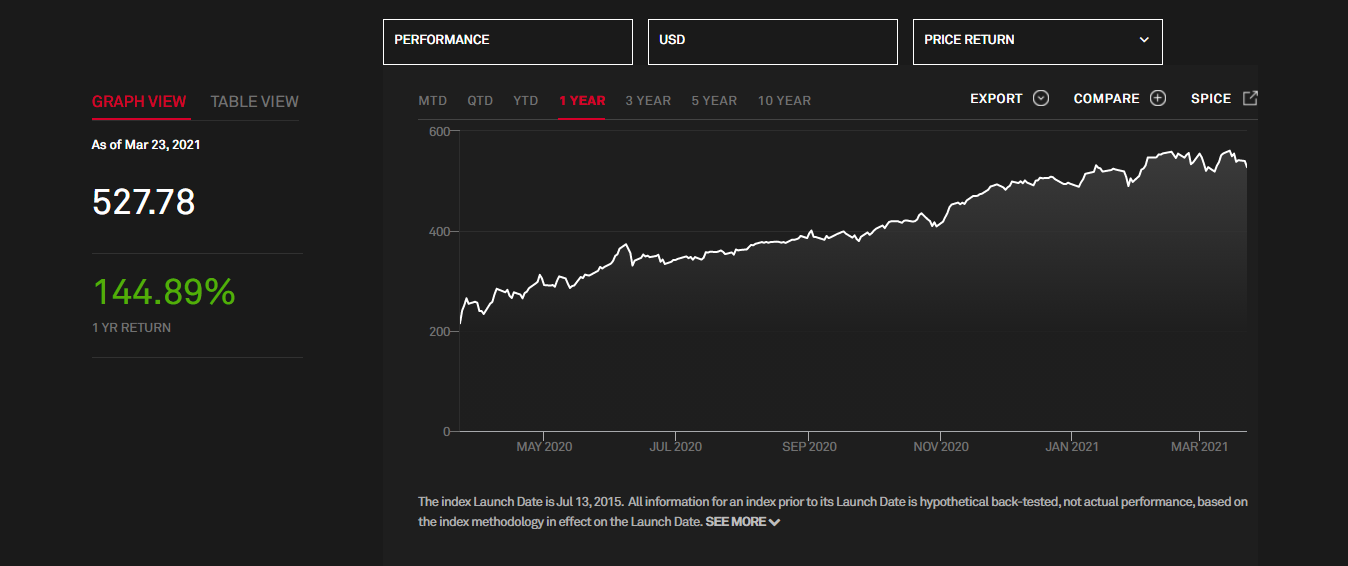 Coinbase IPO Underwriter
In my opinion and research the stronger the underwriter the stronger the IPO potential, with the investing bank(s) essentially acting as an endorsement with hopefully the strongest knowledge of the companies inner workings.
The underwriter is typically involved in a number of processes surrounding the IPO including the SEC filing, valuation, and IPO price determination and more.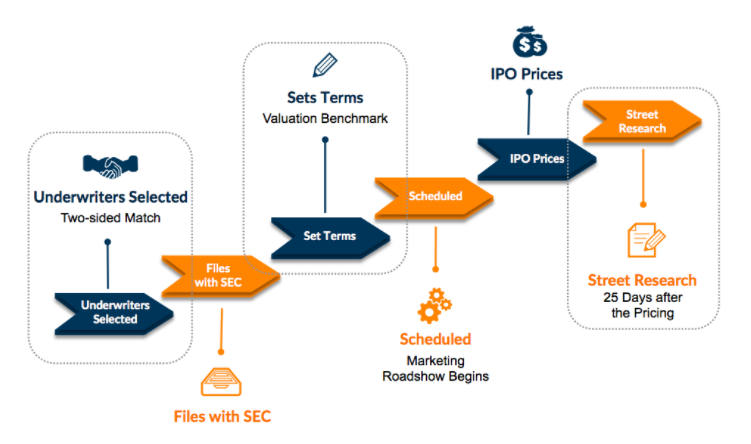 Goldman Sachs; According to the SEC filing which can been [viewed here] Goldman Sachs has been "designated financial advisor to perform the functions under Nasdaq Rule 4120(c)(8)". I think it should also be pointed out that within the filings J.P. Morgan, Allen & Co., and Citigroup are also listed as financial advisors.
The listing of our Class A common stock on the Nasdaq Global Select Market and the registration of the registered stockholders' shares of Class A common stock is a relatively novel process that is not an underwritten initial public offering. We have engaged Goldman Sachs, J.P. Morgan, Allen & Co., and Citigroup as our financial advisors. There will be no book building process and no price at which underwriters initially will sell shares of Class A common stock to the public to help inform efficient and sufficient price discovery with respect to the opening trades of the Class A common stock on the Nasdaq Global Select Market. -sec.gov
In summary, they've got all the big guns on their side and I would have to consider this a strength.
However it should be noted that Coinbase is not taking the traditional IPO path that sees investment banks build hype and finance the deal. As such they are only listed as "advisors" within the filing. This IPO process is known as a direct listing and has been used previously by companies such as Spotify and Palantir.
Core Fundamentals
Core fundamentals should objectively examine the overall strength of the company in question taking into considering factors such as growth, profitability, and the amount of debt the company is carrying plus other facts. For this review I'll focus on those three key areas.
What Does Coinbase Do?
First of all I think we all know what Coinbase does, but for those living in a cave; it's a centralized cryptocurrency exchange founded in summer 2012, and it's a spot exchange. Headquartered in San Fransico, California the exchange is currently one of the largest in the category, second only to Binance. Coinbase transacts across it's exchange a daily volume in the area of $2.6B!
Growth: A
With a current monthly user base of 2.8M and 43 million users worldwide the exchange has experienced significant growth year over year.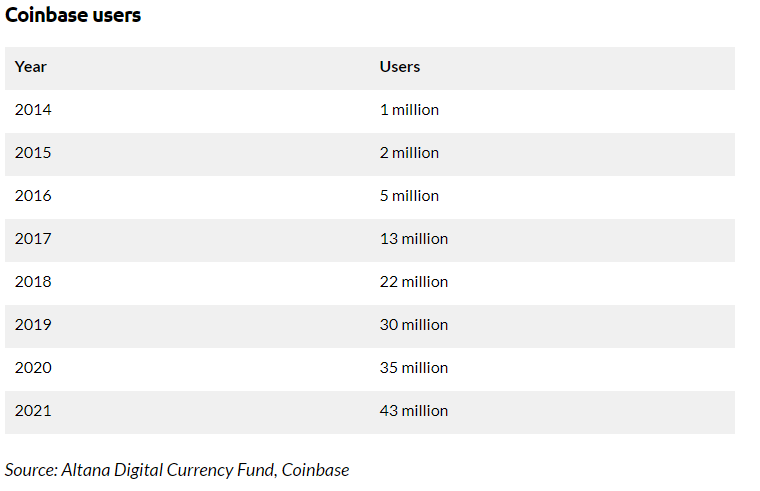 If it weren't for the fact that growth seems to be tied to the rise and fall of the overall crypto market and price of Bitcoin I would score this an A+. None the less the business has experienced growth year over despite the ups and downs in the crypto market.
The brand name remains strong and the exchange continues to be a top choice among armature crypto investors particularly within North America.
Profitability: B
Coinbase generated revenues of $1.14B in 2020 and is coming off of it's most successful quarter yet, generating $585M in Q4 2020 alone.
In 2020 the company generated $322 million in net profits, the first yearly profit since 2017. This tells us that revenues and profitability is largely tied to the overall crypto market up and downs.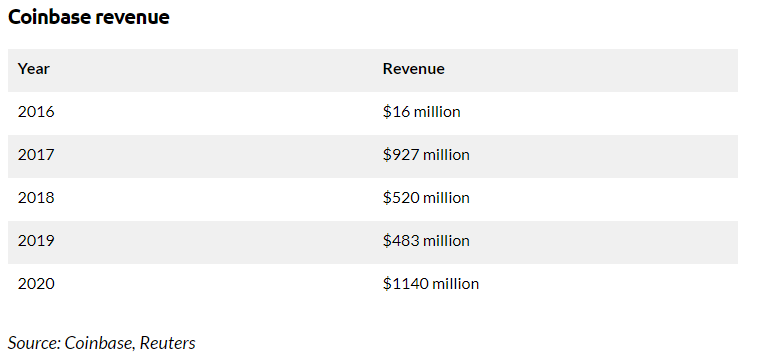 While 2020 and 2021 may stand to be profitable years for the business it's very possible the next crypto winter will bring about an end to profitability until the markets next swing high potentially sometime in 2024/2025.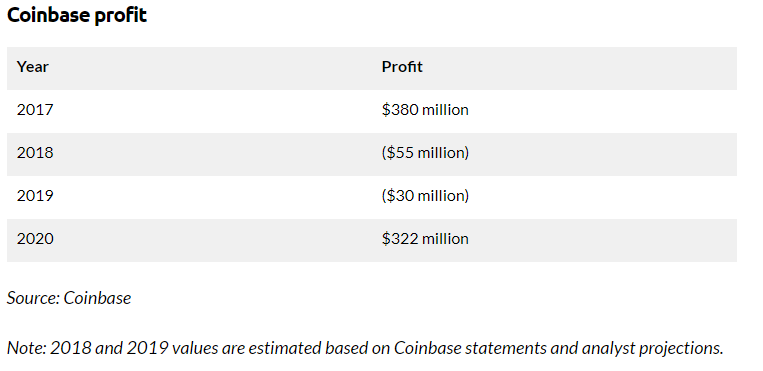 When the going is good it's really good, and appears to more than make up for the years that aren't profitable. However I view profits being largely tied to the rise and fall of Bitcoin price to be a weakness.
Perhaps if crypto winters become less and less fierce as more institutional investors enter the markets, a decline in volatility coupled with mainstream adoption will be the key to more consistent profitability year over year. Until then this is somewhat uncertain territory.
Debt: C
It was difficult for me to find good information on the amount of debt that Coinbase has occurred since beginning operations in 2012. For that reason it is hard to give an accurate rating. If you have any tips on how I could find this information please let me know below.
However I was able to find a figure representing the total operating expenses from as recently as 2020. That figure is $868.5B and includes transaction expenses, tech and development, sales and marketing, general and administrative expenses, and restructuring. -fool.com
Apparently operating expenses have grown considerably to the tune of nearly 50% compared with 2019.
However at the same time revenue has grown by as much as 130%. To me this signals that Coinbase understands when to reinvest capital and that would be preceding and during a bull market when the company is generating significantly more revenue which can offset the increase in expenses.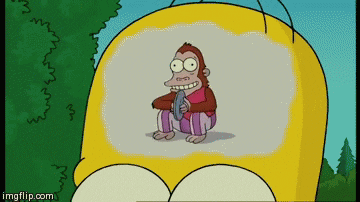 Final Thoughts
All said and done it's clear that both user acquisition and revenues are largely tied to the price of Bitcoin and would depend on Bitcoin continuing to increase in value over time.
I think most of us here would agree that we see the value of Bitcoin continuing to increase over time but what about the bear markets and long crypto winters? What would this mean to a publicly traded company whose valuation and stock price could be in for a wild rise for the foreseeable future?
Personally I feel I would be interested in owning this stock long term because of relatively strong fundamentals, and the innevitable growth in crypto adoption globally. That said I do see a fair amount of risk in the short to mid term until a good portion of volatility is removed from the price of Bitcoin, which isn't a sure thing.
What do you think? Would you buy or pass on the IPO?
Ciao for now,
---
This post was shared to Publish0x here.
---
Social Links: LeoFinance | Publish0x | D.Buzz | Noise.Cash
---
Additional LeoFinance Content: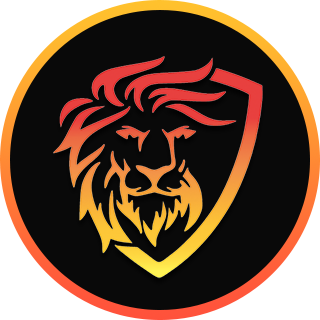 Posted Using LeoFinance Beta