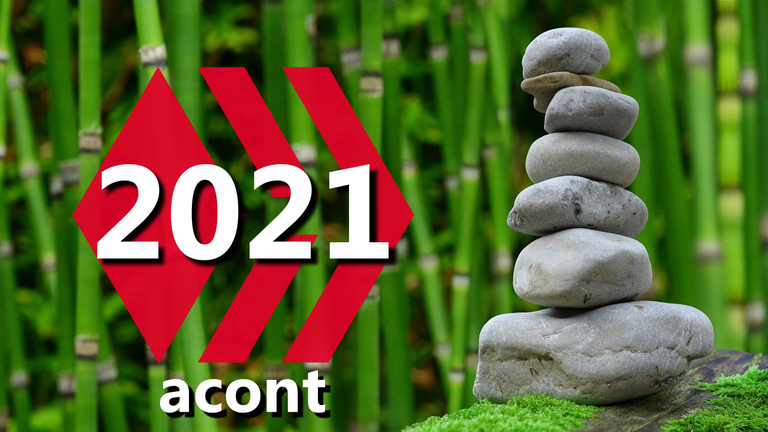 Pixabay
This is my first Power Up of the year 2021. First of all, I wish a happy new year to everyone reading this. Just like exactly 1 month ago, I will put in my stake not only HIVE but LEO and STEM tokens, as well as all the other tokens of Hive Engine that have been accumulating "silently" in the last days, and given their low value I do nothing with them having them in liquid.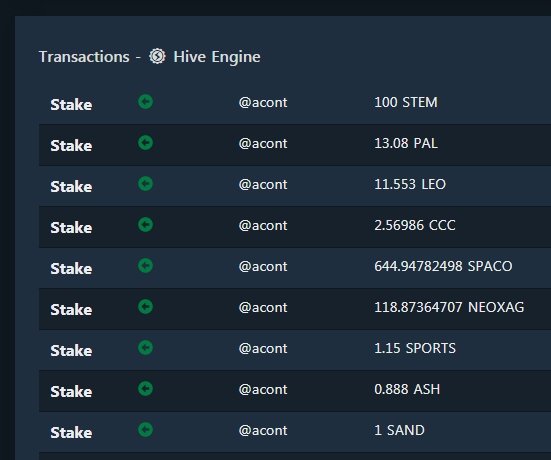 As the first post of the year, I think it's a good idea to write down some goals to accomplish by 2021:
•Become a dolphin (5000 HP) before the middle of the year. I think I will be able to achieve it a little earlier.

•Reach 1000 Leo Power. This may take longer, as I currently have less than 100 LP.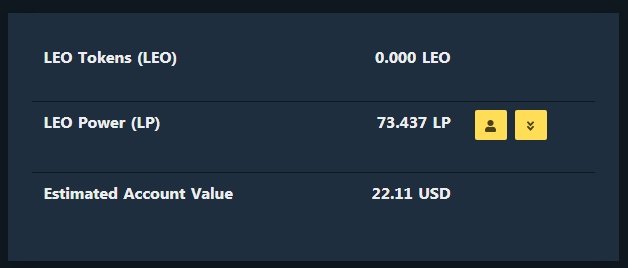 •Reach 5000 STEM POWER. I think the STEMgeeks community has the potential to grow in a similar way as LeoFinance is doing. Since my beginnings I have published in the STEMsocial community, and any content with the #stem tag appears in the stemgeeks.net interface, enabling curation in STEM tokens. Currently, my voting weight in STEM is similar to my voting weight in Hive, and even though the price of the token is 0.2 Hive currently. I think it is a good time to invest in this token.

•Achieve monthly author rewards of over $50. This would be an important economic help, especially living in Venezuela. There really are no limits to your rewards at Hive, but it all depends on you. Even earning more than $100 per month with Hive would be great, as it would allow me to invest more in HP and other cryptos.
•Reach 2000 comments/posts in the middle of the year. I currently have just over 1000 comments/posts. In my beginnings here my interaction was very low, but I tried to normalize for me the fact of commenting other posts. It's not easy to acquire the habit, but commenting is positive because it also brings you ideas for future posts and you create connections. To reach 2000 in the middle of the year would take me about 5 comments a day from today.

Hive has become for me a kind of creative entrepreneurship. It is a platform, as mentioned in the last #HiveLatam2020 event in Discord, that should not only be seen as a blog but as a platform where a project can be settled and started, where an idea can be raised and developed.
It has also crossed my mind, to create other accounts for specific use in tokenized communities, in order to carry out a separate curation. For example, creating an account to publish and vote the LeoFinance.io and another one for stemgeeks.net. It would be something like @acont.leo and @acont.stem, although I thought more about putting a bit more original names.
---
Translated to English with the help of DeepL.com.
Este es mi primer "encendido" o Power Up del año 2021. Primero que nada, le deseo un feliz año a todo el que esté leyendo esto. Al igual que hace exactamente 1 mes, pondré en mi stake no solo HIVE sino tokens LEO y STEM, así como todos los demás tokens de Hive Engine que se han ido acumulando "silenciosamente" en los últimos días, y que dado su bajo valor no hago nada con ellos teniéndolos en líquido.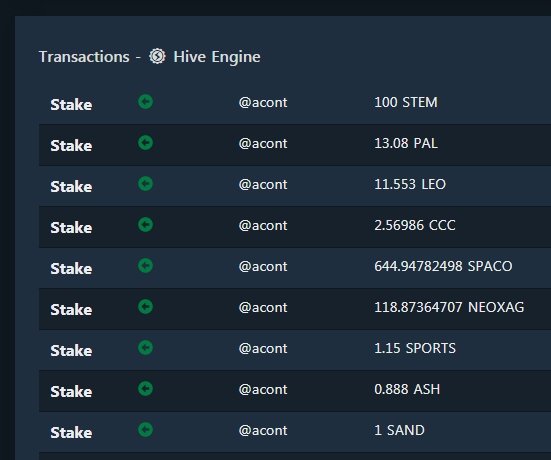 Cómo primer post del año, creo que es buena idea redactar algunas metas a cumplir para 2021:
•Llegar a delfín (5000 HP) antes de la mitad del año. Creo que lo podré lograr un poco antes.

•Llegar a 1000 Leo Power. Esto quizás me tome más tiempo, ya que actualmente tengo menos de 100 LP.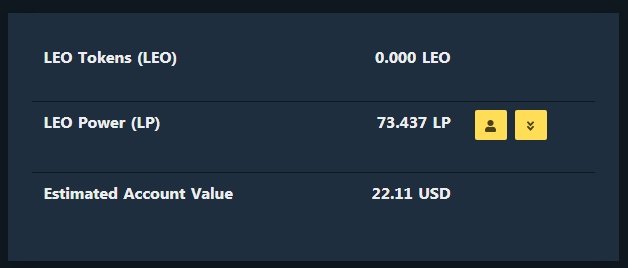 •Llegar a 5000 STEM POWER. Pienso que la comunidad STEMgeeks potencial para crecer de manera similar a cómo lo está haciendo LeoFinance. Desde mis inicios he publicado en la comunidad STEMsocial, y cualquier contenido con la etiqueta #stem aparece en la interface de stemgeeks.net, posibilitando la curación en tokens STEM. Actualmente, mi peso de voto en STEM es similar al peso de mi voto en Hive, y eso que el precio del token es de 0.2 Hive actualmente, creo que es buen momento para invertir en este token.

•Alcanzar recompensas de autor mensuales de más de 50$. Esto sería una ayuda económica importante, sobre todo viviendo en Venezuela. Realmente no hay límites para tus recompensas en Hive, pero todo depende de uno mismo. Llegar incluso a ganar más de 100$ mensuales con Hive sería genial, ya que eso me permitiría invertir más en HP y en otras criptomonedas.
•Llegar a 2000 comentarios/post a mitad de año. Actualmente tengo poco más de 1000 comentarios/post. En mis inicios acá mi interacción era muy baja, pero traté de ir normalizando para mi el hecho de comentar otros posts No es fácil adquirir el hábito, pero comentar es positivo ya que también te trae ideas para futuros post y creas conexiones. Llegar a 2000 a mitad de año me tomaría realizar alrededor de 5 comentarios diarios a partir de hoy.

Hive se ha convertido para mi en una especie de emprendimiento creativo. Es una plataforma, tal como se mencionó en el pasado evento de #HiveLatam2020 en Discord, que no solo debe ser vista como un blog sino como una plataforma donde un proyecto puede asentarse y ponerse en marcha, donde una idea puede plantearse y desarrollarse.
También se me ha cruzado por la cabeza, crear otras cuentas para uso específico en comunidades tokenizadas, para así llevar a cabo una curación separada. Por ejemplo, crear una cuenta para publicar y votar el LeoFinance.io y otra para stemgeeks.net. Sería algo así como @acont.leo y @acont.stem, aunque he pensado colocar nombres un poco más originales. Esto es solo una idea, y lo he visto mas que todo en usuarios anglosajones.
---
¡Gracias por visitar!..¡Thanks for visiting!

Posted Using LeoFinance Beta