After a couple of trial runs on other sites, https://cubdefi.com/ has finally lured me into the lions den. It's been an exciting 24 hours and with a CUB airdrop on the way, we are not done yet!
So cute, you almost forget this is real money flying around at breakneck speeds: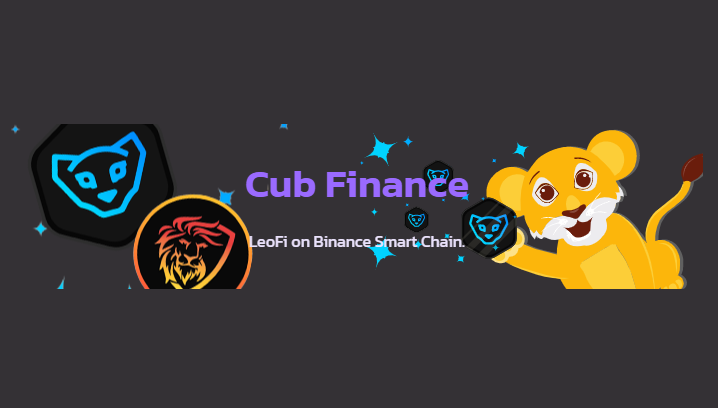 When I saw the logo late yesterday evening in the Euro zone, it did remind me of the colourful approach PancakeSwap had taken. I think the site looks great though, and I've not seen or heard of any major bugs. Although, if you squeeze the page (using Brave on Windoze) by dragging the window, you get some cool purple action.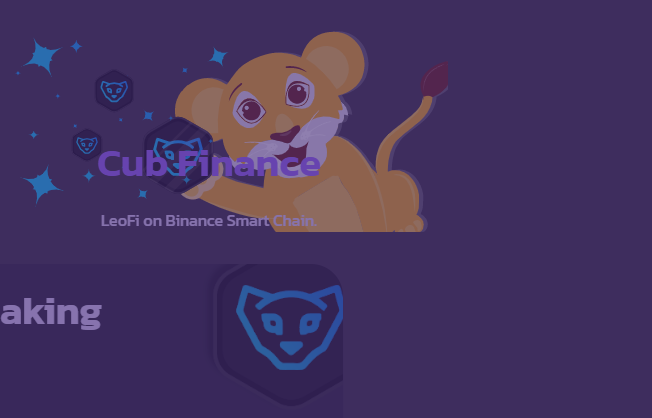 This afternoon (after some staking first of course!) I sent the link out to a friend and was fairly confident that within the hour (get a job ya lazy bish!) she would have something staked in the Den: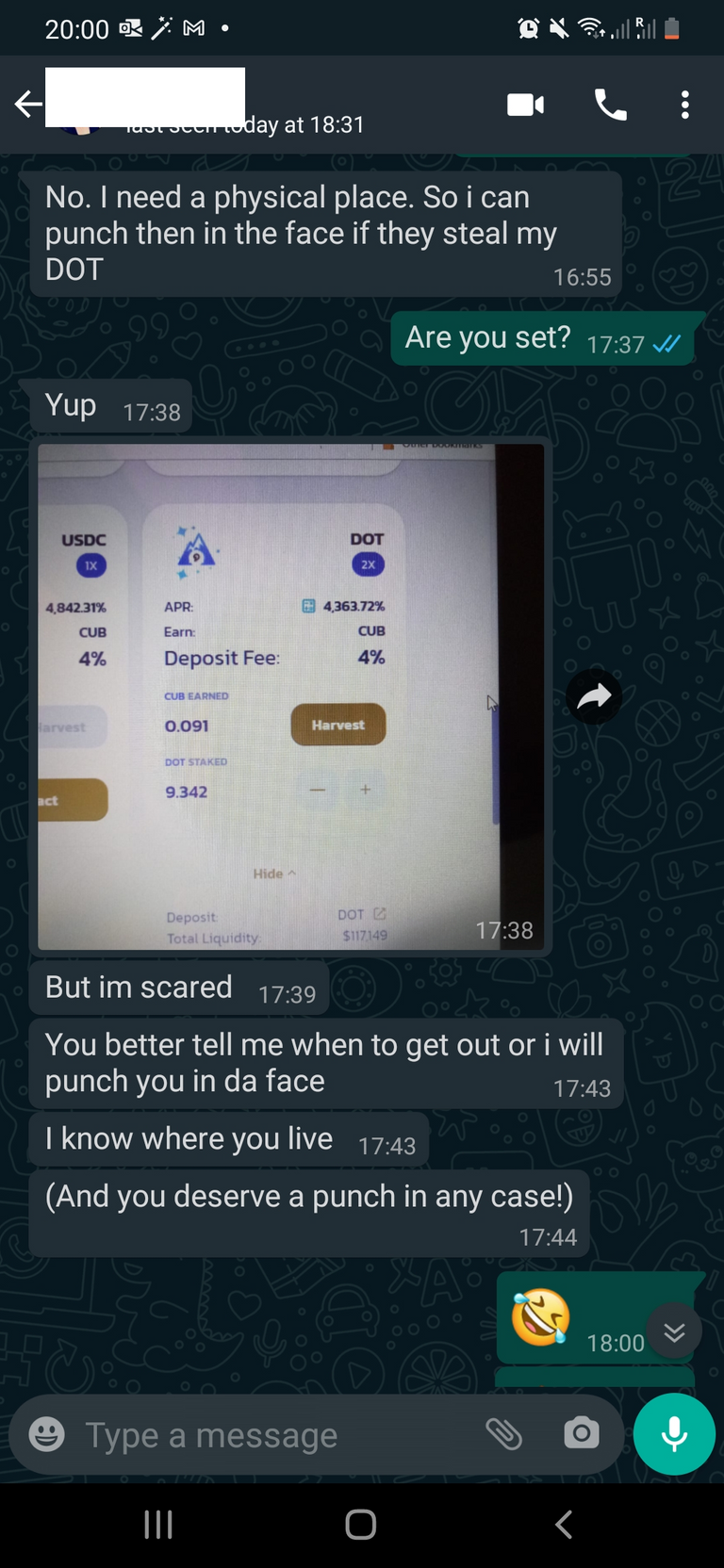 Don't worry, her bark is louder than her bite. And how would I know 'when to get out'?
Ideally, staking and providing liquidity for stable coins will be a long term winner, even during the next bear market. I wouldn't expect APR in the thousands, 10% would do me during the dark times.
---
I actually sold some CUB earlier today which was earned by staking ETH. The 4% deposit fee has been covered and so that is free-rolling, along with the other 3 staking/farms I'm involved in.
CUB is currently valued at just over 10$, which is insane to me, but maybe I am missing something? I full expect the price to tank when the drop happens, but do think it will bounce back well once those who aren't interested in the DeFi game have sold up.
At this point I am unsure what I will do with mine, but I do have some BUSD and a little BNB ready to go. It'll probably work out better for me in the long run if I don't try to trade the expected drop and bounce!
---
And for this final section, I'm going to quote a few lines from another excellent post written today by Mr TarazKP.
The Leo Finance team is active and passionate - but, would it have been possible to do it without the Hive community?
I don't think so (either), but well done to Leo Finance team for leveraging the Hive community to produce something at the forefront of the crypto space.
One of the challenges [for Hive] at the moment [is that] there are some crazy opportunities to get inflated gains on APR, making holding Hive stake somewhat unattractive in comparison, as it "only" offers about 15% through curation.
Yup, got a solution?
... Hive already has a mining pool in operation where people stake and gain access to the inflation, but the same stake could potentially concurrently act as a DeFi pool to take advantage of other opportunities. This would mean that holding HIVE as stake doesn't mean missing out on other opportunities, it means increasing those opportunities by that 15% a year on top of whatever the others are offering.
Sounds good to me!
---
Some of us are holding a buttload of HIVE in comparison to anything else in our PF. But while projects like Leo Finance and Splinterlands continue to develop here, I'm happy to be holding, playing, learning, and earning.
Cheers!
Ash
Posted Using LeoFinance Beta