Development Costs - Then V's Now
On the 11th December 2018, Steemit Inc. (via @steemit2) sent 800,000 STEEM to @gsr-io with a (misspelled) memo that read 'Programattic sales with GSR.io'.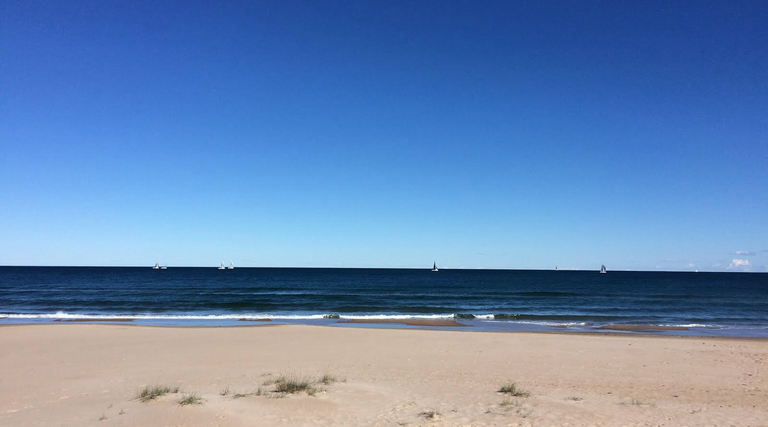 Unrelated to the post - Valencia 2018
... let's go back to December 2018. The only income Steemit reported was the monthly selling of Steem (which we have done since 2016), while expenses were off the chart! Amazon Web Services (AWS) bills were $225k alone. In addition, we had closer to 15 employees so salaries and benefits were high, our office lease was $20k a month, etc., etc. source
Although, as confirmed above, this programmatic selling had taken place since the beginning, it's easier to track what happened with regards to transfers during the 242 days that followed: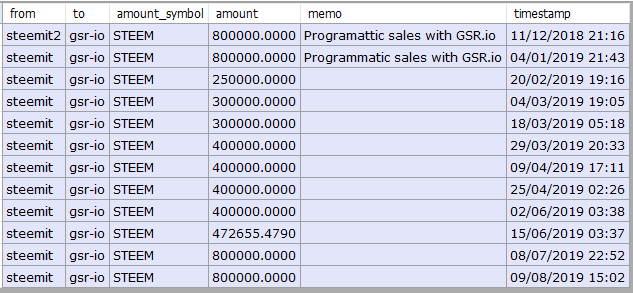 In total, 6,122,655.479 STEEM was sent to @gsr-io from Steemit Inc. accounts between the 11th Dec 2018 and the 9th Aug 2019. There could be more sends to other locations; I checked all sends to @gsr-io and found 'steemit', 'steem', 'steemit1','steemit2' to be accounts relating to Steemit Inc.
According to coinmarketcap, if this STEEM had been sold at the closing price on the day it was transferred, the total would be 2,046,653.194 USD.
The time-frame of this batch of selling was 242 days, and dividing this number by the USD total gives 8457.24 USD/day.
During this period, @steemitblog released a number of posts detailing work that was being/had been done, mainly involving MIRA, Rocks DB, Steemit wallet refactoring, Hivemind, and SMT - Some stuff did happen, and it did cost a fair amount.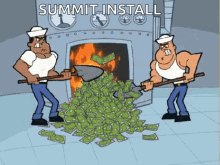 ?

---
Moving on to today and Hive, we no longer have a company leading development, marketing, ad. campaigns, etc, but what we do have is The Decentralized Hive Fund (DHF).
The DHF currently receives 4,923.418 HBD each day, which is approximately $4,662 at the time of writing. Proposals voted ahead of the Return Proposal receive (what looks to be) a payment every hour, in line with their daily pay, and @steem.dao is refunded with whatever is not spent.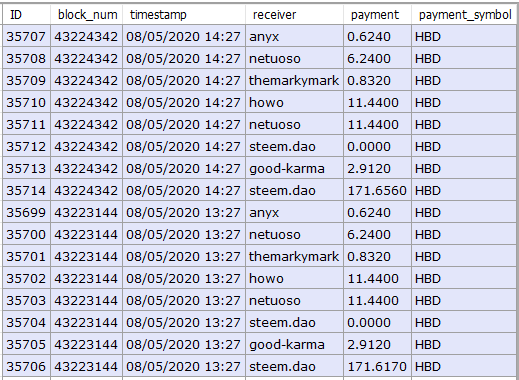 The current daily cost of the proposals ahead of the Return Proposal (which may have changed before I finish this post) is 805 HBD per day, meaning the fund is growing by around 4,100 HBD / day.
It is highly likely that the upcoming proposals by @blocktrades and @justineh will be funded (at least for some of their duration) which would bring the total cost each day to 2305 HBD per day, or $2,182 at the time of writing - less than half of the daily budget.
This amount is approximately a quarter of the daily running costs of Steemit Inc. over the time-frame mentioned above, using the $ value of the closing price of STEEM if sold on the transfer dates.
Using the above expenditure by Steemit Inc. as a guide and the current cost of active proposals, I would say we are now getting more for less - much more, for much less.
Full core development, image hosting, wallet (including ledger integration), exchange listings, etc, keeping up with what Steemit Inc were delivering, but also providing more, for less.
---
To be honest, I wasn't too keen on writing a post around a topic which has apparently 'divided the community' and brought differing opinions between myself and those I respect, but when I look at cost / deliverables and compare to the recent past, I think we are in an excellent position right now and should be supporting the initiatives adding (and those that have added) value to the ecosystem.
---
Enjoy your weekend,
Asher
---
---