Hola familia de la comunidad de #CCC.
El tema que nos trae el concurso alojado por @wakeupkitty trata sobre el aburrimiento en estos días de confinamiento.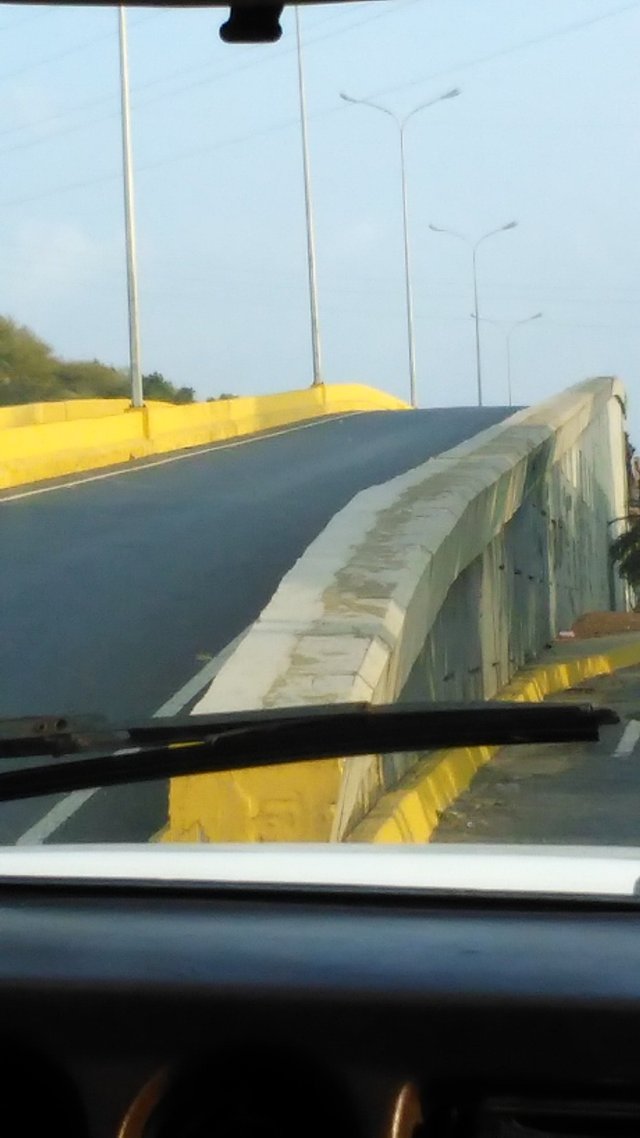 Los distribuidores sin vehículos.
Creo que en mi país, poco a poco nos fuimos adaptando al aislamiento voluntario. Las condiciones económicas no están dadas para el consumo masivo, mucho menos para salir a ver productos que no llegamos a comprar.
Nos fuimos acostumbrando a comprar lo necesario. El día a día, porque el dinero no se estira para comprar alimentos para 15 días o más. Los que como yo, que hacíamos compras quincenales y muchas veces mensuales, fuimos empujados a cambiar de ideas. El producto de nuestro trabajo diario, no produce el suficiente poder adquisitivo.
Estamos aislados socialmente desde hace muchos años. Las visitas a familiares y de amigos, con lo que estamos acostumbrados a pasar el asueto de carnavales, semana santa, estudiantil y profesoral así como períodos decembrinos, Todo cambió. Por lo menos una vez al año podemos salir de viaje. Las reuniones familiares disminuyen, ya que esas reuniones implican hacer comelonas, donde cada familia aportaba lo que podía y mucho más. Con todo eso se realizaban festínes familiares y de amigos, con cumpleaños, celebraciones de grado, de agradecimientos, de cualquier cosa importante para el que lo proponía.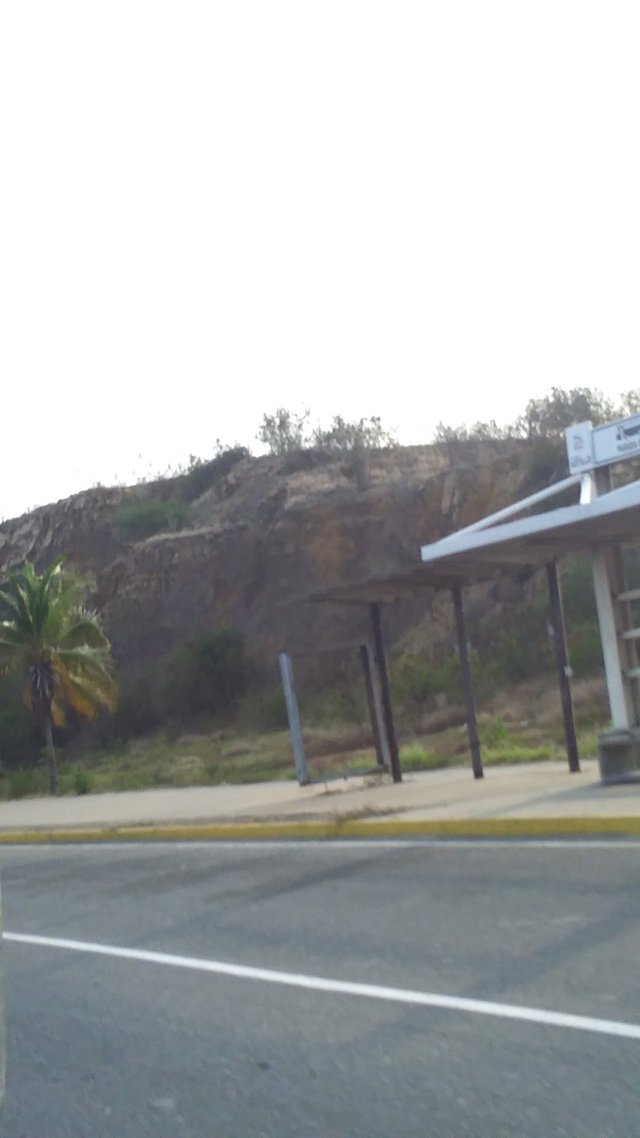 Las paradas del transporte público están vacías.
Nos fue quitado el placer de reunirnos mermando nuestros ingresos económicos. Con esto solo quiero hacer un resumen de todo lo que ya no teníamos y agradecer a Dios que mediante esas condiciones a las que nos fueron acostumbrando, el día de hoy podemos soportar con mejor aptitud lo que nos está sucediendo con la presencia en nuestra vida de este terrible flagelo.
Siempre me gustó sembrar, toda mi vida recuerdo haberlo hecho, desde pequeña, con la participación y enseñanza de mi madre. Para el día de hoy, sigo sembrando. Tengo el placer de vivir en la casa materna. Allí tengo muchísimas plantas. La inmensa mayoría de mis plantas, tanto frutales como ornamentales, son sembradas por mi. Me encanta ver su desarrollo, hago sus fotos y las comparto. Las flores que me regalan todos los días tienen una nueva foto. No me importa si son repetidas. Esa flor o fruto para mí, es nuevo, es un regalo. Y lo quiero recordar con mi mejor foto.
Me aburro? para nada. Hace mucho tiempo que tenemos problemas con todos los servicios. Quitan la luz, el agua, el gas, cuando así lo creen conveniente. Todos los días aprendemos como vivir con lo que no tenemos, sacando el provecho a lo que sí tenemos.
Se acumula la ropa en espera de ser lavada, se acumulan los utensilios de cocina, esperando el agua. Se acumula todo lo que dependa de la luz, el agua y el gas. Pero aprendimos a vivir con eso.
Ahora se nos pide hacer aislamiento social. Es difícil para ti aislarte?. Para mi, no es difícil. Llevo muchos años tratando de salir del aislamiento y no he podido salir de él. La diferencia ahora, es que es un aislamiento por la vida. Quieres vivir? aíslate!!. Quieres no enfermarte? aíslate! Quieres que esta enfermedad se vaya lo más rápido posible? aíslate! Es la única manera de combatir este flagelo, con aislamiento social, separándonos de todos, para luego unirnos de nuevo.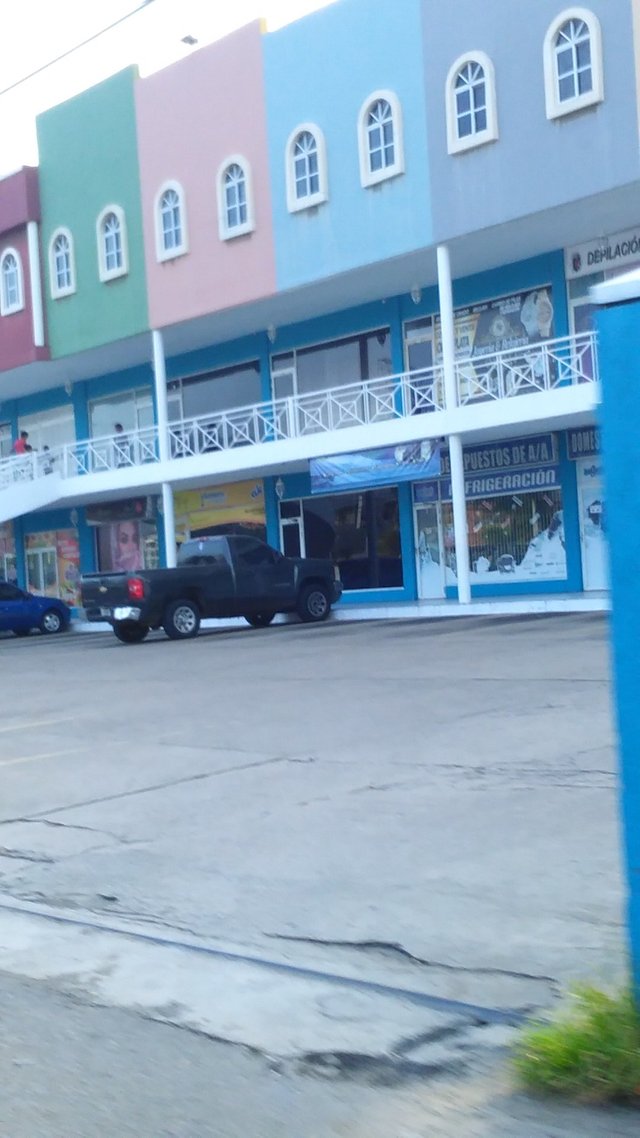 Los centros comerciales están cerrados en su mayoría.
Dios ha sido grande con el venezolano. Permitió que por mucho tiempo viviéramos todas estas dificultades para que el día de hoy no enloqueciéramos con esta transición.
No me aburro, tengo muchas cosas que hacer en casa. Lavar, fregar, cocinar, limpiar, regar las plantas, sembrar, cosechar y por último, lo que antes ocupaba todo mi día y ahora solo puedo por unas horas y, lo es escribir en estas páginas.
Gracias @wakeupkitty por el tema de esta semana en el concurso que alojas.
Gracias por venir, comentar y votar.
Las fotos son de mi propiedad
Dios nos bendice siempre.

Hello, family of the #CCC community.
The theme that brings us the contest hosted by @wakeupkitty is "boredom in these days of confinement".
I think that in my country, little by little we adapted to voluntary isolation. The economic conditions are not given for mass consumption, much less to go out to see products that we did not get to buy.
We got used to buying what was necessary. The day to day, because money is not stretched to buy food for 15 days or more. Those of us who made biweekly and many times monthly purchases were pushed to change our minds. The product of our daily work does not produce enough purchasing power.
We have been socially isolated for many years. Visits to family and friends, with which we are used to spending the holiday of carnivals, easter, student and teacher as well as December periods, everything changed. At least once a year we can go on a trip. Family reunions decrease, since these gatherings involve making huge dinners, where each family contributed what they could and much more. With all this, family and friends' festivals were held, with birthdays, graduation celebrations, thanks, of anything important for the one who proposed it.
We were deprived of the pleasure of meeting by reducing our economic income. With this I just want to make a summary of everything that we no longer had and thank God that through those conditions that we were getting used to, today we can better cope with what is happening to us with the presence in our lives of this terrible scourge.
I always liked to sow, all my life I remember doing it, since I was little, with the participation and teachings of my mother. To this day, I keep planting. I have the pleasure of living in the maternal home. I have a lot of plants there. The vast majority of my plants, both fruit and ornamental, are planted by me. I love to see their development, I take photos of them and share them. The flowers they give me every day have a new photo. I don't care if they are repeated. That flower or fruit for me is new, it is a gift. And I want to remember it with my best photo.
Am I getting bored? Not at all. We have had problems with all services for a long time. They remove light, water, gas, when they see fit. Every day we learn how to live with what we don't have, taking advantage of what we do have.
Clothes accumulate waiting to be washed, kitchen utensils accumulate, waiting for water. Everything that depends on light, water and gas accumulates. But we learned to live with it.
Now we are asked to do social isolation. Is it difficult for you to isolate yourself ?. For me, it is not difficult. I have been trying to get out of isolation for many years and I have not been able to get out of it. The difference now is that it is an isolation for life. You want to live? isolate yourself !!. Do you want to not get sick? isolate yourself! Do you want this disease to go away as quickly as possible? isolate yourself! It is the only way to combat this social isolation, separating ourselves from everyone, and then uniting again.
God has been great with the Venezuelan. It allowed us to live through all these difficulties for a long time so that today we would not go crazy with this transition.
I'm not bored, I have many things to do at home. Wash, scrub, cook, clean, water the plants, sow, harvest and finally, what used to take all my day and now I can only do it for a few hours, and it is writing on these pages.
Thanks @wakeupkitty for this week's theme in the contest you host.
Thanks for coming, commenting and voting.
the photos are my property
God always blesses us.
This is an Invitation to join #ccc. The community CCC supports members by encouraging and upvoting each other and by hosting contests. Contests ate hosted by @team-ccc and it's members. See @team-ccc for contests running.