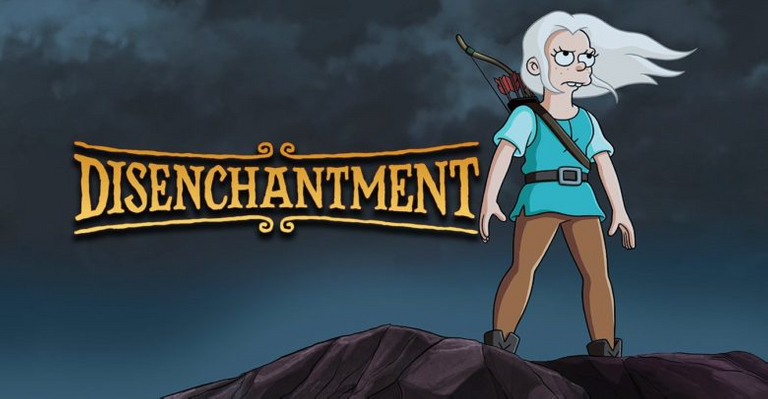 Ya ni me acuerdo cuando vi las primeras dos temporadas de Desencanto, por eso mismo al momento en que salió la tercer temporada no dude en verla, lo sorprendente es que solo tarde dos días en verla, cuando por lo general soy de darme mi tiempo para ver series, pero cada final de capítulo logró engancharme lo que hizo que terminara de verla rápido.
I don't even remember when I saw the first two seasons of Disenchantment, that's why when the third season came out I didn't hesitate to watch it, the surprising thing is that it only took me two days to watch it, when I usually take my time to watch series, but each chapter's ending got me hooked, which made me finish watching it quickly.
En cuanto a trama de la historia me gusta como ha avanzado y en lo personal me gusto saber un poco más de Steamland, como es ese lugar y sus habitantes, y el porqué quieren apoderarse de la magia de Dreamland, sin embargo siguen habiendo momentos muertos, lo que ha sido un problema del que siempre ha pecado la serie.
As for the plot of the story I like how it has progressed and personally I liked to know a little more about Steamland, how is that place and its inhabitants, and why they want to take over the magic of Dreamland, however there are still dead moments, which has been a problem that has always sinned the series.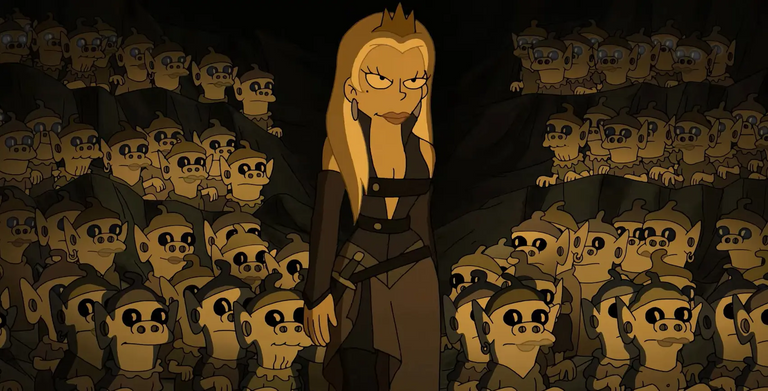 De igual forma me ha gustado cómo han evolucionado los personajes, sobre todo Bean, que de ser una princesa que solo buscaba emborracharse la mayor parte del tiempo sin beneficio se ha vuelto una persona que se preocupa completamente por su reino sin perder su esencia, pero que aún le falta mucho por madurar.
I also liked how the characters have evolved, especially Bean, who from being a princess who only sought to get drunk most of the time without benefit has become a person who cares completely about her kingdom without losing her essence, but she still has a long way to go to mature.
El humor no acaba y siempre encuentra la forma de hacerme reír y ya son pocas las ocasiones en las que siento que el humor es forzado o que no tiene sentido, se ha sabido pulir la serie y eso que en muchos momentos es humor absurdo del que por lo general no me suele ser gracioso, pero en la serie logra siempre hacerme reír.
The humor does not end and always finds a way to make me laugh and there are few occasions when I feel that the humor is forced or does not make sense, the series has been polished and that in many moments is absurd humor that usually is not usually funny to me, but in the series always manages to make me laugh.
Aunque ahora no vi tanto a Lucy que me encanta ese demonio, pero ver al Rey Zog fue hilarante y eso que en la primera temporada me caía de la patada y en la segunda empecé a entender su razón de ser.
Although now I didn't see so much of Lucy who I love that demon, but seeing King Zog was hilarious and that in the first season I really disliked him and in the second season I started to understand his reason for being.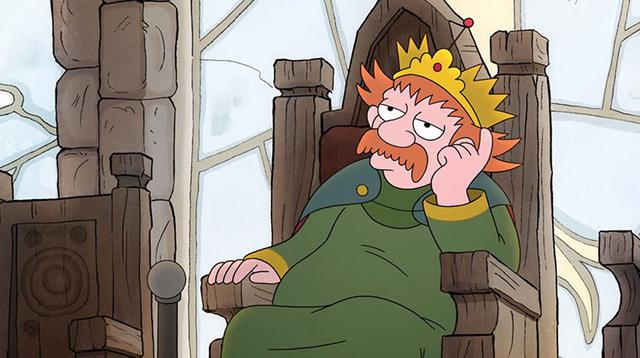 Como en cada final de temporada me deja con más dudas que respuestas y eso es bueno porque me mantiene a las expectativas de lo que vendrá después, me ayudo a entender lo que buscaban los elfos, un poco más de la sociedad secreta y sobre todo saber más de los otros reinos, pero las dudas ahora son enormes, solo quisiera que no fueran tan pocos capítulos.
As in every season finale it leaves me with more doubts than answers and that's good because it keeps me to the expectations of what will come next, it helped me to understand what the elves were looking for, a little more of the secret society and above all to know more about the other kingdoms, but the doubts now are huge, I just wish they were not so few chapters.
English version translated with Deepl