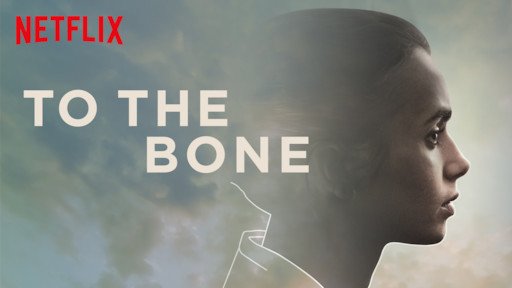 Cuando se trata de la actriz Lily Collins siempre digo que la película o serie será fantástica y que me atrapara. Luego de verla en la película "The Blind Side", me quedé enamorado de la actuación de esta actriz, como si fuese totalmente natural hacerlo, como si cada papel que desempeña, fuese parte de su vida normal.
"Hasta el hueso", no se queda atrás con el pensamiento que tengo de esta actriz y la verdad es que rebasó mis expectativas al trabajar junto con Keanu Reeves.
Lo que vemos al principio es a una joven chica con problemas de anorexia haciendo chistes bizarros sobre su salud. Básicamente vemos reflejado desde el inicio que las disfunciones familiares son ejemplos de la causa de estos desórdenes alimenticios y mentales, y más cuando hay hijos y divorcios de por medio.
Lily Collins, quien hace de papel de Ellen, luego de salir de estar internada en un hospital para tratar su enfermedad se muda con su madrastra y hermanastra, también con su padre, pero digamos que este no juega un papel nada fundamental en la película, sin embargo, es parte del problema de Ellen, siendo que sus padres se divorciaron cuando ella era muy joven; su madre se enamoró de una mujer y empezó a vivir una vida lésbica con su nueva pareja, algo que tal vez afectó a Ellen por su corta edad.
Su madrastra intenta conseguir una cita con un mejor médico al ver que la situación saludable de Ellen no mejoraba. Allí es cuando vemos a Keanu Reeves es su papel de psicólogo no convencional hacer de las suyas, tratándose de alguien que no le dirá las cosas suaves a sus pacientes, sino una total realidad con un final difícil pero feliz o con un camino fácil con resultados de muerte. Dejando en claro desde el inicio que los pacientes con estos problemas alimenticios deben querer vivir para poder luchar contra esta enfermedad y él poder ayudarles, algo que a Ellen no le gusto, tal vez esperando que se compadeciera de ella.
When it comes to the actress Lily Collins I always say that the movie or series will be fantastic and that it will catch me. After seeing her in the movie "The Blind Side", I fell in love with this actress's performance, as if it was totally natural to do so, as if every role she plays was part of her normal life.
To the bone, she doesn't lag behind in my thoughts about this actress and I really exceeded my expectations to working with Keanu Reeves.
What we see at first is a young girl with anorexia problems making bizarre jokes about her health. Basically we see from the beginning that family dysfunctions are examples of the cause of these eating and mental disorders, and more so when there are children and divorces involved.
Lily Collins, who plays the role of Ellen, after leaving the hospital to treat her illness, moves in with her stepmother and stepsister, also with her father, but let's say that the latter does not play a fundamental role in the movie. However, he is part of Ellen's problem, since her parents divorced when she was very young; her mother fell in love with a woman and began to live a lesbian life with her new partner, something that perhaps affected Ellen because of her young age.
Her stepmother tried to get an appointment with a better doctor when she saw that Ellen's health situation was not improving. That is when we see Keanu Reeves in his role as an unconventional psychologist, treating himself as someone who won't say the softest things to his patients, but as a total reality with a difficult but happy ending or an easy path with deathly results. Making it clear from the beginning that patients with these eating problems must want to live in order to fight this disease and he must be able to help them, something that Ellen did not like, perhaps hoping that he would feel sorry for her.
---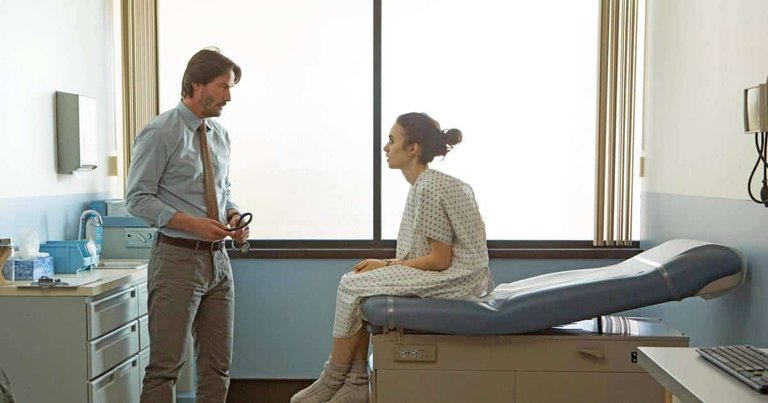 Una vez que Ellen accede a ser tratada por el médico, este le dice que debe internarse, algo que ella detestaba hacer porque no era su primera vez. Lo que ella no se esperaba era que fuese en una casa convencional con otros pacientes que luchan con enfermedades similares a las de ella, y con quienes emprende un camino difícil, gracioso pero algo que le ayuda de cierto modo a ver la realidad de su situación.
Allí conoce un chico que es su fan desde hace mucho tiempo, en ese momento es cuando se deja ver las verdaderas razones por la cual Ellen decidió tener una vida solitaria y de cierto modo enfermiza. Ella es una artista antes que dibujaba lo que reflejaba su difícil vida, algo con lo que muchos se identificaban, y parece ser que una joven se sintió tan vulnerable con uno de sus dibujos que decidió suicidarse y dejar una nota. Algo que hizo de la vida de Ellen un caos. Sentirse culpable desde temprana edad no parece ser algo sencillo, mucho menos cuando tienes luchas internas contigo mismo y con los demás.
Esta chica sufrio de cierto modo, acoso por los demas haciendola sentir culpable por el suicidio de la chica, y no solamente esto era parte de su vida, sino la transicion de su madre al divorsiarse y casarse con una mujer, algo que la llevo a tomar males decisiones incluyendo dejar de dibujar en su famoso blog.
En esta casa se deja ver como cada uno intenta luchar con sus enfermedades, algunos quieren tener una vida sana para estar con su familia nuevamente y una chica en particular lo hace para poder dar a luz a su hijo.
Once Ellen agrees to be treated to the doctor, he tells her that she must be hospitalized, something she hated doing because it wasn't her first time. What she didn't expect was that it would be in a conventional home with other patients who struggle with diseases similar to hers, and with whom she takes a difficult, funny but somehow helpful path to see the reality of her situation.
There she meets a boy who has been a fan of hers for a long time. It is at that moment that she lets herself see the real reasons why Ellen decided to have a lonely and somehow sick life. She is an artist before she drew what reflected her difficult life, something that many identified with, and it seems that a young woman felt so vulnerable with one of her drawings that she decided to get clean and leave a note. Something that made Ellen's life a mess. Feeling guilty from an early age doesn't seem to be an easy thing, especially when you have internal struggles with yourself and others.
This girl suffered in a way, harassment by others making her feel guilty for the girl's suicide, and not only was this part of her life, but her mother's transition to divorce and marrying a woman, something that led her to make bad decisions including stopping drawing on her famous blog.
In this house it is seen how each one tries to fight with their illnesses, some want to have a healthy life to be with their family again and one girl in particular does it to be able to give birth to her son.
---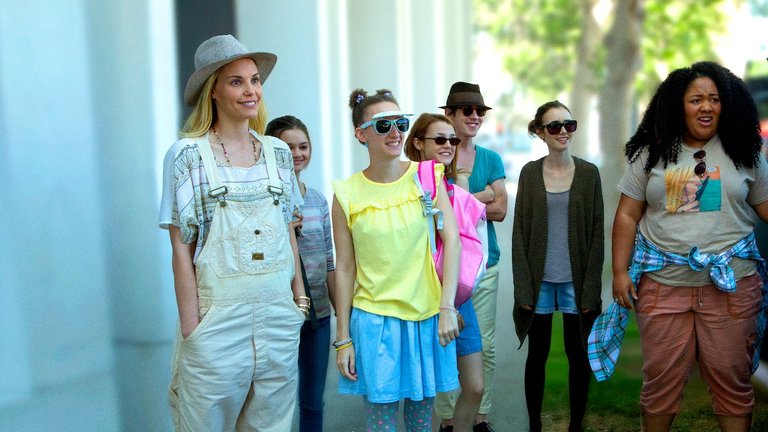 ---
En esta película veremos escenas muy fuertes, el cómo esta situación puede afectar a las demás personas, incluso se deja ver el sufrimiento que lleva su hermanastra al no poder ayudar a su hermana con su enfermedad, haciendo ver que no solo es culpa de los problemas parentales sino también de Ellen al no querer vivir e ignorar el sentimiento de los demás.
Diría que una de las escenas más desgarradoras de esta película es cuando su madre biológica le da de comer a Ellen como si fuera un bebe, algo que una vecina le había recomendado hacer, en vista de que ella siendo madre nunca tuvo un vínculo con Ellen y tal vez con eso lo podia recuperar o minorar el daño.
En el transcurso de la película vemos que las palabras claves del doctor eran ciertas, hay ciertos pacientes como Ellen que necesitan llegar hasta el fondo de su situación, con la esperanza de que al ver la realidad de su sufrimiento y posible muerte, quiera vivir nuevamente.
Esta es una realidad de muchas personas, y creo que esta película es un hecho real que muchas personas ignoran. Es muy fácil decir que el culpable solamente es el anorexico o bulimico, cuando en realidad son diferentes situaciones y circunstancias en sus vidas que les deja huellas y marcas que los ciega por completo de la realidad y empiezan a querer jugar contra su vida.
Al final Ellen, lo intento, y termina siendo una "Eli" (su nueva identidad) que sobrevive a esta terrible enfermedad.
In this film we will see very strong scenes, how this situation can affect other people, even shows the suffering that leads his stepsister to not be able to help his sister with her illness, making it seem that not only is the fault of the parental problems but also of Ellen to not wanting to live and ignore the feelings of others.
I would say that one of the most heartbreaking scenes in this film is when her biological mother feeds Ellen as if she were a baby, something that a neighbor had recommended her to do, since she being a mother never had a bond with Ellen and perhaps with that she could recover or lessen the damage.
In the course of the film we see that the doctor's key words were true, there are certain patients like Ellen who need to get to the bottom of their situation, with the hope that when they see the reality of their suffering and possible death, they will want to live again.
This is a reality for many people, and I think this film is a real fact that many people ignore. It is very easy to say that the only one to blame is the anorexic or bulimic, when in reality it is different situations and circumstances in their lives that leave traces and marks that blind them completely from reality and they begin to want to play against their life.
In the end Ellen tried, and ended up being an "Eli" (her new identity) who survived this terrible illness.