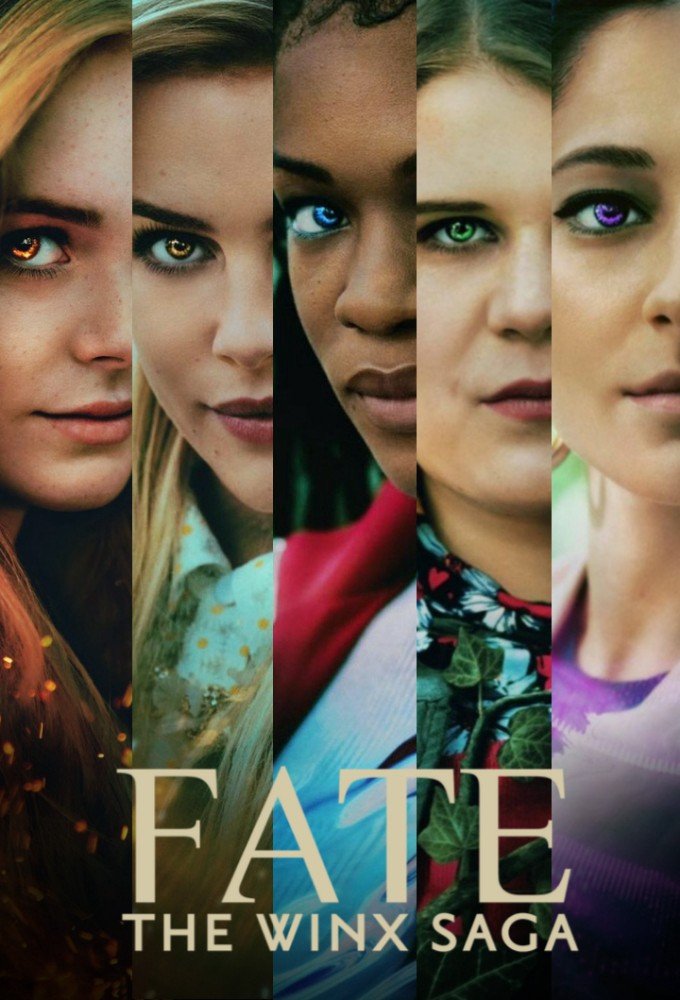 Lo primero que debo decir es que esta serie es tan buena, que me tome 6 horas de mi día rutinario para verla completa. Es decir, no pude en ningún momento despegar mis ojos de la pantalla de mi televisor, es realmente adictivo cada capitulo que cuenta con finales que te dejan deseando más y mucho más.
Esta serie estaba prevista para ser estrenada en el 2020, pero no debemos olvidar que fue un año muy duro con todo el tema del coronavirus, y pues muchas series que ansiábamos ver quedaron para este año o incluso para posteriores años con la finalidad de salvaguardar la vida de los actores y de todo el equipo de trabajo. Aun así el equipo de Winx tomaron en cuenta nuestro deseo ferviente de poder disfrutar de la primera temporada y pues, el gran día llego.
Fate la saga Winx se estreno este 22 de Enero en Netflix, y cabe destacar que este en el top 10 de películas y series más vistas en la semana, y hay muchas razones por la cual esta serie se ha hecho viral.
Empecemos diciendo que esta serie esta relacionada o basada en la serie animada "Winx Club" la cual seguramente muchos de nosotros lo vimos en Nickelodeon, y algunos otros como yo somos fanáticos. Pues como fan, estoy encantado con el hecho de que quisieran hacer una serie un poco más madura de esta serie animada, y debo decir que ¡¡lo han logrado con éxito!!.
Es realmente fantástico esta serie, en ella vemos aspectos muy llamativos que nos hacen recordar a la serie animada, ahora bien, debo destacar que le han agregado un lado oscuro a la historia de Alfea, hay muchos misterios que descubrir, pero sobre todo hay mucha magia, algo que esperábamos con ansias. Pues ese grupo de chicas que se robaban la atención en la serie animada, también lo hacen en esta nueva serie.
Me encanta el hecho de que hayan sido incluyentes, pues vemos que las actrices que dan vida a las hadas no tienen un cuerpo exactamente o tono de piel exacto a las hadas que reencarnan en la serie animada, incluso vemos que "Flora" la chica con poderes para controlar las plantas, es una chica muy enérgica con una talla un poco subido de peso, aun sin embargo, su papel en esta serie es fundamental y muy divertida.
The first thing I must say is that this series is so good, that I took 6 hours out of my routine day to watch it all. That is to say, I could not at any time take my eyes off my TV screen, it is addictive each chapter that has endings that leave you wanting more and much more.
This series was scheduled to be released in 2020, but we must not forget that it was a very hard year with the whole issue of the coronavirus, and many series that we longed to see were left for this year or even for later years in order to safeguard the lives of the actors and the entire team. Even so, the Winx team took into account our fervent desire to enjoy the first season, and well, the big day came.
Fate the Winx saga premiered this January 22nd on Netflix, and it is worth noting that it is in the top 10 most-watched movies and series of the week, and there are many reasons why this series has gone viral.
Let's start by saying that this series is related or based on the animated series "Winx Club" which surely many of us saw on Nickelodeon, and some others like me are fans. Well as a fan, I am delighted with the fact that they wanted to make a more mature series of this animated series, and I must say that they have succeeded with success!!!.
It is really fantastic this series, in it, we see very striking aspects that remind us of the animated series, now well, I must emphasize that they have added a dark side to the story of Alfea, there are many mysteries to discover, but above all, there is a lot of magic, something we were looking forward to. Well, that group of girls that stole the attention in the animated series, also do it in this new series.
I love the fact that they have been inclusive because we see that the actresses who give life to the fairies do not have a body or skin tone exactly like the fairies that reincarnate in the animated series, we even see that "Flora" the girl with powers to control the plants, is a very energetic girl with a size a bit overweight, even so, her role in this series is fundamental and very funny.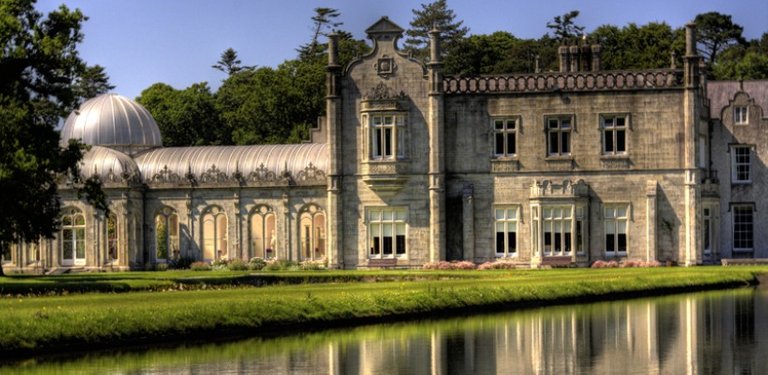 La locación que eligieron para esta serie, fue muy conservadora en relaciona a la serie animada, pero la verdad es que me gusto mucho que no se centraran tanto en lo majestuoso de Alfea, sino más bien en su historia como tal, la historia real de Bloom, una chica de 16 años cuyos padres todos sabemos que son adoptivos, y por ello es que ella busca la verdad tras su nacimiento y quienes realmente son sus padres. Básicamente en este punto hablamos que el tema principal es similar a la serie animada, es decir, que le han hecho justicia a la adaptación, algo que debemos aplaudirles.
Los actores escogidos, creo que fue lo mejor, y una de las cosas a destacar es la actuación fría y calculadora de Beatrix, la malvada hada que tiene el poder de electricidad y que busca hacer de Alfea un caos total. Ahora bien, no todo se basa en la hada mala y la hada buena que la manipulan a través de tantos secretos, también vemos como se van descubriendo las historias de cada una de las amigas de Bloom, empezando por Stella, que al inicio se deja ver como una hada con ciertos gustos y prejuicios, enamorada aun de su ex, quien le hecha un ojo a Bloom el día de su llegada a Alfea. Aquí se crea un triangulo amoroso, donde Sky siente cosas aun por Stella, pero a su vez esa chispa de fuego de Bloom llega hasta su corazón, algo que vemos se va complicando, y que deja al descubierto una trágica historia sobre la mejor amiga de Stella y un incidente que al principio, no estuvo muy claro como sucedió, pero ya luego se narra los verdaderos hechos y razones por lo cual sucedieron.
Por otra parte tenemos que los problemas de Bloom empiezan a afectar a sus amigas, especialmente a Aisha el hada de los líquidos quien descubre que Bloom es una "suplente", un tipo de mago con linaje muy poderoso e importante. Con ello es que empiezan a generarse diversos problemas, Bloom no controla su poder del todo y se siente frustrada y atemorizada de hacerle daño a alguien como lo hizo con sus padres adoptivos, y por otro lado una hada de la mente que intenta ignorar todos los problemas que suceden ya que siente y sabe todo lo que piensan las demás.
The location they chose for this series was very conservative in relation to the animated series, but the truth is that I really liked that they did not focus so much on the majesty of Alfea, but rather on its history as such, the real story of Bloom, a 16-year-old girl whose parents we all know are adoptive, and that is why she seeks the truth behind her birth and who her parents really are. Basically, at this point we talk that the main theme is similar to the animated series, that is, they have done justice to the adaptation, something we must applaud them for.
The actors chosen, I think it was the best, and one of the things to highlight is the cold and calculating performance of Beatrix, the evil fairy who has the power of electricity and seeks to make Alfea total chaos. Now, not everything is based on the bad fairy and the good fairy who manipulate her through so many secrets, we also see how the stories of each of Bloom's friends are discovered, starting with Stella, who at the beginning is seen as a fairy with certain tastes and prejudices, still in love with her ex, who keeps an eye on Bloom the day of her arrival at Alfea. Here a love triangle is created, where Sky still has feelings for Stella, but at the same time that spark of fire from Bloom reaches her heart, something that we see is getting complicated, and that exposes a tragic story about Stella's best friend and an incident that at first, it was not very clear how it happened, but then the true facts and reasons why it happened are narrated.
On the other hand, Bloom's problems begin to affect her friends, especially Aisha the liquid fairy who discovers that Bloom is a "stand-in", a type of magician with a very powerful and important lineage. With this is that they begin to generate various problems, Bloom does not control her power at all and feels frustrated and afraid of hurting someone as she did with her adoptive parents, and on the other hand, a fairy of the mind that tries to ignore all the problems that happen because she feels and knows everything that others think.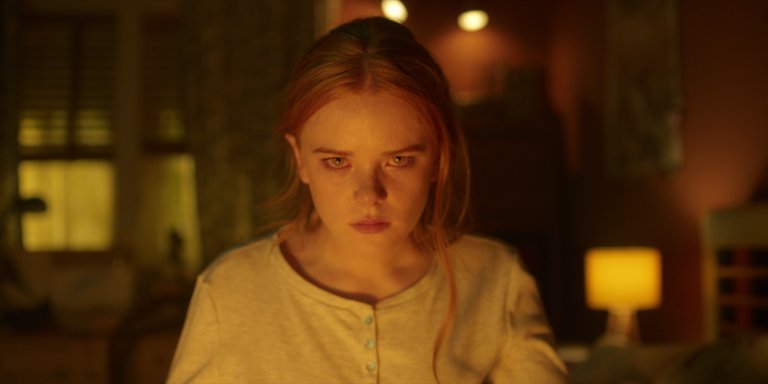 Ahora bien volviendo a la historia, vemos que es muy similar a la serie animada, Bloom en busca de la verdad sobre su vida, pero además de eso hay un elemento agregado que es los "quemados", el cual al principio no se deja claro que son o de donde provienen, sin embargo se sabe en los primeros capítulos que son una gran amenaza, pues son infectados que pueden infectar a otros con un simple rasguño. Es por ello que Alfea esta rodeada de una capa mágica que los protege de los "quemados", mientras descubren por qué se están dando estos eventos que no pasaban antes.
Una de las cosas que me llamo la atención es que incluyeron a un personaje que es "bisexual o gay" aun no se sabe del todo pues de cierto modo vemos que tiene ciertas inclinaciones a ser bisexual pero sus diálogos muestran a veces lo contrario, que es gay y solo ama de forma distinta a las mujeres. Eso seguramente lo descubriremos próximamente en las siguientes temporadas.
En esta primera temporada se centraron más en descubrir también sobre la vida de Rosalind, la anterior directora de Alfea, quien tiene una cierta conexión con la vida de Bloom y a quien además la directora actual la da por muerta, pero como les dije, todo se basa en un misterio, hay muchas mentiras, cosas ocultas y muchas verdades que nos dejaran con la boca abierta.
En cuanto a los efectos de magia y combates, pues debo decir que me ha gustado que lo hayan hecho lo más real posible y no tan exagerado, considerando que la mayoría de las hadas no saben controlar muy bien sus poderes.
Ahora bien, hablemos del final, para mi fue algo alucinante, quede en shock, pero una de las cosas que debo decirles es que Netflix con ese final aseguró que hay una segunda temporada, es decir, de una vez nos ha dado un poco de la sinopsis de lo que se viene en la segunda temporada que será aun más ardiente que la anterior. Además tomemos en cuenta que originalmente son siete hadas, y en esta primera temporada vemos solo cinco de ellas, lo cual esta bien porque en la serie animada las demás se van adicionando en las posteriores temporadas, así que hay mucha posibilidad de que tengamos mas de dos temporadas.
Now returning to the story, we see that it is very similar to the animated series, Bloom in search of the truth about his life, but besides that, there is an added element that is the "burned", which at first is not clear what they are or where they come from, however it is known in the early chapters that are a great threat, as they are infected that can infect others with a simple scratch. That is why Alfea is surrounded by a magical cloak that protects them from the "burned", while they discover why these events are happening that did not happen before.
One of the things that caught my attention is that they included a character who is "bisexual or gay" we still don't fully know because in a way we see that he has certain inclinations to be bisexual but his dialogues sometimes show the opposite, that he is gay and only loves women in a different way. We will surely find that out soon in the following seasons.
In this first season, they focused more on discovering also about the life of Rosalind, the previous director of Alfea, who has a certain connection with Bloom's life and who also the current director gives her for dead, but as I told you, everything is based on a mystery, there are many lies, hidden things and many truths that will leave us with our mouths open.
As for the magic and combat effects, I must say that I liked that they made it as real as possible and not so exaggerated, considering that most of the fairies do not know how to control their powers very well.
Now, let's talk about the ending, me it was mind-blowing, I was in shock, but one of the things I must tell you is that Netflix with that ending assured that there is a second season, that is, at once has given us a bit synopsis of what is coming in the second season that will be even fierier than the previous one. Also take into account that originally there are seven fairies, and in this first season we see only five of them, which is fine because in the animated series the others are added in subsequent seasons, so there is a good chance that we will have more than two seasons.