Once Upon a Time in Venezuela - Documentary Review [ESP/ENG]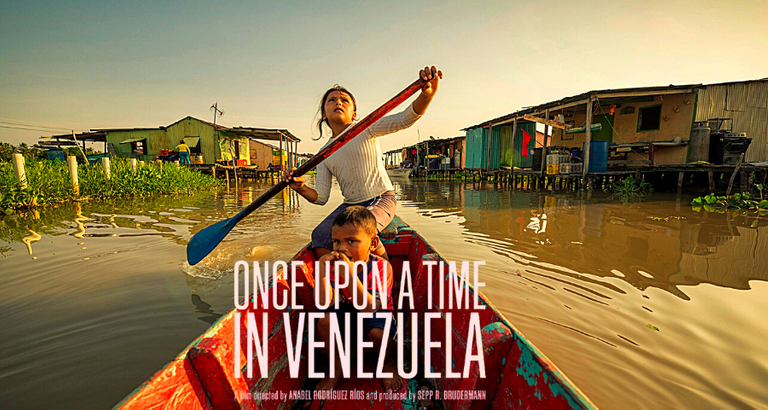 ESPAÑOL
El documental que refleja la vida de todo un país en un noble pueblo... "Érase una vez en Venezuela"


Desde hace un tiempo quería hablar sobre este documental el cual a primer momento no quería ver; cuando veo un film aprovecho de escapar de la realidad y disfrutar de una historia sin importar mucho el género que sea, yo lo tomo como un escape de la realidad y aunque he visto films que puedo sentirme identificado, nunca espero que sean tan reales a situaciones que he vivido o que he visto, creo que esto era lo que primeramente me alejaba de ver este documental ya que su historia se relata lo que vive muchos venezolanos día a día.
ENGLISH
The documentary that reflects the life of a whole country in a noble town... "Once Upon a Time in Venezuela"


For some time I wanted to talk about this documentary which at first I did not want to see; when I see a film I take the opportunity to escape from reality and enjoy a story no matter what genre it is, I take it as an escape from reality and although I have seen films that I can feel identified, I never expect them to be so real to situations I have lived or I have seen, I think this was what first kept me away from watching this documentary as its story is told what many Venezuelans live day by day.

Once upon a time in Venezuela | Official Trailer

En "Érase una vez en Venezuela" veremos la historia de las personas que viven en el humilde y pequeño pueblo "Congo Mirador", los hogares llamados "Palafitos" están completamente rodeados de agua, es un pueblo pesquero, el cual entre su humildad, su noble trabajo, sus costumbres, deben luchar con el sistema que rige a un país desde hace ya más de 20 años, a pesar de que están tan alejados de la gran ciudad eso no evita que toda la máquina política llegué a sus habitantes creando conflictos entre ellos y siendo parte de la corrupción qué afecta a todo el país.
In "Once Upon a Time in Venezuela" we will see the story of the people who live in the humble and small town "Congo Mirador", the homes called "Palafitos" are completely surrounded by water, it is a fishing village, which between their humility, their noble work, their customs, they must fight with the system that governs a country for more than 20 years, although they are so far away from the big city that does not prevent the whole political machine reaches its inhabitants creating conflicts among them and being part of the corruption that affects the whole country.

Fuente / Source

La dirección vino por parte de Anabel Rodríguez quien hizo un gran trabajo en grabar las vidas de todas estas personas en este pueblo alejado del mundo, pero afectado por la situación cotidiana de todo venezolano; he visto diferentes entrevistas que se ha hecho a esta directora y me sorprende la dedicación que tuvo para realizar diferentes tomas, seguir a cada una de estas personas, comprender sus puntos de vista de una misma situación, me gustó como pudo reflejar todo eso desde el lente de su cámara, que ella fuera una espectadora que tuvo la confianza para que cada uno de los habitantes de Congo Mirador pudiera dejarla entrar y ser ellos quien relaten esta gran historia; otra cosa que me gusto es como puede mostrar lo natural de la vida en ese pueblo, lo hermoso de vivir en un lugar así, pero también mostrar todos los problemas que hacen que ya no se pueda vivir en ese lugar, creo que lo rural y lo simple puede ser algo que resalte mucho porque rompe con lo cotidiano, pero como dije, la naturalidad de sus habitantes la hace mejor, Anabel como directora la hace mejor.


La historia es parte de la misma Anabel Rodríguez junto a Marianela Maldonado y Ricardo Acosta; es claro que, si este documental se enfocara en un solo personaje seguramente tiene lo necesario para crear impacto, puede ser la historia de una joven maestra luchando para que los niños de Congo Mirador puedan tener una mejor educación, otra es la de una niña que debe luchar entre las responsabilidades en vez de divertirse como la niña que es, el de un hombre que cree en un sistema corrupto, en una mujer que cree que el poder es eterno o en el de un anciano que solo espera fielmente a volver a ver a su amor, cualquiera de esta historias pudiera protagonizar por si este documental, pero es mejor ver la unión de todas y es aquí donde vemos un excelente trabajo de todos los involucrados, es algo que ayuda mucho a esta historia que se quiso contar, eso es lo mejor unir todas estas historias y contar una mucho mejor.
The direction came from Anabel Rodríguez who did a great job in filming the lives of all these people in this town far from the world, but affected by the daily situation of all Venezuelans; I have seen different interviews that have been made to this director and I am surprised by the dedication she had to make different shots, follow each of these people, understand their points of view of the same situation, I liked how she could reflect all that from the lens of her camera, that she was a spectator who had the confidence that each of the inhabitants of Congo Mirador could let her in and be the one to tell this great story; Another thing I liked is how she can show the naturalness of life in that town, the beauty of living in a place like that, but also show all the problems that make it impossible to live in that place, I think the rural and simple can be something that stands out a lot because it breaks with the everyday, but as I said, the naturalness of its inhabitants makes it better, Anabel as a director makes it better.


The story is part of the same Anabel Rodríguez with Marianela Maldonado and Ricardo Acosta; it is clear that, if this documentary were to focus on a single character it surely has what it takes to create impact, it could be the story of a young teacher fighting so that the children of Congo Mirador can have a better education, another is that of a girl who must struggle between responsibilities instead of having fun as the child she is, that of a man who believes in a corrupt system, in a woman who believes that power is eternal or an old man who only waits faithfully to see his love again, any of these stories could star by itself in this documentary, but it is better to see the union of all of them and it is here where we see an excellent work of all those involved, it is something that helps a lot to tell this story that we wanted to tell, that is the best thing to unite all these stories and tell a much better one.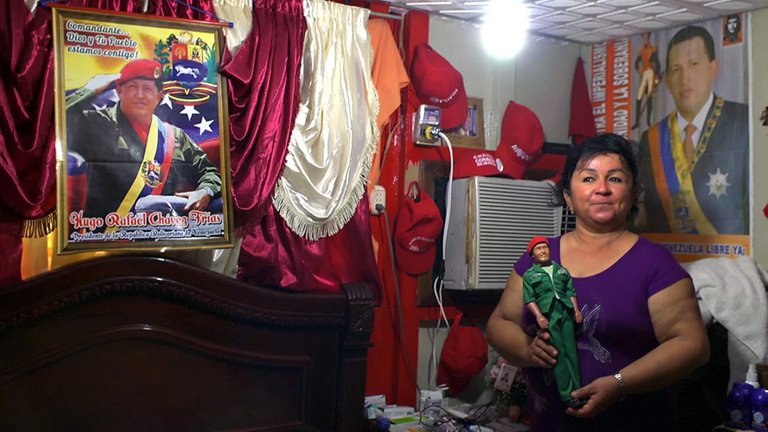 Fuente / Source

Cada uno de los habitantes de Congo Mirador, los sentí como si los conociera desde hace tiempo, creo que en mi vida he visto a muchos de ellos, para bien o para mal, he visto, vivido situaciones tal como los que vivieron estas personas y eso hace mejor y hasta triste esta historia, esta era una de las cosas que quería evitar al verla porque me preguntaba ¿Para qué ver algo que puedo ver todos los días? Pero para mi sorpresa creo que era necesario ver esta película y ver la vida de estas personas, ver como luchan, añoran y desean tener algo mejor, con esto no me refiero a algunas de los protagonistas de este documental sino a todos, cada uno de ellos quieren vivir mejor y en eso me identifico con todos ellos, claro no tanto como "Tamara" que es un reflejo de todo lo que aborrezco de la situación que vive mi país, pero a la vez ella también es una víctima de este horrible sistema que vive Venezuela, creo que esto es los impresionante de esta película, tener a un villano (fuerte villano) y a la vez mostrar que en realidad no es nada diferente a lo que son todos los demás; lo de Tamara es una historia que destaca, pero la de "Natalie" es una que me sentí identificado, su lucha correcta desde la calma, su decepción y lo que tiene que hacer para tener algo mejor y justamente esto es lo que seguro la ha identificado con muchos que han visto este documental, cinco millones de venezolanos tienen una historia como la de ella.
Each of the inhabitants of Congo Mirador, I felt as if I knew them for a long time, I think that in my life I have seen many of them, for better or for worse, I have seen, lived situations such as those lived by these people and that makes this story better and even sad, this was one of the things I wanted to avoid watching it because I wondered why watch something that I can see every day? But to my surprise I think it was necessary to see this film and see the lives of these people, see how they struggle, yearn and wish to have something better, with this I do not mean some of the protagonists of this documentary but all of them, each of them want to live better and in that I identify with all of them, Of course not as much as "Tamara" who is a reflection of everything I hate about the situation in my country, but at the same time she is also a victim of this horrible system that Venezuela lives, I think this is the impressive of this film, to have a villain (strong villain) and at the same time show that in reality is nothing different from what all the others are; Tamara's story is a story that stands out, but "Natalie's" is one that I felt identified with, her correct struggle from the calm, her disappointment and what she has to do to have something better and this is precisely what surely has identified her with many who have seen this documentary, five million Venezuelans have a story like hers.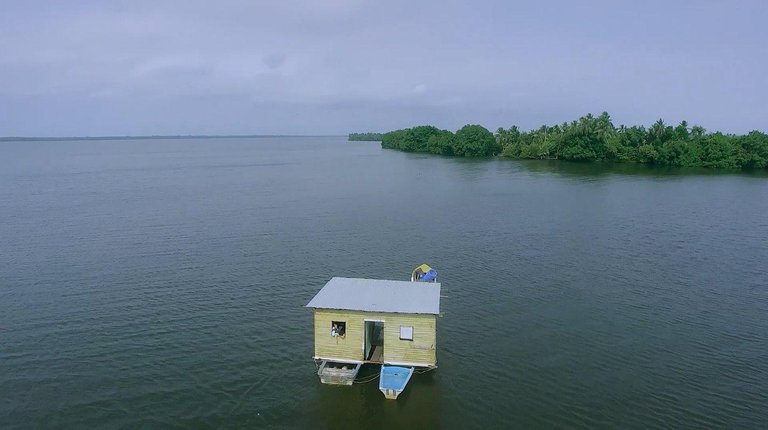 Fuente / Source

Érase una vez en Venezuela es un gran documental, un película que hace un gran resumen de lo que ha vivido mi país durante tanto tiempo, con esto no quiero decir que es un propaganda política sino que es un relato verdadero que vive todo venezolano, lo mejor es que usa un pequeño pueblo, difícil de conseguir en el mapa y que a pesar de todo eso, ellos también vivieron la esperanza, la decepción, la persecución y huida del lugar donde nacieron y crecieron, es por eso que definir a este documental como algo político es completamente un error, es una historia de verdad, de una triste verdad que debe ser contada, que todo venezolano deba ver, porque este país está lleno de personas que creen que se pueden hacer muchas cosas, de otros que deciden que lo mejor es irse para poder vivir mejor, que los que creen que se enriquecen con un sistema corrupto piensa que es para siempre; es una lástima que este documental no haya tenido el apoyo necesario para estar en los nominados finales de los Premios a la Academia que se entregaron en este año, pero eso no ha impedido que todavía siga compitiendo en festivales y que se siga proyectando por todo el mundo, si no han tenido la oportunidad de verla, los invito a que lo hagan, vean una gran historia sobre un pueblo noble que esperan algún día volver.
Once Upon a Time in Venezuela is a great documentary, a film that makes a great summary of what my country has lived for so long, with this I do not mean that it is a political propaganda but it is a true story that every Venezuelan lives, the best thing is that it uses a small town, difficult to get on the map and that despite all that, they also lived the hope, the disappointment, the persecution and flight from the place where they were born and grew up, that is why defining this documentary as something political is completely wrong, it is a story of truth, of a sad truth that must be told, that every Venezuelan must see, because this country is full of people who believe that many things can be done, of others who decide that the best thing is to leave in order to live better, that those who believe that they get rich with a corrupt system think that it is forever; it is a pity that this documentary has not had the necessary support to be in the final nominees of the Academy Awards that were delivered this year, but that has not prevented it still continues to compete in festivals and continues to be screened around the world, if you have not had the opportunity to see it, I invite you to do so, see a great story about a noble people who hope someday to return.

Cover image edited in canva; the image was taken from the following source .


---
---