Hey hivers, sorry that I didn't mention that I love movies in my Intro, I couldn't just tell all about me in a post though. But here is the thing... I really love seeing movies in my spare time.
My genre of movie are: Adventure, comedy, horror and crime films.
So there's this interesting crime movie I've seen today and I'd love to share it with you all.
The Title is: KNIVES OUT.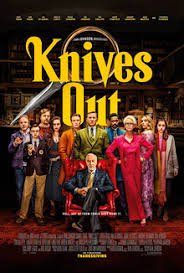 It's an American mystery film written and directed by Rian Johnson and produced by Johnson and Ram Bergman. Knives out is a movie centred on the investigation of the dead of a wealthy mystery Novelist Harlan Thrombey by a master Dectective Benoit Blanc,the movie is filled with suspense.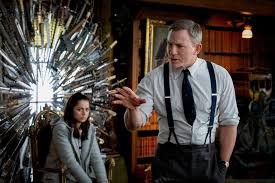 Harlan Thrombey is a wealthy successful mystery writer and he's dead. His housekeeper Fran finds him with a slit throat and the knife still in his hand. It looks like suicide, but there are some questions. After all, who really slits their own throat? A couple of cops went to the Thrombey's estate do a small investigation, just to make sure they're not missing anything, and they held conversations with each of the Thrombey family members. Daughter Linda is a successful businesswoman with a shit husband named Richard and an awful son named Ransom. Son Walt runs the publishing side, but he's been fighting a lot with dear old dad. Daughter-in-law Joni is deep into self-help but has been helping herself by ripping off the old man. Finally, there's Marta Cabrera, the real heroine of "Knives Out" and Harlan's most trusted confidante.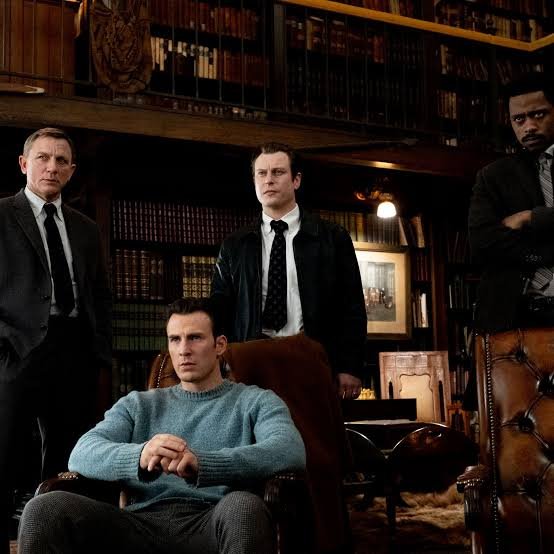 The ****case may have just been closed if not for the arrival of the famous detective Benoit Blanc, who still thinks there's something fishy in the dead of Harlan. Blanc was delivered a news story about the suicide (as it was thought).
And yeah! It wasn't really a suicide, it was a murder but how the hell was Detective Blanc able to figure this out?.. Find out while seeing the movie yourself 😋
However, Knives Out is one of the most entertaining movies have seen this year.
I recommend you see it too.