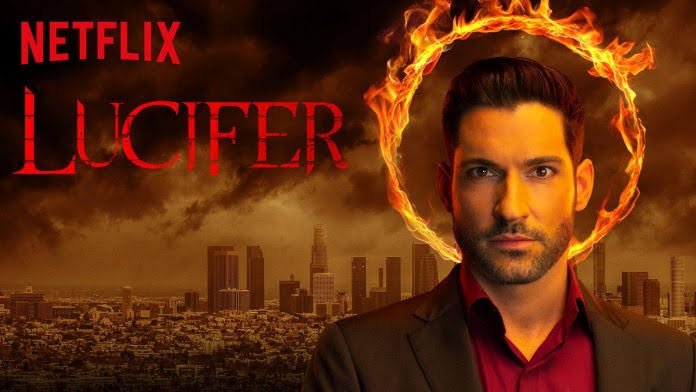 ---
---
The Plot; From My Perspective
---
Lucifer is probably one of the best television series I've ever seen and this is because it found a way to tell a dark story in a quite humourous, creative and dramatic manner, it's quite surprising that it majorly revolves around romance, a super villain that is seeking for redemption and forgiveness and of course correcting a different impression and an opinion held by a large number of people. The TV show is a fantasy fiction horror-comedy. That the plot revolves around Lucifer, the eponymous character who was tired of his duties in hell and decided to come to Los Angeles to open up a bar, the reason is that he secretly sought redemption, he felt there was more to him than being the devil.
He was obviously angry with God for making him a punisher of people and he felt he was tired of punishing people for their sin and decided to come to the earth, understand human, live amongst them and find a different path. Lucifer was an ardent lover of music and he was talented In playing the keyboard and singing as was also the same in the biblical portray of him. he found and fell in love with Chloe Decker who was a detective in the Los Angeles police department who of course is actually his one true love. There was a prophecy that when Lucifer finds his one true love evil will be unleased on earth.
---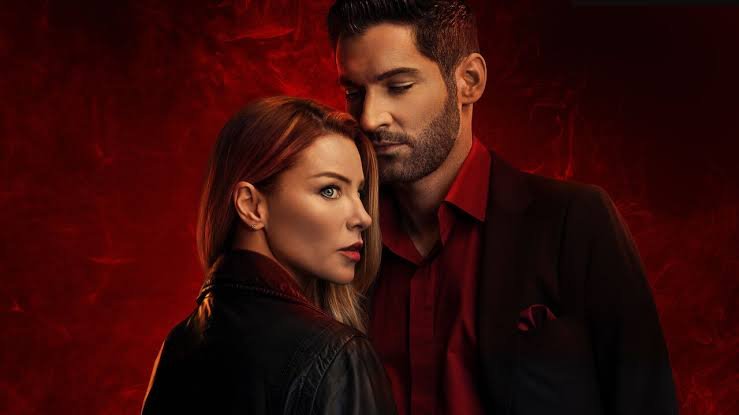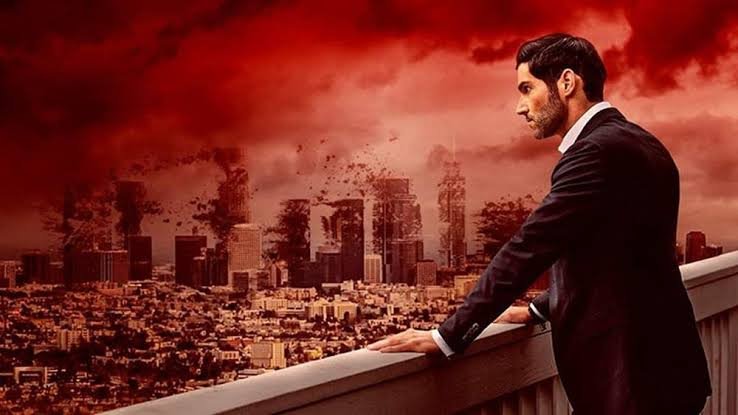 ---
There was the presence of angel brother Ahmanadiel who felt his heavenly task was to help Lucifer finds his path, after Lucifer joined the Los Angeles police department as a consultant he found himself constantly influenced Chloe, he struggled with his voracious sex life while constantly using his devil construct abilities to hipnotize people while solving crimes for the LAPD.
Other characters are Demon taskmistress Mazikeen who was loyal to Lucifer to the end. In the LAPD he came in contact with Chloe's ex-husband Dan, the detective's ex daughter Trixie and Ella Lopez and his psychologist Linda Martin who especially helped him formed an identity and with these people he formed a strong relationship and bond with.
Lucifer was the representation of evil but in the show be clearly embodied goodness, kindness and believes in punishing people for the crimes they've commited
The real reason why this storyline felt dynamic is because it totally told the story different from the biblical version. The Lucifer character was amazing, played by Tom Ellis whom I once saw in the TV series Merlin, he was more of a warrior and seeing him unleash a very different version of him showed that the Lucifer character can only be played by Tom Ellis.
---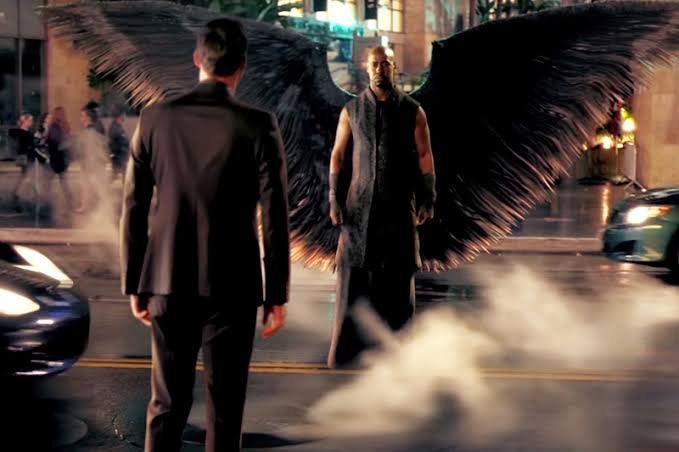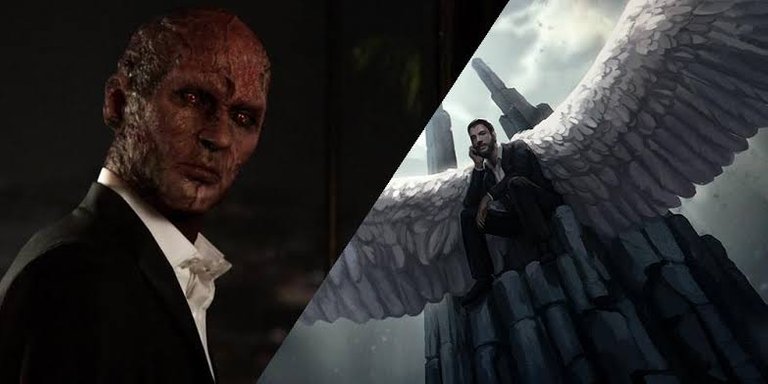 ---
In subsequent Seasons Of The Show
---
The other seasons shows Lucifer developing his character. He was massively vulnerable and his human side was evident when he was close to decker this was because Chloe Decker was his one true love, he struggled to show people he was real and obviously not fictuous like many thinks, in season three and four there were concentration on the supernatural more, this included his mother who was caught in a romance with detective Daniel Espinoza , Cain coming to earth appearance of God, his return to hell, the inclusion of angel Gabriel who was also played by Tom Ellis.
---
Synopsis
---
I'm a fan of fantasy fiction and for horror to also contain action with a spark of comedy, it's amazing. Basically hearing the "word" Lucifer, you'll think of a "dark-fantasy" horror with no other spark to it, but this isn't Lucifer. The chemistry between lead actor Tom Ellis and Lauren German was divine, it was what basically sold the TV show for me, I'm a fan of incredible contemporary comedy but nowadays it's difficult to tell a contradictory story like the "devil story" and has it to be humorous.
I was sceptical watching it because I am a Christian and having a story that glorifies the devil wasn't something I'd watch, but after the first episode of season one I was taken away by how Tom Ellis became Lucifer, he played the role like he was born to play it and even at one time it was rumoured that Ian Somrhalder who played Damon Salvatore in The vampire diaries might replace Tom Ellis as Lucifer but then there was an outcry against it. Tom Ellis single handedly sold Lucifer. How the writers managed to bring out the edge of humors from almost all the character was amazing, this was how they sold the story without public outcry or controversy.
---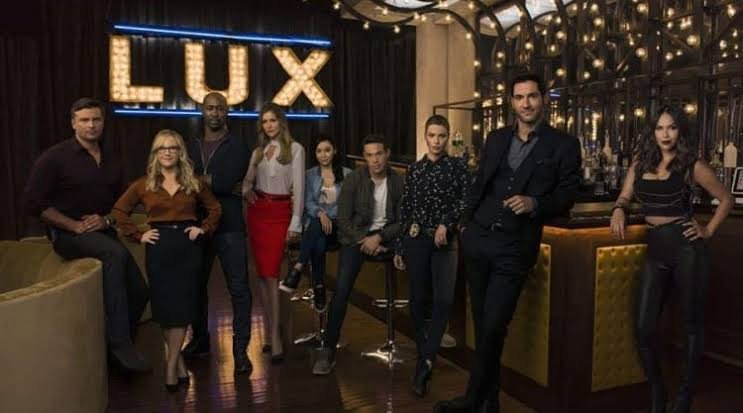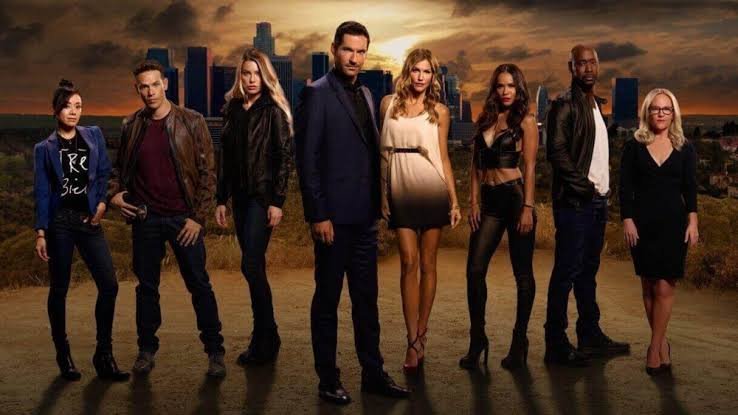 ---
Final Review
---
If there was a rating to this, I'd obviously score it a "10/10", I mean Lucifer played by Tom Ellis has got to be my favourite villian. This is because you can't just hate it, I'll have gone for Klaus Mikaelson in The Original as my favourite villian, or even Negan in The Walking Dead. Basically I like it when an actor become one with a Character. It's always difficult to be a villian but still becomes people's favourite, I mean from the way the Story was told no one would imagine having a likeness for a Lucifer personified character but Tom Ellis brought his A-game, Lauren German was astonishing she was meant for Ellis and with all that Chemistry you'll thinking they'll fall in love in real life.
Tom Welling was another great actor for me, he played Cain for not more than a season, remember him? He was Superman in smallville. I love the fact that other actors came to the party. Scarlet Estevez debuting as an 8-year old was challenging she killed her character as Trixie, growing from a dramatic kid to a more matured role in the later seasons. Inbar Lavi who acted Eve was stunning, I mean if you imagined what Eve would look like in modern day life, it was Inbar Lavi, from her hair to her beautiful she was. Basically all the character fit into the role, except I felt the role of God could have been played by Morgan Freeman. D.b Woodside playing disturbed angel who lost his power and purpose was another hit. I once saw DB Woodside in 24 the action packed TV show of 2005 whose lead actor was Keifer Suntherland and seeing him playing a psychological misfit was the not just appealing, it was humorous and a big hit. Lucifer is your all round entertainment TV show, from action, to comedy to horror and pure fantasy it was obviously the best TV show I'd ever watched.
---
---
---
Interested in some more of my works?
---
---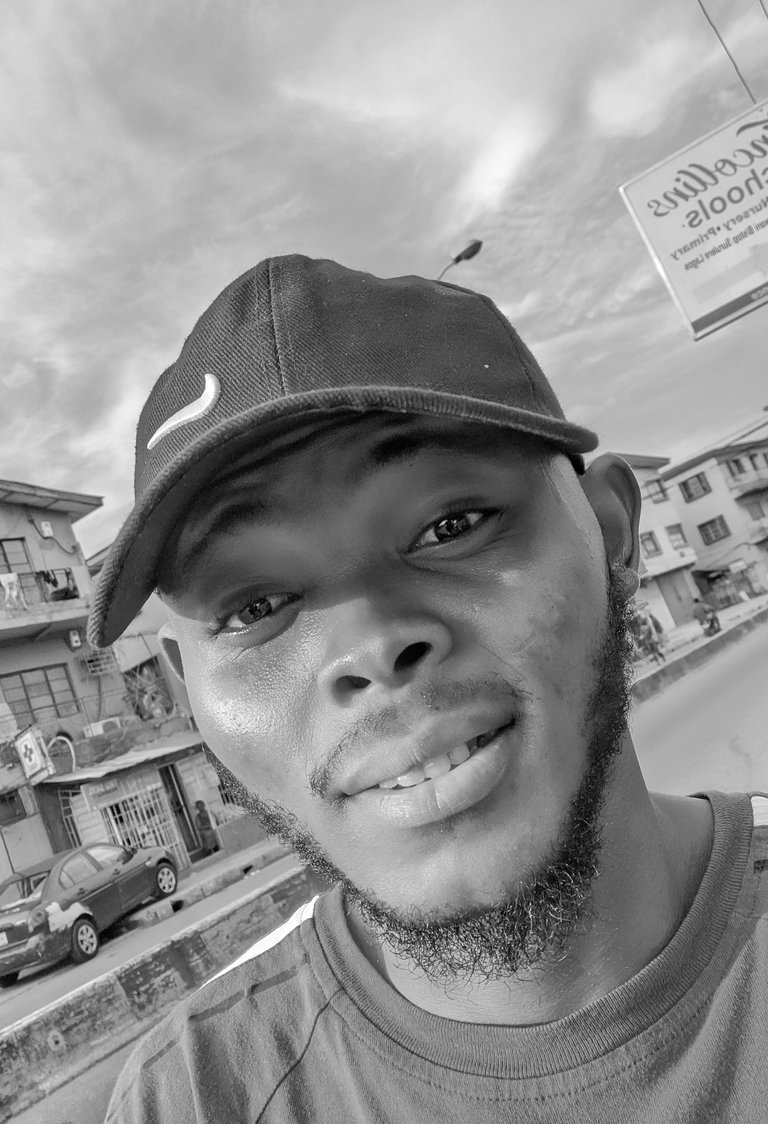 ---
My name is @Josediccus, a young Nigerian student who is a Vlogger, A Psychologist, Poet And Sports Writer/Analyst. I'm using my contents as a process to create shared meaning as well as create expressions through which people on/off hive can relate. I believe content is a process to be enjoyed and relished and I'm up for any collaborations in my field stated above. Cheers
---
@Josediccus, your brother-in-pen & heart
---
I'm hoping to reach more people who are broken at heart and spirit, so share on any platform or reblog
---