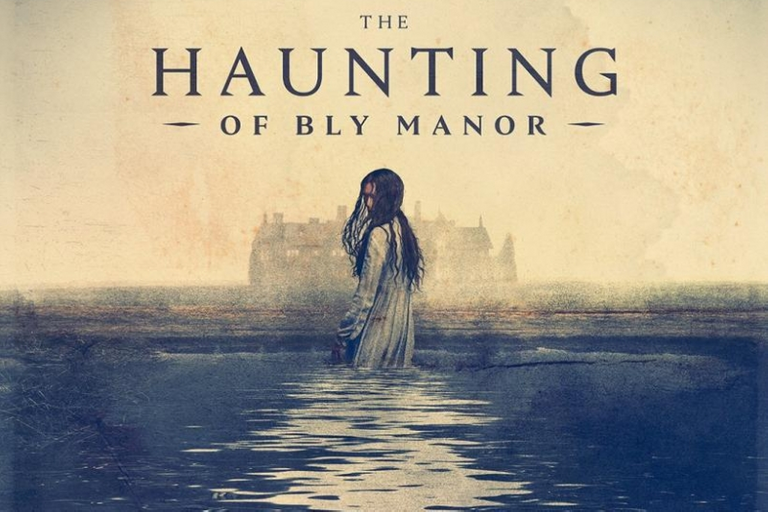 I confess that I am not a fan of horror stories, but the recent premiere of the series The Haunting of Bly Manor caused such a stir that I dared to watch it, although with some fear, and the result was that I could not get off the couch until I had completed the 9 chapters that make up the series.
Confieso que no soy una fanática de las historias de terror, pero el reciente estreno de la serie La Maldición de Bly Manor ha causado tal revuelo que me atreví a verla, aunque con cierto temor, y el resultado fue que no pude levantarme del sillón hasta que terminé los 9 capítulos que completan esta serie.
For the followers of this genre of Gothic terror, this series is a sequel to the already successful The Haunting of Hill House, since it is by the same creator; however, it is an independent story that preserves the mystery of a haunted house inhabited by ghosts and murky memories.
Para los seguidores de este género de terror gótico, esta serie es una secuela de la ya exitosa La Maldición de Hill House, pues es del mismo creador; sin embargo, es una historia independiente que conserva el misterio de una casa encantada habitada por fantasmas y turbios recuerdos.
Mike Flanagan, the creator of this series loaded more with suspense and mystery than with terror, has been inspired by an iconic novel of this genre, The Turn of the Screw, written by the American Henry James and published in 1898.
Mike Flanagan, el creador de esta serie que está más cargada de suspenso y misterio que de terror, se ha inspirado en una novela icónica de este género, Otra vuelta de tuerca, escrita por el americano Henry James y publicada en 1898.

The series tells the story of a young American girl who, fleeing a tragedy in her past, travels to England to attend an interview with a man who is looking for an au pair to take care of his two orphaned nephews.
La serie cuenta la historia de una joven americana que, huyendo de una tragedia en su pasado, viaja a Inglaterra para asistir a una entrevista con un hombre que busca una au pair para cuidar a sus dos sobrinos huérfanos.
Upon arrival at the mansion, the young foreigner meets the two tender children, the enigmatic housekeeper, the chef and an attractive girl in charge of beautifying the gardens. As the days go by, she begins to see strange attitudes in all of them, which combined with the demons she brings from her past, create an atmosphere of much mystery.
Al llegar a la mansión, la joven extranjera se encuentra con los dos tiernos niños, la enigmática ama de llaves, el chef y una atractiva chica encargada de embellecer los jardines. A medida que pasan los días, comienza a ver actitudes extrañas en todos ellos, que combinadas con los demonios que ella trae de su pasado, crean una atmósfera de mucho misterio.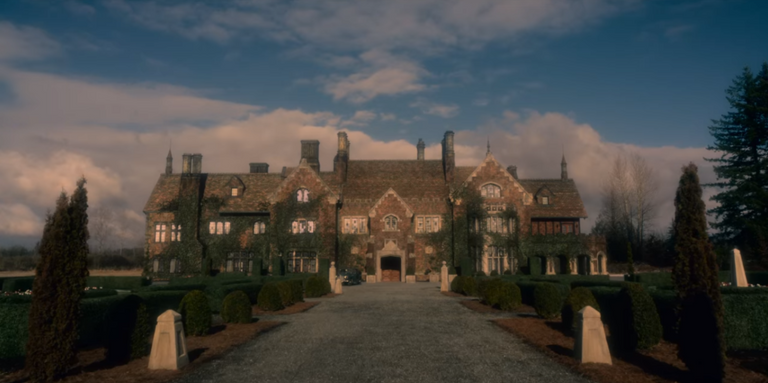 The ambience in which the series takes place is enigmatic, mysterious and somber; a Gothic mansion surrounded by large gardens, edged by a dark lake, old gravestones, rooms covered with sheets that should not be visited, muddy footprints that appear on the floor every dawn, sounds and past stories that intertwine with reality, and make you doubt what is real or not.
El ambiente en el que se desarrolla la serie es enigmático, misterioso y sombrío; una mansión gótica rodeada de grandes jardines, bordeada por un oscuro lago, viejas lápidas, habitaciones cubiertas con sábanas que no deben ser visitadas, huellas de barro que aparecen en el suelo cada amanecer, sonidos e historias pasadas que se entrelazan con la realidad y hacen dudar de lo que es real o no.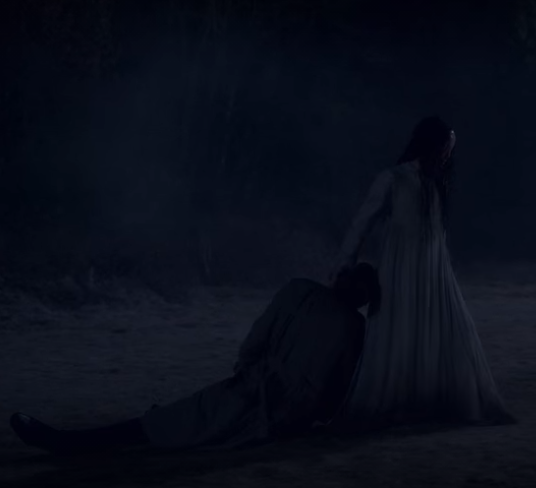 Although it is a horror story, love is present, and it is precisely an act of love that marks the final outcome of the series, which will then be narrated by one of its protagonists.
Aunque es una historia de terror, el amor está presente, y es precisamente un acto de amor el que marca el desenlace final de la serie, que luego será narrado por una de sus protagonistas.
The Haunting of Bly Manor is so well thought out, that you can't miss any detail at any time, to understand why things have happened, happen and will happen. In this way the series keeps you fascinated with great suspense, wanting to know more and more. Little by little you will be able to decipher what is hidden in Bly Manor.
La Maldición de Bly Manor está tan bien pensada, que no puedes perderte ningún detalle en ningún momento, para poder entender el por qué de las cosas que han pasado, las que están pasando y las que pasarán. De esta manera, la serie te mantiene enganchado con un gran suspenso, queriendo saber más y más. Poco a poco podrás descifrar lo que se esconde en Bly Manor.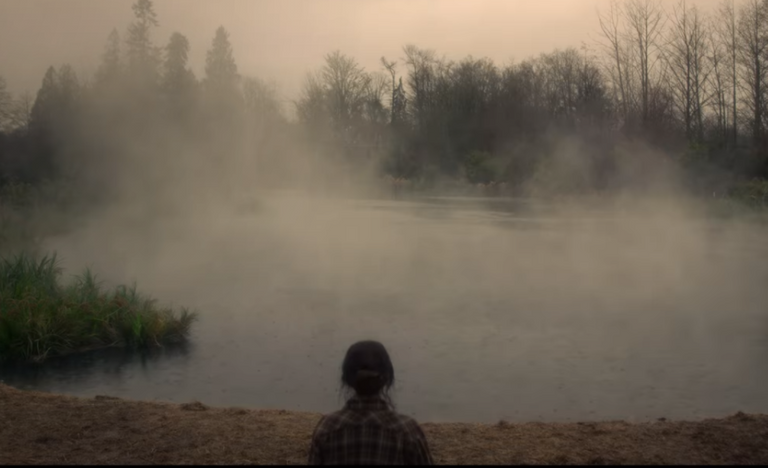 The Haunting of Bly is available on Netflix, you can enter here . I invite you to watch the official trailer, as a small appetizer of everything you can enjoy in this fantastic series, which has no waste.
La Maldición de Bly Manor está disponible en Netflix, puedes ingresar aquí . Te invito a ver el trailer oficial, como un pequeño abrebocas de todo lo que podrás disfrutar en esta fantástica serie, que no tiene ningún desperdicio.

Source for images: Netflix.com