OBSESSION trilogy! (review)
obsession: insatiable need to possess and dominate the person or object of the obsession.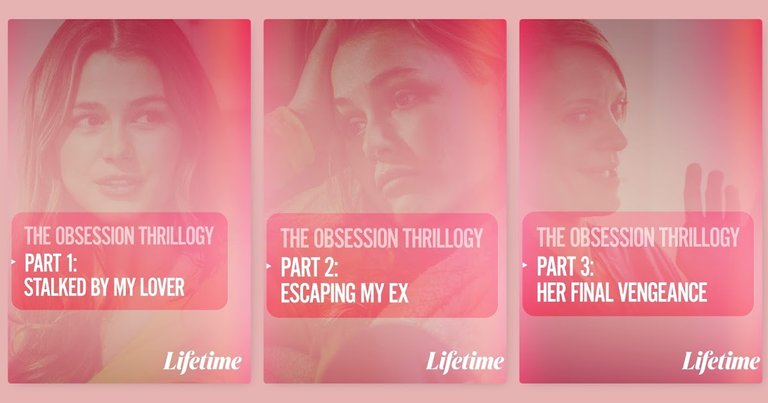 Source
Obsession is what leads many people to the edge of a cliff, with no escape or exit, where they can harm others or themselves. Madison Turner's quiet life changes completely when she meets Blake Collins, a young man who has suffered a lot, but has also committed several crimes.
In the film you can see how the story of these two people began, but little by little several secrets are coming to light, because Blake (who is actually called Nicholas Bransworth) killed Madi's ex-boyfriend (Dylan Seeble) and also planned a robbery in the house of the neighbor of Madison's sister (Evie Turner) but was discovered by her and by Madi who decided to act as bait for the police to catch Blake, which he succeeded, but before leaving with the police Blake smiles eerily at Madison.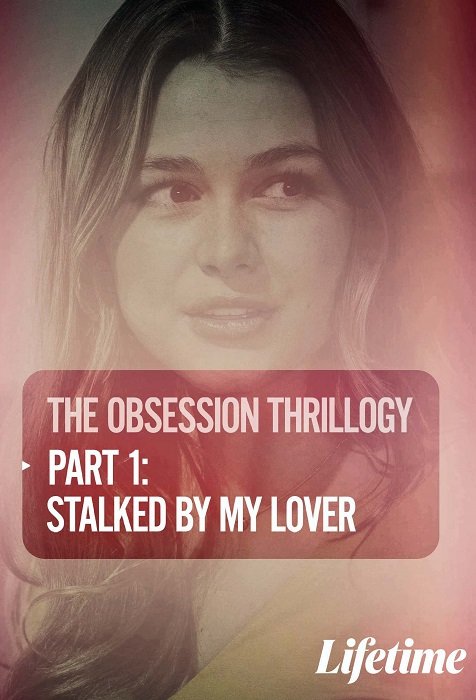 Source
In the second film, 6 months have passed since what happened in the previous film, Madison is dealing with many nightmares because of what she experienced, but we can also see that Blake (Nicholas) in a transfer to another prison escapes and kills the policeman in charge of his transfer, to steal his van and wallet. Later Evie Turner (Madison's sister) is contacted by a detective (since she cannot communicate with Madison) and she informs her about Blake's escape, Evie, scared for her sister's well-being, goes personally to her workplace and tells him she tells what happened, she also warns her that she has to be more careful.
Despite all the attempts, Blake manages to kidnap Madison and takes her to a very secluded place where only the train crossings are found, keeps her confined for a few days and extorts her sister Evie into giving her the sum of 1,000. 000 dollars to escape the country, Blake contacts his sister Lisa, who was previously imprisoned, but left prison and was desperate to know about Blake, he asks him to get some passports and to send them to him, she gets upset when beginning when he finds out that the passports were for Blake and Madison but is convinced by his brother. Later we can see that Evie discovers where Blake has kidnapped her sister and decides to go in search of her, but before we can see that Madi manages to escape while Blake is not at home, Evie arrives at the place but does not find her sister, little After Blake catches Madi again in his attempt to ask for help and takes her back to the place where he had kidnapped her, Evie, who was already in that place, notices Blake's return and tries to hit him with an ornament, but he notices the movement and points her weapon at him, now she is in the middle of Madison and her sister, and does not know what to do, but in an oversight and in a moment of despair Madison takes a knife that was behind her and stabs him, ending with her life, in the end Madi makes the decision to leave the city together with her sister.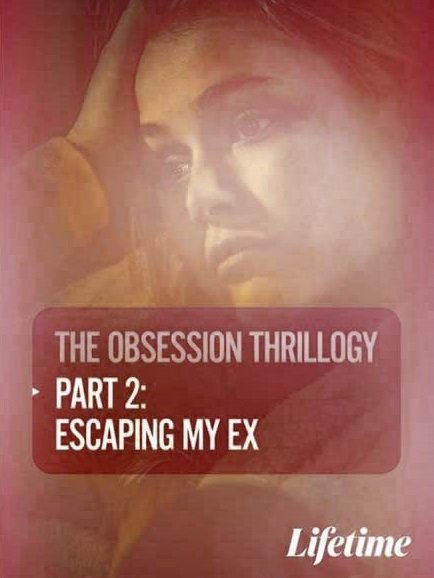 Source
And we come to the last movie in this saga, which is titled obsession: final revenge. Here we can see that Madison has moved to Chicago, to leave her past behind, and forget about what she experienced, but it seems to haunt her and torment her, because she has to deal with the guilt of having killed Blake (whose real name was Nicholas Bransworth). In this film we will see in action Lisa Bransworth Nicholas's sister, who hurt by the death of her brother and for having preferred Madison over her, decides to take revenge, but first kills her husband (Rodney Porter), to stay with The few assets she has and travels to Chicago, where she enrolls in a support group to overcome trauma with the name of Courtney Robinson and befriends Madison, thus begins her plan, enrolls as a nurse in a psychiatric hospital, where she befriends a boarding school and manipulates her to help her in her plan, after gaining Madi's trust, she begins her revenge, she changes some pills that Madi was taking for special strong medications for patients at the hospital where she works, she makes Madi begins to distrust her current suitor and then hits him on the head to try to get him out of her way.
When Madison finally discovers the true identity of her friend, she tries to escape, but Lisa injects her with a substance that puts her to sleep and leaves a note that Madi herself wrote to her ladp, then takes her to the mental hospital where she locks her in a room. close to Bethany's (the young woman he manipulated) so that she murdered her with a knife that Lisa gave her. But nothing goes as planned, since when leaving the hospital, he meets Madison's suitor, Wesley Summers, who arrived at the place after Evie (Madi's sister) contacted him, since she was in another country, this he realizes that Lisa was the one who attacked him previously and when he tries to call the police, Lisa tries to attack him and they begin to struggle; Inside the hospital a similar scene occurs between Madison and Bethany, but after a time of struggle Wesley stabs Lisa killing her and Madi manages to defend herself from Bethany, leaving her unconscious. At the end Bethany confesses that Lisa manipulated her and it is discovered that it was all a trap by Lisa to get revenge on Madison, then Madi can be seen expressing an emotional speech in the support group to overcome traumas, and the film ends with her meeting with her boyfriend Wesley and her sister Evie.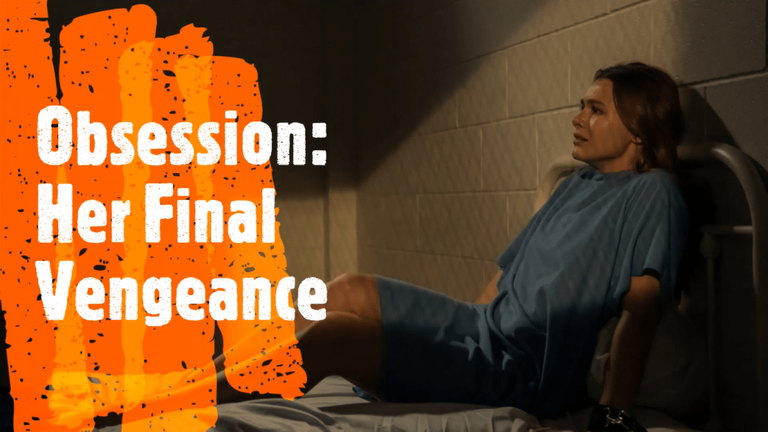 Source
A very interesting and striking trilogy, which catches the viewer, broadcast on the LIFETIME! Channel. movie released last year (2020).

Source
Directors: Alexandre Carrière and Curtis Crawford.
Cast:
Celeste Desjardins: Madison Turner.

Travis Nelson: Blake Collins / Nicholas Bransworth.

Kelly Hope Taylor: Evie Turner.

Anastasia Phillips: Lisa Bransworth / Lisa Porter / Courtney Robinson.

James Hicks: Dylan Seeble (Madison's ex-boyfriend in the first movie).

Lexi Ainsworth: Bethany (third movie).

Ryan Bruce: Wesley Summers (third movie).
I invite you to see this saga:
OBSESSION: Stalked by My Lover
OBSESSION: Escaping My Ex
OBSESSION: Her Final Vengeance
SAYS GOODBYE:

---
---