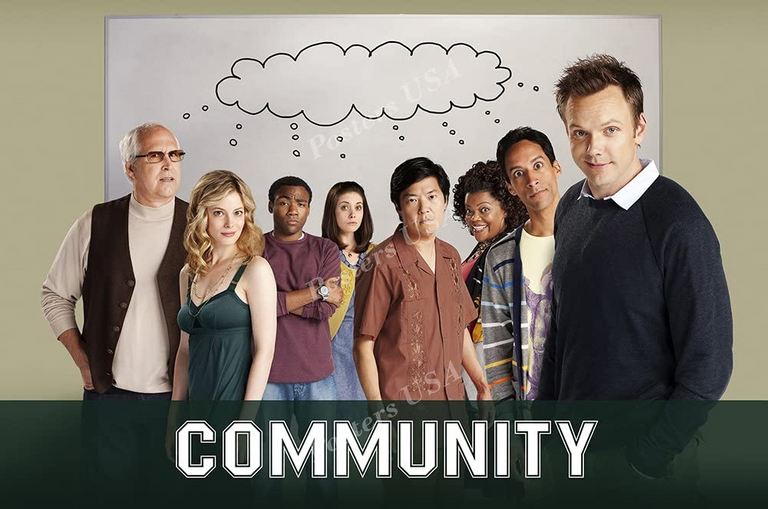 Back in 2009 NBC had a very clear strategy of what they wanted to offer to the consumers of their television channels: trashy quiz shows and Sitcoms, the network had on the sitcom side the undoubtedly the best of that time, The Office, a comedy that revised the sitcom format and mixed it with fake documentaries for a formula that worked very well for all schedules so the producers decided to give a little freedom to the creators they had at that time. One of them was Dan Harmon who was one of the new faces starting to work at the network and who had on his resume an Oscar nominated script as well as several comedy shows, so NBC had enough confidence to give Harmon a production of his own.
Harmon's show was looking for the same thing as other series of the moment: at first the ratings had to be the most important thing, a show without financial backing was not going to last long on the air before it was cancelled, but also Harmon wanted to explore new territories like The Office once did and for that he had a great plan that he put into play for 5 seasons.
Let's talk about Community.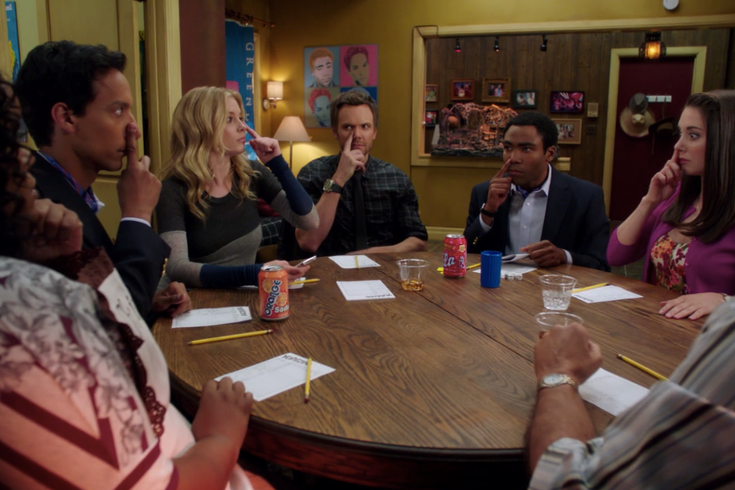 A bizarre show
Community is a series that no one saw coming, especially when in its first season and with other sitcoms as popular as The Office or 30rock airing on NBC conquering the majority of TV in the United States. Nobody could have predicted how much quality was hidden in the incredible cast that was going to be the center of attention to bring 6 seasons of a comedy style that differed greatly from the classic sitcoms that already abounded with its mix of originality, script and charismatic characters, Community shows with its direction a new facet of modern sitcoms in each of its episodes.
But first things first.
Community follows the former lawyer played by Joel McHale on his journey to regain his college degree on a community college campus that offers us a study group of many personalities that contrast each other to give us not only chemistry-rich interactions but also a range of recognizable characters that develop in a way that each episode takes them in a direction that moves the plot forward as it slowly unveils the character's mindset.
The series could be presented as a normal sitcom and follow the line of other series like Friends but decided to start making its own style of episodes that combine a kind of metahumor with unusual situations throughout the series, executed in such a way that entertain while developing the characters and their weaknesses.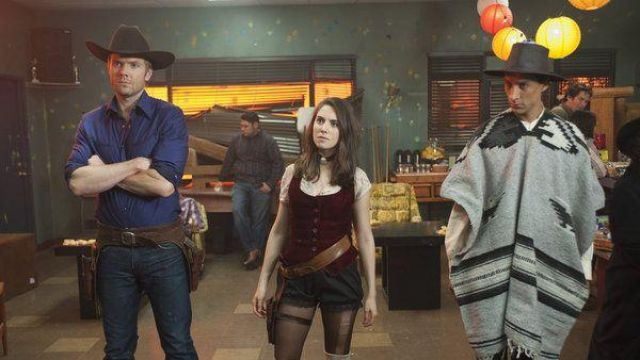 Under a simple premise, an excellent script and characters with distinctive traits, the series allowed itself to make small-scale, low-budget episodes that focused on the dynamics of its actors. A shrewd move for its first seasons that always dealt with a humor based on meta comedy or very attached to the bizarre, which is where it felt more comfortable.
I was always struck by how in the early episodes they went to very concrete ideas about where to take their characters, they were usually set in Greendale Community College and based their comedy on situations and interactions between their characters.
But even more incredible are those episodes where they throw overboard all the sitcom parameters and start experimenting with themed episodes totally out of control, in the first season we have a surreal Paintball battle with many references to action movies like Matrix or Die Hard as well as in later seasons we see episodes made in Stop Motion or even videogames. This gives a freshness in every script that Dan Harmon throws at us and makes the series much more dynamic with its audience.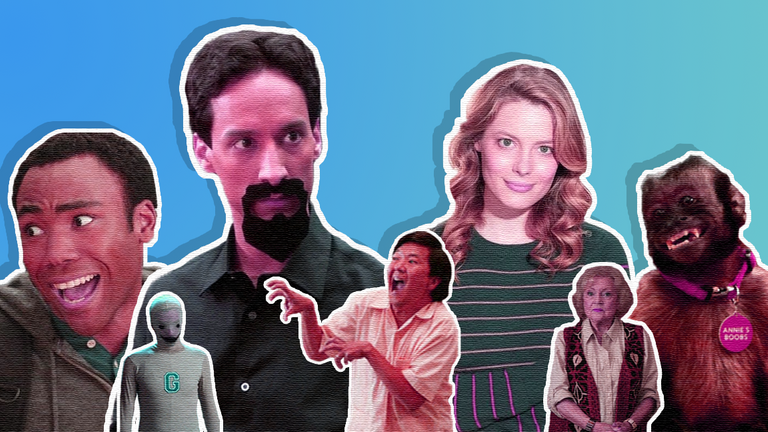 The first time I saw this show I was attracted by its humor but what made me fall in love with it and made it perhaps my favorite comedy was the freshness it brings to the genre, distancing itself from the humor of other consolidated series and choosing to take its own path and write a new, bizarre, entertaining and above all modern story even 10 years after its premiere, perhaps more relevant today than ever.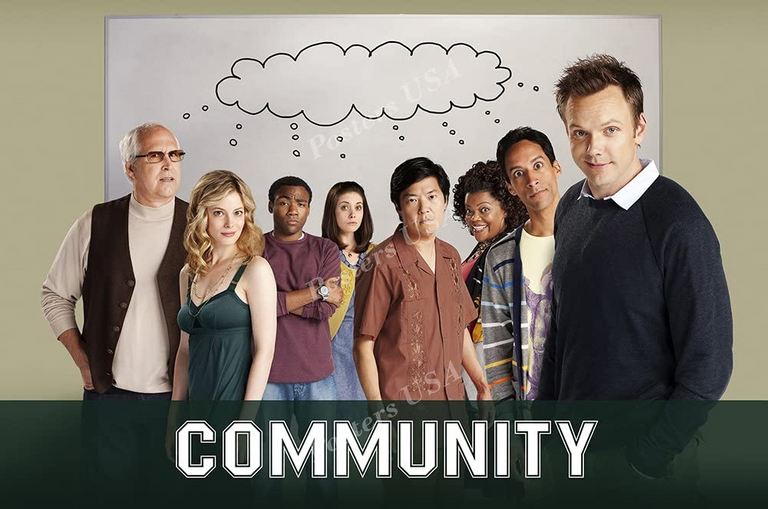 Alla en el lejano 2009 NBC tenia una estrategia bastante clara de lo que queria ofrecer a los consumidores de sus canales de television: shows de concursos basura y Sitcoms, la cadena tenia en el lado de las sitcoms a sin duda la mejor de esa epoca, The Office, una comedia que revisaba el formato de las sitcoms y las mezclaba con los falsos documentales para era una formula que funcionaba muy bien para todos los horarios por lo que los productores decidieron dar un poco de libertad a los creadores que tenian en ese entonces. Uno de ellos era Dan Harmon que era una de las nuevas caras que empezaban a trabajar en la cadena y que tenia en su curriculum un guion nominado a los Oscars asi como varios shows de comedia, por lo que NBC tuvo suficiente confianza para darle a Harmon una produccion propia.
El show de Harmon buscaba lo mismo que otra series del momento: Al principio el rating tenia que ser lo mas importante, un show sin respaldo financiero no iba a durar mucho al aire antes de cancelarlo, pero tambien Harmon queria explorar nuevos territorios como una vez lo hizo The Office y para ello tenia un plan genial que puso en juego durante 5 temporadas.
Hablemos de Community.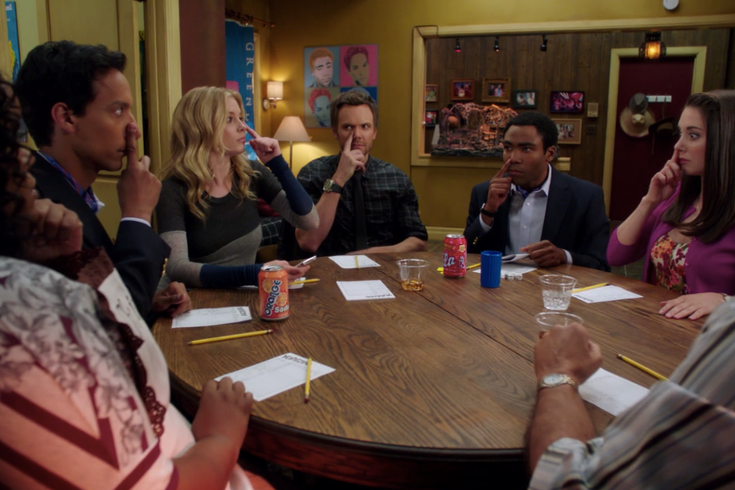 Un show bizarro
Community es una serie que nadie se veia venir, sobretodo cuando en su primera temporada y con otras sitcom tan populares como The Office o 30rock al aire en NBC conquistando la mayoria de las TV en Estados Unidos. Nadie podia predecir cuanta calidad se escondia en el increible elenco que iba a ser el centro de la atencion para llevar 6 temporadas de un estilo de comedia que se diferenciaba mucho de las clasicas sitcom que ya abundaban con su mezcla de originalidad, guion y personajes carismaticos, Community muestra con su direccion una faceta nueva de las comedias modernas en cada uno de sus episodios.
Pero primero lo primero
Community sigue al ex abogado interpretado por Joel McHale en su camino por recuperar su titulo universitario en un campus universitario comunitario que nos ofrece un grupo de estudio de muchas personalidades que se contrastan entre si para darnos no solo interacciones de muchisima quimica si no tambien un abanico de personajes reconocibles que se desarrollan de forma en que cada episodio sabe llevarlos en una direccion que hace avanzar la trama como desvelarnos poco a poco la mentalidad del personaje.
La serie se podria presentar como una sitcom normal y seguir la linea de otras series como Friends pero decidio empezar a realizar su propio estilo de episodios que combinan una especie de metahumor con situaciones insolitas a lo largo de la serie, ejecutadas de tal manera que entretengan a la vez que desarrollan los personajes y sus flaquezas.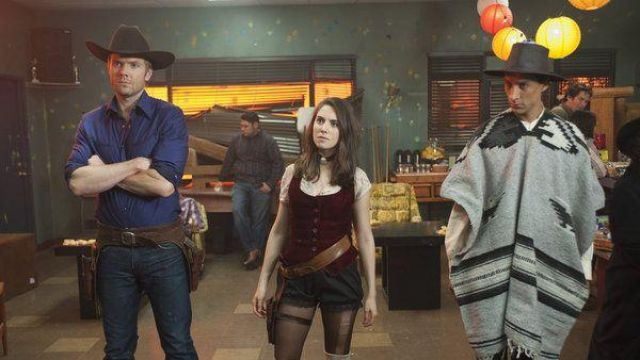 Bajo una premisa simple, un excelente guion y personajes con rasgos caracteristicos, la serie se permitia hacer episodios en pequeña escala, con bajo presupuesto y sobretodo enfocados en la dinamica de sus actores. Una movida astuta para sus primeras temporadas que siempre trataban un humor basado en la meta comedia o muy apegado a lo bizarro que es en donde se sentia mas comodo.
Siempre me llamo la atencion como en los primeros episodios iban a ideas muy concretas sobre hacia donde llevar a sus personajes, usualmente estaban ambientados en la Universidad comunitaria de Greendale y basaban su comedia en situaciones e interacciones entre sus personajes.
Pero mas increible aun son esos episodios en donde tiran por la borda todos los parametros de las sitcom y empiezan a experimentar con episodios tematicos totalmente fuera de control, en la primera temporada tenemos una batalla campal de Paintball surreal con muchas referencias a las cintas de accion como Matrix o Die Hard asi como en temporadas posteriores vemos episodios hechos en Stop Motion o hasta en vdeojuegos. Esto otorga una frescura en cada guion que nos lanza Dan Harmon y hace de la serie mucho mas dinamica con su audiencia.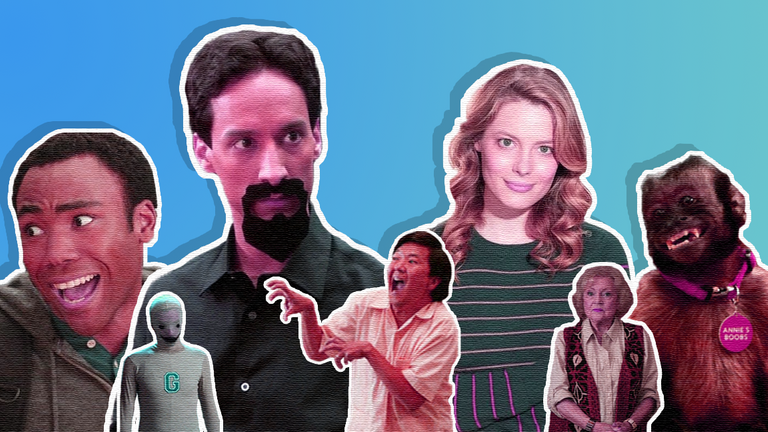 La primera vez que vi este show me atrajo su humor pero lo que termino enamorandome y haciendo de este quiza mi comedia favorita fue la frescura que atrae al genero, distanciandose del humor de otras series ya consolidadas elige tomar su propio camino y escribir una historia nueva, bizarra, entretenida y sobretodo moderna aun a 10 años de su estreno, quiza mas relevante hoy que nunca.