There is a spoiler.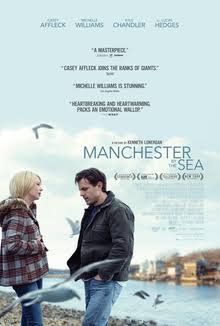 Lee (Casey Affleck) leaves his hometown and lives alone in Boston working as an apartment manager. With a shaggy expression that doesn't seem to be the joy of life
One day, he goes to his hometown Manchester to hear that his brother is critical, but he has already died. He was planning to return to his brother's funeral, but he learns that he has designated himself in his will as the guardian of his nephew Patrick (Lucas Hedges). He shows embarrassment to the lawyer, saying that he cannot accept it, and asks his close neighbors to become a guardian instead of a joke class.
Why does that man refuse to guard his hometown and nephew so far? The question can soon be seen by Lee's recollection. Ah... oh my. Once you know the reason, your head nods.
While drunk and went to the mart for a while, I didn't wear a safety net for the fireplace, so my house burned and my children were lost. Then Lee left Manchester, unable to live there anymore. My hometown is not a shelter, it is full of scars.
It is always painful to pick up pain and hurt. Even if it was healed, one side of his chest was stinging, but Lee was not healed at all. Losing a child, even by his own mistake. Can it be overcome?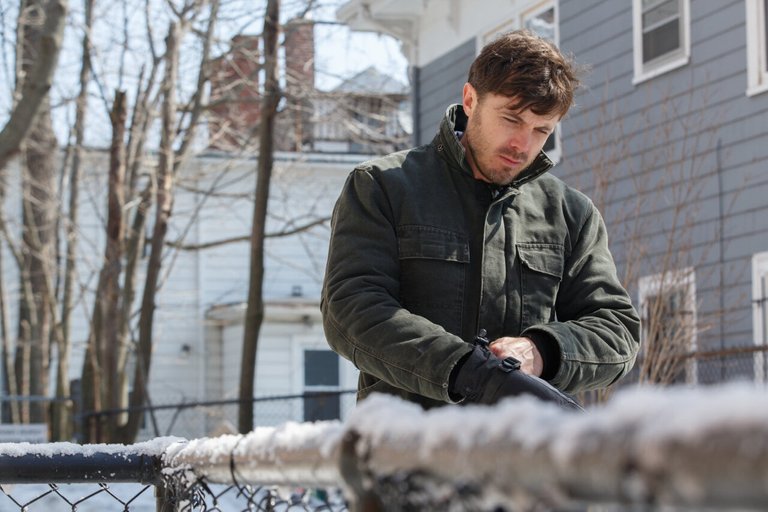 To live is to live. Even if you are still, when the sun rises and sets, a day passes. Then I bought a day. And tomorrow's sun rises again. Then I bought another day. Lee lived that way. No one's comfort, even one's own reflections and regrets, do not make things go away and do not help us get out of grief easily.
Patrick, a teenager, who lives in silence even after losing his father, lives. I eat well and go to my girlfriend's house... That doesn't mean there is no sadness. He is holding up in his own way.
Reluctant to serve as a guardian, Lee tries to return to Boston with his nephew, but Patrick wants to live in Manchester. Everyone wants to live where they want, putting each other's stance on the table without concessions.
What will Lee really do? Eventually, I'll stay with my nephew in Manchester. So what about his pain?
I'm much more adult than Patrick, so I'm going to live with it. Than one. As expected.. Adults heal their sadness well... by themselves. I thought so. That's what the happy ending of a movie is like.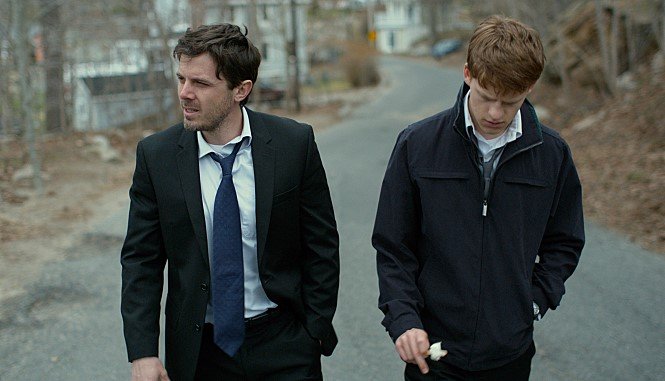 But Lee didn't. He dared to break my expectations and left Manchester to return to Boston.
Patrick stayed in Manchester to attend school, and Lee went back to Boston to continue his work. So we went back to each other's daily lives, exchanged contacts, and met occasionally.
Did even I, as an adult, take Lee's sadness lightly? Did you think that caring for your young nephew was more important than healing your grief? Then who will heal your sadness? How will it be healed?
There is a way that everyone can be at peace without sacrificing. Like them.
If Lee's wounds live one day, I hope he heals for one day.
After the fire, the policeman who was listening to the statement at the police station tells us that it is okay to stop, and Lee asks as if he can't believe it.
"Then it's over?"
Then the policeman says.
"Lee, I just made a terrible mistake.
Everyone makes mistakes. I have no intention of blaming it.
Forgetting the fireplace safety net is not a crime."
The way others comfort others isn't the way I can forgive me, but let's admit that it's a legitimate way out of guilt. You can't be free, but don't push yourself to the end. To go with sadness, but leave room for healing.