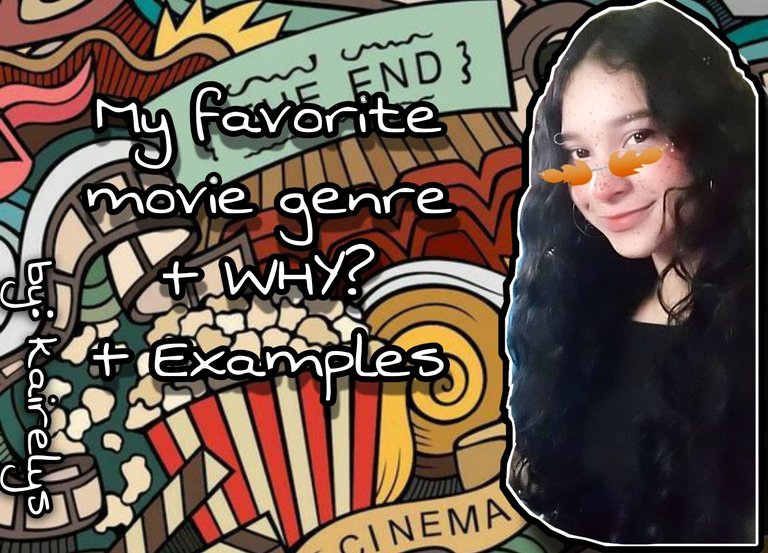 ESPAÑOL
¡Un saludito especial a todos! 💗💗💗 me encuentro encantada con las iniciativas de @OCD está vez en la comunidad de @Moviesonhive, Que emoción de solo pensar que traerán actividades tan interesantes todas las semanas, pueden leer aqui en que consiste y participar 🥰.
Uno de los vínculos más grandes con mi papá fue adoptar su fascinación por el cine, aunque ahora yo tengo cierta inclinación a otra clase de películas desde que tengo memoria soy una pequeña aficionada gracias a él. Aprendí a leer a una edad muy temprana ¡Tan solo para entender las películas subtituladas! Ya que mi padre es el típico que hace Shhhh si tan solo se te ocurre la idea de preguntar algo en medio de la película, y pues yo soy todo lo contrario WOOOW ¡¿VISTE ESO?! BLA...BLA...BLA...
¡Ahora sí! Al grano...
ENGLISH
Special greetings to everyone! 💗💗💗💗 I find myself delighted with the @OCD initiatives this time in the @Moviesonhive community, What a thrill just thinking that they will bring such interesting activities every week, you can read here what it consists of and participate 🥰.
One of my biggest bonds with my dad was adopting his fascination with movies, although now I have some inclination to other kind of movies for as long as I can remember I've been a little fan thanks to him. I learned to read at a very early age just to understand the subtitled movies! Since my father is the typical one who does Shhhh if you even get the idea to ask something in the middle of the movie, and I'm the opposite WOOOW DID YOU SEE THAT?! BLAH...BLAH...BLAH...BLAH...
Now! To the point...

¿Cuál es tu género favorito y por qué? Cita ejemplos concretos de las películas que más te han gustado de ese género en particular | What is your favorite genre and why? Cite specific examples of the films you have liked the most in that particular genre
Debo aclarar que disfruto de casi cualquier pelicula de género x, menos las de violencia sin sentido con esas si me pongo tiquismiquis (Traducción: me pongo exigente y le doy mucha importancia a los pequeños detalles) mis favoritos son Drama, Ciencia ficción, Romance...pero el que maaas maaaaaaas me gusta es Fantasía, soy una chica soñadora y cualquiera que me conozca sabe que vivo la mitad del tiempo en la nubes.
De niña realmente pensaba que existían las criaturas fantasticas, los seres mágicos de los cuentos de hadas y por supuesto entendía que si había la posibilidad entonces también los monstruos. Algo que escuchamos mucho en estás peliculas de fantasía es que hay que aprender a observar y veremos indicios de algo más allá... Me gusta pensar que si, que no existe un límite en nuestra imaginación y estás películas literalmente nos hacen soñar despiertos. ¿Pues quien no quiso descubrir un mundo detrás de su ropero (Narnia)?, ¿Tener una lechuza mensajera y asistir a un Colegio de Magia y Hechicería (Harry Potter)? ¿Tener una casa del árbol y ser rey de una tierra mágica (Terabitia)? ¿Quien agarra un anillo y no dice MI PRECIOSO (Gollun en el señor de los anillos)? ¿Quien no se sintió aterrado y fascinado por Eduardo manosdetijeras? Porque yo sí, claro que sí, sin dudas.
I must clarify that I enjoy almost any genre x movie, except the ones with senseless violence with those if I get picky (Translation: I get picky and I give a lot of importance to the little details) my favorites are Drama, Science Fiction, Romance...but the one I like the most is Fantasy, I am a dreamer girl and anyone who knows me knows that I live half the time in the clouds.
As a child I really thought that fantasy creatures existed, the magical beings of fairy tales and of course I understood that if there was the possibility then so did monsters. Something we hear a lot in these fantasy movies is that you have to learn to observe and you will see signs of something beyond.... I like to think that yes, there is no limit to our imagination and these movies literally make us daydream, so who didn't want to discover a world behind their closet (Narnia), have a messenger owl and attend a College of Witchcraft and Wizardry (Harry Potter)?, Have a tree house and be king of a magical land (Terabitia)? Who grabs a ring and doesn't say MY PRECIOUS (Gollun in Lord of the Rings)? Who wasn't terrified and fascinated by Edward Scissorhands? Because I did, of course I did, without a doubt.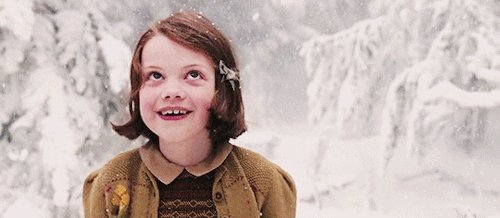 Es por eso mi amor al arte ¿Cómo expresaríamos nuestras emociones, los más lindos u oscuros sentimientos, el producto de nuestra imaginación? A pesar que ya he hecho preguntas está es la verdadera ¿Que seríamos sin el arte? Creo que una tragedia Inserte El grito de Edvard Munch.
Creo firmemente que el cine es una de las maravillas de este mundo, nos hace motivar, cautivar, enamorar y conmover. Por lo que elegí tres películas para dar ejemplo de esto y trataré de ser breve...
That is why I love art. How would we express our emotions, the most beautiful or darkest feelings, the product of our imagination? Although I have already asked questions this is the real one What would we be without art? I think a tragedy Insert Edvard Munch's The scream.
I firmly believe that cinema is one of the wonders of this world, it makes us motivate, captivate, fall in love and move us. So I chose three films to give an example of this and I will try to be brief....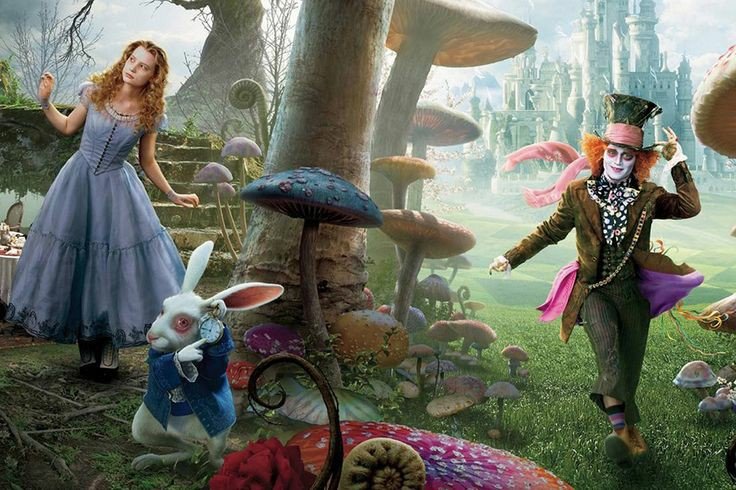 EL LABERINTO DEL FAUNO - Guillermo del Toro (2006)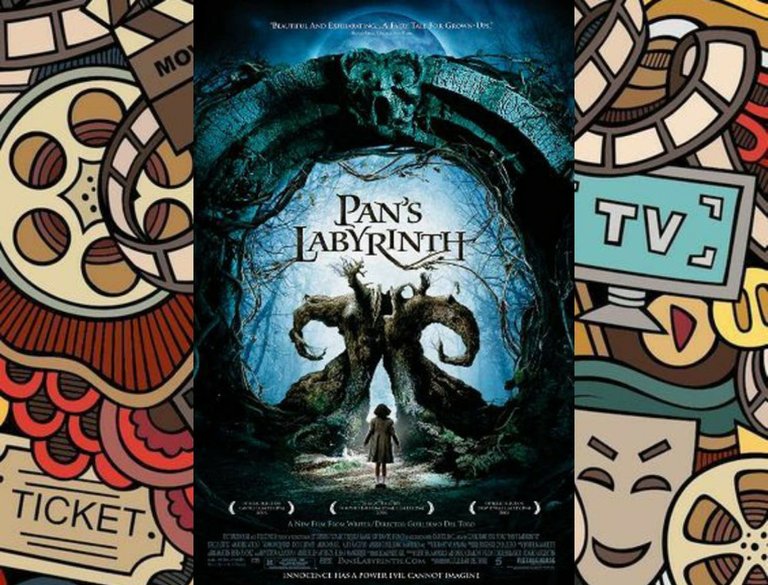 Ofelia es una niña muy soñadora y curiosa, se ve en la obligación de ir junto a su madre embarazada y debil a vivir con su padrastro una persona cruel y vil, siendo un capitán de post-guerra que captura rebeldes y asesina sin piedad. Mientras esto sucede nuestra pequeña protagonista descubre un laberinto en ruinas donde un extraño ser con cuernos y pezuñas, en otras palabras un fauno le dice que ella es la princesa de un reino mágico donde no existe el dolor ni las mentiras y para poder regresar a esté debe cumplir tres pruebas.
Esta película nos muestra una España después de la Guerra civil, una realidad de trasfondo bastante fuerte, unos personajes que te conmueven y otros que odias completamente, unas criaturas fascinantes como el fauno, la mandrágora y un ser extraño con ojos en sus manos.
Ofelia is a very dreamy and curious girl, she is forced to go with her pregnant and weak mother to live with her stepfather, a cruel and vile person, a post-war captain who captures rebels and murders without mercy. While this happens our little protagonist discovers a maze in ruins where a strange being with horns and hooves, in other words a faun tells her that she is the princess of a magical kingdom where there is no pain or lies and to return to this she must fulfill three tests.
This film shows us a Spain after the Civil War, a reality with a very strong background, characters that move you and others that you hate completely, fascinating creatures like the faun, the mandrake and a strange being with eyes in his hands.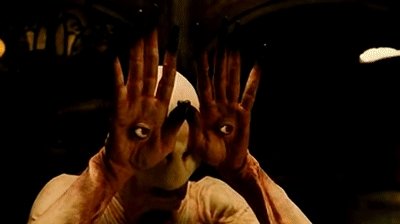 Después de ver la película varias veces entendí mensajes que no note antes, la representación de la guerra y la paz, el machismo y los estereotipos, la iglesia y la gula.
La Nana de Mercedes es increíble, creo que ninguna melodía ha causado conmoverme más que está. En fin, una película de fantasía con mucha dosis de realidad.
After watching the film several times I understood messages that I did not notice before, the representation of war and peace, machismo and stereotypes, the church and gluttony.
Mercedes' Lullaby is incredible, I don't think any melody has ever moved me more than this one. In short, a fantasy film with a lot of reality.
Guillermo del toro es un guionista y director excepcional, tiene otras películas súper recomendables como La forma del agua y La cumbre escarlata
Guillermo del toro is an exceptional screenwriter and director, he has other highly recommended films such as The Shape of Water and The Scarlet Summit.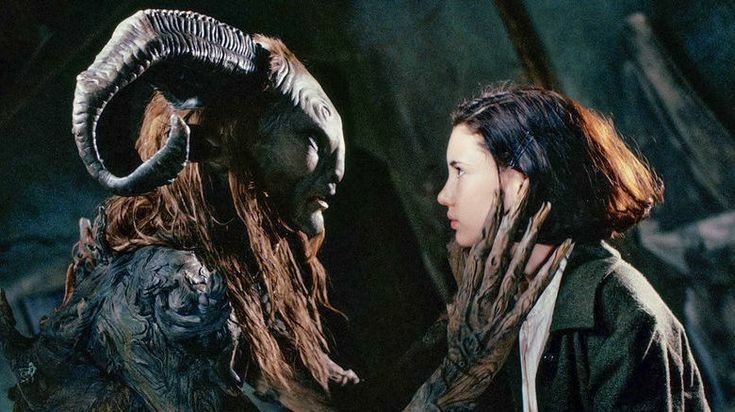 BIG FISH - Tim Burton (2003)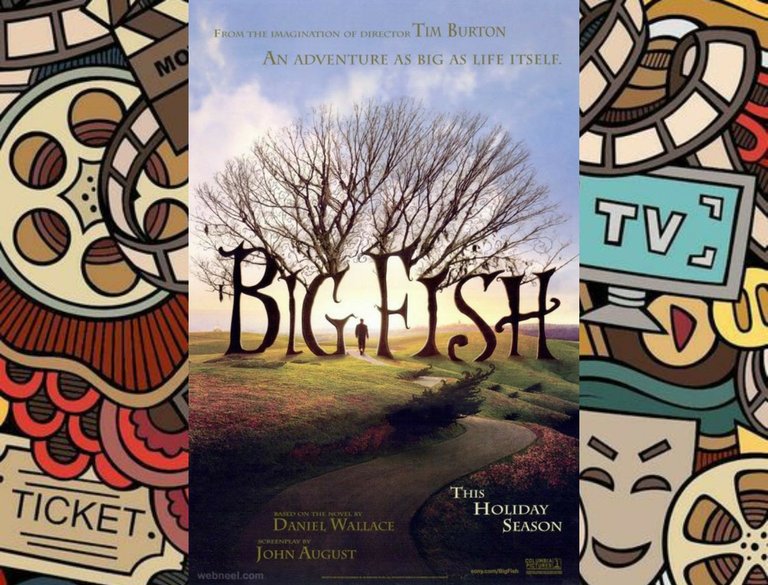 Edward Bloom se ve en un estado grave de salud por lo que su hijo William tiene que pasar tiempo con él luego de que su relación se vio fracturada por una disputa familiar. Ed ha tenido una larga e increíble vida, llena de anécdotas de todo tipo desde como conquistó a su madre a como conoció dos siamesas en la guerra o a una bruja que le mostro su muerte atraves de su ojo de vidrio, algunas tan fascinantes que rozan la mentira o eso le parece a Will.
Edward Bloom is in serious health so his son William has to spend time with him after their relationship was fractured by a family feud. Ed has had a long and incredible life, full of anecdotes of all kinds from how he conquered his mother to how he met two Siamese twins in the war to a witch who showed him his death through her glass eye, some so fascinating that they border on lies, or so it seems to Will.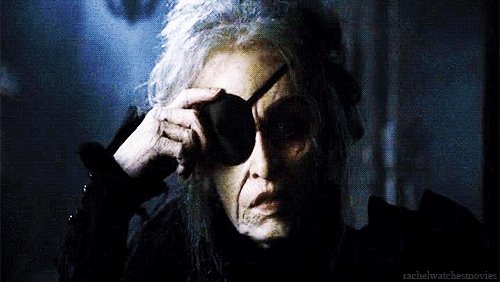 Es una película divertida, muy ocurrente y con personajes únicos e intrigantes. Donde los límites entre la realidad y la fantasía están desdibujados. Con una fotografía de colores muy brillantes y oscura a ratos, imágenes insólitas. Te deja el corazón arrugadito, realmente conmovedor, es dificil no llorar al final con la lenta reconciliación de padre-hijo.
Es una muestra más del increíble trabajo de Tim Burton como director, tiene películas magníficas animadas (Digital y con stop motion) otras más como Charlie y la fábrica de chocolate
It is a fun, witty film with unique and intriguing characters. Where the boundaries between reality and fantasy are blurred. With a very brightly colored photography and dark at times, unusual images. It leaves your heart wrinkled, really touching, it's hard not to cry at the end with the slow reconciliation of father-son.
It is one more sample of Tim Burton's incredible work as a director, he has magnificent animated films (Digital and stop motion) and others like Charlie and the chocolate factory.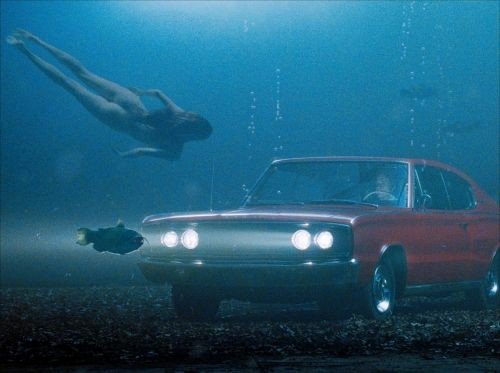 AVATAR- James Cameron (2009)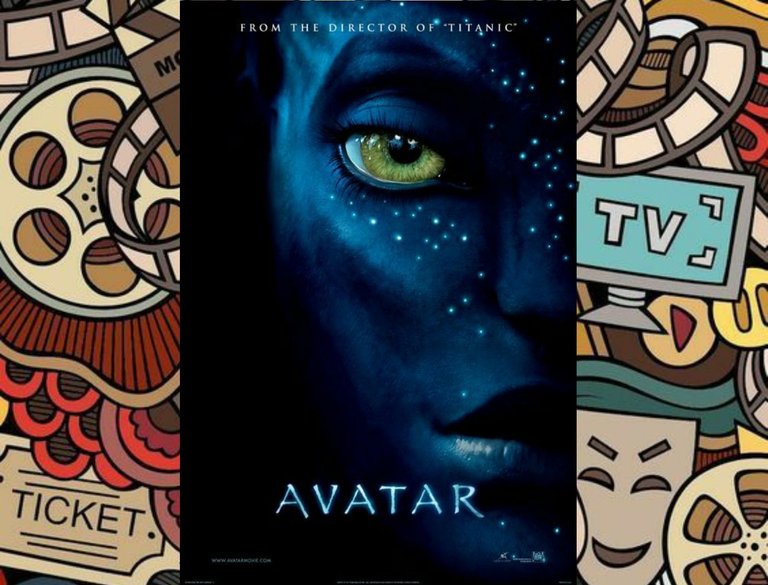 Aquí nos trasladamos a un planeta llamado Pandora, dónde los Na'vi habitan, es una especie humanoide aparentemente salvaje. Nuestro protanista es un ex marine parapléjico y se verá siendo un Na'vi en un cuerpo artificial cumpliendo las características de ellos, con el fin de solucionar un problema energético de la tierra... Y el mineral necesario está justo en el árbol donde está raza azul se establece. Por lo que tiene que ganar su confianza convirtiéndose en uno de ellos.
Here we move to a planet called Pandora, where the Na'vi inhabit, is an apparently wild humanoid species. Our protagonist is a paraplegic ex-marine and will find himself being a Na'vi in an artificial body fulfilling their characteristics, in order to solve an energetic problem of the earth... And the necessary mineral is right in the tree where this blue race is established. So he has to gain their trust by becoming one of them.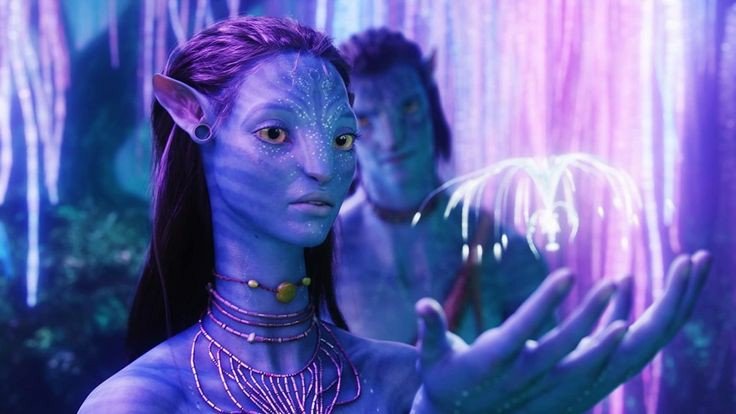 Está película nos envuelve en este mundo con seres increíbles, una fauna y flora asombrosa. Aún ahora me quedo cautivada por las escenas, colores llamativos y paisajes de ensueño. LOS EFECTOS ESPECIALES que fueron un gran avance en la tecnología cinematográfica de ese entonces.
This movie envelops us in this world with incredible beings, amazing fauna and flora. Even now I am still captivated by the scenes, striking colors and dreamlike landscapes. The SPECIAL EFFECTS were a great advance in the cinematographic technology of that time.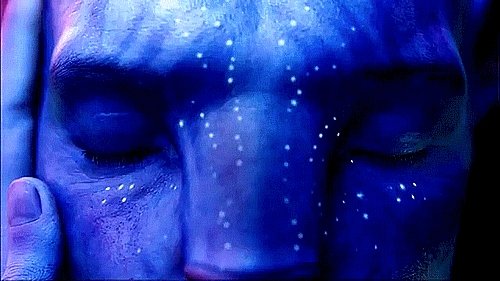 Aunque tengo unas menciones especiales a otras películas que me gustan como Alicia en el país de las maravillas, pero siento que este post ya está muy largo y si llegaste hasta aquí no queda nada más que decirte que ¡Gracias por leer mi post!
Although I do have a few special mentions to other movies I like like like Alicia in Wonderland, but I feel like this post is already too long and if you made it this far there's nothing left but to tell you that Thank you for reading my post!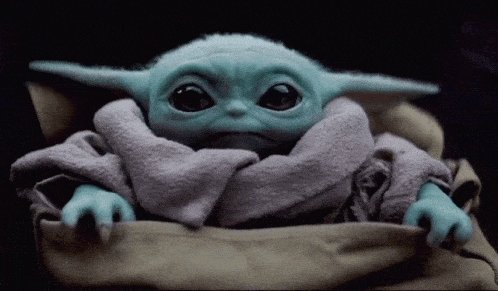 BYE BYE, KISSES💋💋

Imagen editada con/Image edited with

CANVA and PICSART

Dar click en la imagen para ir a la fuente/ Click on the image to go to source

Traducido con/Translated with