Story of a woman who spent 15 years working as a cashier in the sales area, showing that experience and intelligence are worth more than a college degree.
---
Movie review
Maya is a woman who works as a cashier in the sales area, over the years this spectacular girl has gained experience and knowledge in sales, she has applied for a position as Sales Director, but to realize that her boss chose another person just for having a university degree, leaving her as an assistant to support the new director, Maya Davilla decides to resign, but on her birthday her friends celebrate it, they tell her that they have sent her resume to another multinational company.
The next day she goes to the interview, she observes that there are several that are waiting at the reception, Maya speaks with the secretary, she tells her that they are waiting for her on the top floor that they are waiting for her. The surprise was to see who was going to interview her was the Director of the company, she gets a little nervous but continues. As the director begins to detail his great great resume, his page is faceboock (things that Maya really did not know) but the audacity made the manager look very good, to which she was hired as a consultant for the Sales Line, a position that Maya has dreamed of for years, now she has the opportunity, what she does not like is that everything that was in her resume, faceboock page are lies that a nephew with great computer skills helped her to create profiles and even academic notes.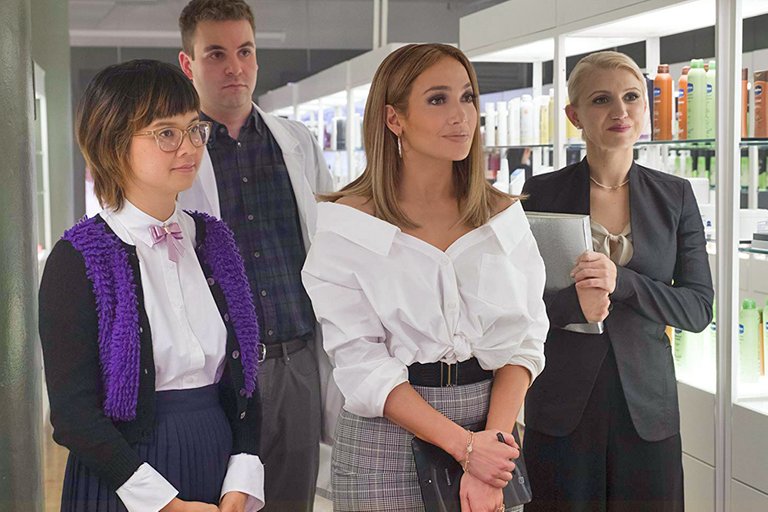 Source
Now Maya must put her experience and knowledge into practice, without noticing the great lie, this will bring her trouble that only she will know how to solve, she has the great difficult decision whether to stop this lie, tell the whole truth, or demonstrate the experiences she has acquired during the 15 years that I work as a sales cashier.
---
Details
This is a comedy film that was released in 2018, produced by Huayi Brothers STX Entertainment and directed by Peter Segal is a great American producer, screenwriter and actor who has highlighted his great films in the comedy genre.
It starred the beautiful Jennifer López with her charisma, they give life to the role of an American who has great friends, the desire to get ahead and have experiences that she has earned in life, her dream is to work as a sales director.
In one of her interviews, our protagonist commented that she identifies with the working class, just as she did in her other film "Maid in Manhattan" (2002) that she worked as a maid in a hotel who aspired to be an administrator, that because she did not title and impersonating someone who was not denied the possibility. But both films this woman does not show that life can be changed 360 if you have intelligence, knowledge and persevere for your dreams.The difference between these two films is that one focuses on the romanticism of a humble girl who falls in love with an Aspiring Senator, while Maya puts her work first before the love of her life shows her daughter that She is a great brilliant professional who does not need a degree to succeed and achieve her dreams.
---
My opinion
It is a comical film, which makes it appear in the lives of many women today that they are marginalized at work just because they are a woman, or because they do not have university degrees, without taking into account the potential that they can have by having great intelligence, cunning and experience in a certain area.
---