Christmas is approaching, television programs are related to that, where in each film he shows us the magic and the meaning of Christmas. Well today I had the opportunity to see the first Christmas movie with my little girl, this one was released in 2011.
Review
This film begins with the delivery of Christmas gifts by Santa Claus and the elves, but at this time they use great technologies to reach each of the children and without being seen all in one night. The North Pole Toy Factory also uses cutting edge technology to create and wrap each toy.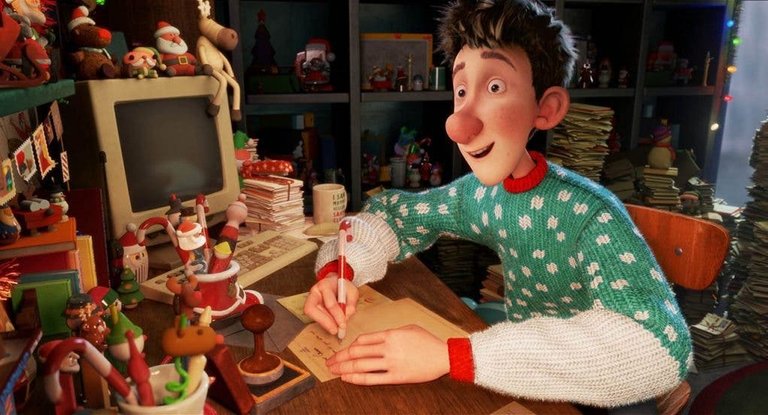 Source
In the north pole where the Claus family live, the grandfather, the father, the mother and the two brothers. Santa is now at retirement age, his place will be taken by his older brother and Arthur is in charge of reading each of the letters he sends to Santa. One day Arthur stops to read that of a girl a girl named Wen asks Santa for a bicycle, she tells him that she knows it is real even though her friends make fun of her because she believes that Santa, her mother he works hard and the money is not enough. Each letter that he reads responds and specifies that Santa does exist and will receive the promised gift.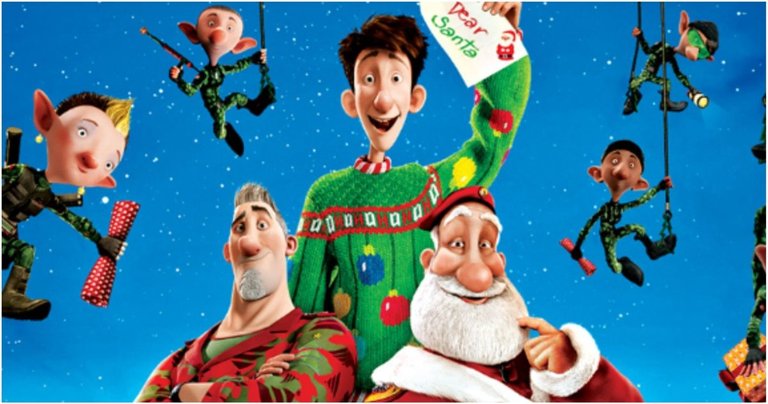 Source
But in the gift deliveries there was an error that gift was not delivered Arthur realizes and tries to talk with her father to which the older brother says that she can no longer go out to complete that mission, to which she does everything possible to deliver the gift asks her grandfather for help, excitedly helps her but looks for the old sleigh, one of the elves embarks on this great adventure, but where they endanger her to be seen and what for years has been hidden by a gift is discovered.
Analysis
This story details the magic of how Santa delivers each of his gifts in one night, apart from being fun, it also leaves a lesson that we must take into account.
• Each person is important: Each and everyone is important, we have our value, in this film we see how Arthur does the impossible to bring a gift to a girl, despite being the only girl missing to deliver it. She knows that the meaning of that gift for that girl is important and the meaning of Christmas is to believe in magic and love.
• Despite having great technology, it can make mistakes: In life sometimes we believe that it is because it is a computer, or a state-of-the-art technology cannot see margin for error. In this film we could observe how the great technology that it has to deliver gifts had a margin of error, leaving the poor girl without his gift.
• Family union is important: I always detail in each film analysis this great topic as the importance of family union are important elements in the nucleus of society. In this film we see when the Claus family was united they were able to deliver the gift, Arthur for knowing and knowing the meaning of the magic of Christmas remains as the new Santa.
• The best thing about Christmas is the smile: When we are children or today we see our children see those gifts under the tree, our greatest rewards is to see those smiles and happiness that they give when seeing each gift that Santa gave them under the tree. At the end of the movie we see how Arthur makes her father and brother stay to see the joy of the girl with her gift, when even Santa Claus had forgotten that part.