Raya and the Last Dragon | Review | SPOILER FREE [ENG/ESP]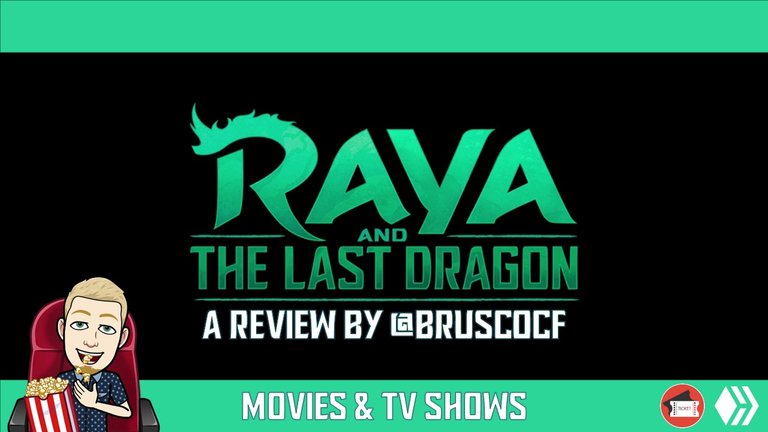 Raya and the Last Dragon is a Disney Animation Studios film within the framework of princess movies, but as in Frozen or Moana, the model of a girl in distress waiting to be rescued has been broken. They are characters that appear in the field of heroines, who are traveling in this classic path of the hero, must face external and internal evils to achieve both personal growth and to try to help the society that surrounds them.
Raya y el Ultimo Dragón es un filme de Disney Animation Studios dentro del marco de las películas de princesas, pero al igual que en Frozen o Moana, el modelo de chica en apuros esperando ser rescatada se ha roto. Ellas son personajes que se presentan en el terreno de las heroínas, quieres recorriendo este clásico camino del héroe deberán enfrentar males externos e internos para conseguir tanto un crecimiento personal como para intentar ayudar a la sociedad que las rodea.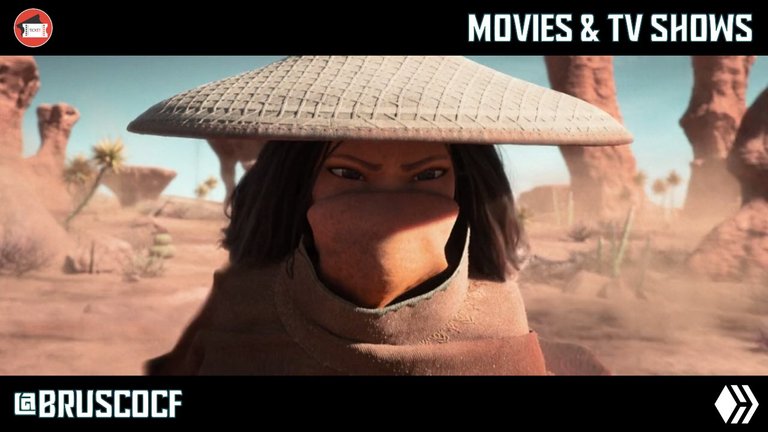 In this film Raya must embark on a mythical adventure, since the gem of the dragon that protected her land Kumandra from evil spirits has been broken, turning a large part of the population into stone. Now she'll be in search of the last dragon, her last hope of finding someone who can help her recover all these fragments of the gem to try to restore peace in the land.
En este metraje será Raya quien debe emprender una mítica aventura, ya que la gema del dragón que protegía a su tierra Kumandra de los espíritus malignos se ha roto, convirtiendo a gran parte de la población en piedra. Ahora ella en búsqueda del ultimo dragón, su ultima esperanza de encontrar a alguien que pueda ayudarla a recuperar todos estos fragmentos d la gema para intentar así restaurar la paz en Kumandra.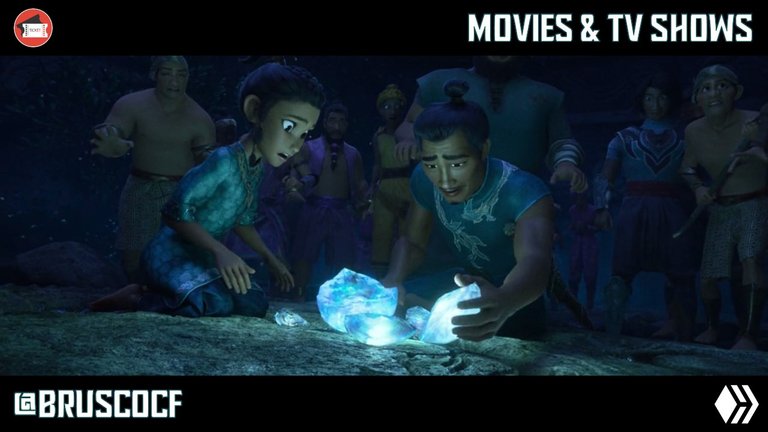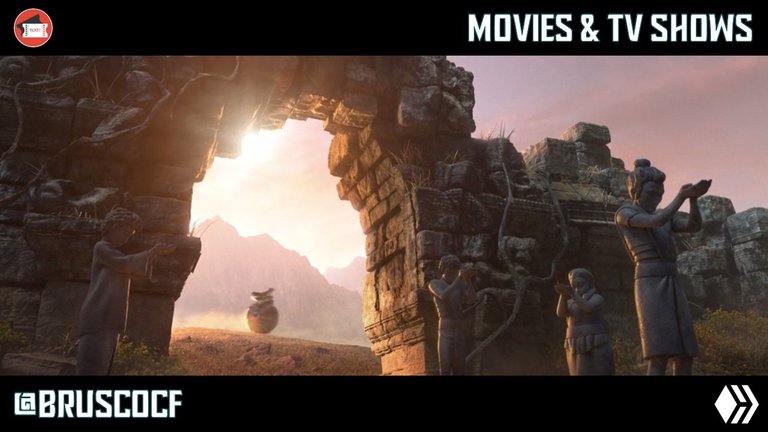 You see, from its first teaser this film was the subject of much criticism, since many people thought that there were too many similarities between Raya and Korra, or to generalize, between Avatar: The Last Airbender and Raya, and the truth is that although The film manages to make its own personality and atmosphere, during development, there's a feeling of familiarity since many events or characters remind us of others previously explored by Disney or by other producers.
Verán, desde su primer avance esta película fue motivo de mucha critica, puesto que a muchas personas les pareció que habían demasiadas similitudes entre Raya y Korra, o para generalizar, entre Avatar: The Last Airbender y Raya, y la verdad es que si bien la película consigue hacerse de su propia personalidad y atmosfera, durante el desarrollo si existe como un sentimiento de familiaridad ya que muchos eventos o personajes nos recuerdan a otros previamente explorados por Disney o por otras productoras.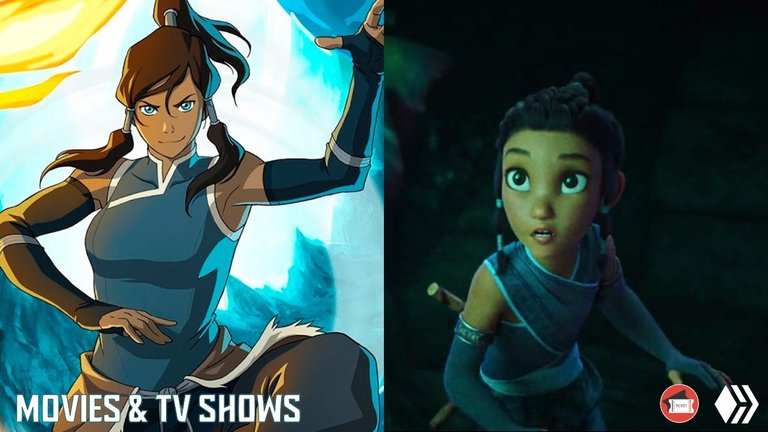 At the beginning, it reminds a bit of adventure classics such as Indiana Jones or Kill Bill because we have a finding the treasure-like scene and the confrontation of two powerful women, and of course Mulan, which is the film that I had the most in mind once the last dragon was shown on stage. called Sisudatu (Sisu for friends).
Al inicio recuerda un poco a clásicos de la aventura como indiana Jones con una escena que asemeja una busqued de un tesoro prohibido o a Kill Bill porque tenemos el enfrentamiento de dos mujeres poderosas, y por supuesto Mulán, que es la película que tuve más presente una vez que fue mostrado en escena a el ultimo dragón llamado Sisudatu (Sisu para los amigos).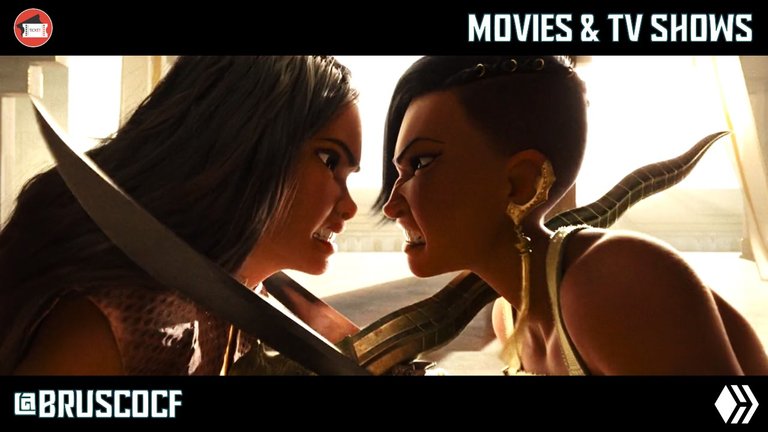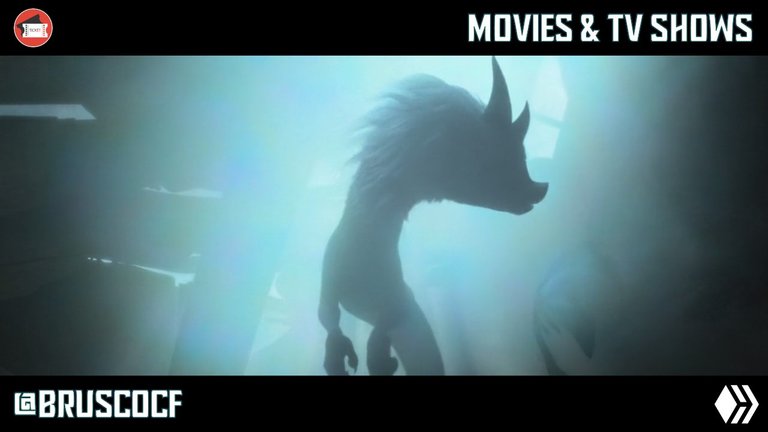 The moment the last dragon is revealed, the one that became a legend 500 years ago for saving humanity, I found it very anticlimactic. Automatically I thought of Mushu because of that comic, clumsy but noble character that Sisu kinda are and also, to tell the truth I thought "ok, from this moment this has become a comedy, I no longer think it has an epic or powerful tone." I was wrong… It didn't take long for Sisu to win me over.
En el momento en que se revela el último dragón, el que hace 500 años se convirtió en leyenda por salvar a la humanidad, me resultó muy anticlimático. Automáticamente pensé en Mushu por ese carácter cómico, torpe pero noble que tiene el personaje y también la verdad pensé "ok, a partir de este momento esto se ha convertido en una comedia, ya no creo que tenga mas un tono épico o poderoso". Me equivoqué… No pasó mucho tiempo para que Sisu me conquistara.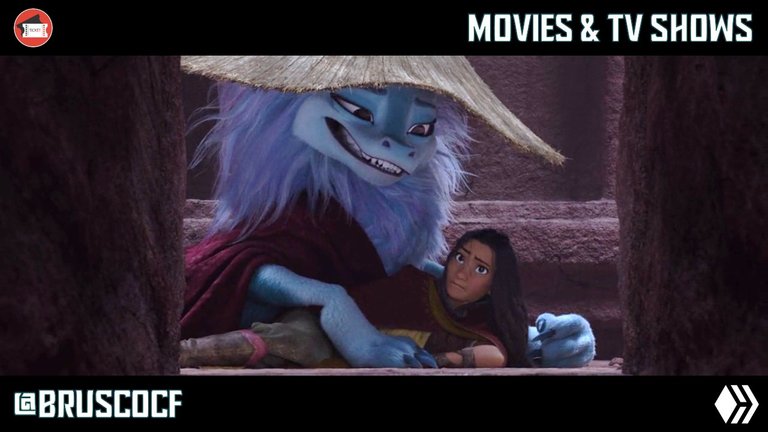 Speaking of the work of the one who voices the dragon in its original language (Nora Lum, better known as Awkwafina), it was spectacular. It was not so much the character's jokes (which most of them end up working) that won me over, but the nobility and disinterest that characterizes Sisu.
Hablando del trabajo de quien le da la voz al dragón en su idioma original (Nora Lum, mejor conocida como Awkwafina), fue espectacular. No fueron tanto los chistes del personaje (que terminan por funcionar la mayoría de ellos) los que me conquistaron, sino la nobleza y el desinterés que caracteriza al personaje.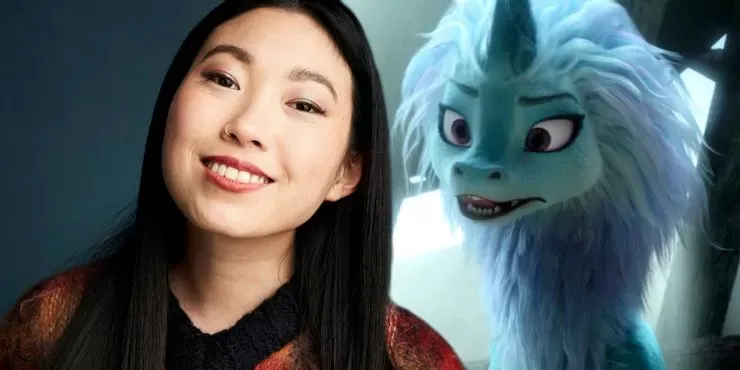 Source
Definitely, the formula that Disney uses continues to work because they know how to create this kind of characters, those that transcend stories and eventually make you want a plush, funko pop or merchandising of them. For the fortune of the brand, with this film they manage to overcome one of the most difficult challenges, and that is the fact that the characters weigh even more than the story. I think, for example, of Moana and it is difficult for me to remember what happens inside the film, but I keep Maui in mind. On the contrary, Zootopia has a very good story, but I never felt the need to have any merchandising from that movie.
Definitivamente la fórmula que utiliza Disney sigue funcionando porque saben crear esta clase de personajes, esos que trascienden las historias y que eventualmente hacen quieras un peluche, un funko pop o cualquier cosa o merchandising de ellos. Para la fortuna de la marca, con esta película consiguen superar uno de los retos mas difíciles, y es el hecho de que los personajes pesen aún más que la historia. Pienso por ejemplo hasta en Moana y me cuesta recordar lo que sucede dentro de la película, pero a Maui lo tengo presente. Por el contrario, Zootopia tiene una historia muy buena, pero nunca sentí la necesidad de tener algún producto de esa película.
Source
Without a doubt, this is an epic film thanks to the adventure sequences made up of some confrontations and others of chases. For this very reason the movie feels very rushed; the mission is so great that traveling through 4 different regions to gather the pieces of the dragon gem, aware of the dangers and challenges that each one of them can represent, makes many events feel suffocated by lack of time, and that causes that all of a sudden credibility is reduced to the simplicity of some of the obstacles to obtaining such pieces.
Sin duda esta es una película de corte épico gracias a las secuencias de aventura compuestas algunas por enfrentamientos y otras por persecuciones. Por esta misma razón la cinta se siente muy apresurada; la misión es tan grande que recorrer 4 regiones distintas para reunir las piezas de la gema del dragón, conscientes de los peligros y retos que puede representar cada una de ellas, hacen que muchos eventos se sientan sofocados por la falta de tiempo, y eso ocasiona que de pronto se reste credibilidad a lo sencillo que resultan algunos de los obstáculos para obtener dichas piezas.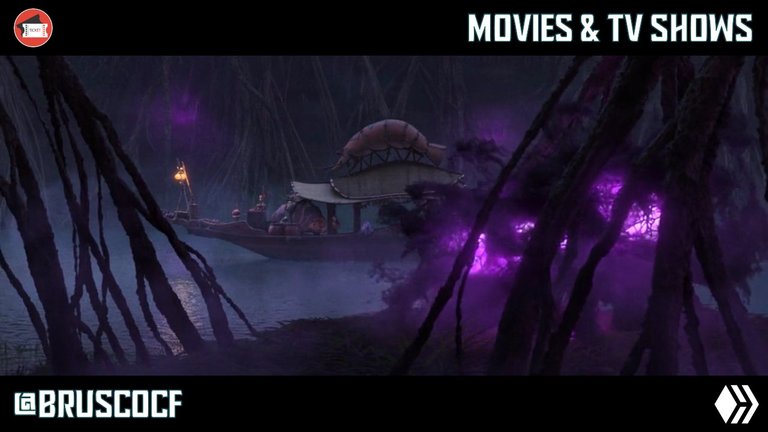 Although it is clear to me that the message of its creators is not going to highlight how skilled Raya or his companions can be, even so, when a challenge does not feel threatening enough, the next one to meet begins to ask for some strength .
Si bien me queda claro que el mensaje de sus creadores no va a entorno a resaltar lo hábiles que pueden ser Raya o sus compañeros, aun así, cuando un reto no se siente lo suficientemente amenazante, el siguiente por cumplir empieza a pedir algo de fuerza.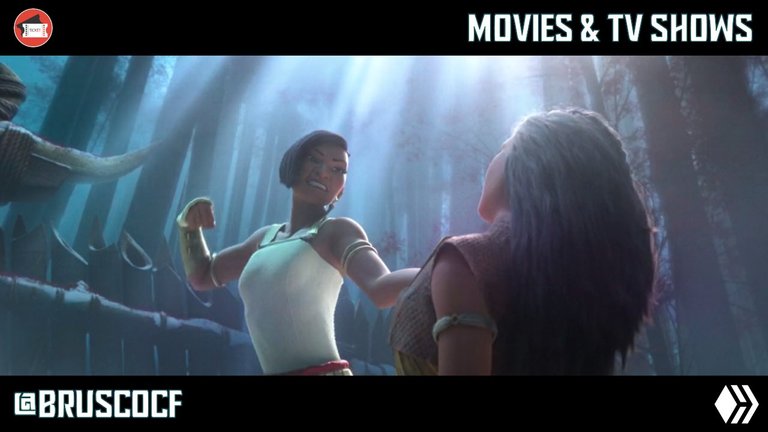 The film at no point becomes boring thanks to the chemistry and dynamics of its characters. Of course, I already mentioned it, as is the case with Sisu, but also with some of the colleagues who are joining this mission.
La película en ningún punto llega a ser aburrida gracias a la química y dinámica de sus personajes. Claro, ya lo mencioné como es el caso de Sisu, pero también de algunos de los compañeros que se van sumando a esta misión.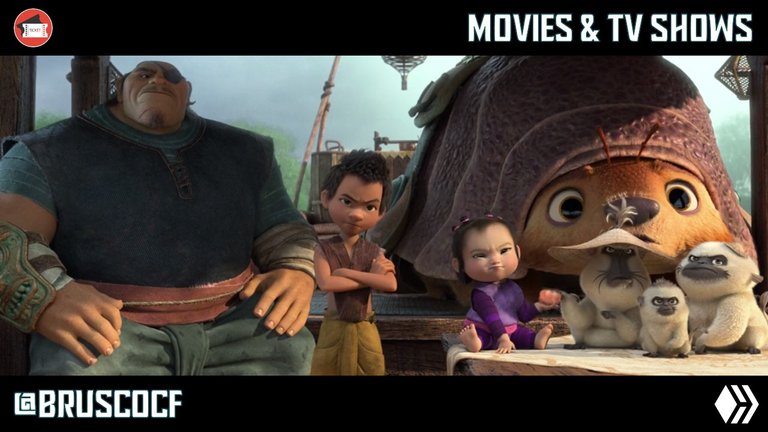 Now, I understand that every time the exact same thing is said: "Wow, Disney doesn't stop surpassing themselves, the animation was on another level, everything looks so real" I'm sorry but I have to say it, the cinematography really does not stop impacting, we know which is an animation, but the spaces, textures, gestures and corporality of the personnel feel so real that sometimes it seemed to me to be disturbing in terms of realism, not in the design as such because if it is more attached to a cartoon but with the corporality and the gestures of the characters, it really is like seeing a person acting.
Ahora, entiendo que cada vez se dice exactamente lo mismo: "Wow, Disney no para de superarse, la animación fue de otro nivel, todo luce tan real" Lo siento pero tengo que decirlo, la cinematografía de verdad no deja de impactar, sabemos que es una animación, pero los espacios, texturas, gesticulación y corporalidad de los personales se siente tan reales que a veces me llegaba a parecer perturbador en cuanto al realismo, no en el diseño como tal porque si está mas apegado a una caricatura pero con la corporalidad y la gesticulación de los personajes, realmente es como ver a una persona actuando.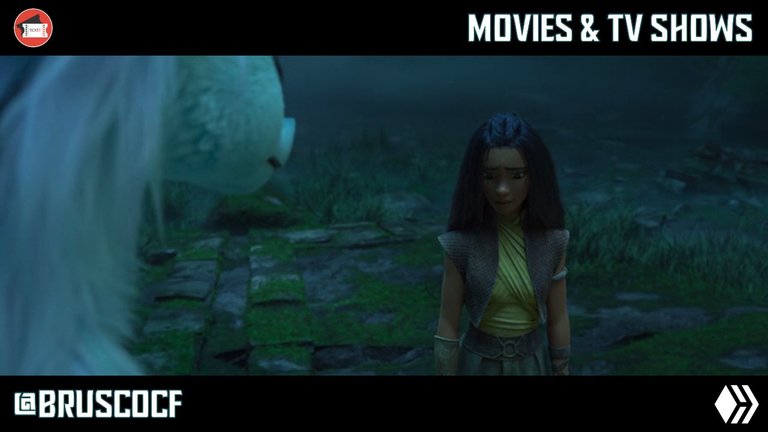 What I cannot fail to emphasize is the message of the film, which draws my attention a lot, since it is one that misses a bit the fact that it's present in a film with an epic character like this; a message of learning to trust the other, stop judging by past mistakes and start giving vows of faith to those who have hurt or betrayed us, talks about how a rank does not define your value, skills or bravery, and how when someone else decides to trust you, that becomes an engine to achieve incredible things.
Lo que no puedo dejar de destacar es el mensaje de la película, el cual me llama mucho la atención, puesto que se trata de uno que extraña un poco el hecho de que esté presente en un filme de carácter tan épico como este; un mensaje de aprender a confiar en el otro, dejar de juzgar por los errores del pasado y empezar a dar votos de fe en aquellos que nos han lastimado o traicionado, habla de como un rango no define tu valor, capacidad o valentía, y como cuando otra persona decide confiar en ti eso se vuelve en un motor para lograr cosas increíbles.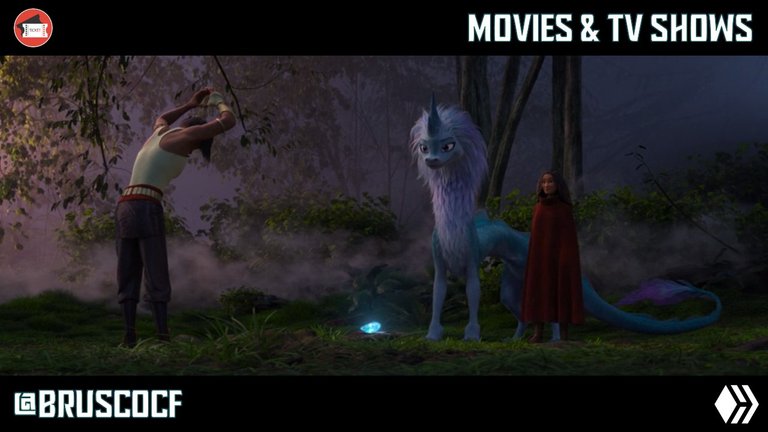 Disney has managed to build a new space, a completely credible and beautiful land, inspired by Southeast Asia, they managed to build a convincing and above all very beautiful legend, and although yes, we have to be honest, on several occasions it feels little original and like a mix of other movies or legends, this for me did not detract from its charisma.
Disney ha sabido construir un nuevo espacio, una tierra completamente creíble y hermosa, inspirada en el sudeste de Asia, lograron construir una leyenda convincente y sobre todo muy bella, y a pesar de que sí, hay que ser honesto, en varias ocasiones se siente poco original y como una mezcla de otras películas o leyendas, esto para mí no le restó carisma.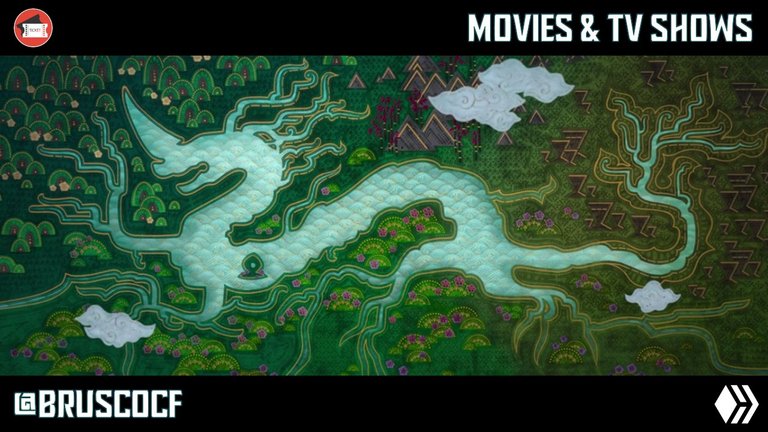 Raya and the last dragon is an entertaining film from beginning to end, with a peculiar message, simple without a doubt, but very powerful.
Raya y el ultimo dragón es una cinta entretenida de principio a fin, con un mensaje peculiar, sencillo sin duda, pero muy poderoso.
My Score: 9/10
Mi calificación: 9/10
Poster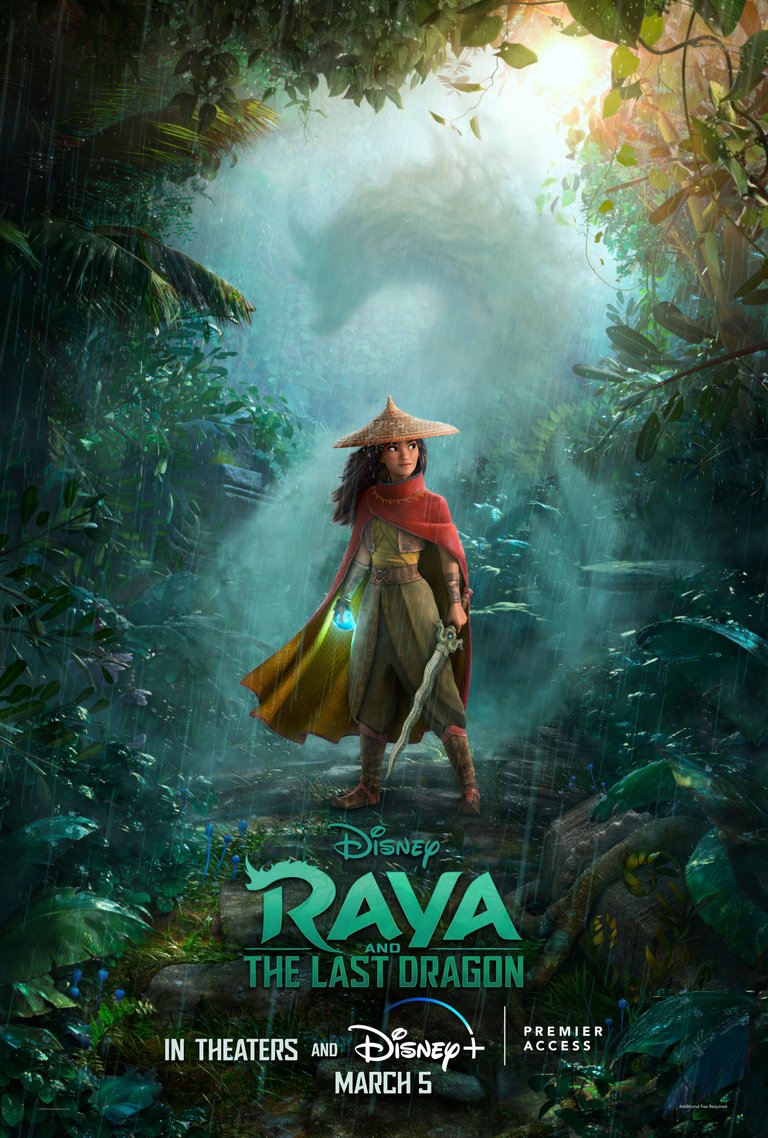 Source
Without further ado, I say goodbye my dear readers; I have been absent, but that has its explanation, you can read it HERE. The important thing is that I am with you all again.
Sin más que agregar, me despido mis queridos lectores; he estado ausente, pero eso tiene su explicación, pueden leerla AQUÍ. Lo importante es que ya estoy de nuevo con todos ustedes.
¡Nos vemos en la próxima!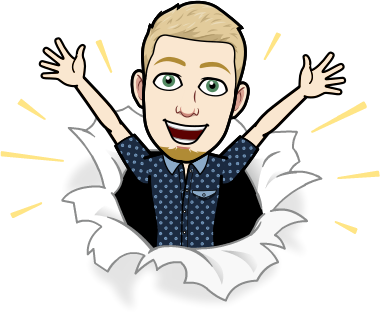 Original Title: Raya and the Last Dragon
Director: Don Hall, Carlos López Estrada
Original Language: English
Genre: Animation, Adventure, Fantasy, Kids And Family
Cast: Kelly Marie Tran, Awkwafina, Izaac Wang, Gemma Chan, Daniel Dae Kim, Benedict Wong
Release Date (Streaming): Mar 5, 2021
Images taken from the trailer and film (These were taken from Disney+)
Image of Korra taken from HERE
Images retouched with Adobe Photoshop CC 2014
Avatar created with the Bitmoji app on Android.
Imágenes extraídas del tráiler y película (Estas fueron tomadas desde Disney+)
Imagen de Korra extraída de AQUÍ
Imágenes retocadas con Adobe Photoshop CC 2014
Avatar creado con la Bitmoji App en Android.
---
---