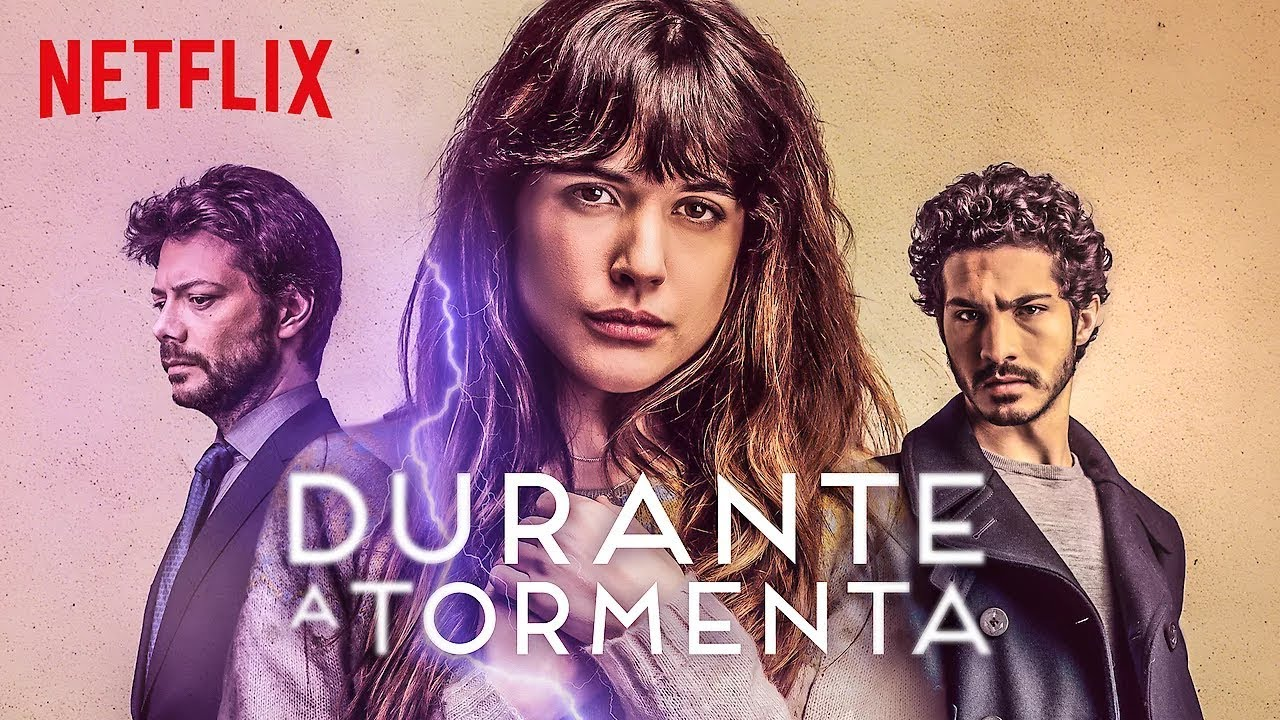 Source
Greetings to the entire Hive community. This time I come to present my opinion and review of this science fiction film. I love movies related to time travel and even more when there are different time sequences.

The movie is about a family moving into a new home. In that new house there is an old television with a video camera from the 80's and when watching one of the tapes an electrical storm is unleashed that is responsible for a space-time change, within the tape there is an interesting story that I do not want to comment on. so that you can be surprised.

The truth is that the protagonist manages to communicate through the old television with a boy born in the late 80's and soon realizes that his whole life has gone down a ravine since the temporal distortion produced by the storm causes that there is a collision in time changing everything she remembered.

Saludos a toda la comunidad de Hive. En esta oportunidad les vengo a presentar mi opinión y reseña de esta película de ciencia ficción. Amo las películas relacionadas con viajes temporales y aún más cuando hay distintas secuencias de tiempo.

La película va de una familia que se muda a una nueva casa. En esa nueva casa hay un televisor viejo con una cámara de video de los 80's y al ver una de las cintas se desata una tormenta eléctrica que es la responsable de un cambio espacio temporal, dentro de la cinta hay una historia interesante que no quiero comentar para que ustedes puedan llevarse la sorpresa.
Lo cierto es que la protagonista logra comunicarse a través de la vieja televisión con un chico nacido a finales de los 80's y pronto se da cuenta que toda su vida se ha ido por un barranco ya que la distorsion temporal producida por la tormenta hace que haya una colision en el tiempo cambiando todo lo que ella recordaba.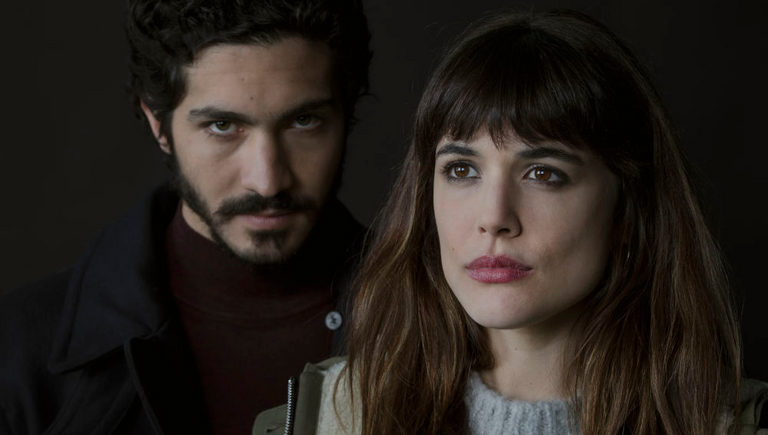 Source
I can't imagine what it would be like to remember something that never existed or that at least not in that time and space. The desperate woman under this situation tries to locate her husband and her daughter, in short, recover her life but no one recognizes her, even her family.
Little by little we will unravel the pieces of the puzzle proposed by the film, giving us a sense of suspense throughout the shoot.

Believe me, I have seen many films related to the subject, such as Predestination, Looper or Returning to the Future, some of them complicated (such as Predestination) and even deverted (such as Returning to the Future). In this one the plot is slightly complex making the content assimilable but giving us a lot of suspense, like a mix between science fiction and thriller.
The film is Spanish and I have another pending to see in the same style as Cronocrimenes. The fact of contact with another person in time reminded me a bit of Steins Gate only without the touch of comedy that anime has.

No puedo imaginarme como sería recordar algo que nunca existio o que por lo menos no en ese tiempo y espacio. La mujer desesperada bajo esta situación intenta ubicar a su esposo y a su hija, en pocas palabras recuperar su vida pero nadie la reconoce, incluso su familia. Poco a poco iremos desengranando las piezas del rompecabezas propuesto por la película, dándonos una sensación de suspense durante todo el rodaje.

Creanme he visto muchas películas relacionadas con el tema, como Predestination, Looper o
Volviendo al futuro, algunas de ellas complicadas (como Predestination) e incluso deviertidas (como Volviendo al Futuro). En esta la trama es levemente compleja haciendo asimilable el contenido pero dándonos mucho suspense, como una mezcla entre ciencia ficción y thriller.
La película es española y tengo otra pendiente por ver del mismo estilo que es Cronocrimenes. El hecho del contacto con otra persona en el tiempo me hizo recordar un poco a Steins Gate solo que sin el toque de comedia que el anime tiene.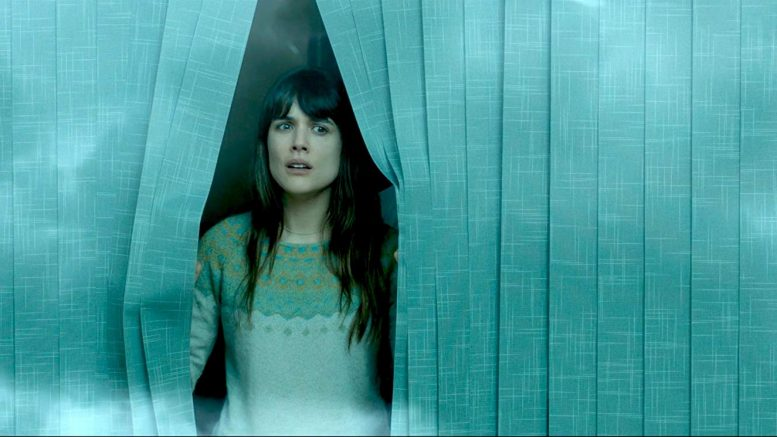 Source
It's not one of the best time-based movies but it does have a well-developed and clean plot. I have not noticed any mistake, maybe I have to see it one more time but the truth is that the film is not bad. Spanish quality cinema that every day I see better films being made.
Within the plot there is a romantic aspect that could not be missing but in a strange and unexpected way as it usually happens with thrillers, we never expect what is happening before our eyes. The thriller has that ability to engage piece by piece a mechanism that explodes before our eyes, leaving us with a surprise.
No es de las mejores películas basadas en el tiempo pero tiene una trama bien desarrollada y limpia. No me he percatado de ningún error, quizás tenga que verla una vez más pero lo cierto es que la película no es mala. Cine de calidad español que cada día veo que hacen mejores películas.
Dentro de la trama hay un aspecto romántico que no podía faltar pero de una manera extraña e inesperada como suele pasar con los thrillers, nunca nos esperamos lo que está pasando ante nuestros ojos. El thriller tiene esa capacidad de engranar pieza por pieza un mecanismo que explota ante nuestros ojos dejándonos con una sorpresa.
Source
In short, a highly recommended film, complete, it is not the best of the best but it will make us feel tension more than once and it will also make us think. The plot is not entirely original, it is something that many of us have already seen but it has its surprising touches and that is a point in its favor. If you want to supplement your list of movies related to time travel I am sure you will not be disappointed.
I would like to know your opinion and any recommendations you have about films of this style. Leave me a comment and I will gladly answer you. Greetings to all.
En fin una película bastante recomendada, completa, no es lo mejor de lo mejor pero nos hará sentir tensión más de una vez y también nos hará pensar. La trama no es del todo original es algo que ya hemos visto muchos de nosotros pero tiene sus toques sorpresivos y eso es un punto a su favor. Si desean complementar su lista de películas relacionadas con viajes en el tiempo estoy seguro que no les decepcionara.
Me gustaría conocer la opinión de ustedes y alguna recomendación que tenga acerca de películas de este estilo. Déjenme un comentario y con gusto les responderé. Saludos a todos.