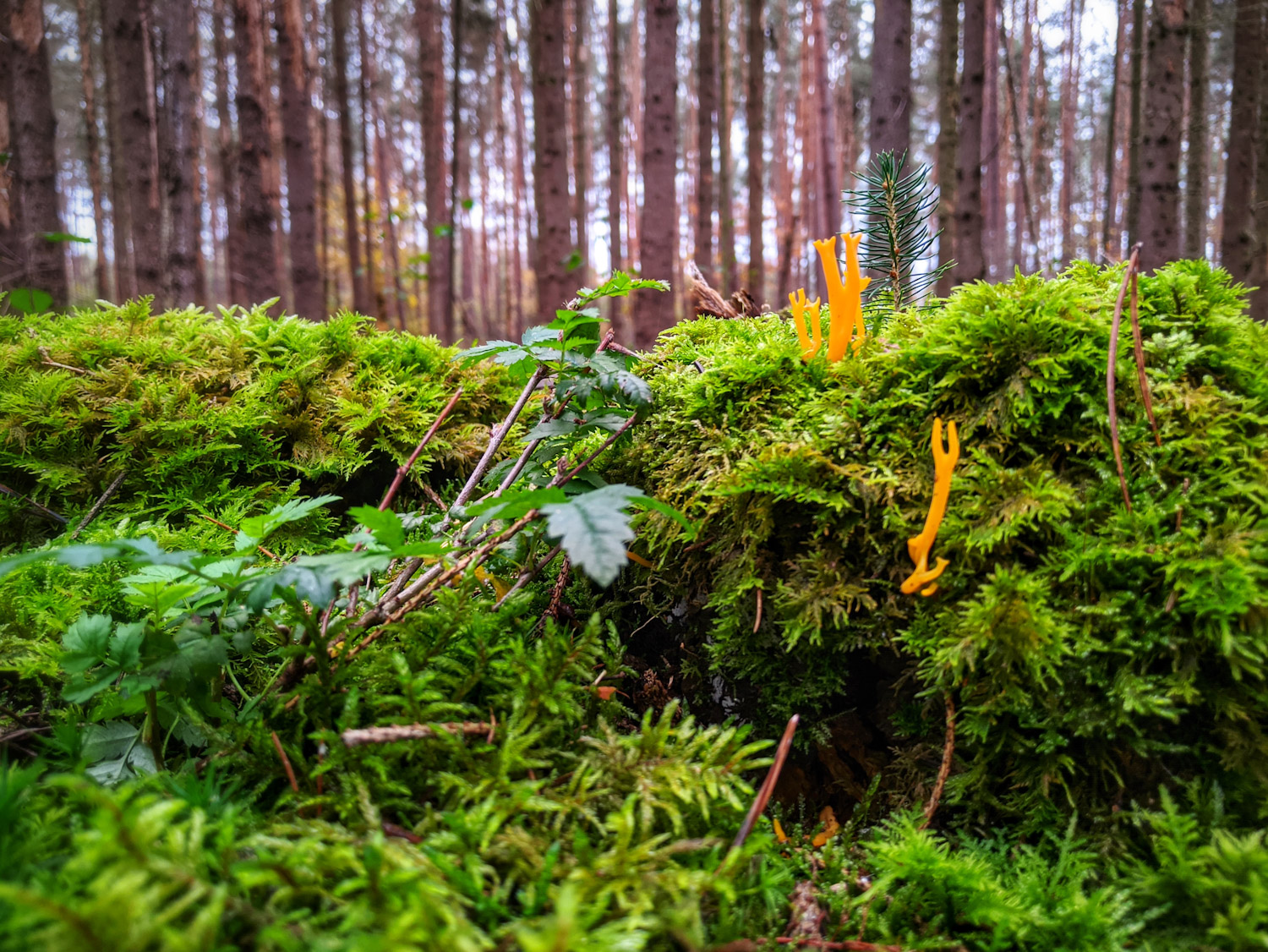 what a beautiful name.
At first I thought I had found a small coral mushroom, ramaria aurea to be precise, but it's not. The coral mushrooms are more brittle and won't bend like the yellow stagshorn, the aforementioned calocera viscosa does.
I was on one of my daily @actifraenk walks, and since it's Friday, I was on the lookout for some fungi when I noticed this tiny orange speckle in a bed of green moss.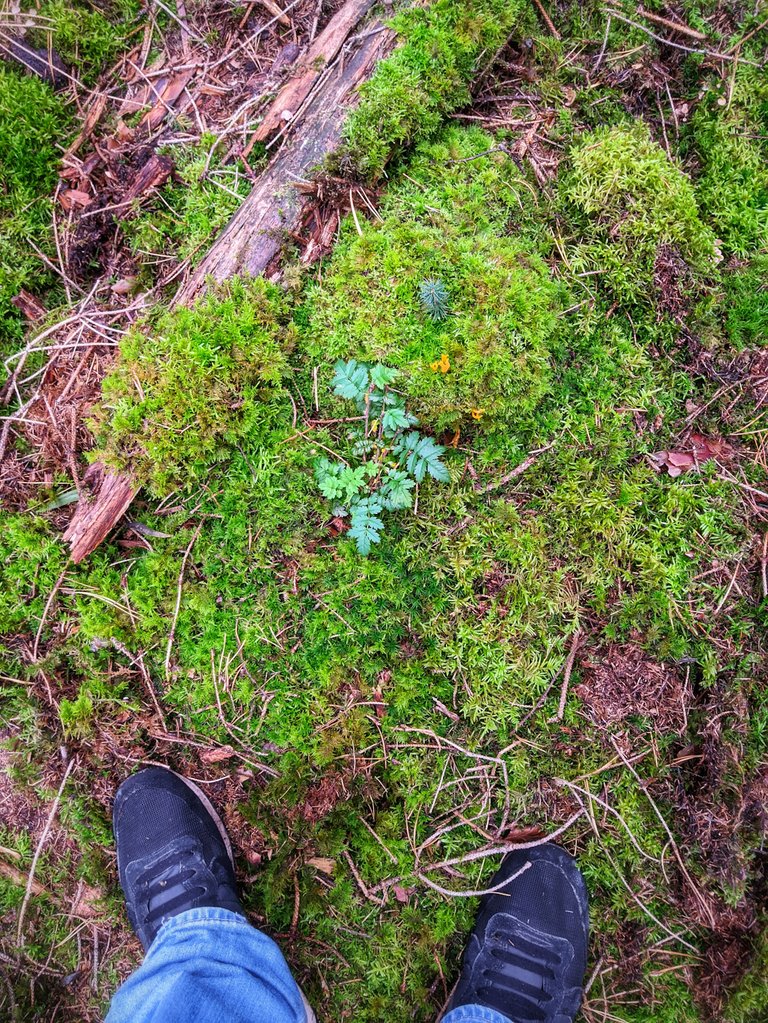 A little micro landscape with an alien looking fungus on a mossy little hill.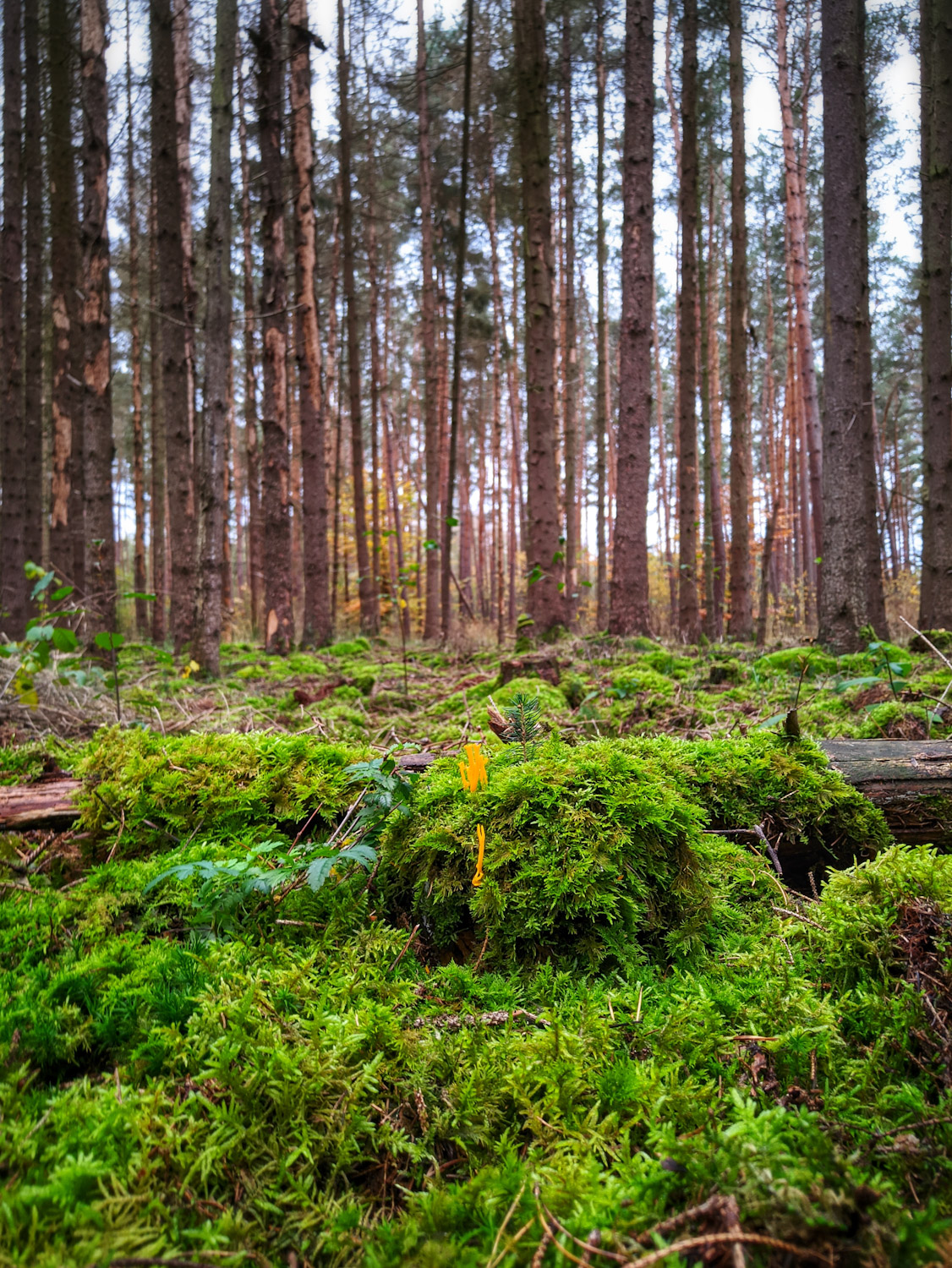 With a tiny pine sprout to help imagine a distorted dimension.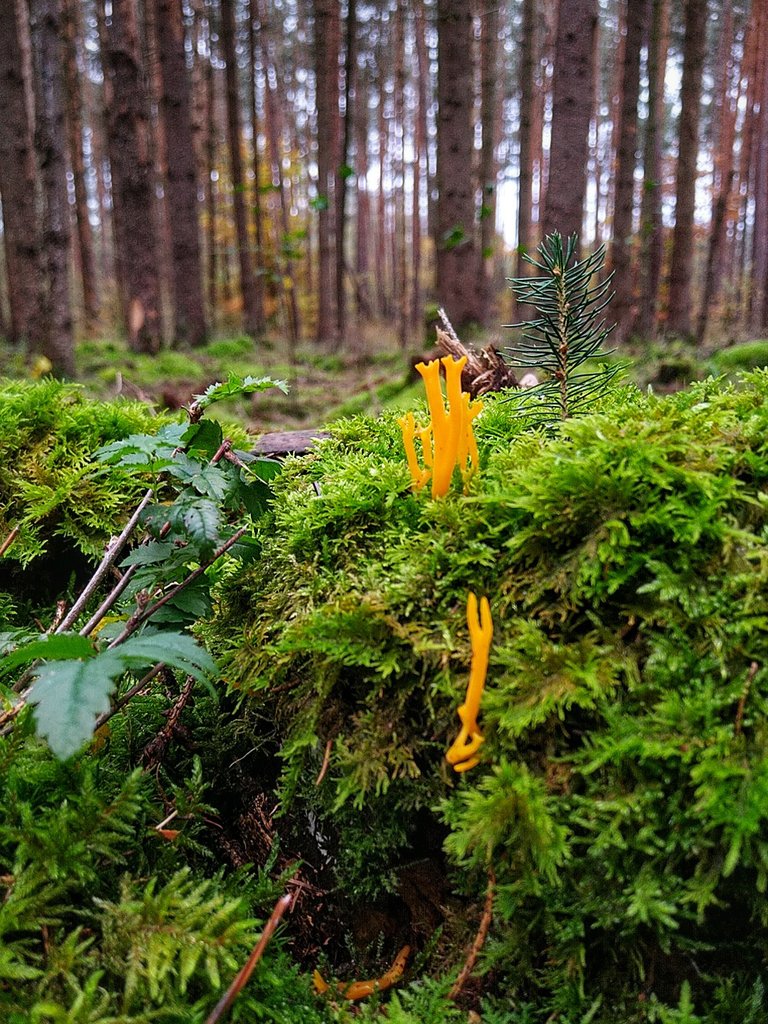 But the highlight is obviously this tiny awesome orange thing!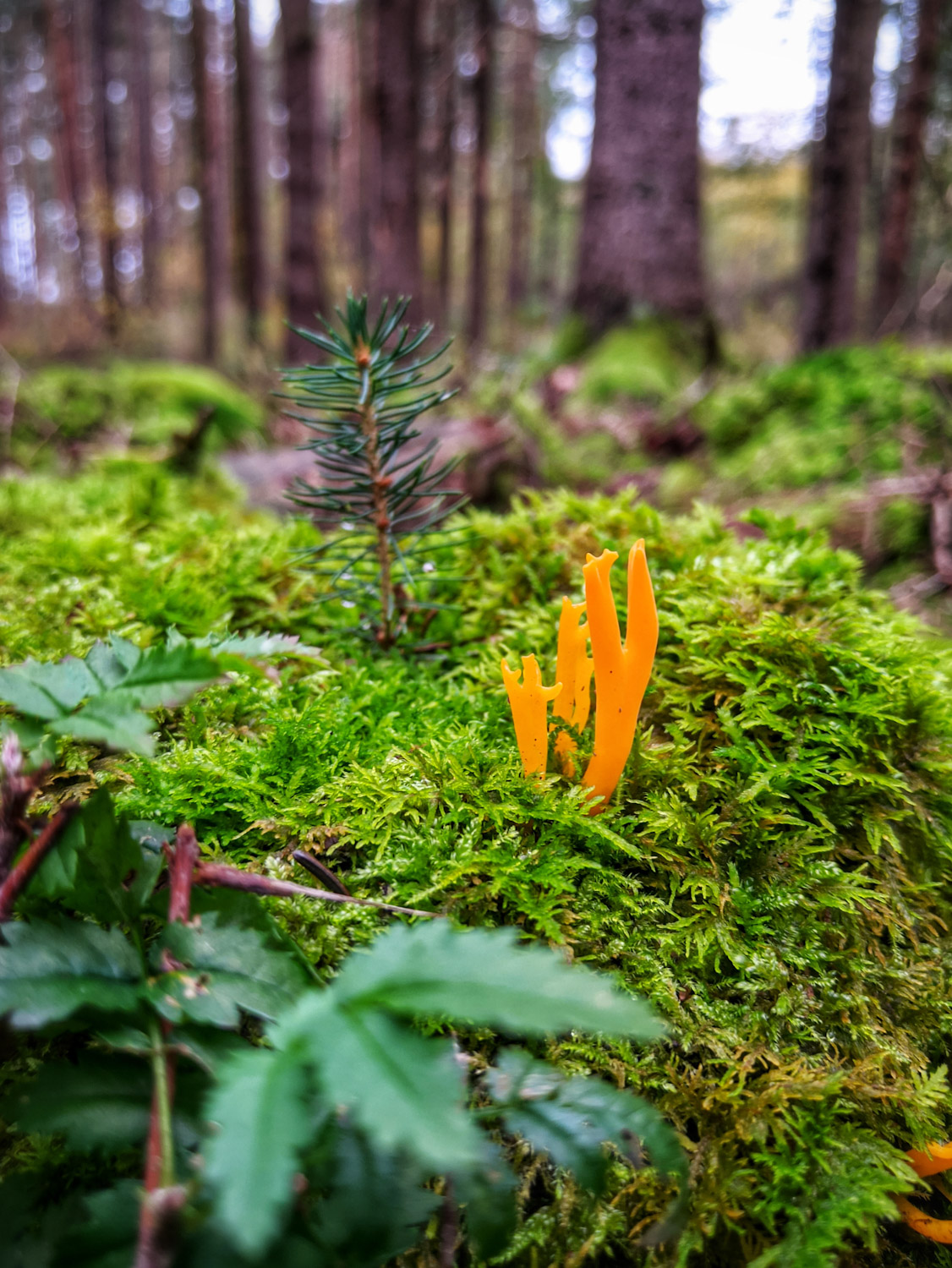 All those pictures looked way too pretty to end up as just a side piece in my daily @actifraenk spam and I hope they'll be appreciated here with you Fungi Lovers.
---
my name is @fraenk


Thank you for viewing my @snaepshots!