Mushroom Monday - On A Tuesday Again
Here is another #mushroommonday on a Tuesday lol. I was out in the boondocks without any internet access hunting for mushrooms yesterday so I have to post them today.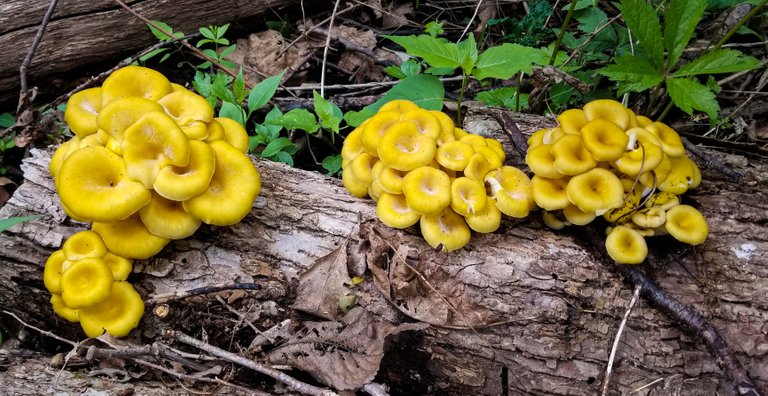 I found a ton of golden oysters up in Wisconsin for the longer three day weekend.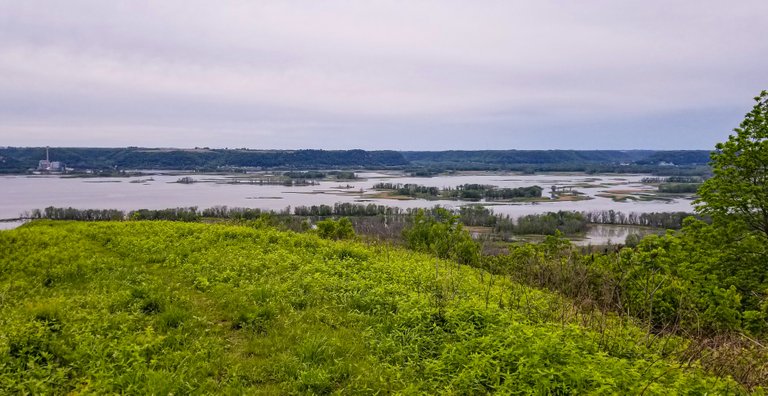 This area of Wisconsin is right next to the border of Iowa along the edge of the Mississippi River. It is very rural out here with tiny little towns of 100-800 people every now and then along the highway.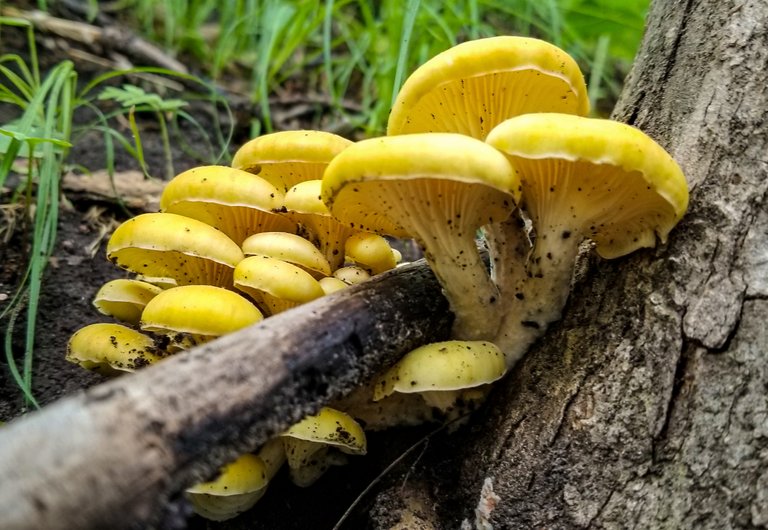 I found quite a few on a state wildlife area where hunting and trapping is allowed. For me I just wanted to hunt for mushrooms and bird photos.

I have grown these golden oysters at home from a kit but have never encountered them in the wild.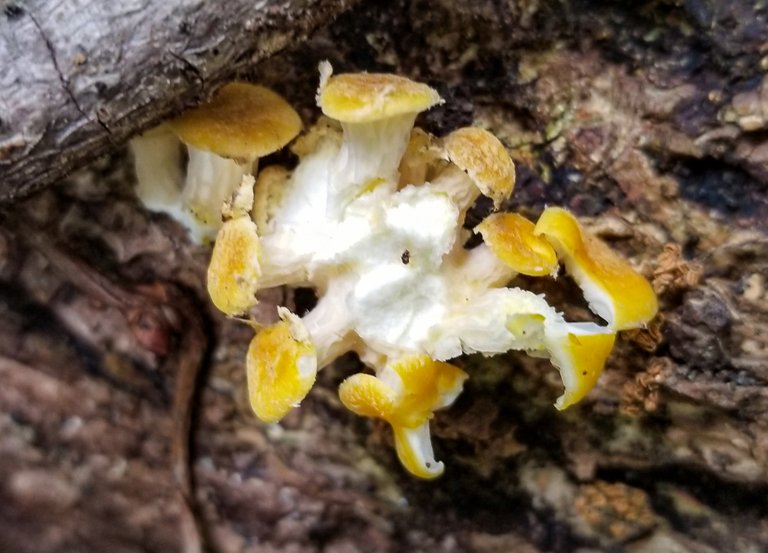 They were all over the place starting from the pinning stage.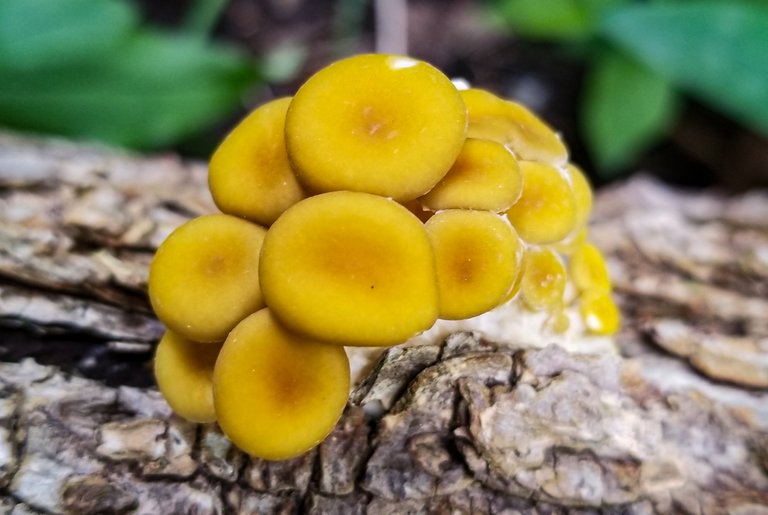 Some were just starting to from a bright orange cap.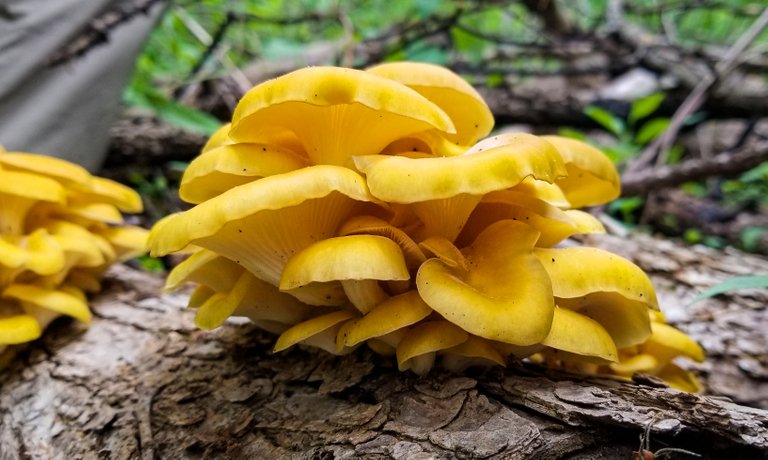 Then there were quite a few large bunches ready for harvest.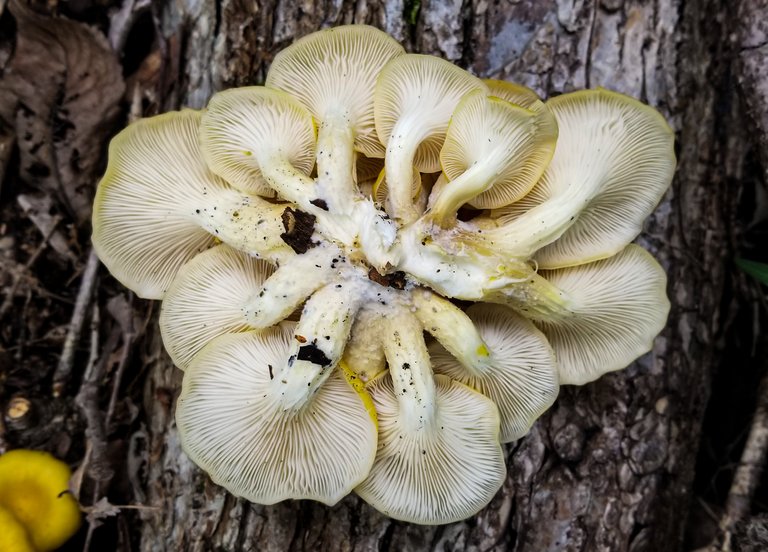 I peeled a few clumps off to bring home and cook.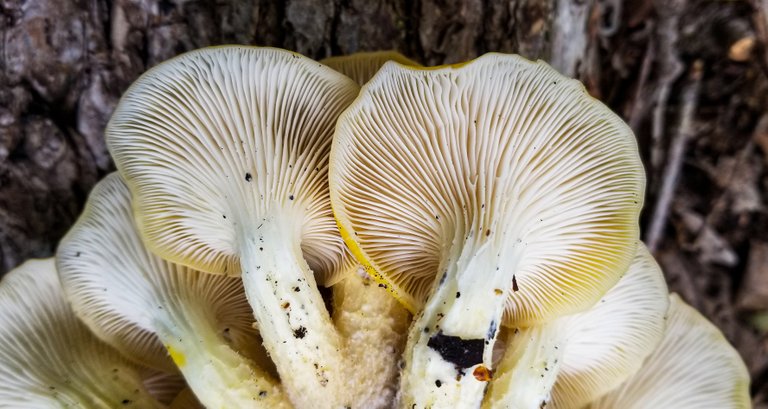 Always check the gills. Oysters have gills that run down the stem. The golden oysters tend to be a bit more fragile and less tough than the white summer oysters where you can't even eat the stem because they are too spongy. The main difficulty will be to pick off all the bark and dirt to get them ready to cook.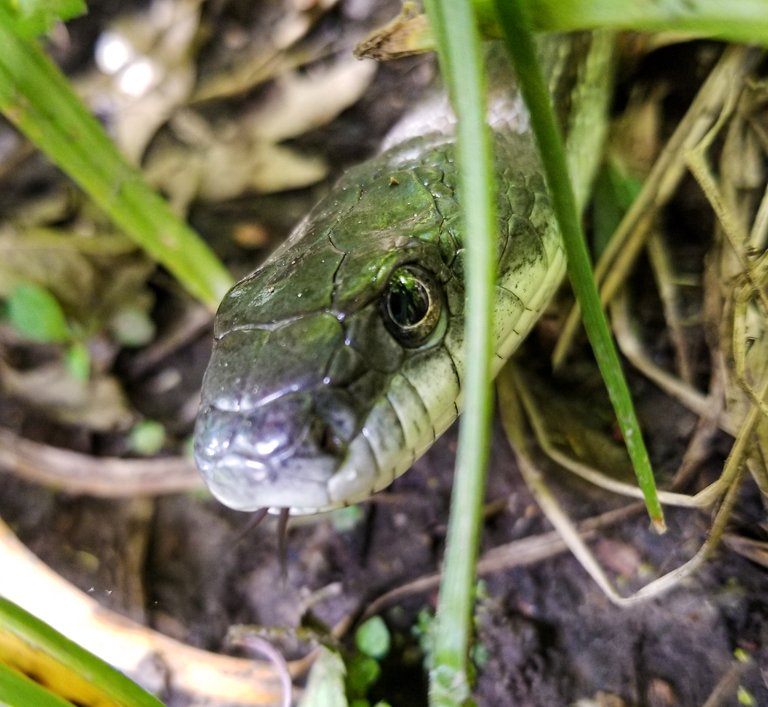 While I was harvesting I got the feeling that something was watching me. Then I saw this large black snake staring at me. He kept very still and let me bring the phone right next to his face for a shot. I think this might be a young black rat snake. He was solid black on top with a white underbelly. He was probably hunting for field mice or chipmunks.
---
---