Fungi Friday - Summer Rains
Here are a few summer rain finds for this #fungifriday by @ewkaw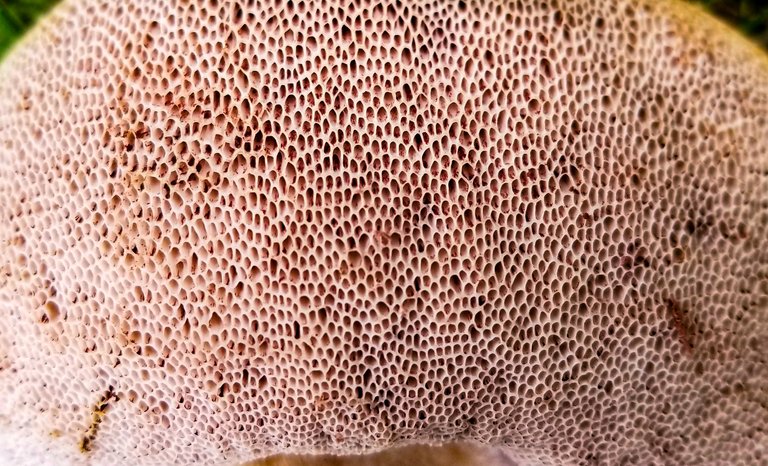 Look at these pinkish pores.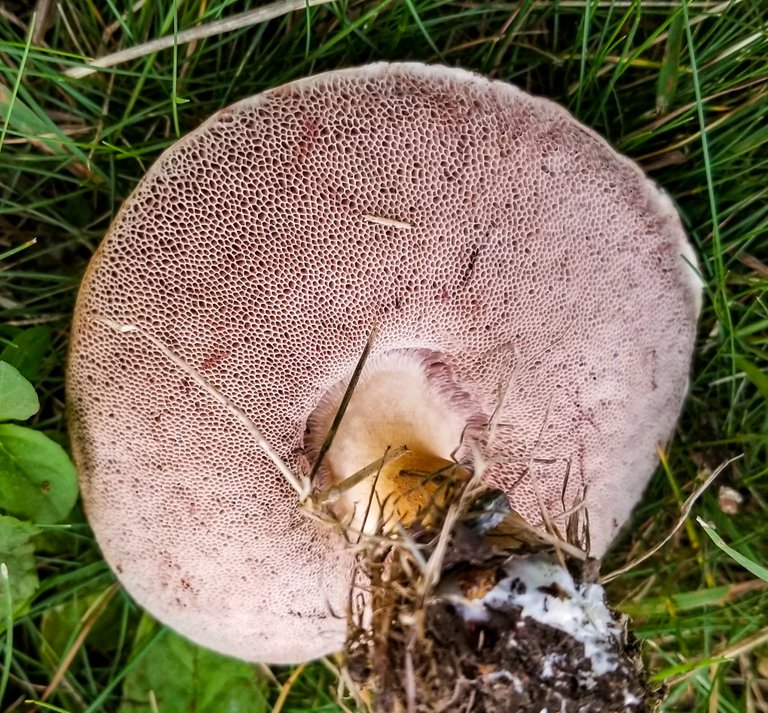 This is definitely a bolete. It's pink pore colors give me a clue as to what it is.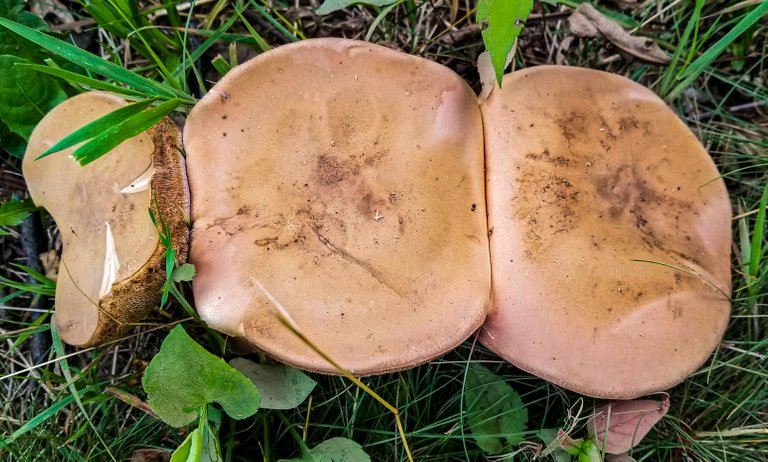 I found a trio of them smashed together like marshmallows. Note the leaf in the lower right is completely pink from the pores. This is definitely a bitter bolete aka Tylopilus felleus. These aren't poisonous but they are horribly bitter, something like a cross between a rotten pecan and burnt charcoal in taste.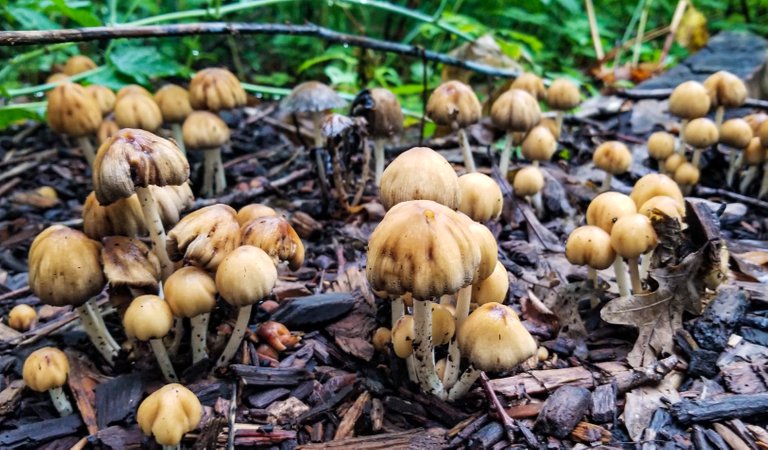 Next up is an army of ink caps.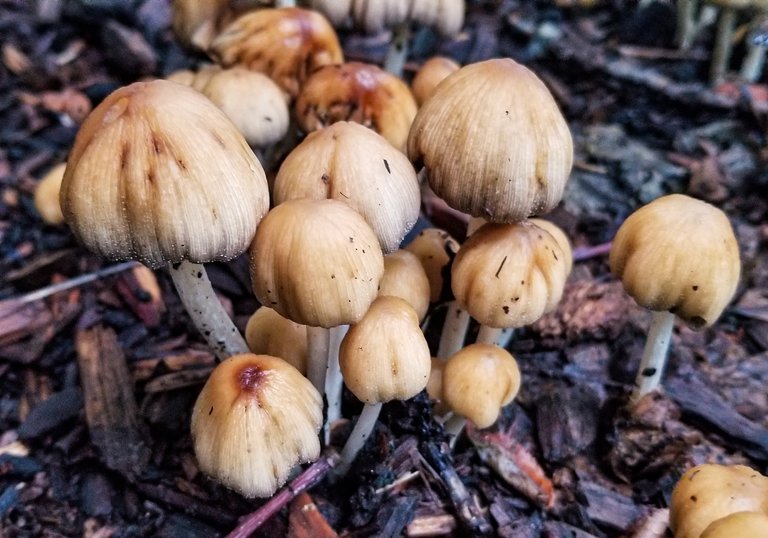 These are mica caps, technically edible but not very tasty and only good in soups.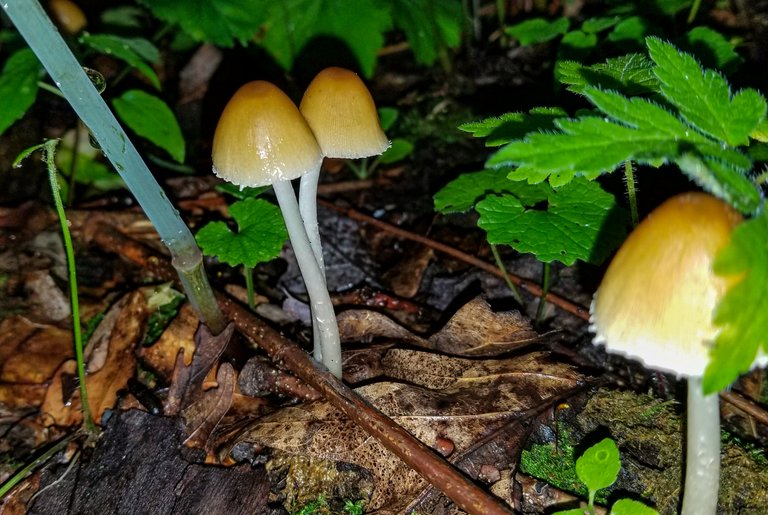 Here is a UFO LBM unidentified fungal organism little brown mushroom. They seem to be a mycena of sorts. There are so many types these little brown mushrooms it is difficult to get the actual latin name and ID.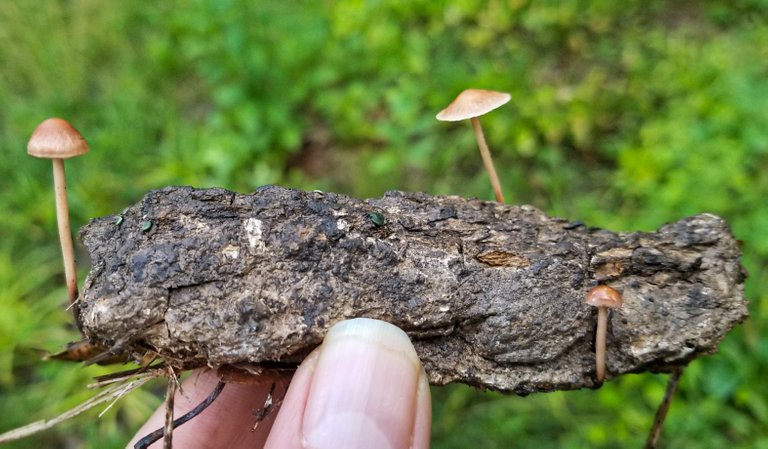 Here is a trio of teeny tiny mushroom. Given their size and that they are growing on a piece of bark I would guess these are maybe stunted common bonnets aka Mycena galericulata. Still not quite as small as the little acorn mushrooms I've found previously but still one of the smallest mushrooms I've found.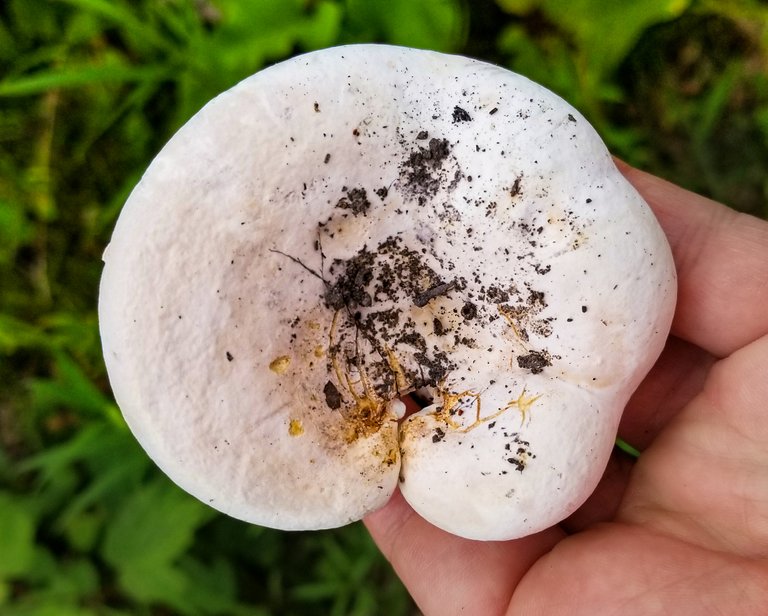 Here is a fairly common summer mushroom that is edible if you can brave the heat.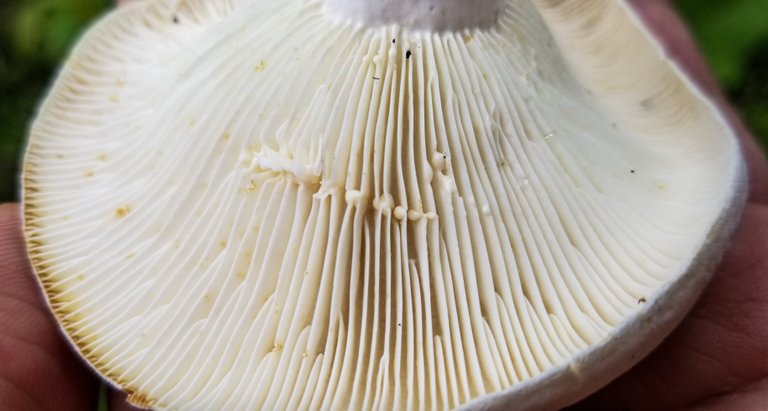 This is a Peppery Milkcap aka Lactarius piperatus. You can test to see if a mushroom is a milk cap by cutting the gills and seeing the lactarius bleed out. The taste of these is way to hot to eat in a meal, it is like black pepper x5. I usually just dehydrate and powder these then add tiny pinches of it to soups etc as a spice.
That's all for this #fungifriday happy hunting :-)
---
---