Here are some really unique mushrooms for this #fungifriday by @ewkaw


Look at these turquoise beauties.


Their common name is green woodcup or elfcups. They look more blue to me than green. Their latin name is Chlorociboria aeruginascens.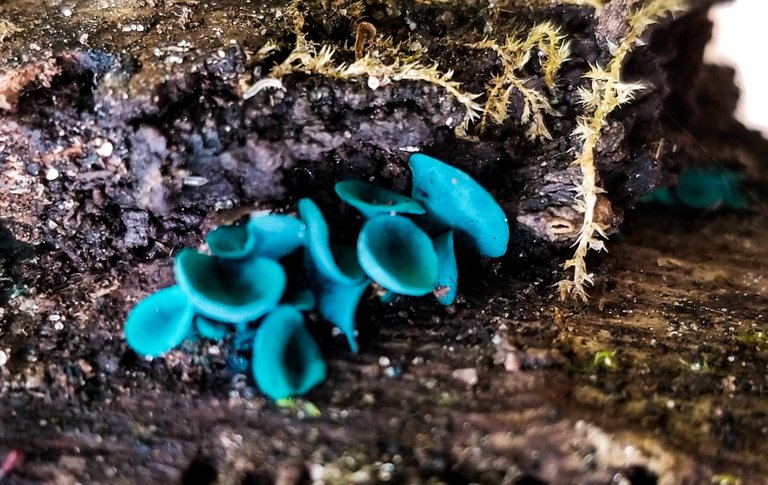 These are super tiny mushrooms. They are only about 1/4 inch in diameter at their largest most are even smaller.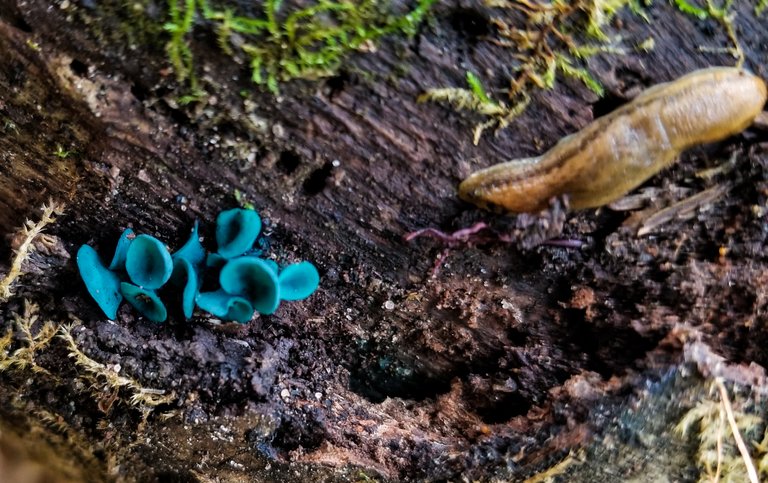 These are edible as well but they are bland and tasteless. So at best they can be used as a decorative garnish. The slug is cruising for a nice meal.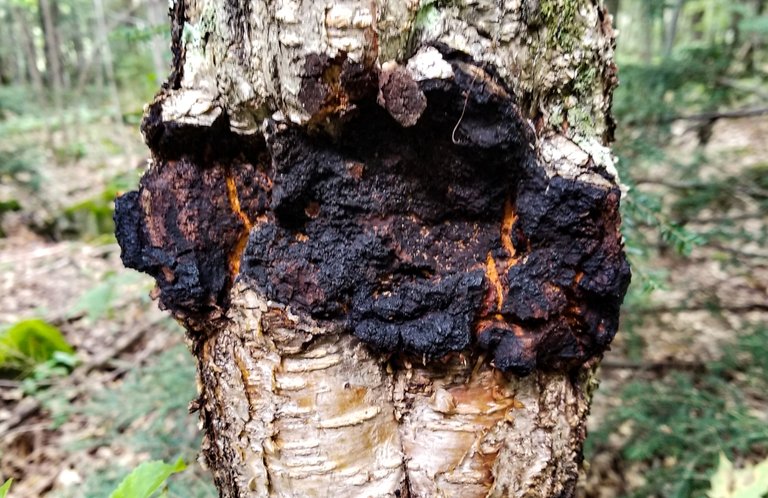 Now to contrast the blue mushrooms above here is the remnant of some harvested chaga mushroom. Chaga is a black crumbly shapeless growth on the side of birch trees that is a much sought after medicinal for its anticancer and antiviral properties. Someone got to this one before I could harvest it. I like to grind it into a fine powder and add it to hot chocolate or chai tea.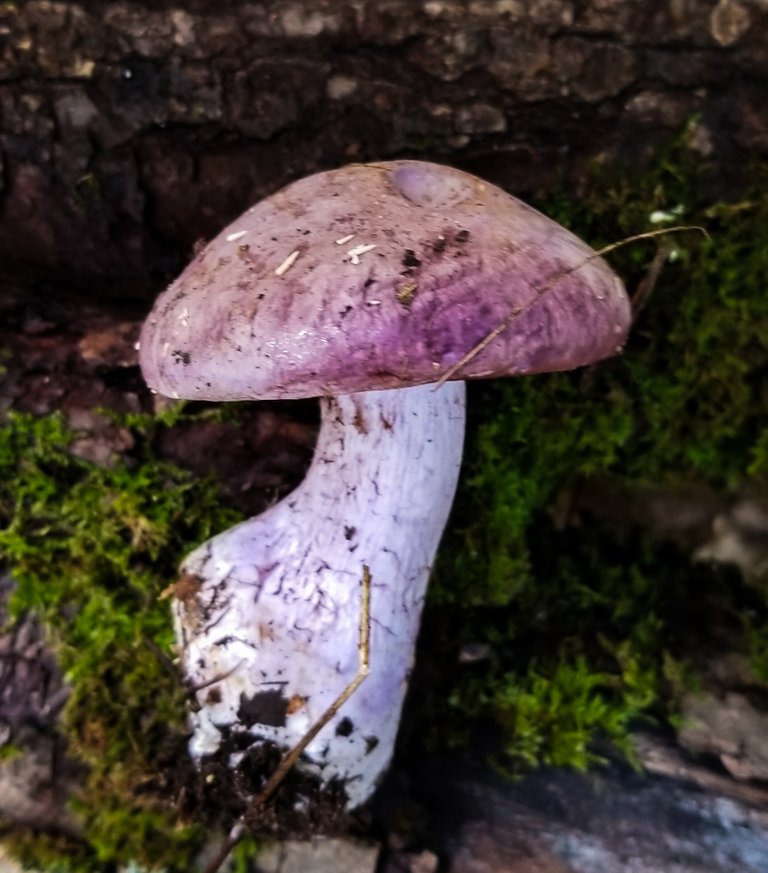 Now for another colorful edible mushroom.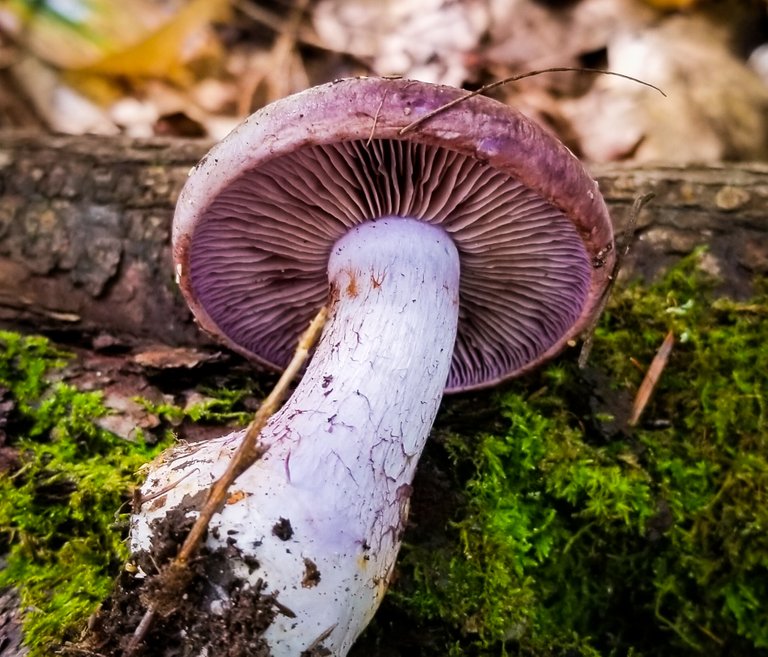 This is a blewit mushroom. The latin name is Clitocybe nuda. They are a tasty edible that is pretty easy to identify because of its purple cap and gills. Sadly I only found one so only enough for a taste not a meal :-(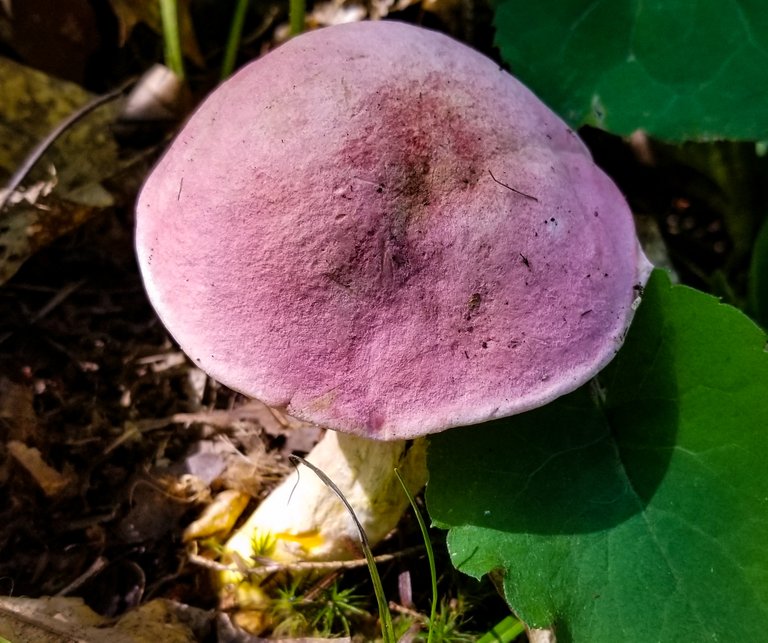 Here is another colorful mushroom.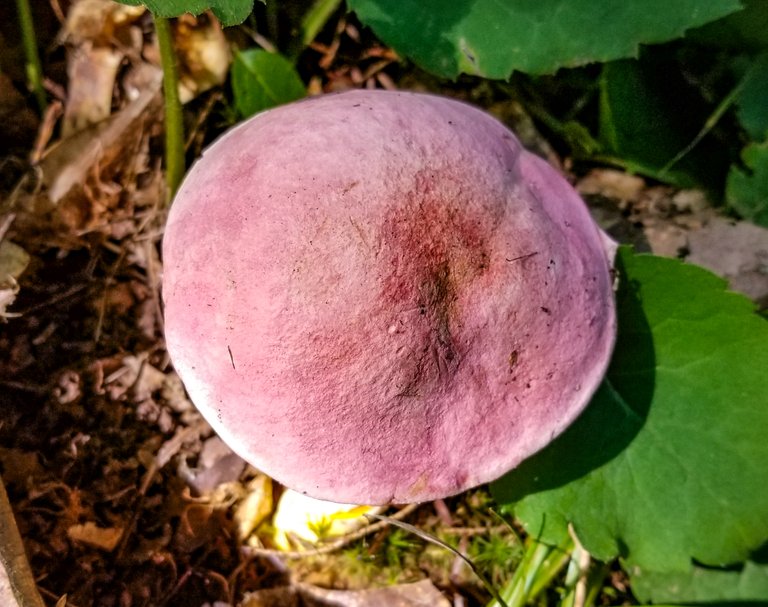 This is a really large pink capped bolete. My best guess is that this is a pale violet bitter bolete. Latin name is Tylopilus plumeoviolaceus.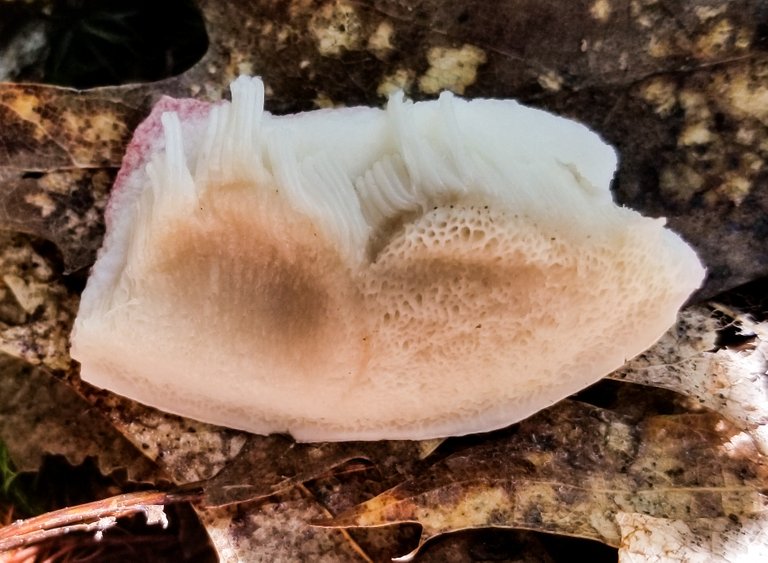 I pinched off a piece to see the pore color and if it stained blue. It did not stain so I gave it a taste test.... super bitter. They are technically edible but way way bitter. The only way you could eat this is to pickle it and use it like a green olive for cocktail.
That's it for this #fungifriday :-)