Here are a few mushroom finds for this #fungifriday by @ewkaw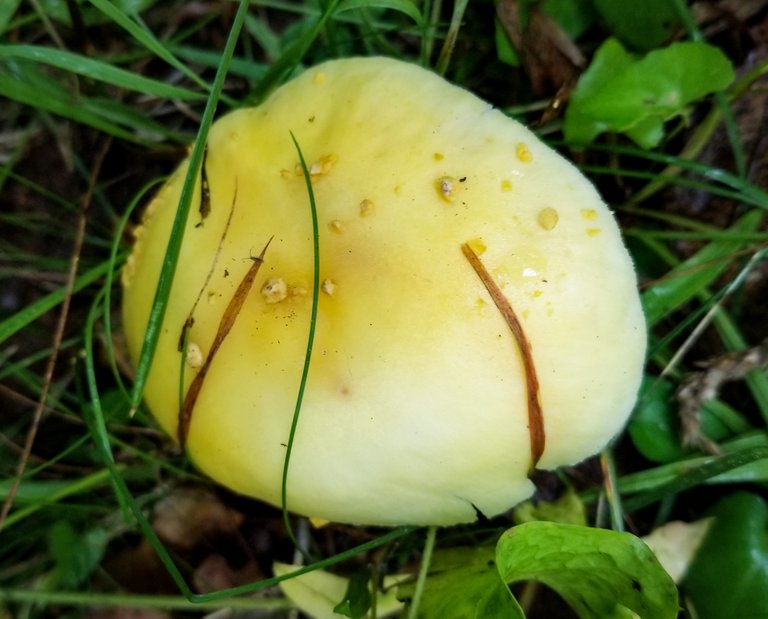 Here is an amanita muscaria variant guessowii. It is basically the yellow version of the well known red amanita muscaria.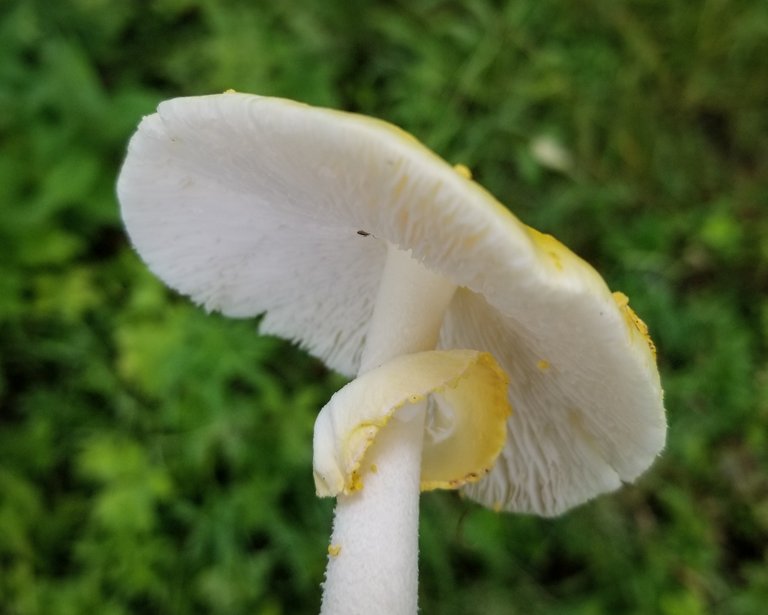 Here is the underside of the yellow amanita. I know a guy who tried getting high off these but apparently the yellow ones are too weak for much of any effect. I wouldn't recommend anyone try this lol.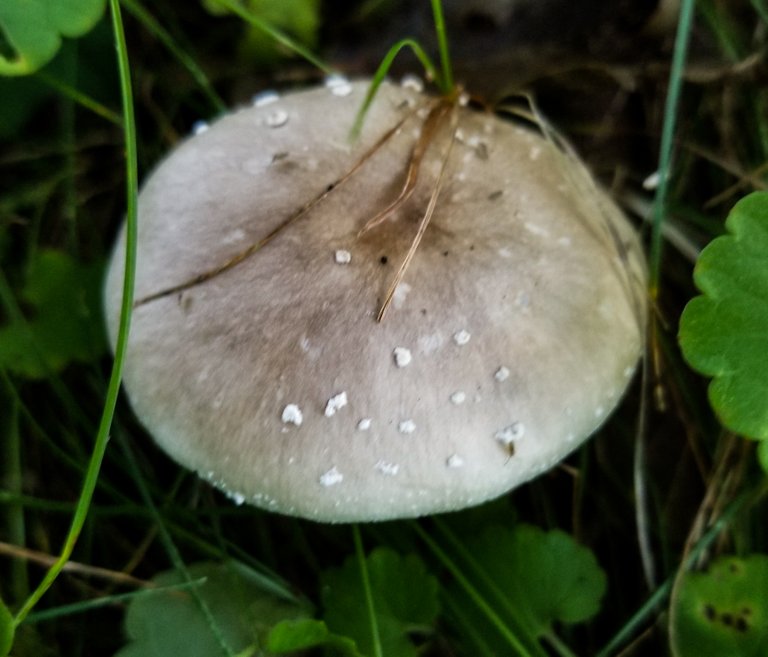 Nearby I found a couple panther caps another type of amanita. These ones have brownish caps.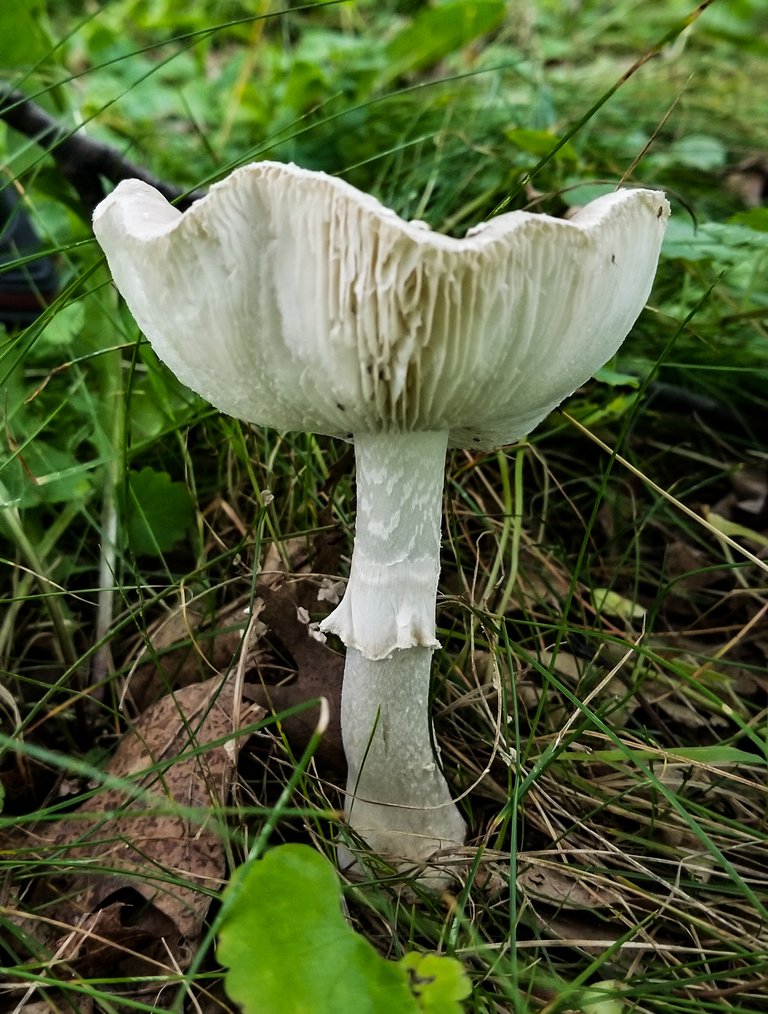 Here's an older panther cap with its large cap starting to turn upward into a goblet shape.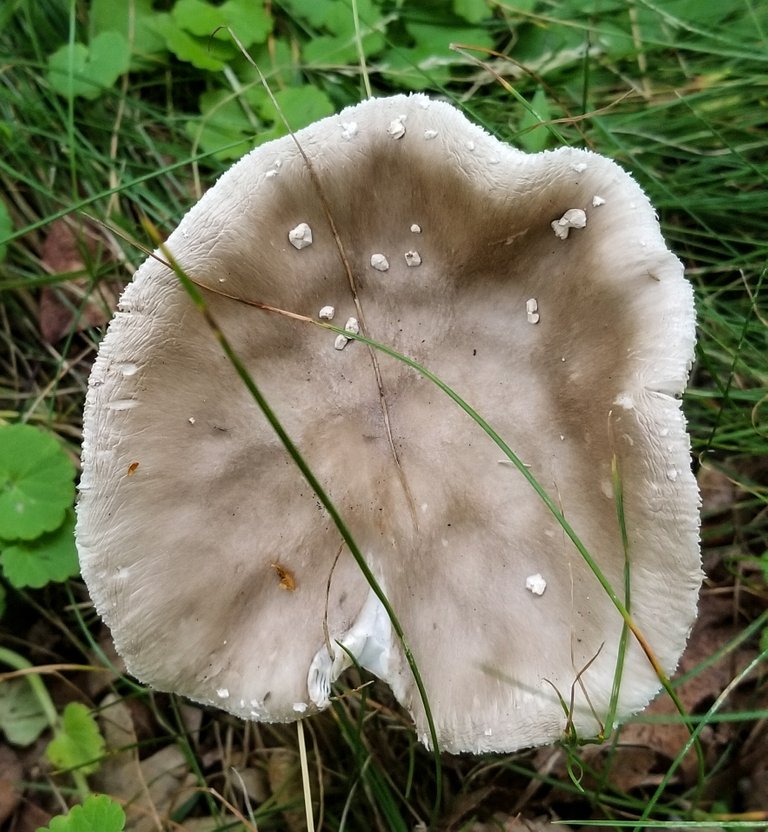 Here is the panther cap from the top. There are old tales about amanitas collecting rain water and people drinking the water and getting high off it. Though again I wouldn't recommend this. Paul Stamets has a story about eating a panther cap and having a terrible trip. Hear about the experience here lol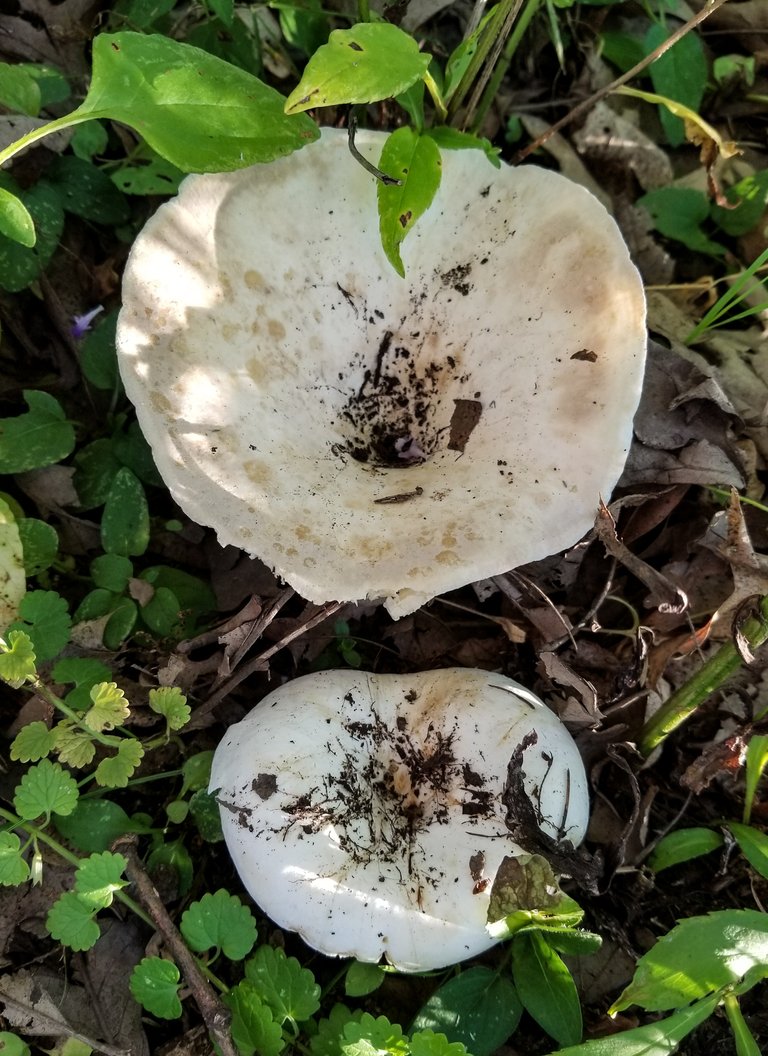 These are the spicy peppery hot lactarius I harvested last week. Only good as a peppery spice.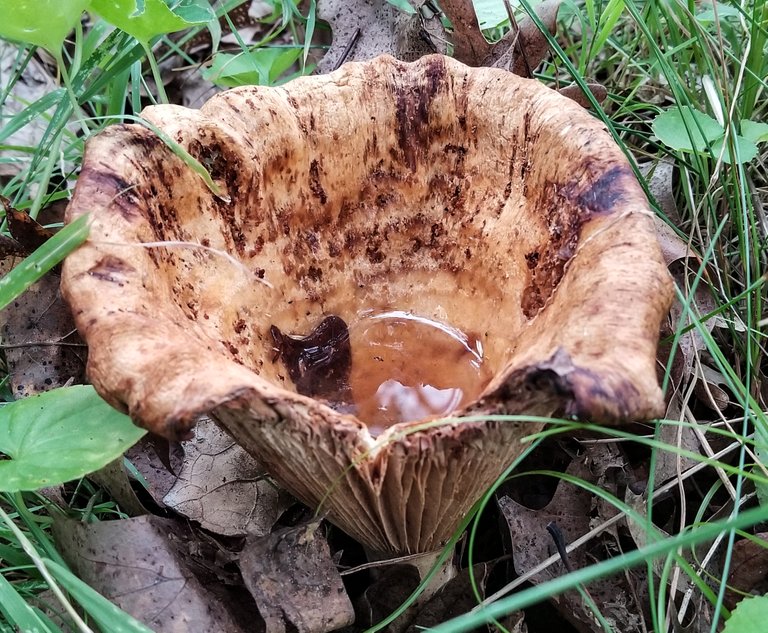 Here is what they look like now a week later. They dry up and collect water like a goblet.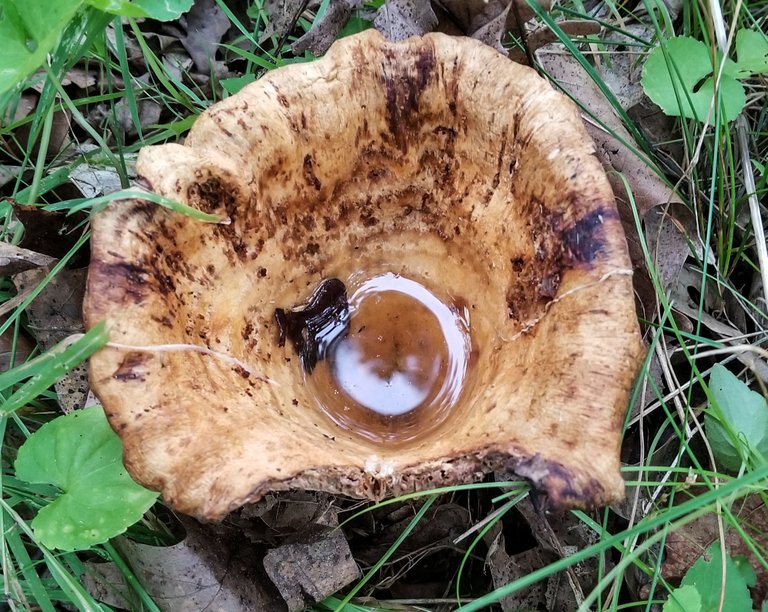 These would make a perfect bird bath for a tiny hummingbird lol.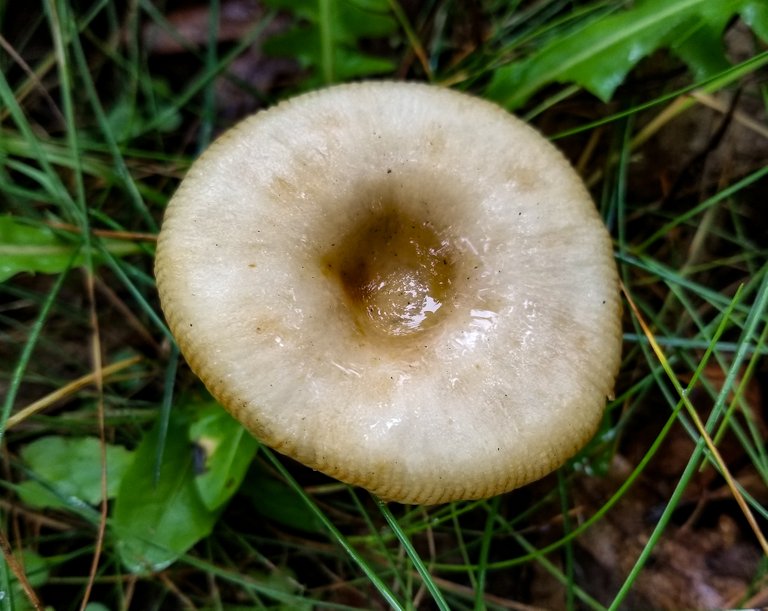 Speaking of bird baths, here's a white brittlegill with a little divet in the cap that collects rainwater.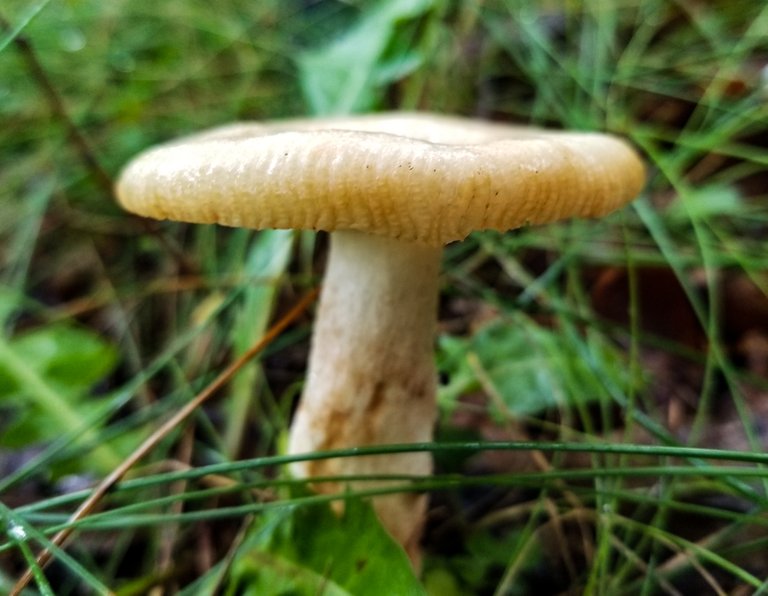 I wonder if this one is edible?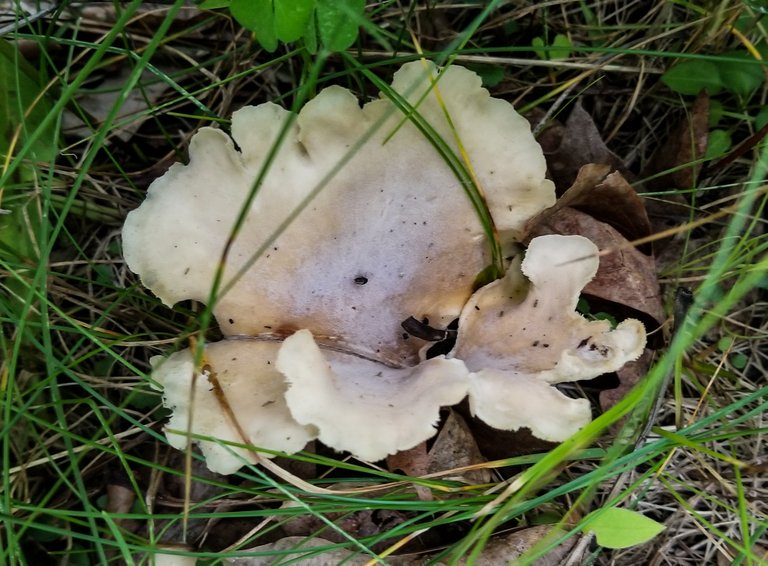 Now for a strange unidentified mushroom.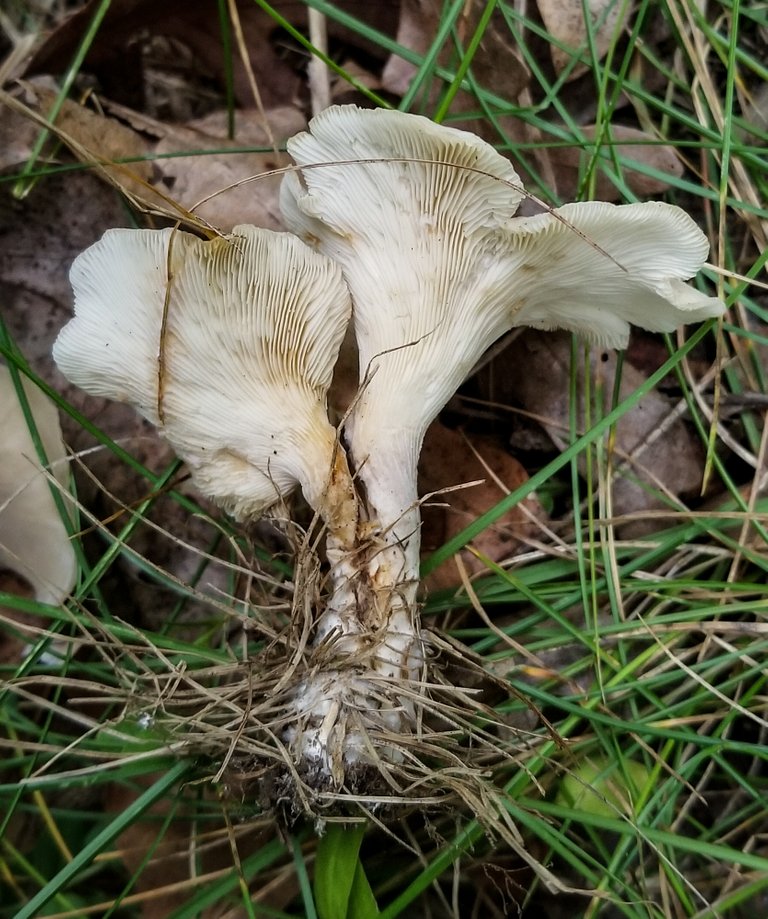 Look at the strange gill pattern. It almost resembles an oyster mixed with a chantrelle. Maybe one day I can figure out what these are.