I continue reporting on autumn mushrooms that I see around at the lawns and parks of St.Petersburg megapolis. We are already in October but I still havent posted what September brought in on the table. So...
Veiled Oyster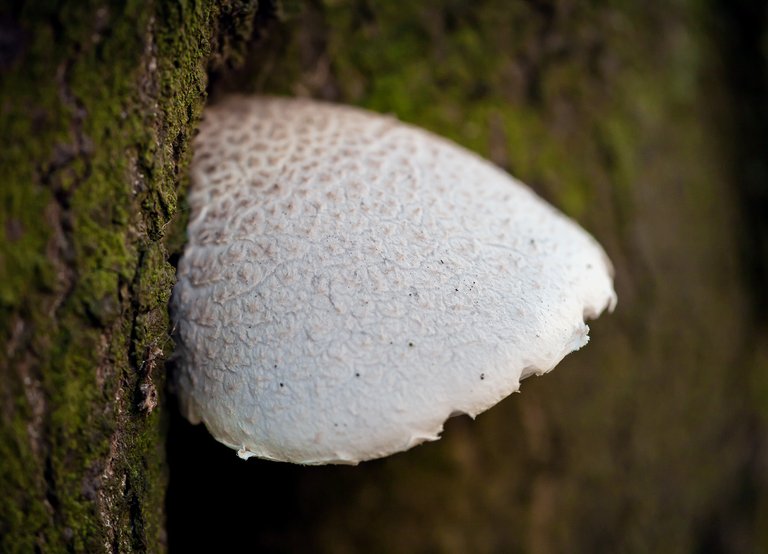 'Pleurotus dryinus' is the Latin name of this mushroom. It is a relative to the Oyster mushrooms you may often see at the shops counters. And, yes, as most Oyster shrooms it is quite edible, good mushroom. In Russian it is named 'Вешёнка дубовая' (which imply it might occure more often on oaks? I dont know that, really. Theres not much oaks in the city. This one appeared on a very old and thick Linden tree in the local yards.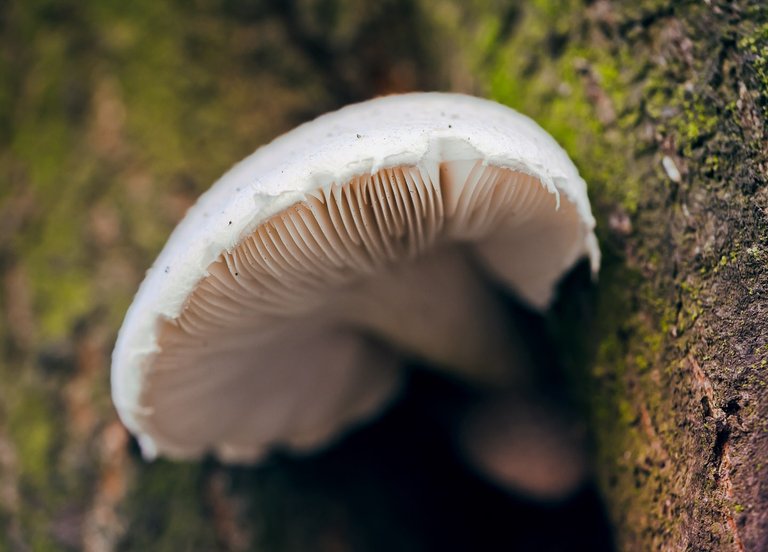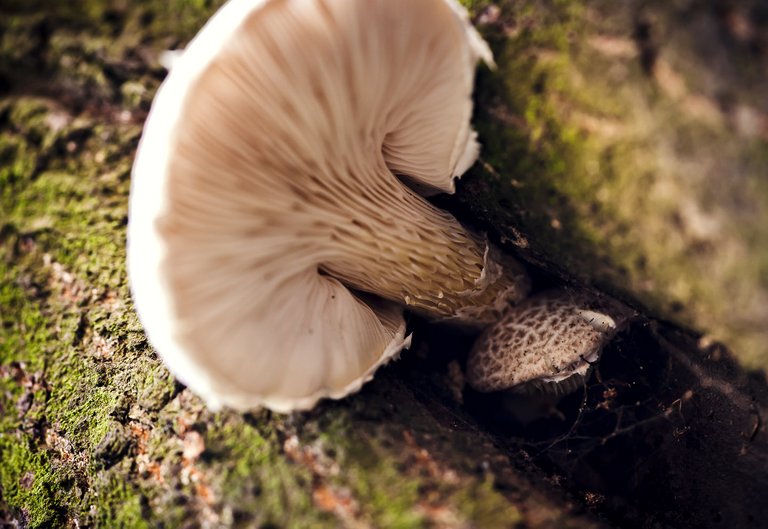 Was not an easy task to take a shoot of it, cause I spotted it at a tree hollow, which had very poor lighting... I applied editing the best I could.
---
Puffballs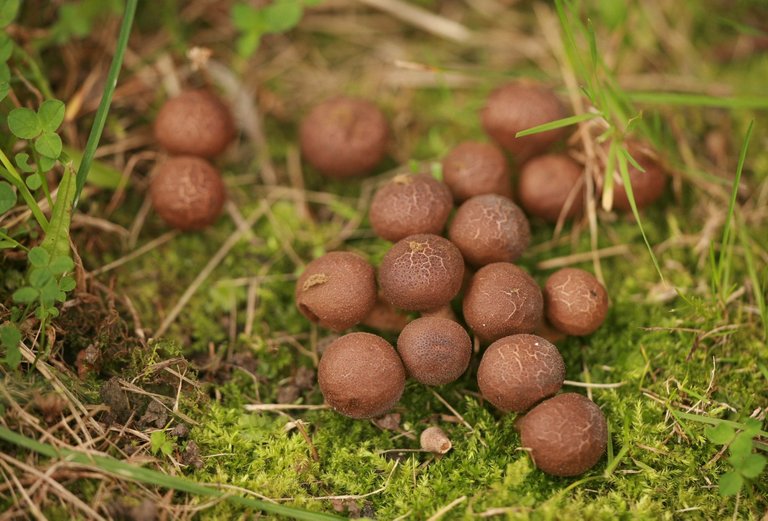 I tried to capture their spores coming out again, and again with no satisfying results. Hard nut to crack! But I enjoyed their nice matured texture.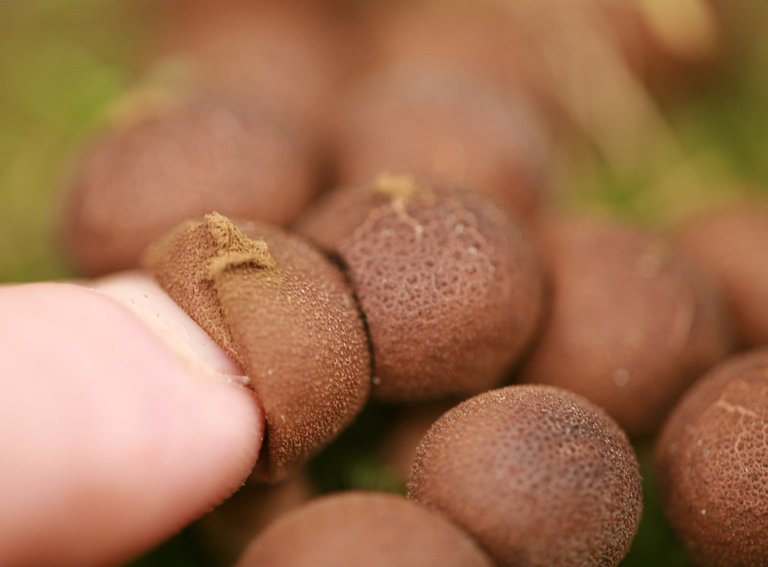 As soon as I started to take captures for compiling a possible focus stacking image, my battery died. Maybe, I will meet them next time with more success.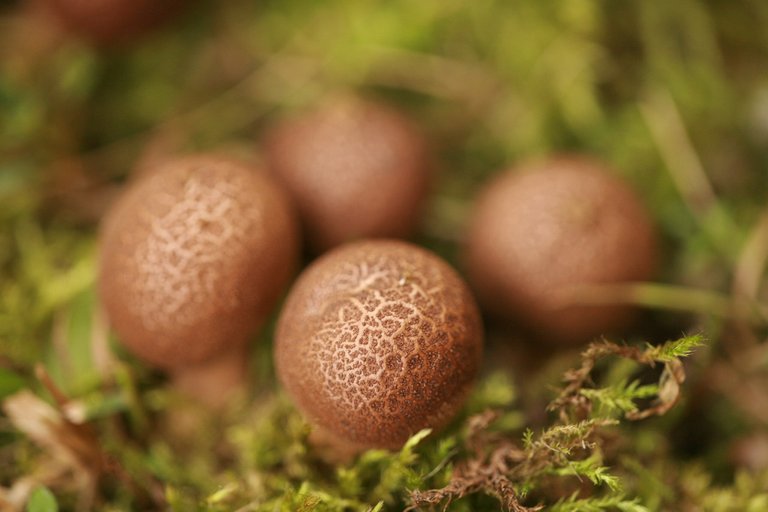 I have harvested some I considered more or less fresh, but they happened to be a bit matured in spite of their little size - ones that are not pure white, already not suitable for cooking purposes.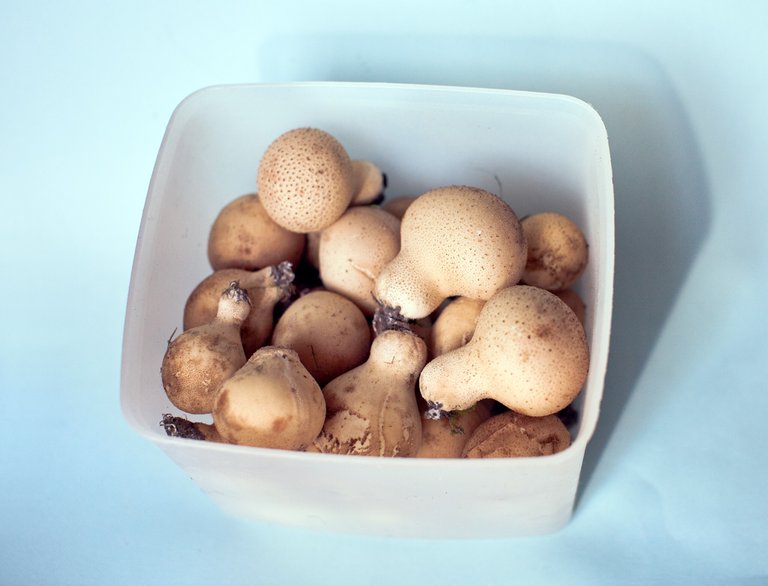 So, this nice little harvest (unfortunately!) did not convert into a pan of fried potatoes and shrooms. Maybe next time.
Shaggy Pholiota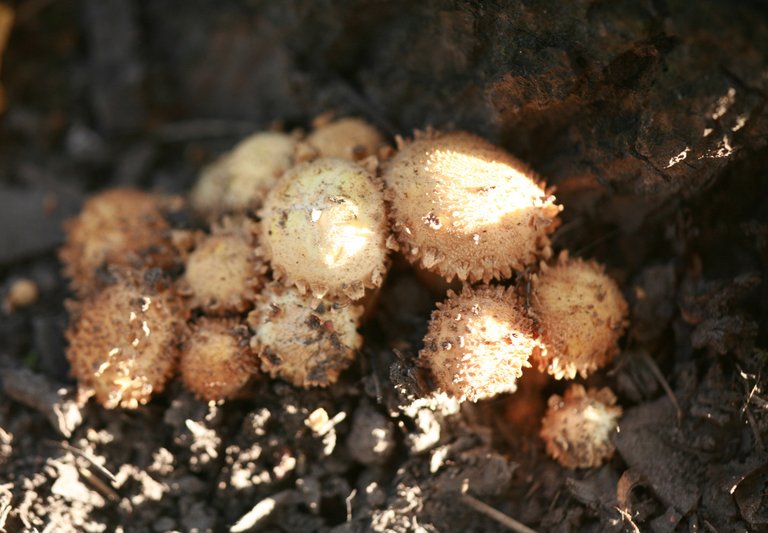 A very frightening, toads-tool looking mushroom, hehe.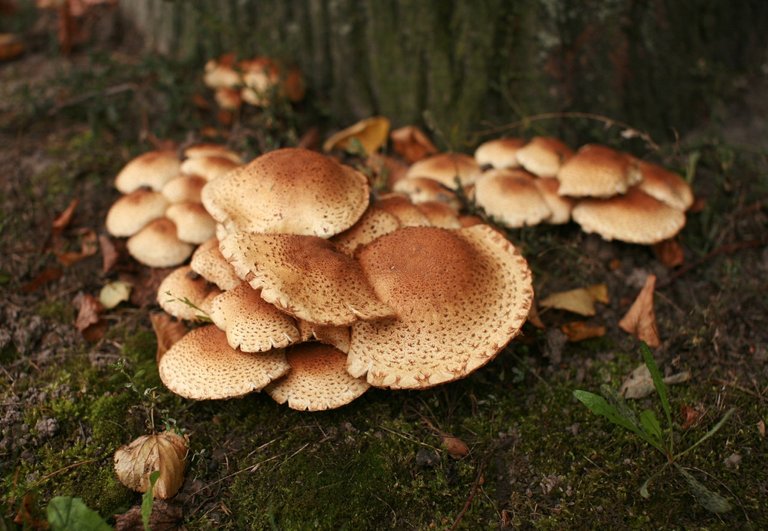 You won't believe me, but it is quite edible. Not the 1st grade shroom for its taste, although.
Gigantic ears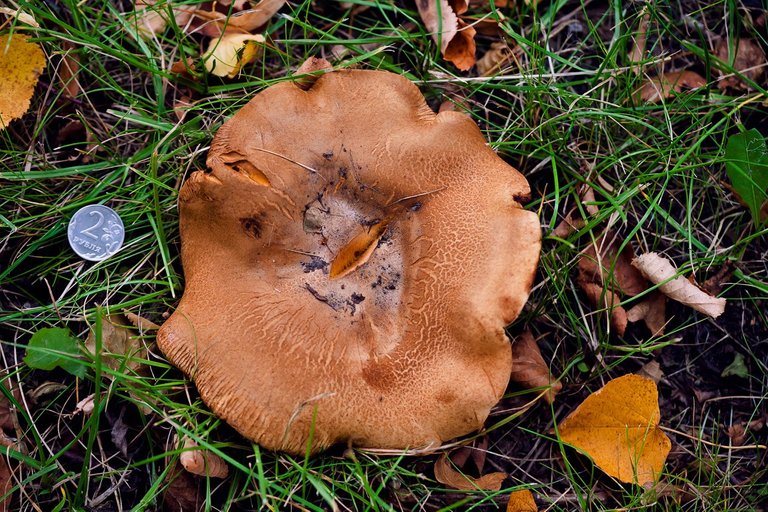 Recently I've met a few gigantic shrooms editions. Which probably means that now there are extremely favorable conditions for their growth. I even regretted that I did not have a ruler with me to measure the actual size of the cap - so I put a coin in the frame to give you the scale (the Russian rouble coin is 1.5 cm). Soon after that, I put a small wooden ruler in my backpack, but it can't measure anything longer than 15cm, hehe.
Недавно я встретил парочку исключительно гигантских экземпляров - из чего сделал вывод, что сейчас крайне благоприятные условия для роста грибов. Я даже пожалел, что у меня не было с собой линейки замерить фактический размер шляпки -- поэтому я поместил в кадр монетку для масштаба (1,5см). Теперь я ношу в рюкзаке деревянную линейку, которую я позаимствовал у дочки. Впрочем ничего длиннее 15см ей не измерить, хехе.
This is Paxillus involutus on the first shot, and Pleurotus ostreatus on the second.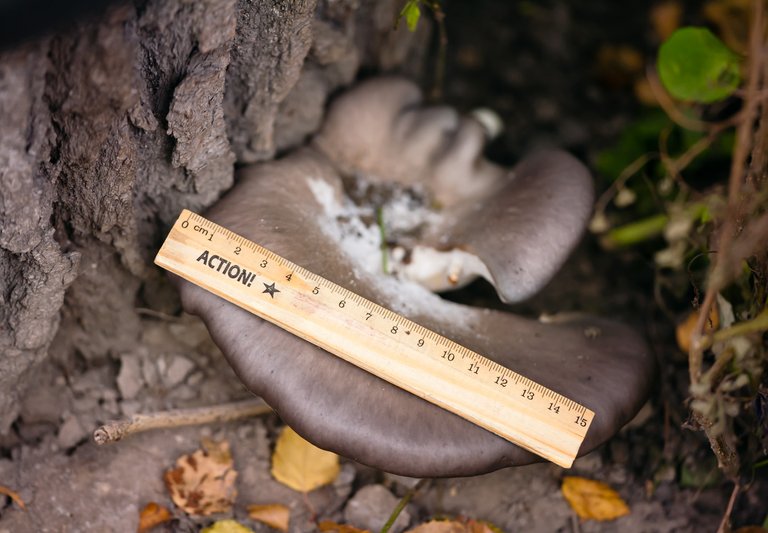 This oyster mushroom made a serious impression on me! It grew on an old (living) poplar tree, which apparently served as an ideal substrate and gave the mushroom all nutrients it needed. The next day it grew even more, reaching a size of 20cm, but I was too lazy to take another similar photo... and very soon it was ripped off, sadly I could not examine and photograph how the development of this mushroom have ended.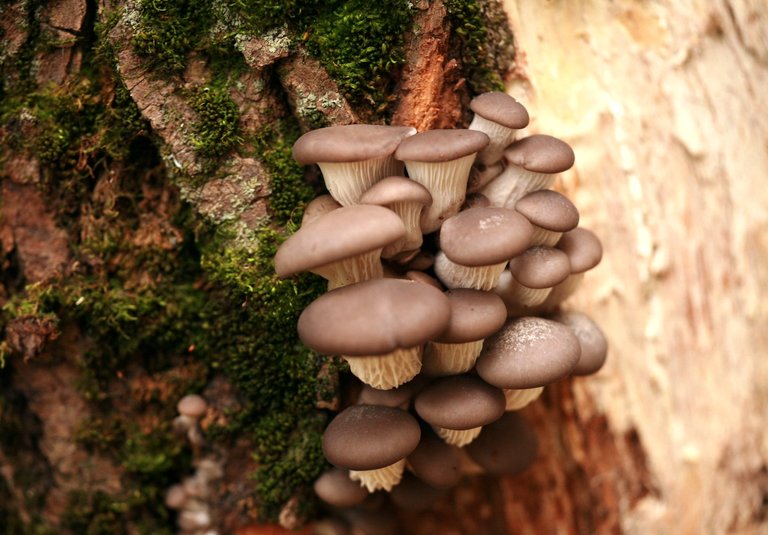 This Oysters family will require a separate post, there are so many cool pictures I've got on my hands from this poplar tree (well, actually, two neightbour trees...)
Coprinus sp.
There are a lot of mushrooms from this family at the lawns and in the parks, since July.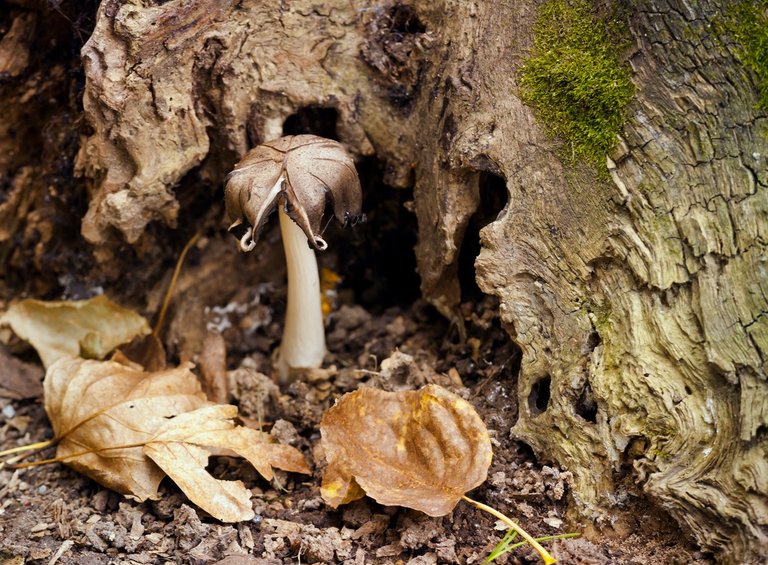 They all look like quite spectacular, and its a pleasure to take pics. But their cooking qualities are not obvious, though some of these species are not toxic. Anyway, nobody should collect them growing in the megapolis due to a bad ecology.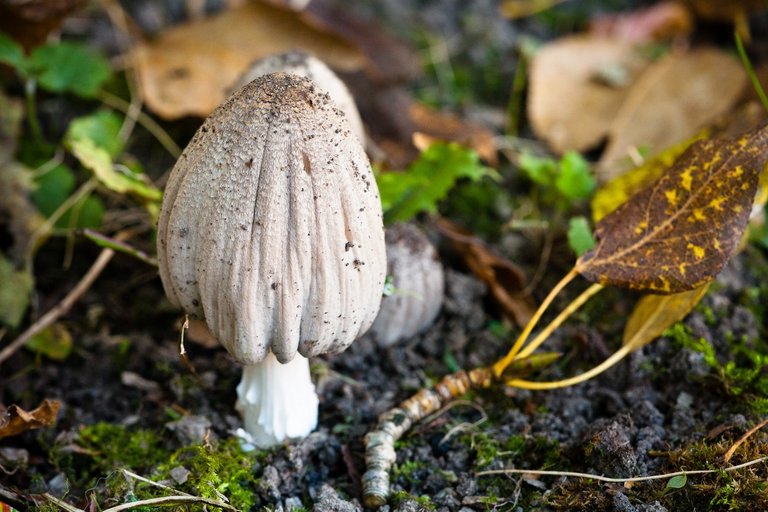 ---
UFO's
* UFOs in our community means 'unidentified fungi object' :=)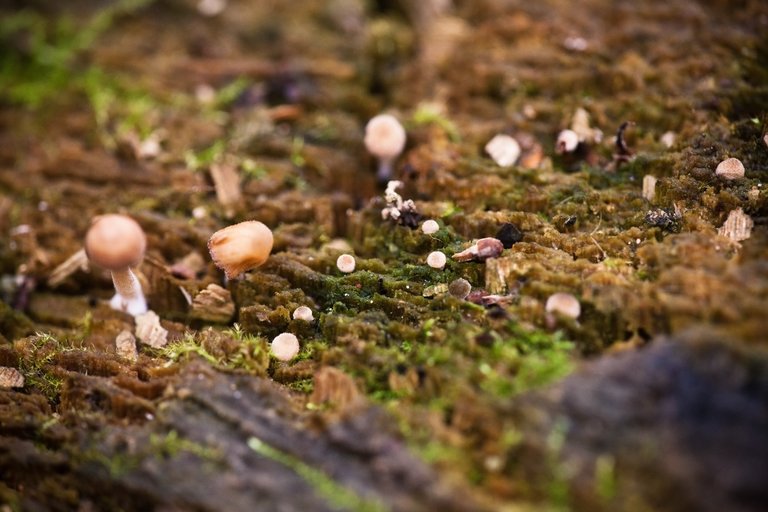 The cropped version of same frame.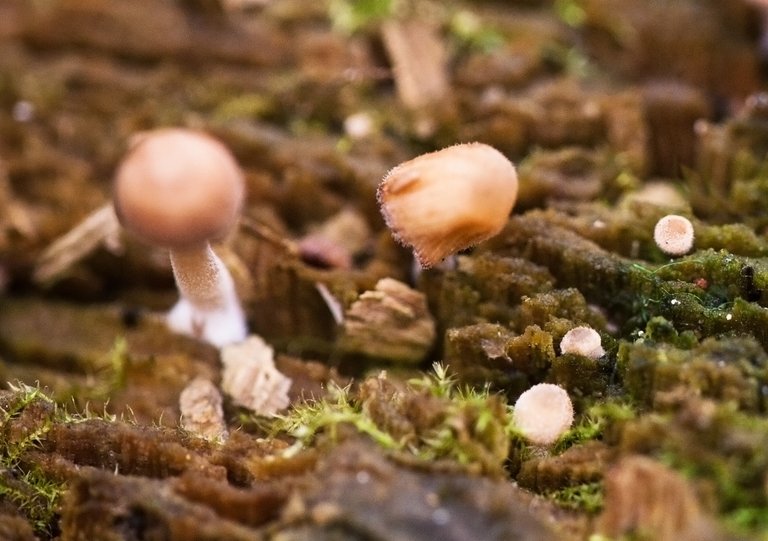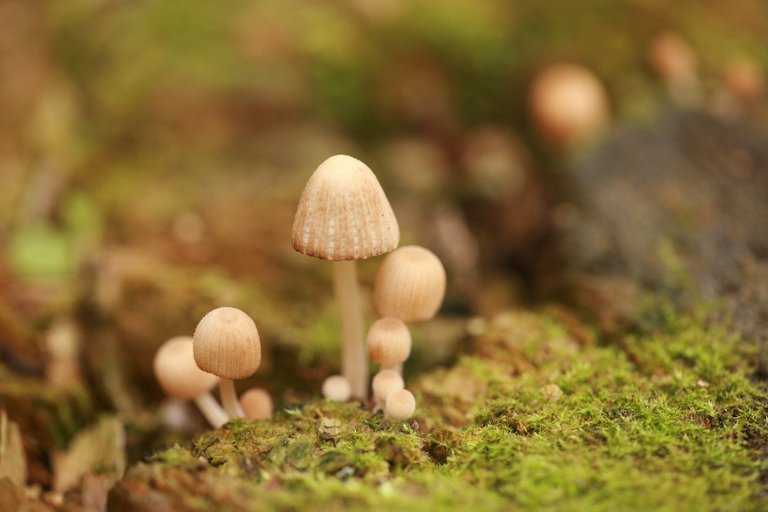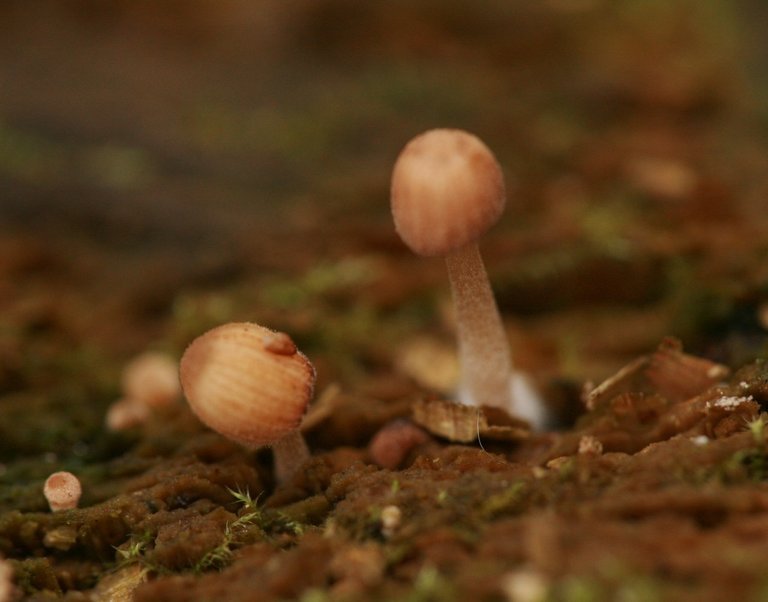 Maybe those are Elfcaps, or so?.. They are so ephemera, last just for few days.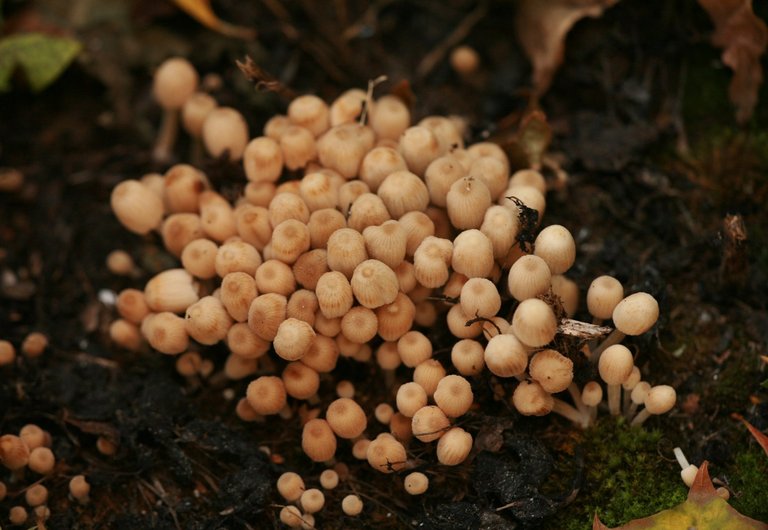 Now, its time to part ways, I wish you good luck -- and Good Hunting! Happy #FungiFriday to you!
---
#FungiFriday fun challenge is hold by @EwkaW. I hope many of you will join, as there are only 2 simple rules:
when Friday comes, share your fungi with us! post your own, original photo/drawing/art/food/anything-at-all any type of fungi (yes, stolen images will be checked and reported !)
add #fungifriday (not necessarily must be your 1st tag). that's all!