A little excercise in macro photography:
this puffball capture was made by stitching 12 separate images (automatically).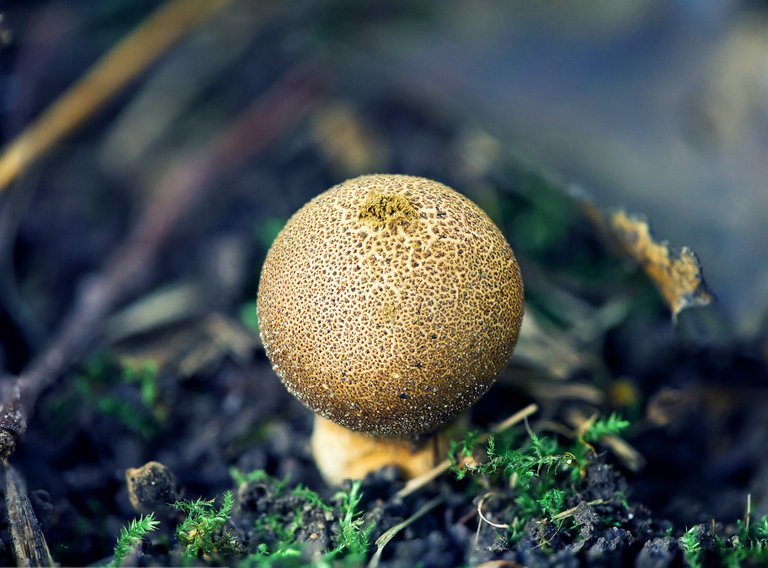 | | | | |
| --- | --- | --- | --- |
| location: | Russian countryside | October 2020 | natural lighting |
| camera/lens: | Canon 5D | Sigma 150mm | raw-conv. |
| f 3.5 | t 1/100 | ISO 800 | x12 focus stake |
I am not 100% happy with the result (it is not breath-taking and something remarkable), but more or less... quite good. And its definitely better than some of my previous takes (staked from 2-3 separate shots). What do you think, mates?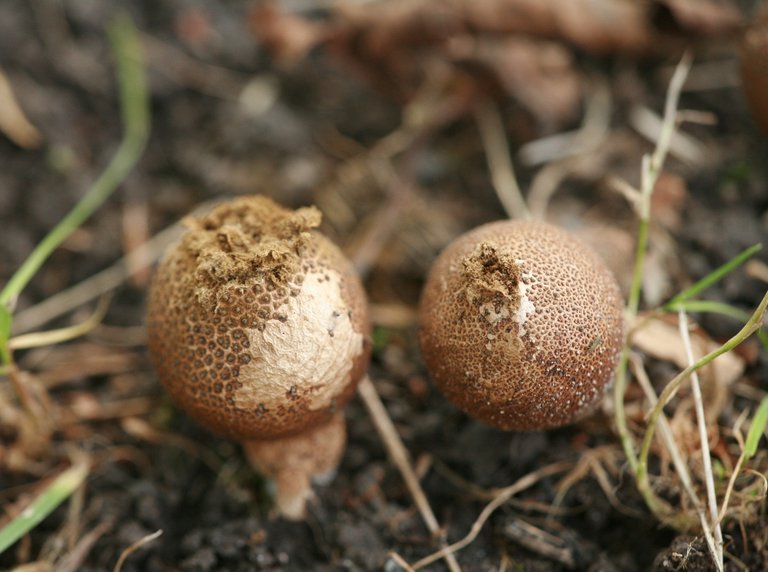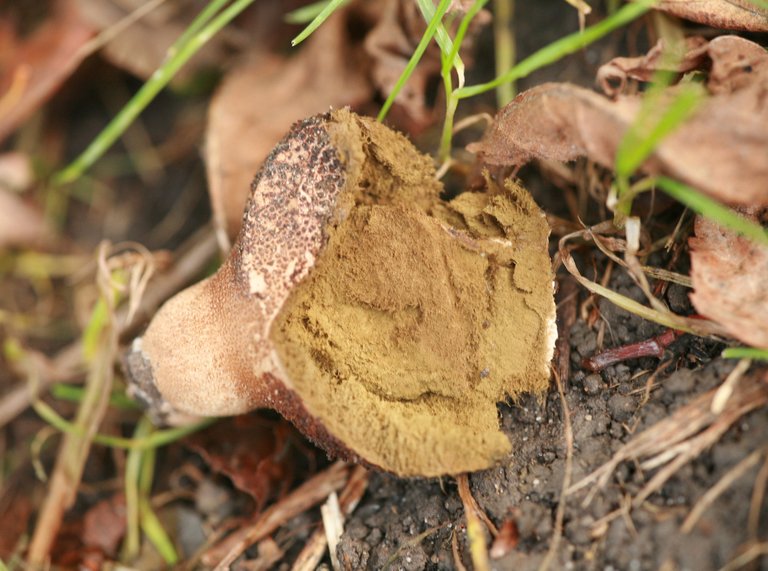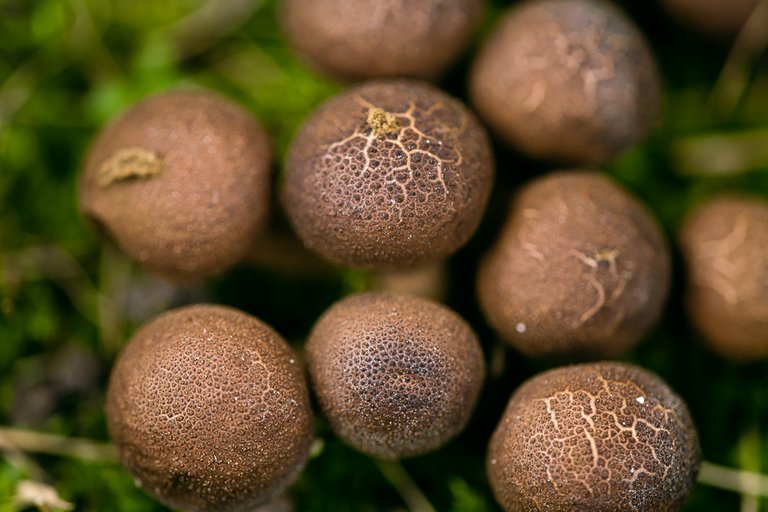 I collected some not too matured ones (planned to try frying them on a pan)...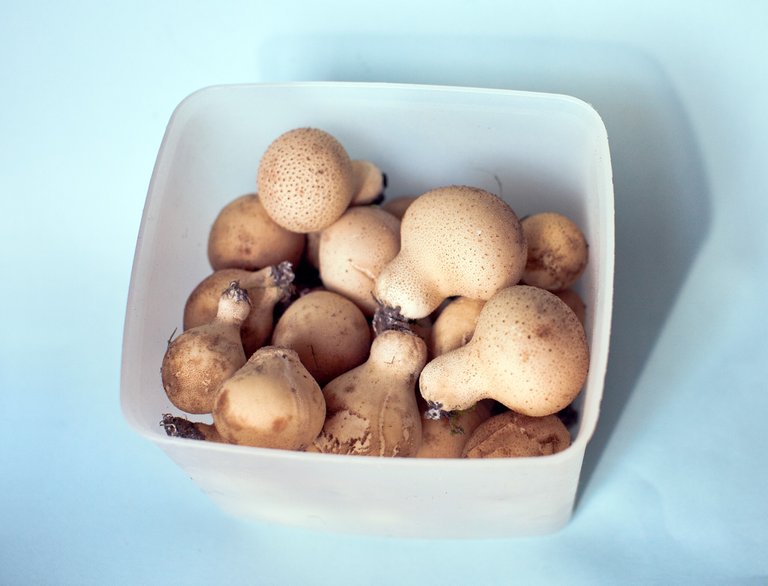 ...but they turned out to be rather matured and not white inside, which means they already not suit for cooking purposes. So, next try maybe will take place next season.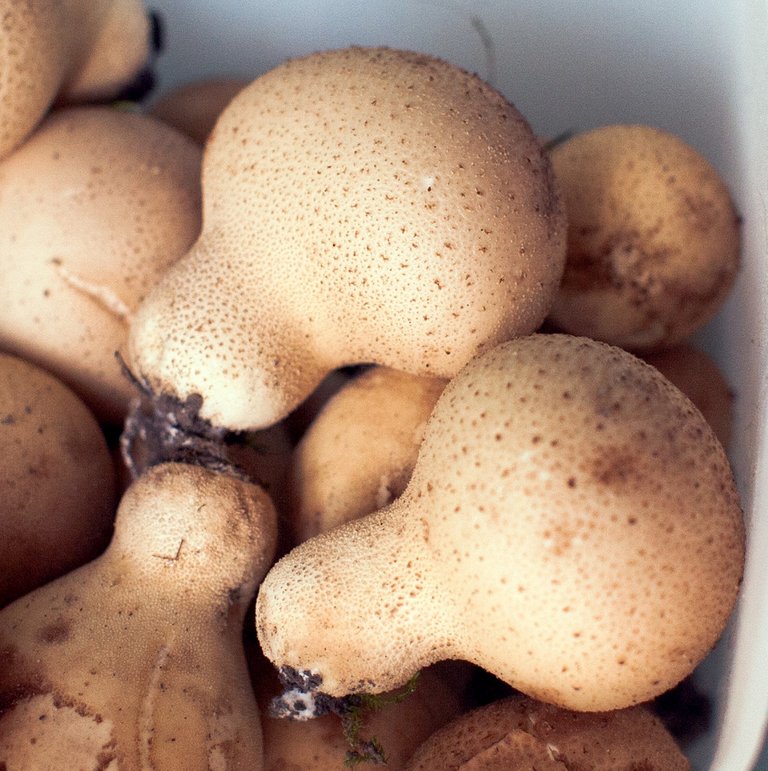 Don't they look sympatico?
---
oh, and Happy Fungi Friday to you!
I hope many of you will join, as there are only 2 simple rules:
when Friday comes, share your fungi with us! post your own, original photo/drawing/art/food/anything-at-all of any type of fungi (yes, stolen images will be checked and reported !)
add #fungifriday (not necessarily must be your 1st tag). that's all!