Hola, setero! Today I share well-known good, edible mushrooms: Oysters. You can find them in the local supermarket as well, as they are super-easy to grow... and you can stumble upon them in the forest, they use to grow in huge families So you will not pass by a tree scattered with their colonies.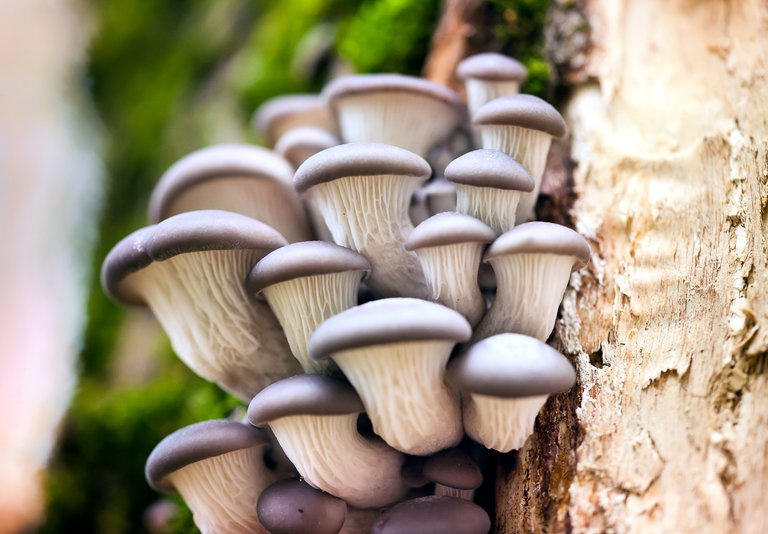 This old poplar tree is not a deadwood, but this is no problem for the fellas - they feel well and grow up to amazing quantaty and quality. I mean, amazing size: I didnt cropped this beauty... I really wanted to, but my wife put a 'veto' on it... well, its a wise thing do not harvest mushrooms that grow at the megapolis area - it is not eco friendly.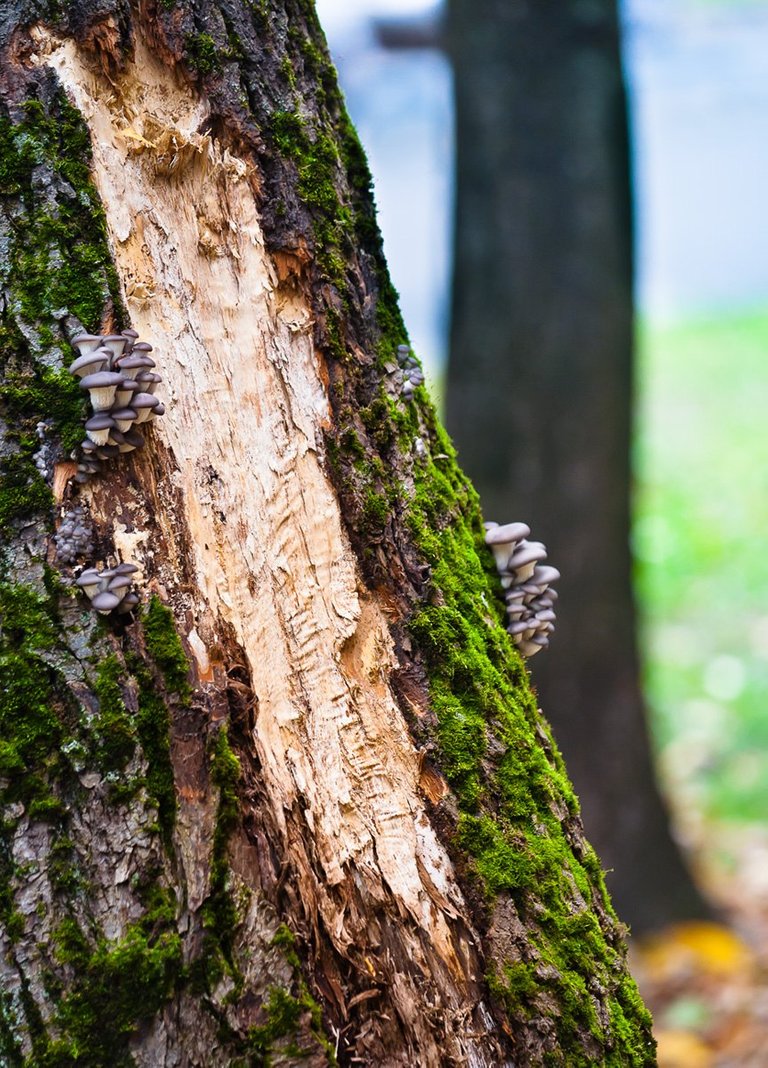 ok, enjoy the pics! This old poplar was covered with green moss, which worked as a nice background, I am in love with the pictures, how they turned out.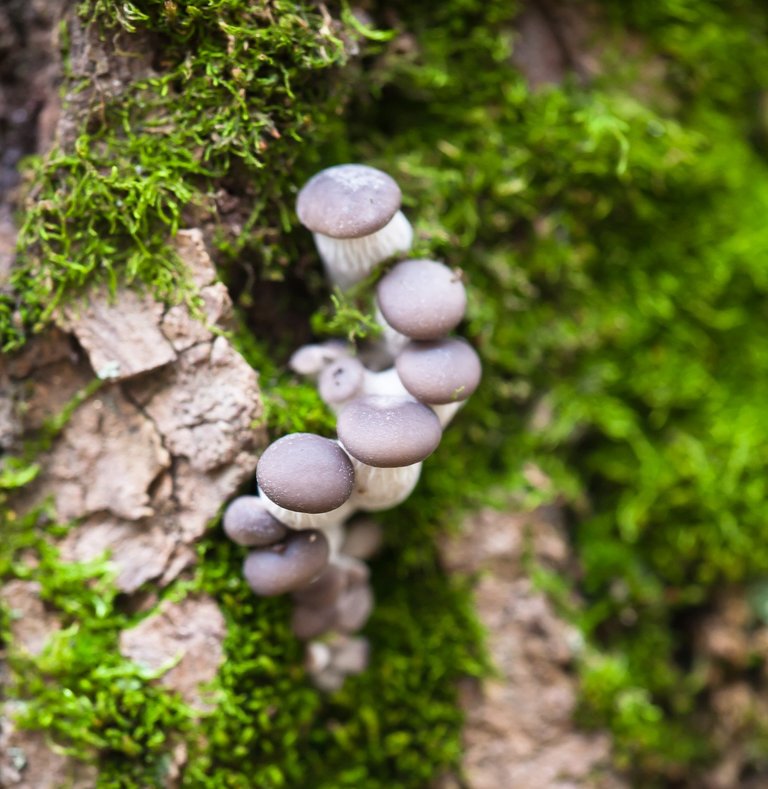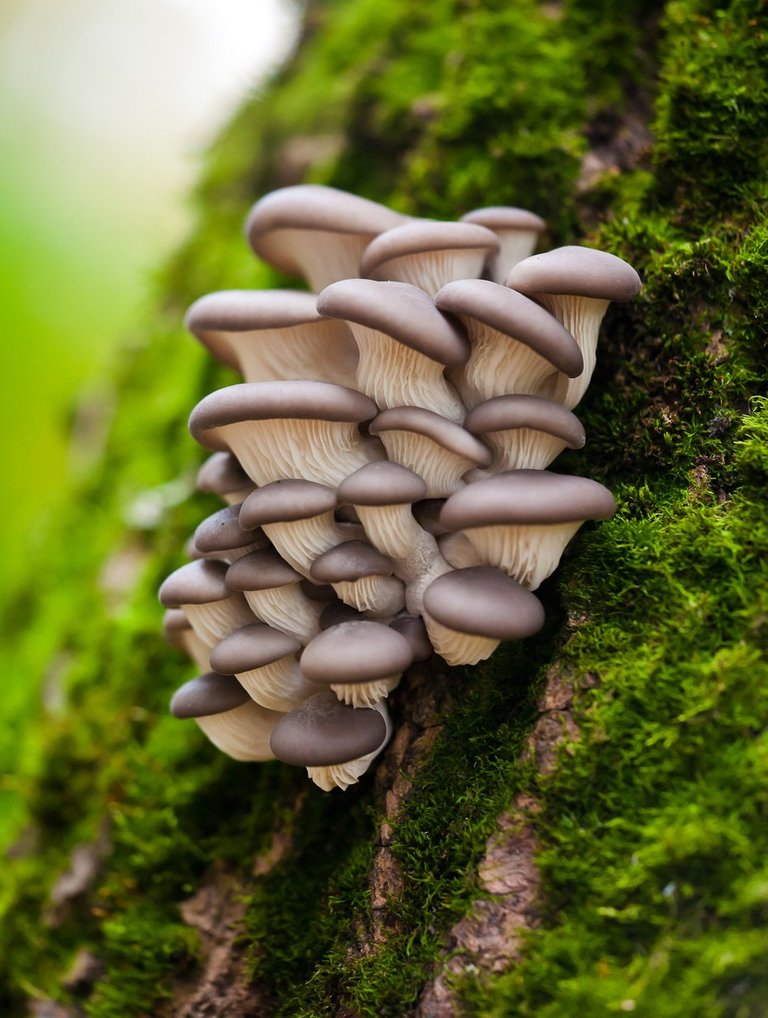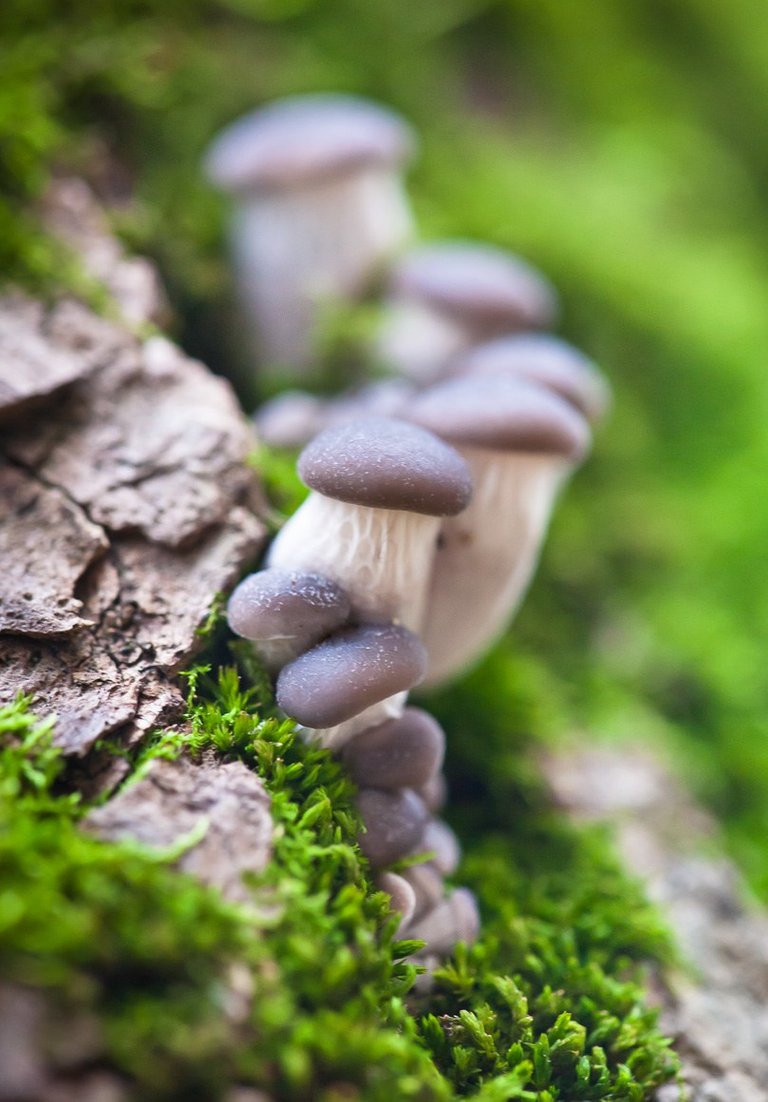 And here is the biggest of them.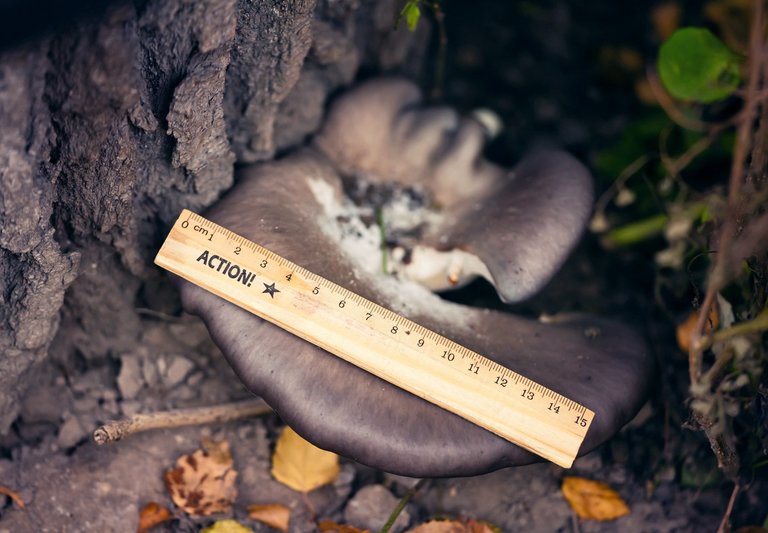 After This encounter I, actually, started to borrow a light wooden ruler in my back - just for a possible emergency case, like this! :P
This poplar tree, I should note, is standing in the yards in the part of city I cross on everyday basis following my daughter to school. So, I was lucky to notice those Oysters colony right from the start... maybe even right from day one or day two as they have popped up. I wasnt borrowing camera with me 100% everyday, but I made a few attempts - which varied in lighting condition, and of cource (the most precious!) matched different phases of their life cycle. So, I have photos of same mushrooms aged by 3-5 days.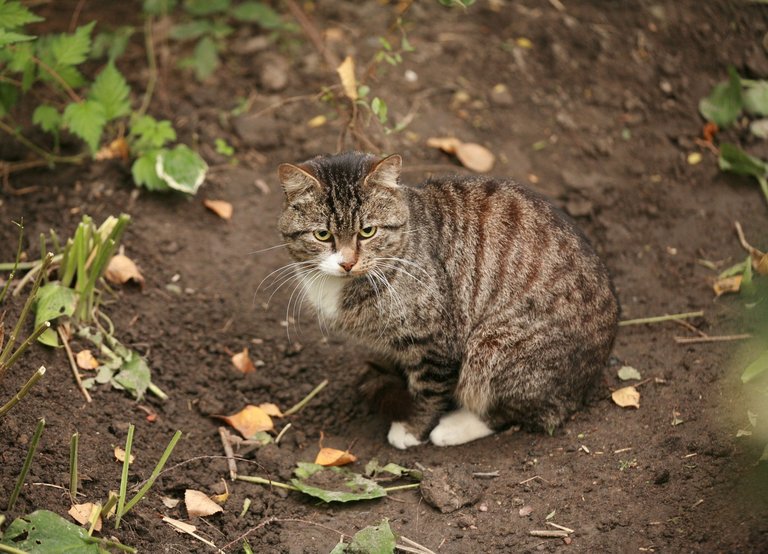 And the photo of a local cat overseer -- adding it to please @ackhoo, @ewkaw, and myself, as well. As this is the yards territory, and there are many residential buildings around... inside of which there are undoubtedly a large number of cats... that need to walk out... I met a sufficient number when I photographed mushrooms. Once I even saw a cute little black and white kittie standing proudly in a pile of feathers - apparently, it was all that was left of someone. Unfortunately, it is not always possible to take a proof photo.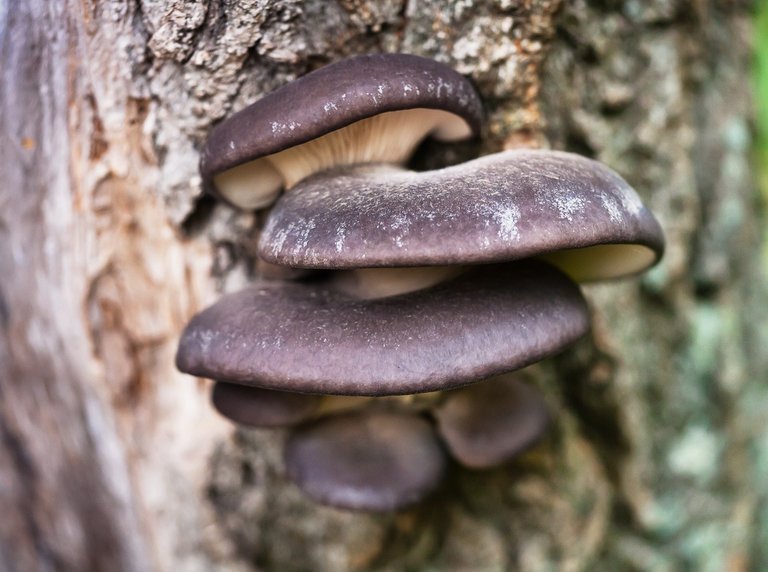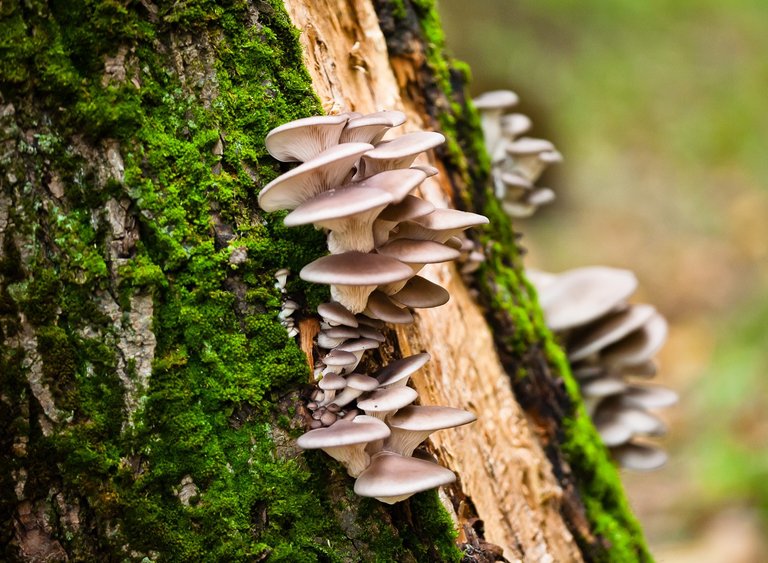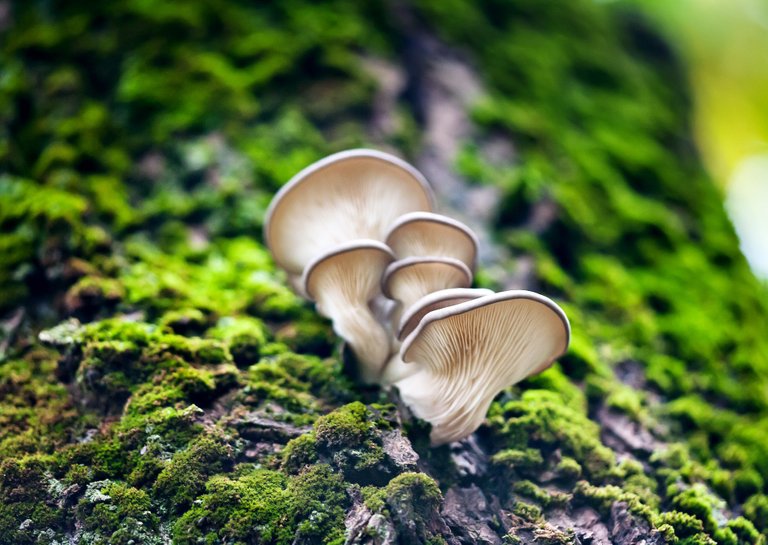 Let me round up with this final one - a beautiful bokehlicious work of 50mm lens, which really can transform an everyday stuff into magic!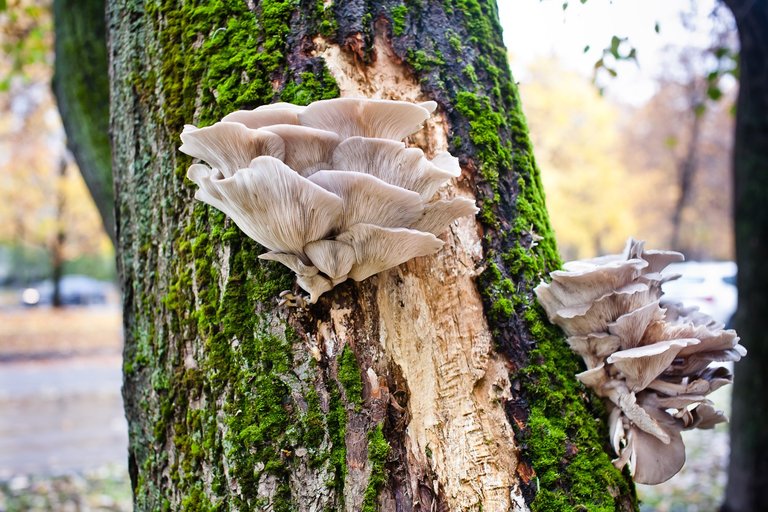 | | | | |
| --- | --- | --- | --- |
| location: | St.Petersburg, Russia | October 2020 | natural lighting |
| camera/lens: | Canon 5D | Sigma 150mm, 50mm | raw-conv. |
---
Now, its time to part ways, I wish you good luck -- and Good Hunting. Oh, and Happy Fungi Friday to you!
I hope many of you will join, as there are only 2 simple rules:
when Friday comes, share your fungi with us! post your own, original photo/drawing/art/food/anything-at-all of any type of fungi (yes, stolen images will be checked and reported !)
add #fungifriday (not necessarily must be your 1st tag). that's all!